Originally, my friends and I had plans to try G-Men in Richmond, but we could not find parking. We ended up going to Aberdeen Mall to eat instead. You may think that resorting to food court food is pretty atrocious compared to a restaurant, but Aberdeen's food court is amazing.
Continuing our streak of bad luck that night, we wanted to try a dessert place in Richmond but it was packed. We decided to just go back to Burnaby, as my friend had told us about Midam Cafe many times.
It is a pretty hard place to find, located right under a flight of stairs and tucked into the corner with no visible signage. But it ain't an Asian restaurant unless it has those features, amirite? 😉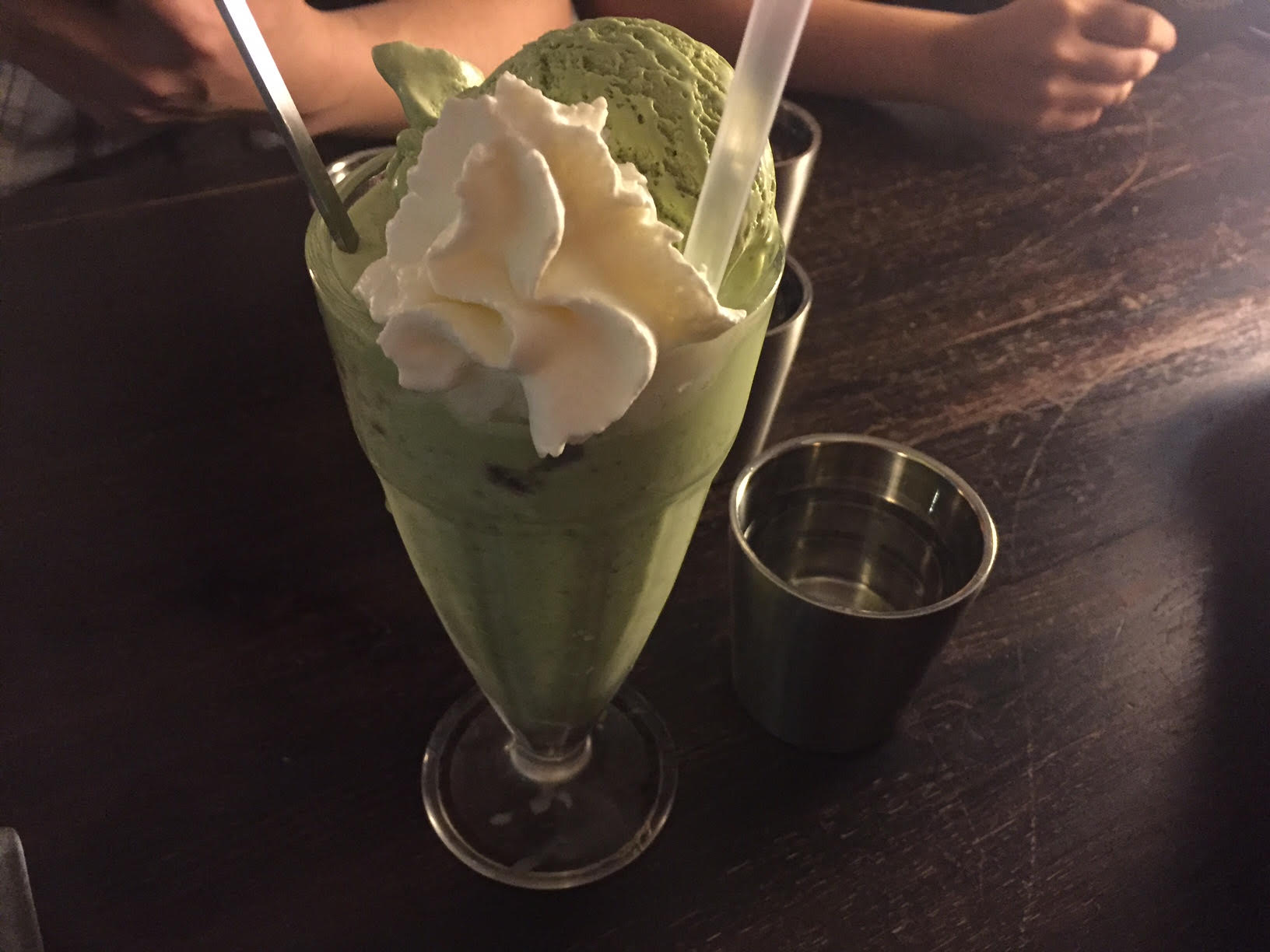 Green tea float, $6.99: Essentially a green tea ice cream smoothie. Yes, it was as good as it sounded, judging from how Cheese was raving about it. I would have tried it too,  but that's just asking for death when you are extremely lactose intolerant.

Rice cake with bean flour & apple sauce: I wanted something sweet that day, which is usual for me because I would take savoury over sweets usually. Sadly, my options were limited seeing that I can't have dairy, so I settled for the rice cake from the recommendation of the server.
This was a very odd dish, and was not my cup of tea. It wasn't bad at all, but I was expecting the rice cake to be sweet. Instead, it was very salty and had hints of cinnamon flavour. I also didn't taste the apple sauce at all. My friends tried it and they thought it was a bit strange too. Maybe we just aren't used to Korean rice cakes, but it was nice to try something new! I would order this if I was craving something savoury.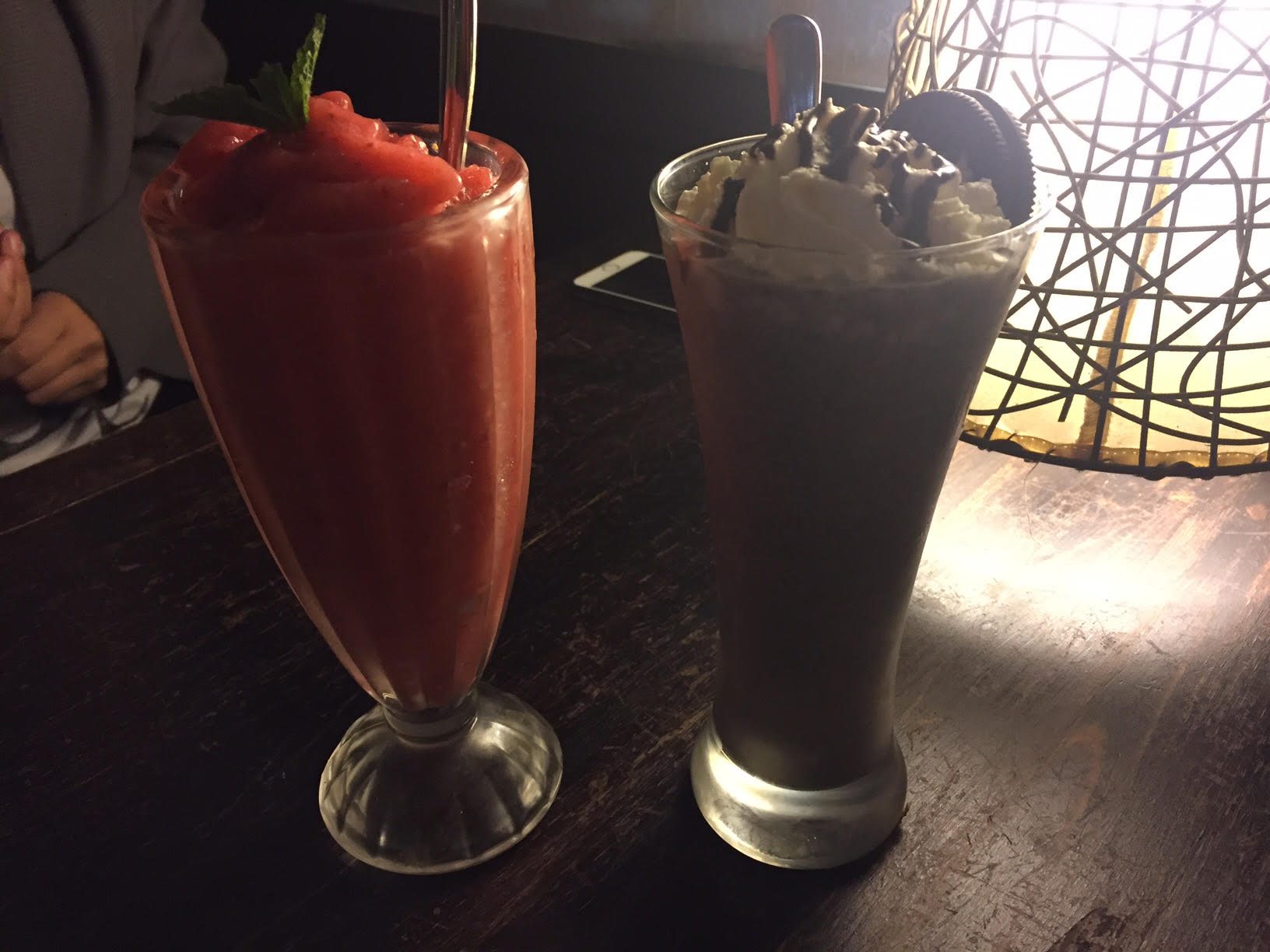 Strawberry sorbet, $4.99: I wanted to order this, but was afraid there was dairy. Luckily, Macaroni ordered this and confirmed that there wasn't any dairy, so I was able to try it. It was so delicious that I ended up ordering one myself (especially since i was in a sweets mode and my rice cake ended up being surprisingly salty). It reminded me of the strawberry slush at Milk and Sugar. I found it to be a bit chunky and not blended enough, but it was still full of fresh, delicious strawberry flavour.
Oreo milkshake, $4.99: The boyfriend ordered this and fell in love with the flavour instantly. It was one of the BEST milkshakes he's ever had in his life. Macaroni and Cheese also tried it and confirmed the boyfriend's thoughts – it was indeed THAT amazing and delicious. To this day, they still talk about how great this oreo milkshake is while I am left imagining how delicious and heavenly this is. Perhaps if I bring my dairy supplements, I can try this out for myself but I find that those supplements do not always work for me.
All in all, we enjoyed our late night visit to Midam and I can see myself coming here again for some late night snacks/drinks. One cool thing to note about Midam is that the place is completely decked out in NBA gear – there is a basketball hoop, jerseys, posters, pretty much a NBA lovers dream in here!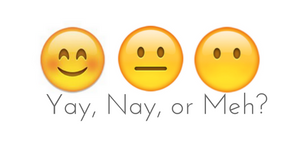 Yay!
Thanks for reading!
-Carmen