Milkcow is a Korean dessert chain focusing on high quality, organic milk soft serve. There was a location in Richmond so I suggested we try it out since the fiance loves his milk and dairy products.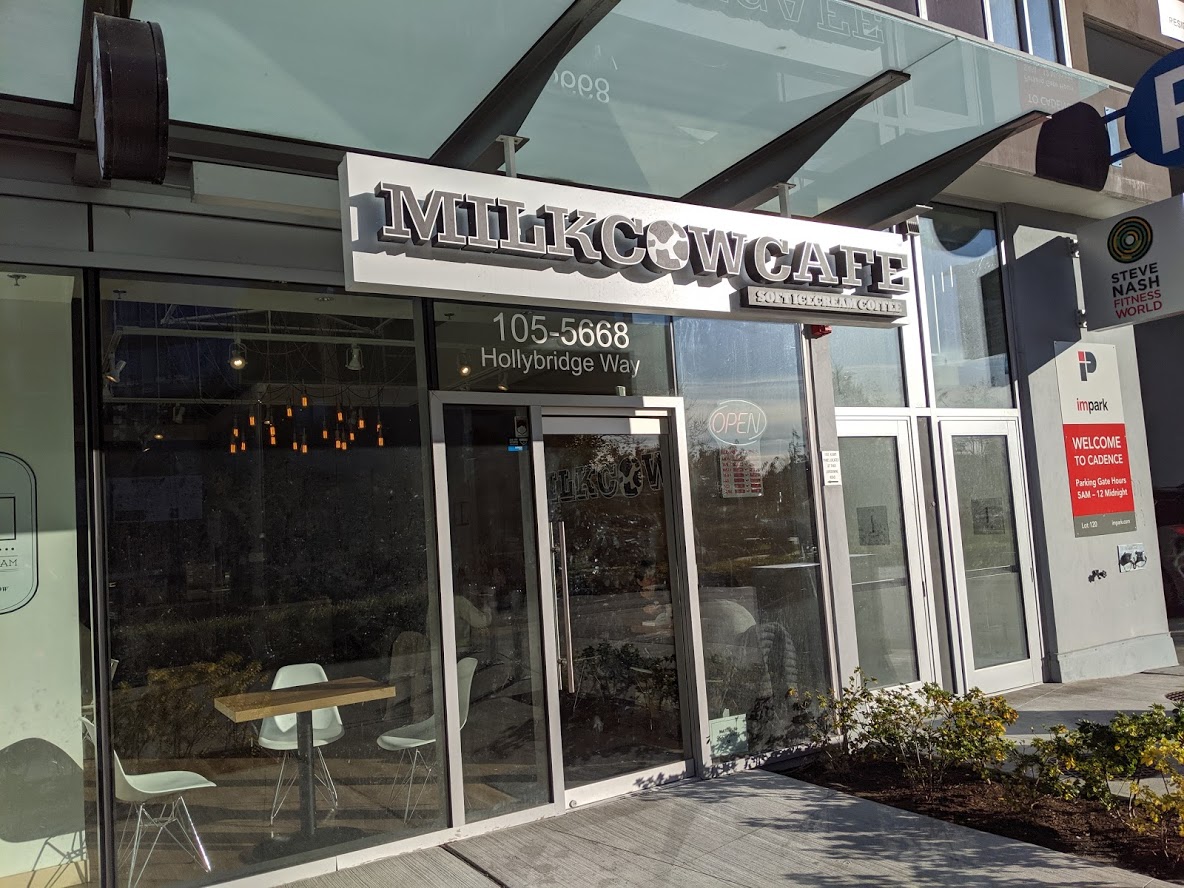 We loved it so much that we have been back a few more times! This post contains multiple visits.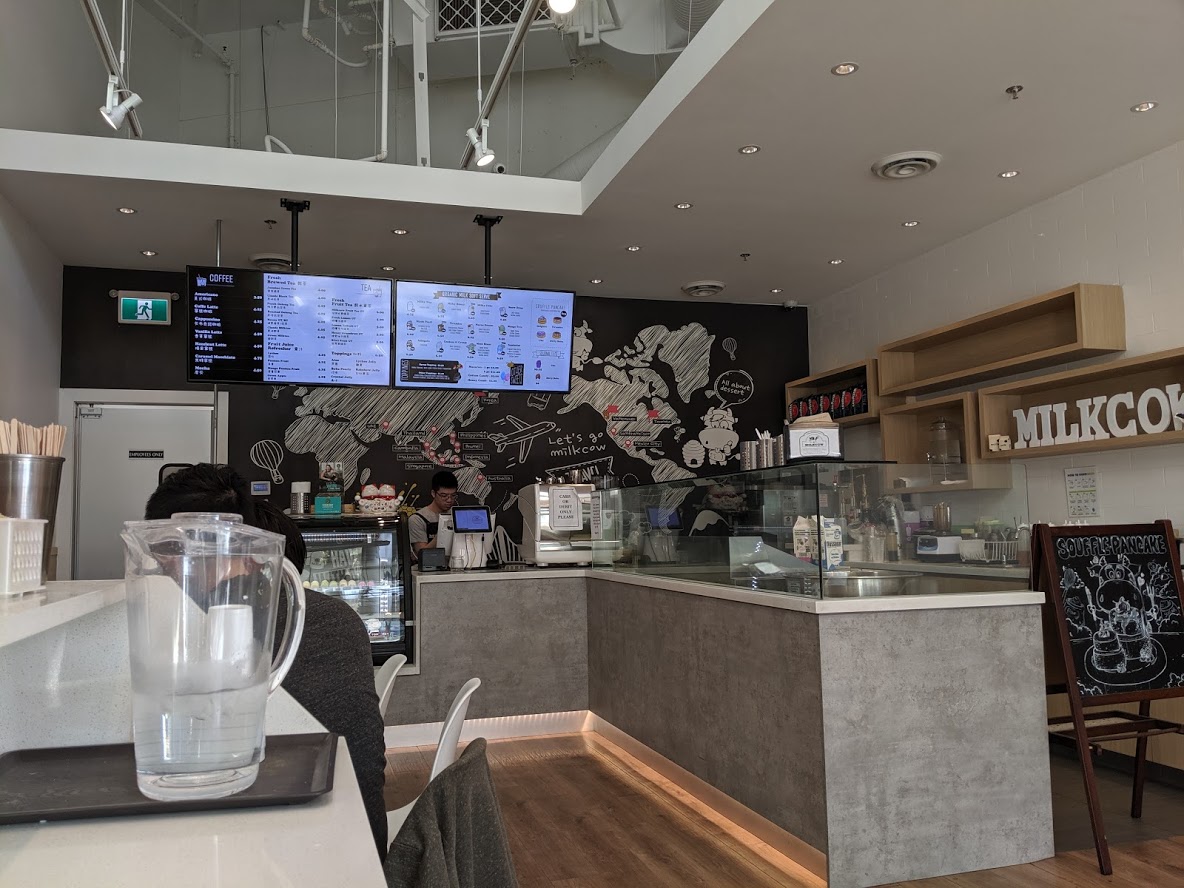 My digestive issues have settled down for now, so I am finally able to reintroduce dairy again! I hope that it can stay this way for awhile because cheese and ice cream are amazing. I am going to 'MILK' this for as long as I can =P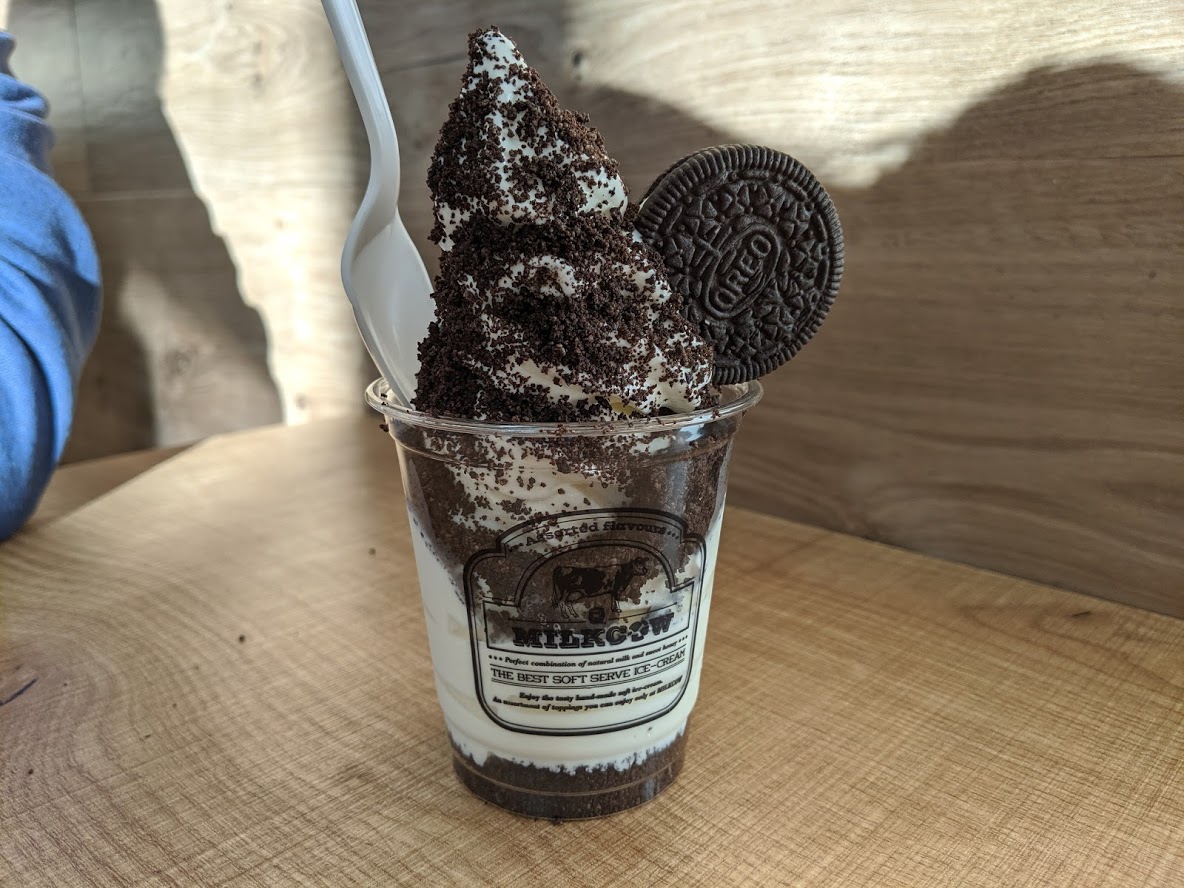 Cookies and cream: On our first visit, we split the cookies and cream soft serve. Within the first bite, we noticed the delicious, smooth and milky taste of the soft serve.
Compared to other soft serves, I would say this one has a pure, milky taste as opposed to ice cream. The oreo bits were a nice touch but the soft serve was delicious enough to eat by itself too.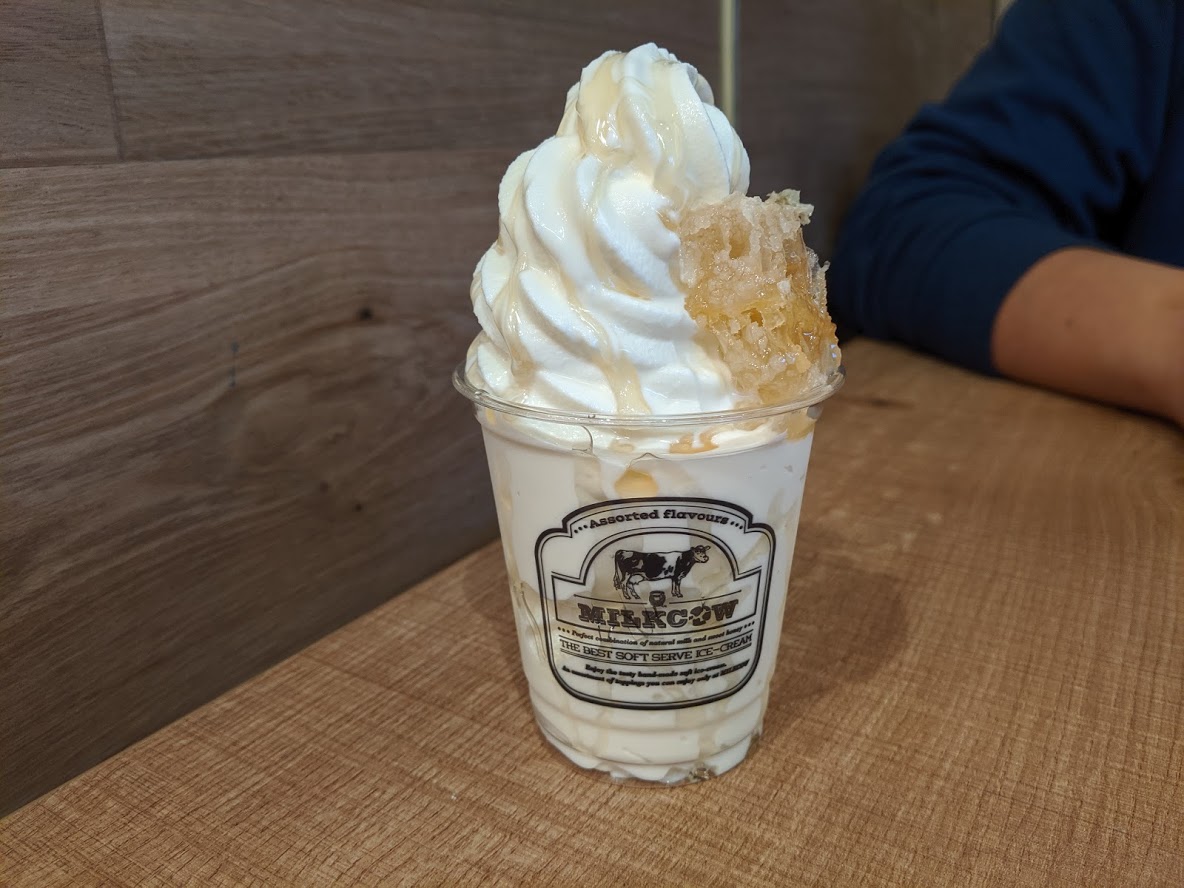 Milky cube: The milky cube came with honeycomb and drizzled with honey. It was simple yet delicious.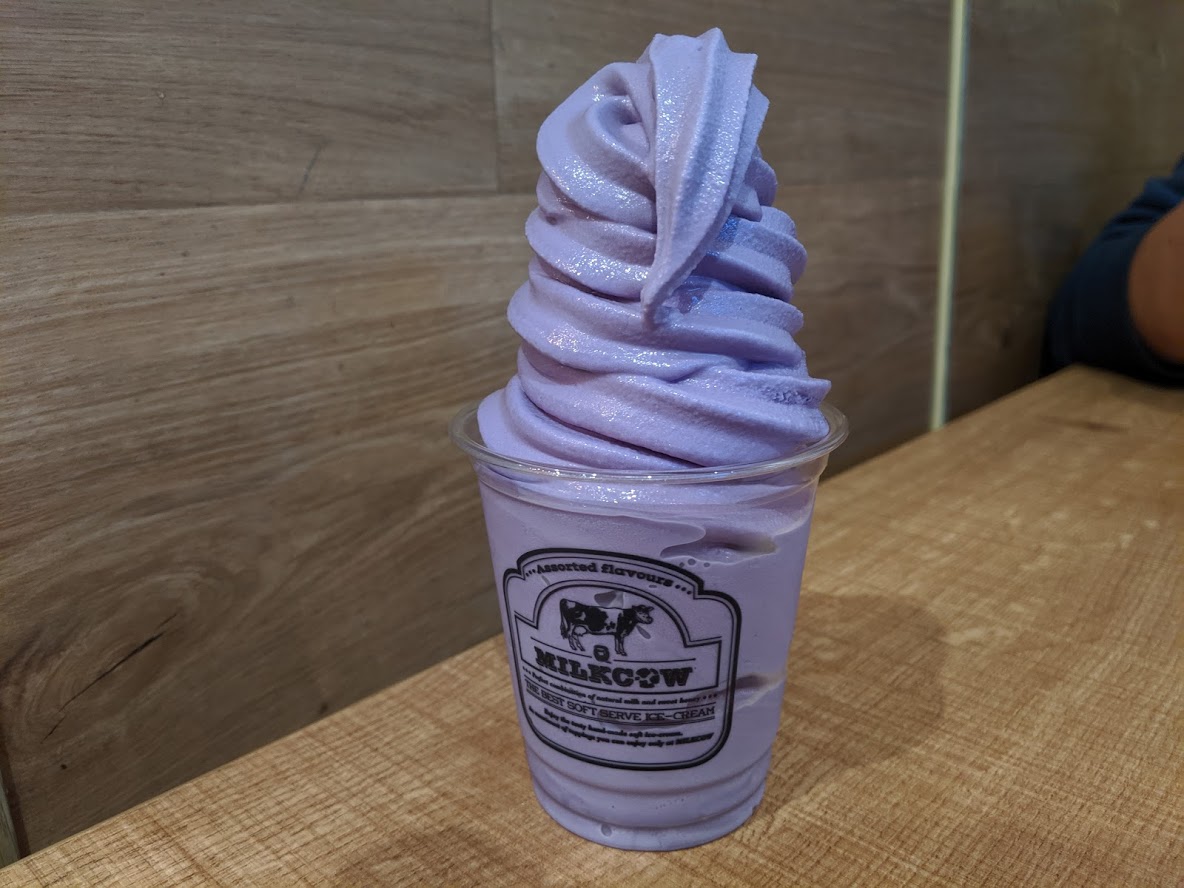 Ube soft serve: Ube was one of their seasonal flavours. I've only recently tried ube so I jumped at the chance after seeing it on the menu. This flavour was delicious too!
I would describe the flavour of ube similar to artificial taro powder (such as in bubble tea), but lighter and muted.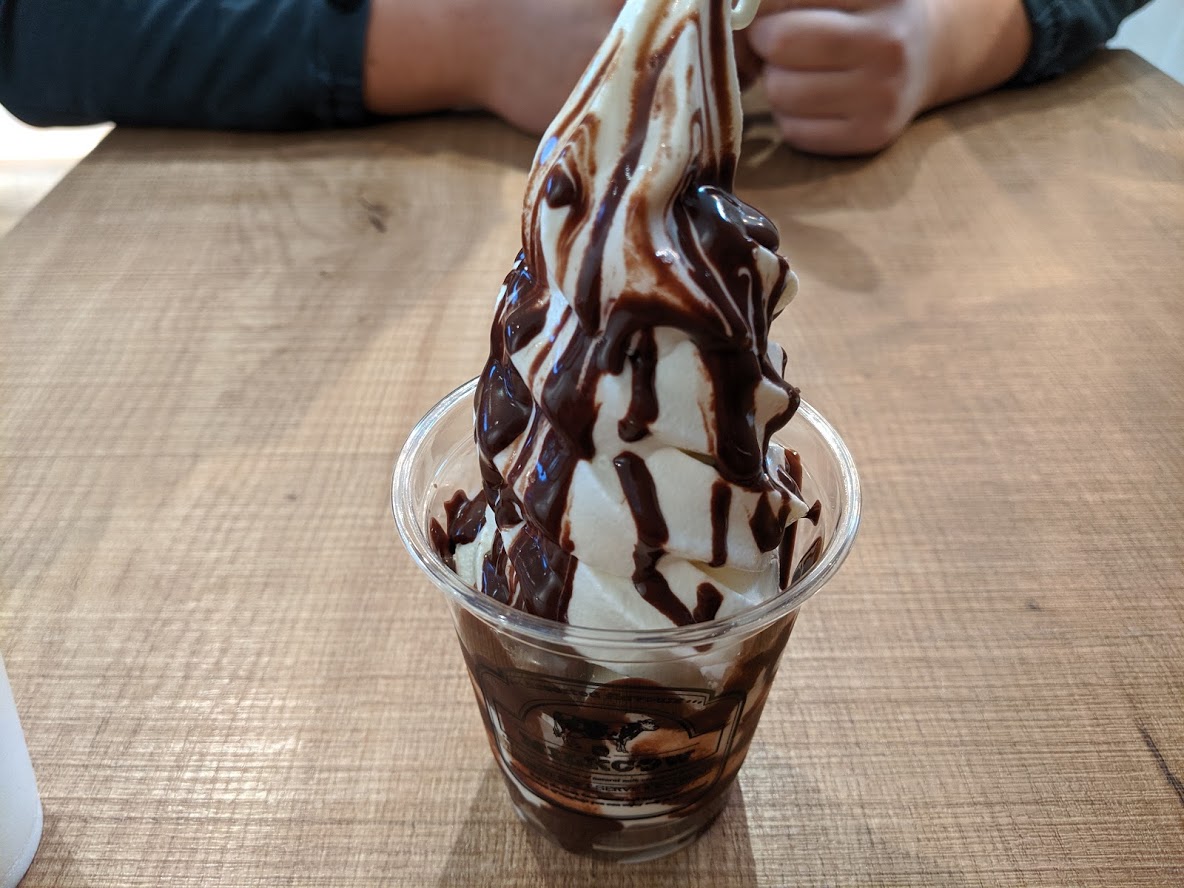 Black pearl: Although the name says pearl in it, this soft serve didn't actually come with pearls. In this case, pearls meant Maltesers, which are still delicious!
If you're a fan of Nutella, you would enjoy this. The black pearl soft serve came with a chocolate hazelnut syrup. The sea salt enhanced the sweetness. The Maltesers were at the bottom of the cup as a nice finishing touch!
All in all, we loved Milkcow as evidenced by our multiple visits. The soft serve is delicious and high quality.
Price was quite reasonable too, at around $5-$6 per cup at the time of writing. The portion would be good for two people to share. We will definitely be coming back!