After having a delicious meal at TAKO, the fiance and I took a stroll around the area. We looped around BC Place and stumbled across On Yogurt.
I heard of this place but didn't realize they sold taiyaki! During our Tokyo trip last year, we went taiyaki crazy. Since then, we haven't had taiyaki in Vancouver and have missed eating it.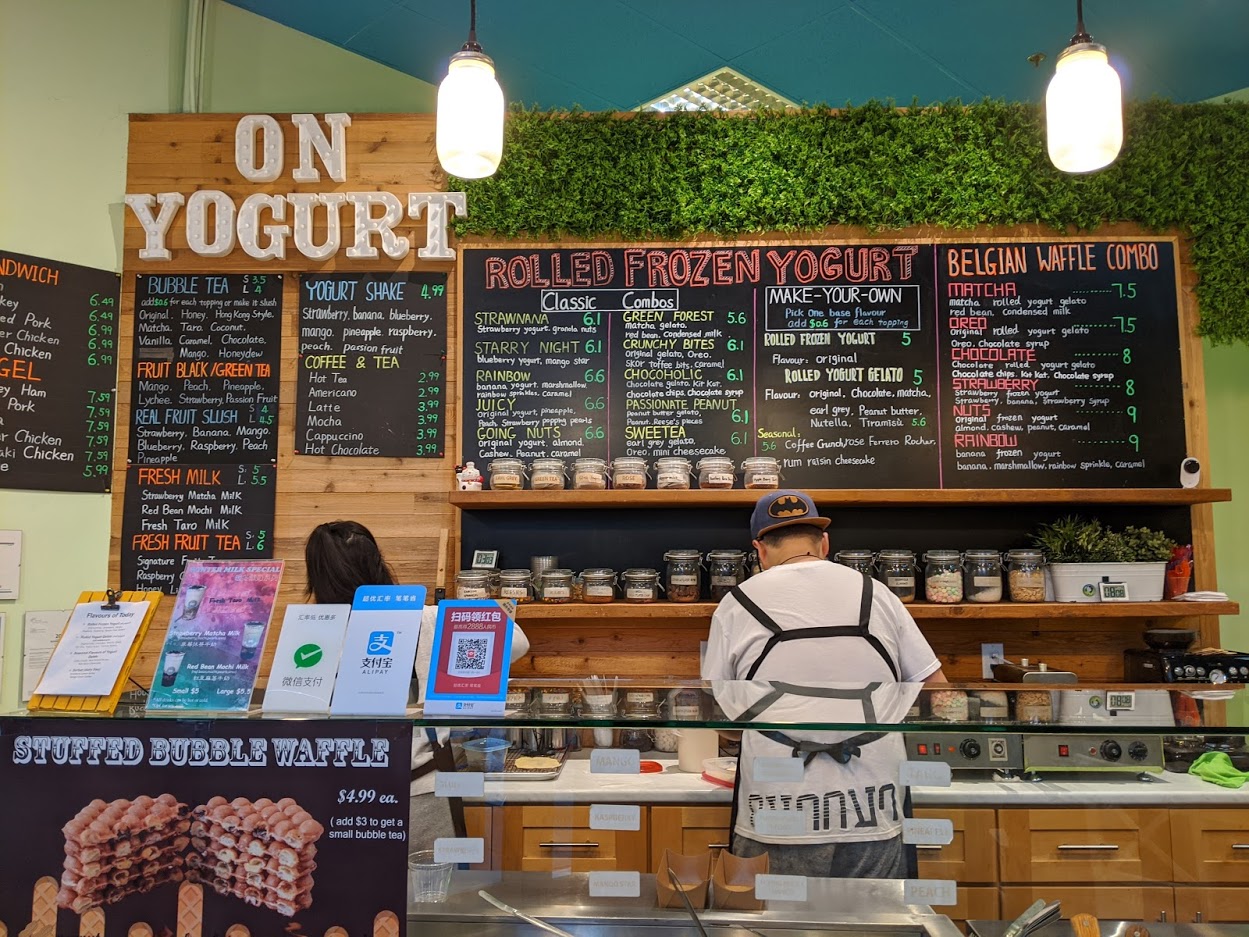 Apart from taiyaki, On Yogurt also sold rolled ice cream, which is not as popular in Vancouver compared to Asian countries. I've seen videos online, but never had the chance to try it personally.
Here was my chance to have taiyaki in Vancouver and rolled ice cream!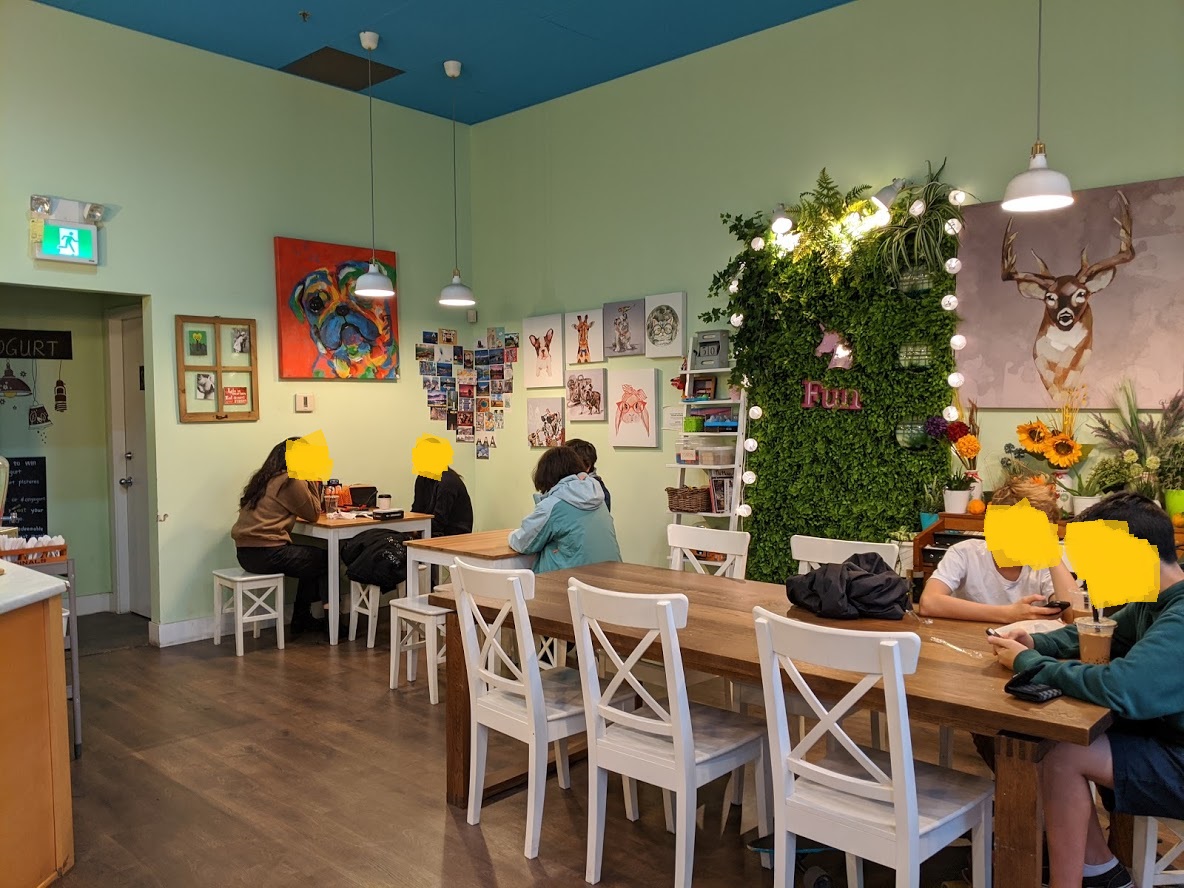 On Yogurt was carefully curated for Instagram. They featured a cute backdrop for photos and encouraged people to take photos of the ice cream rolling process. There were also some board games and cute artwork to look at on the walls. It was a small but cozy cafe.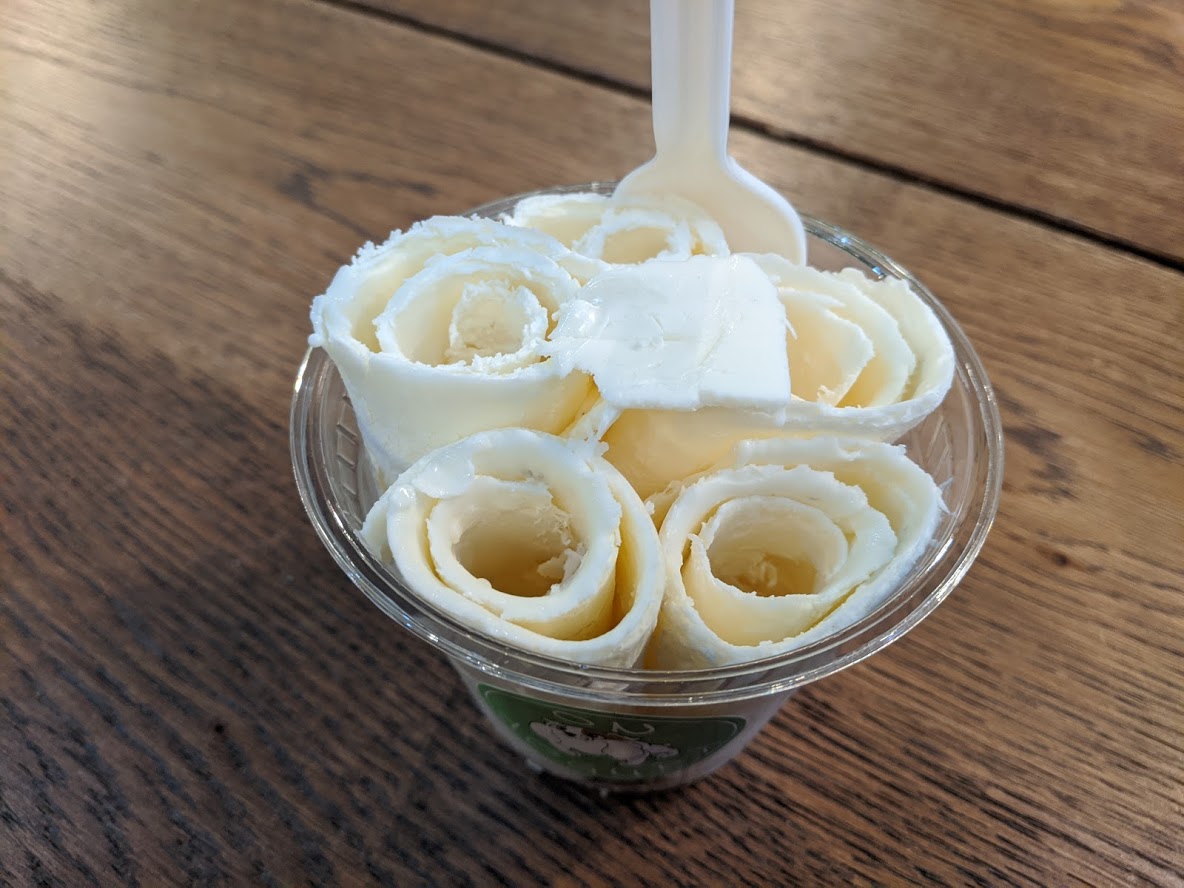 Rolled frozen yogurt: I ordered a plain original rolled frozen yogurt. Taste wise, it was like a vanilla ice cream with a hint of yogurt taste. The original flavour was very smooth, creamy and enjoyable.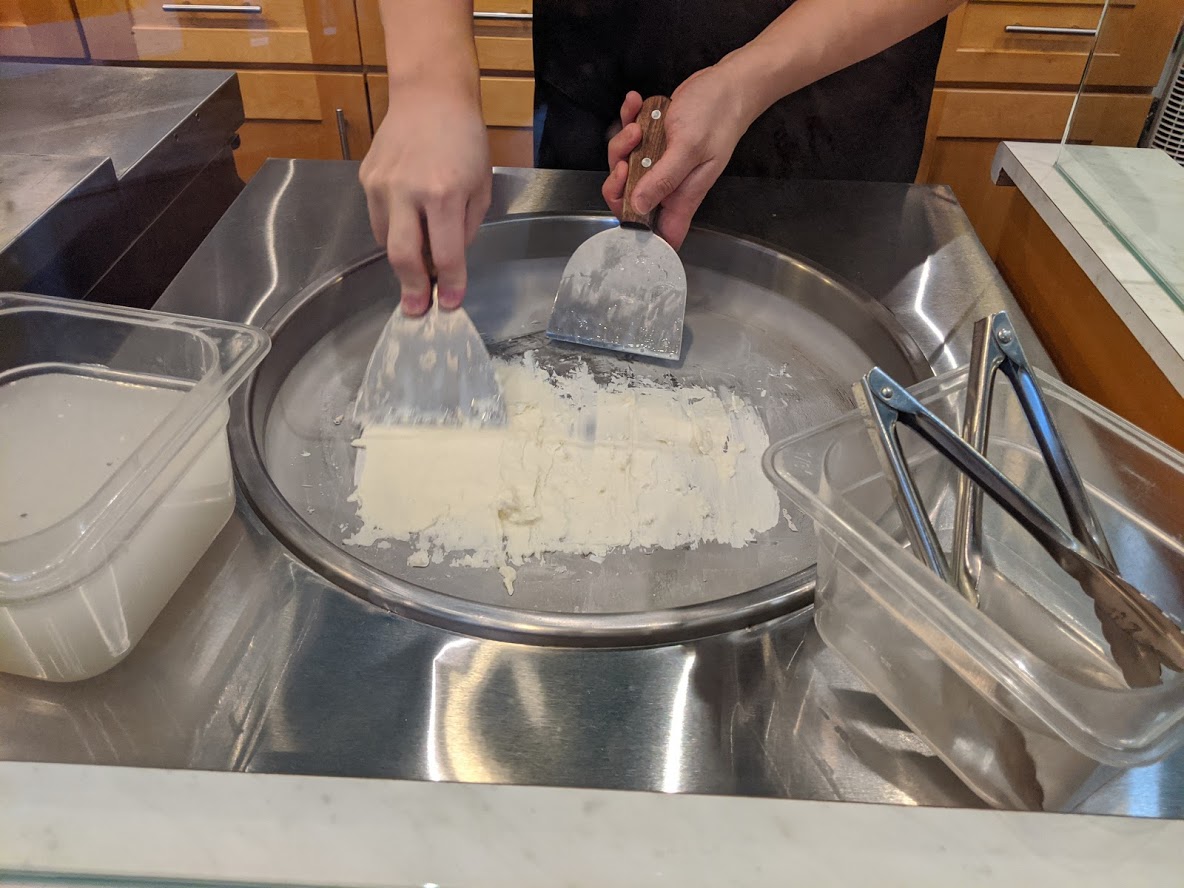 The frozen yogurt is scooped and then placed on a freezing cold metal plate. The plate freezes the frozen yogurt even more, thus allowing it to be rolled.
I was quite impressed that the rolled yogurt did not melt into a blob while I was eating it. It was pretty cool to eat frozen yogurt in rolled sheets! There definitely was a novelty factor to eating ice cream this way.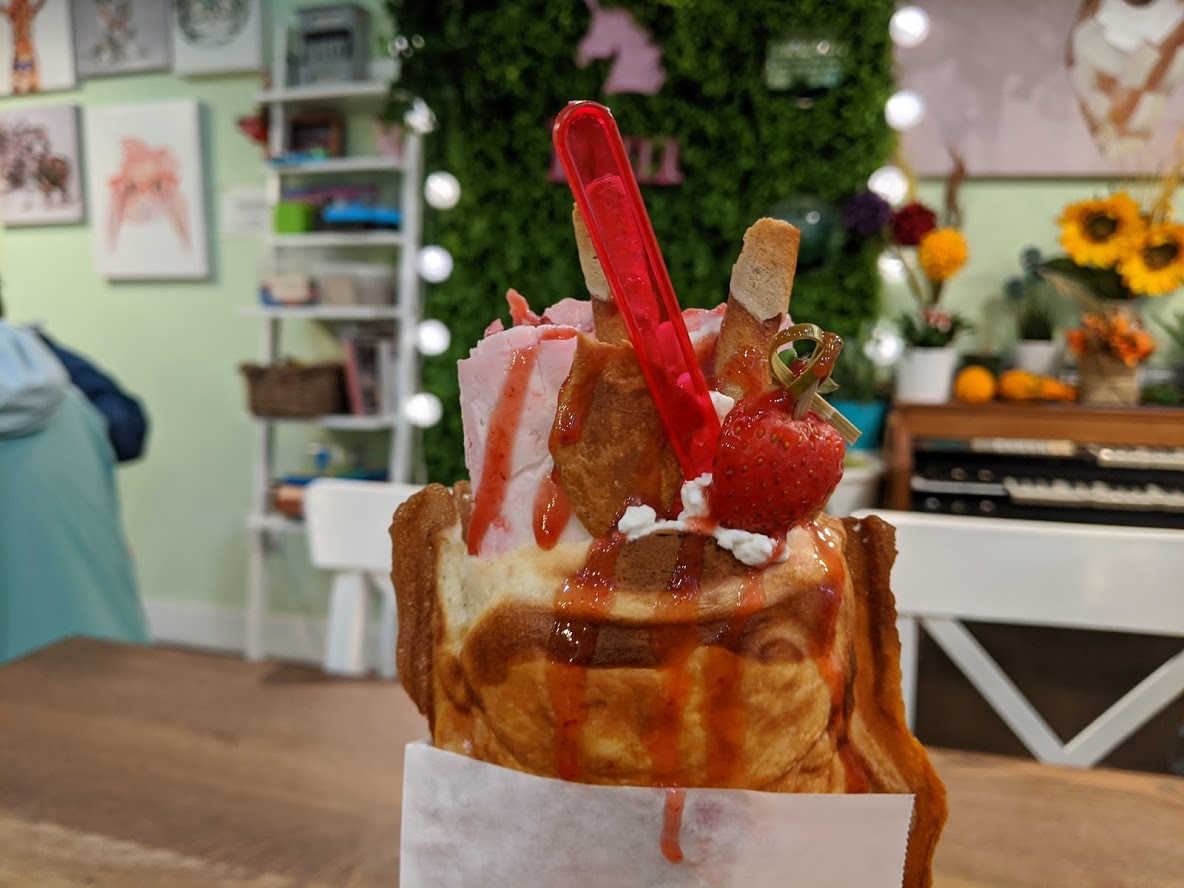 Strawberry taiyaki: The taiyaki came with some Asian waffle sticks, which reminded me of my childhood. It also came with rolled strawberry ice cream, which was delicious! The strawberry ice cream had so many chunks of real strawberry in it!
The taiyaki was flaky with an eggy taste, similar to bubble waffle. We found the taiyaki to be thin, and flakier compared to in Tokyo where their taiyaki was more chewy and doughy. Personally, I prefer the chewier and doughier taiyaki.
The taiyaki was also a bit messy to eat because of the flakiness. I'd come back for the rolled ice cream, but not the taiyaki.
All in all, it was a successful spontaneous visit to On Yogurt. Rolled ice cream is pretty cool and although it tastes the same, there is an aesthetic and unique element to it.