My original post on Rain or Shine was written over 5 years ago, when it first opened. I wrote it back in 2014 but didn't end up publishing it until 2015! That was for the first location on West 4th in Kits.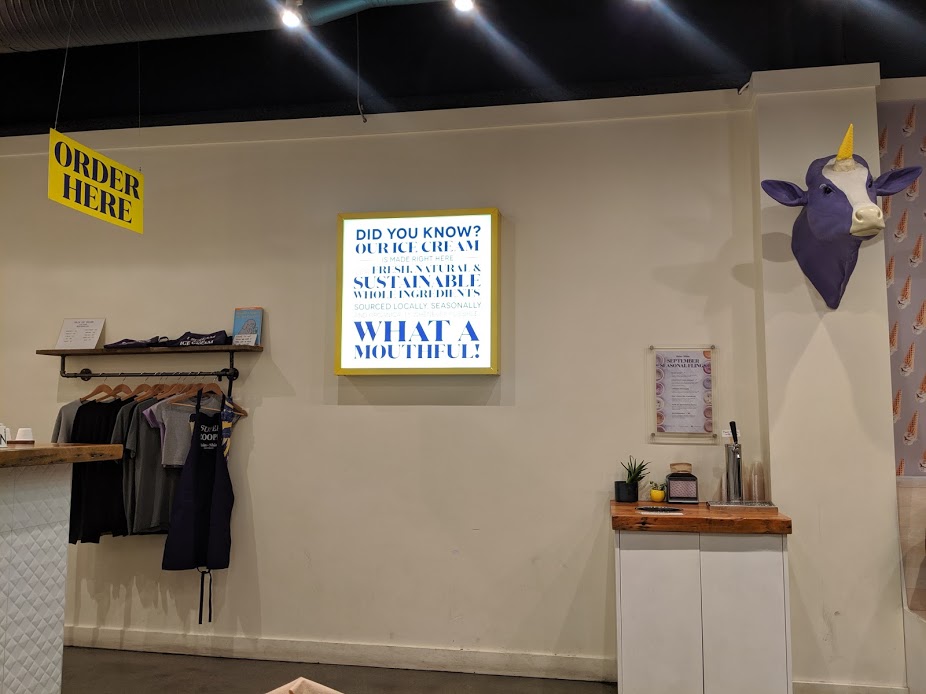 Rain or Shine is a staple for artisan ice cream in Vancouver! The fiance and I used to come here more in the past, but ever since Elephant Garden opened, we have been going there instead since it's closer.
However, after dinner at Nabebugyo a couple of blocks down, I suggested we head over here!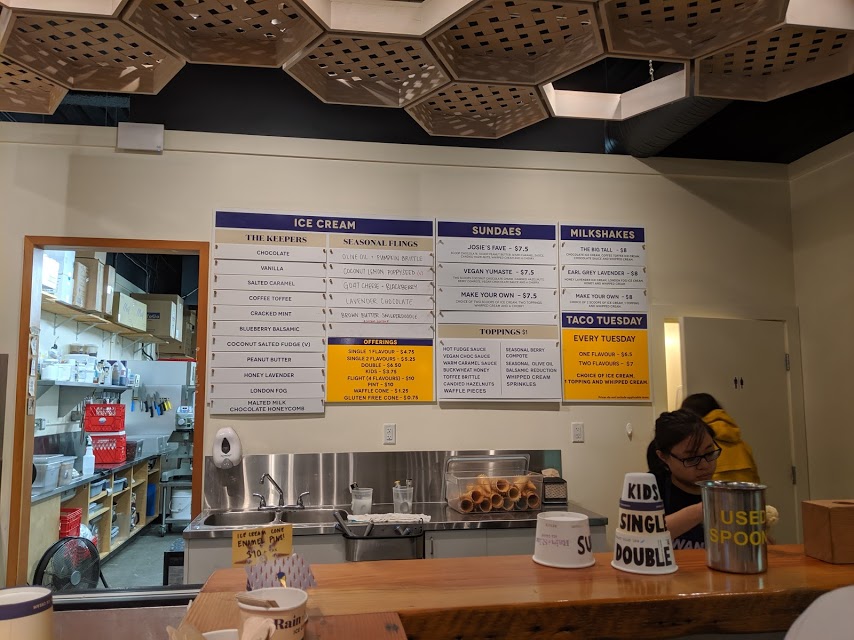 The name Rain or Shine was very fitting for the downpour that evening. Vancouverites truly do get their ice cream in rain or shine! The place was full so we aren't the only ones who wanted ice cream in the pouring rain.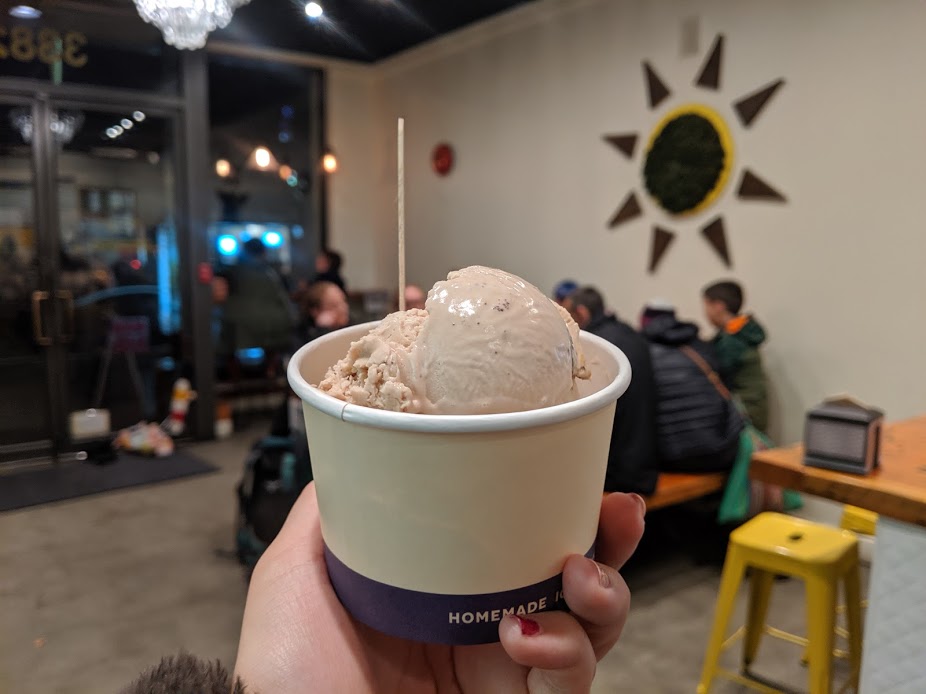 Malted milk chocolate: One of their most popular permanent flavours, and the fiance's personal favourite. The ice cream came with honeycomb chunks which added a nice textural element. The malted barley also went really well with the chocolate and honeycomb.
If you're a fan of maltesers or malt flavours, you should definitely try this flavour!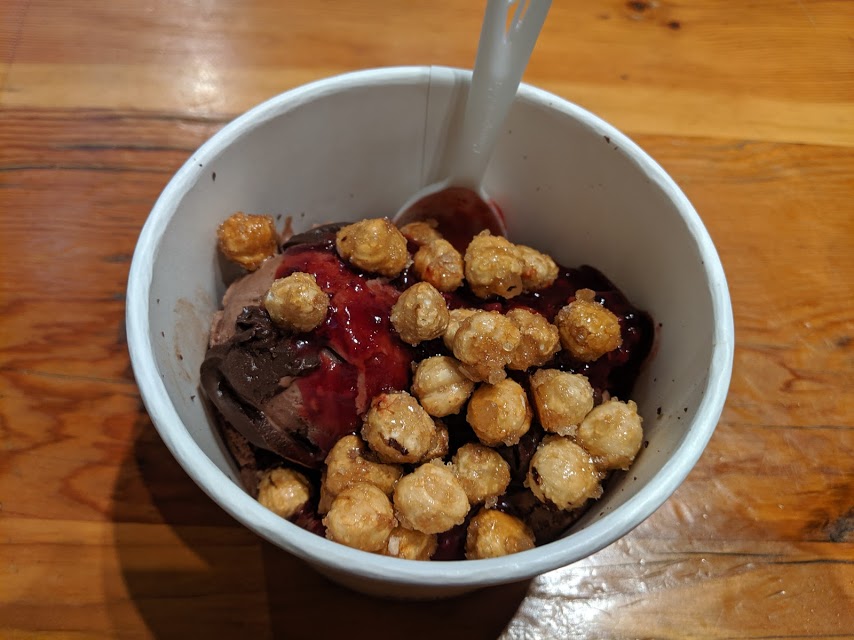 Vegan yumaste sundae: I usually order the vegan coconut chocolate ice cream, which is delicious. This time, I noticed they had it in sundae form with some extra toppings so I gave it a try!
The vegan ice cream was delicious as usual. It has a strong chocolate-y taste and was decadent. I enjoyed the candied hazelnuts, which went really well with the chocolate – ferrero rocher anyone?!
The berry compote was delicious too. It went well with the chocolate and hazelnuts and wasn't enough to be overwhelming.
My only complaint would be the chocolate sauce. It was very dry and thick. I noticed that the staff member was having a hard time squeezing it out of the tube. The sauce didn't add any additional flavour to the sundae as well. It would have been better if it was melted so that it would be more like hot fudge.
Anyways, it has been awhile so it was nice to go back to Rain or Shine again!