Rocky Point is such an underrated park, but I love it here! This park has many good memories for me, from family BBQ gatherings, to picnics with friends, or Ribfest. One of the most popular places in the park is Rocky Point Ice Cream!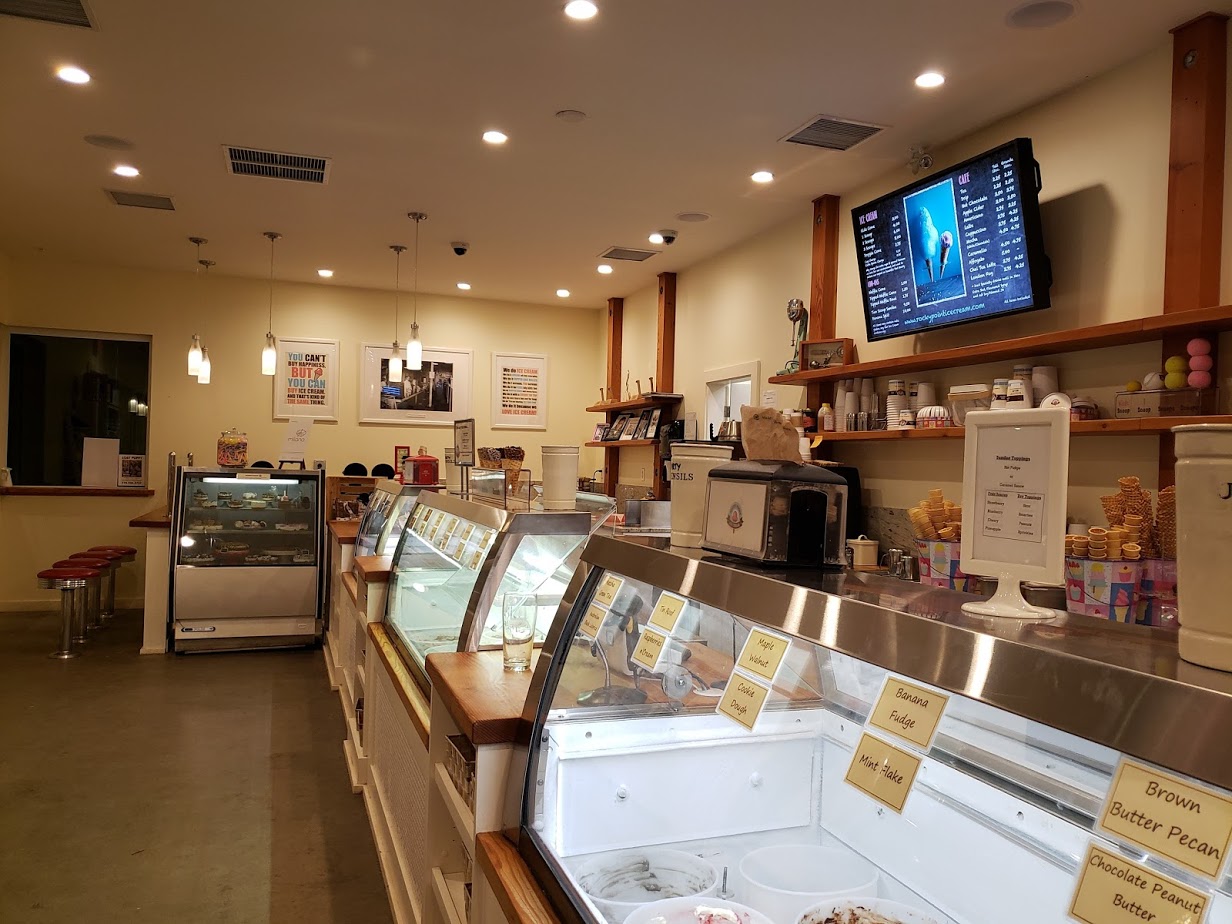 On the way home from Coquitlam, the boyfriend and I stopped here because it's been awhile. I was also craving some dessert.
It was not that busy on the night that we came by, but in the summer it can get really busy here. Rocky Point Ice Cream has that classic, ice cream shop scent… you know, the very sweet/rich dairy scent. Or is that just me who smells it?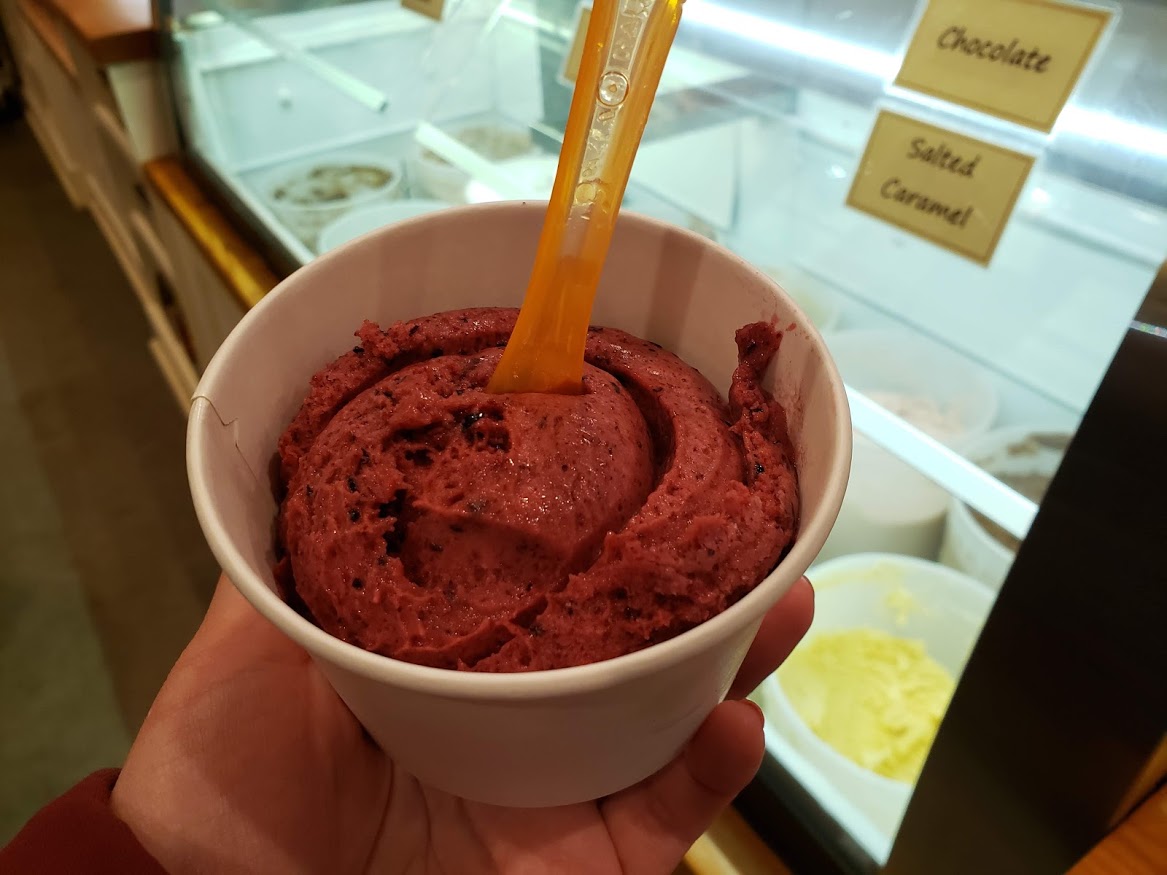 Berry sorbet: I had my eye on the vegan chocolate, but that only vegan chocolate flavour was a chocolate blueberry fig and it was not good. So, I settled on the berry sorbet even though I didn't really want sorbet because there wasn't anything else.
I found the sorbet to be disappointing, but that's because I was craving something richer with a coconut milk base. But that is in no fault of Rocky Point, just my personal preference that day.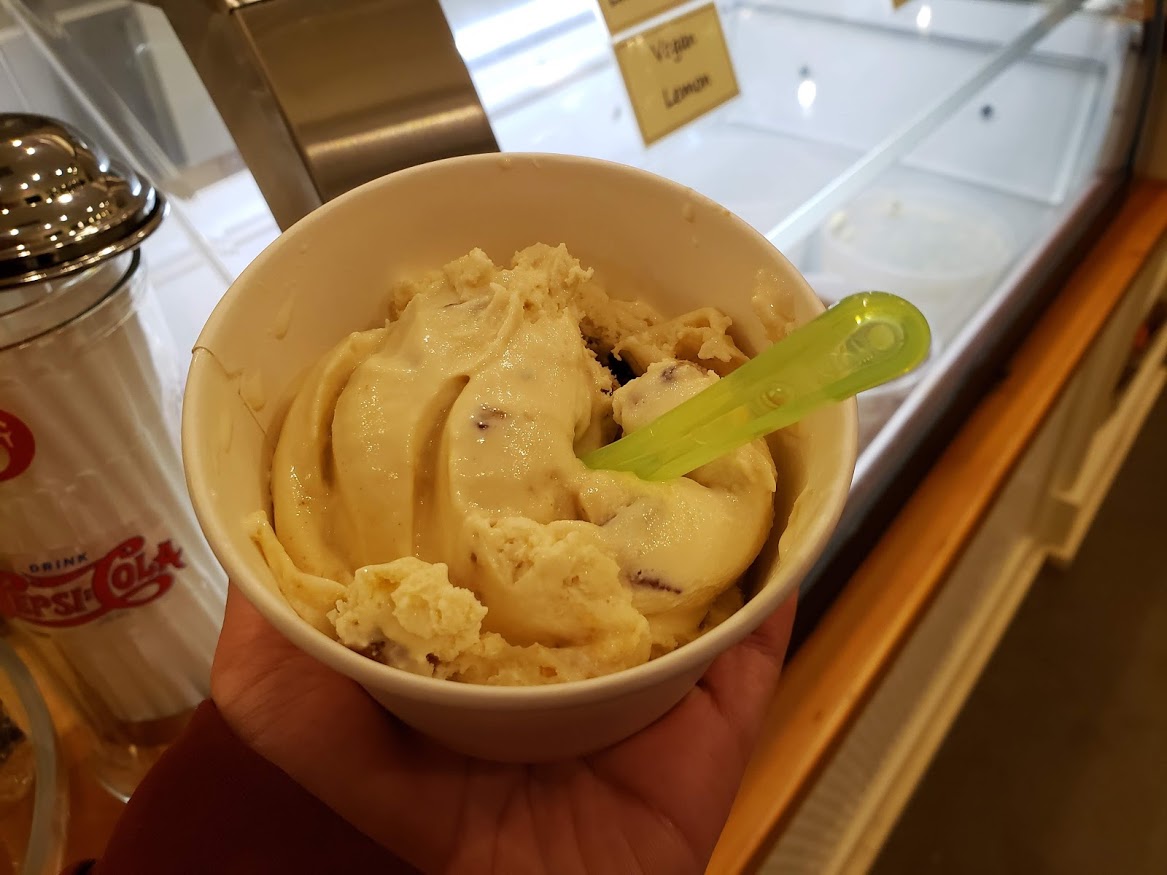 Brown butter pecan: The boyfriend enjoyed his flavour unlike moi. It was their spin on the pralines and cream flavour.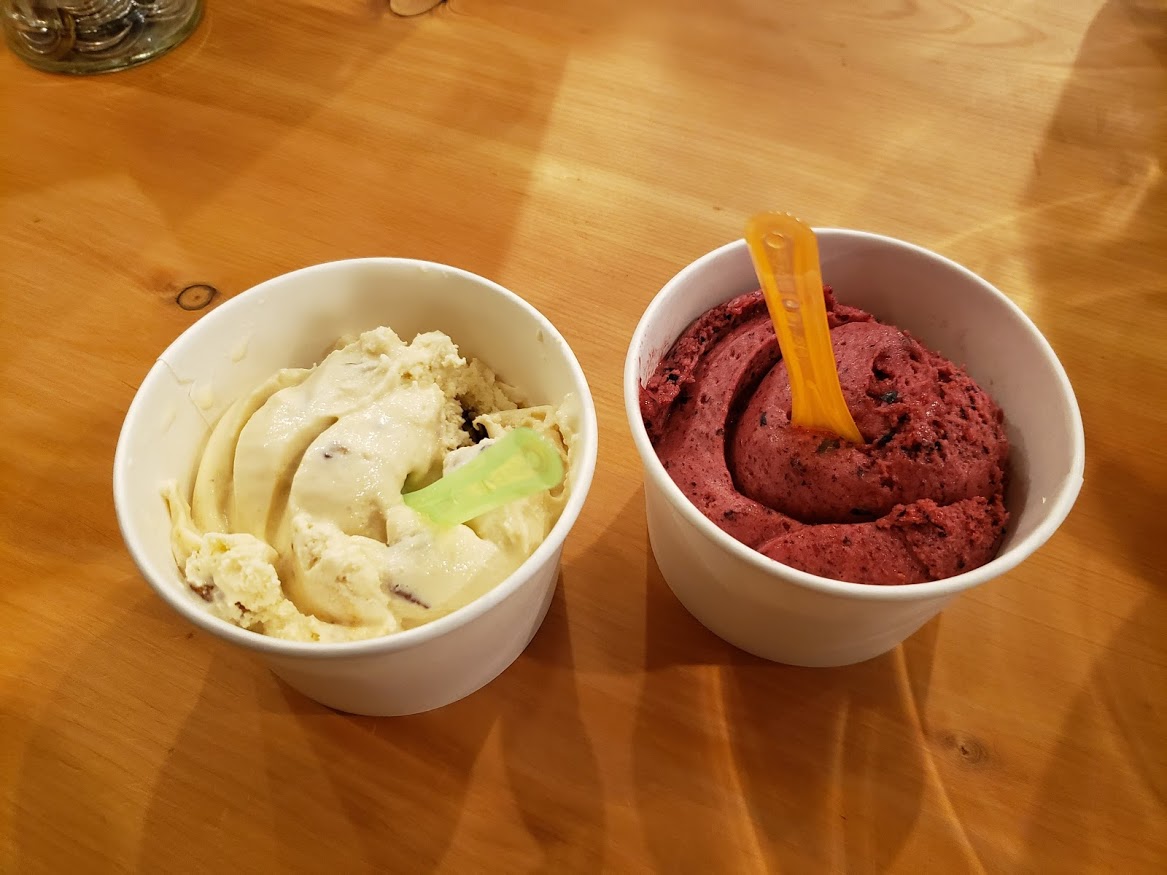 I would recommend Rocky Point Ice Cream for their dairy desserts, but not their vegan/dairy free/sorbet things. Their prices are also a bit cheaper than the popular ice cream shops in Vancouver which is great!