After a delicious dinner at Hoang Yen, Avocado and I were looking for a place to hang out at afterwards. She brought up The First Dessert, which was a new restaurant she passed by while walking to Hoang Yen!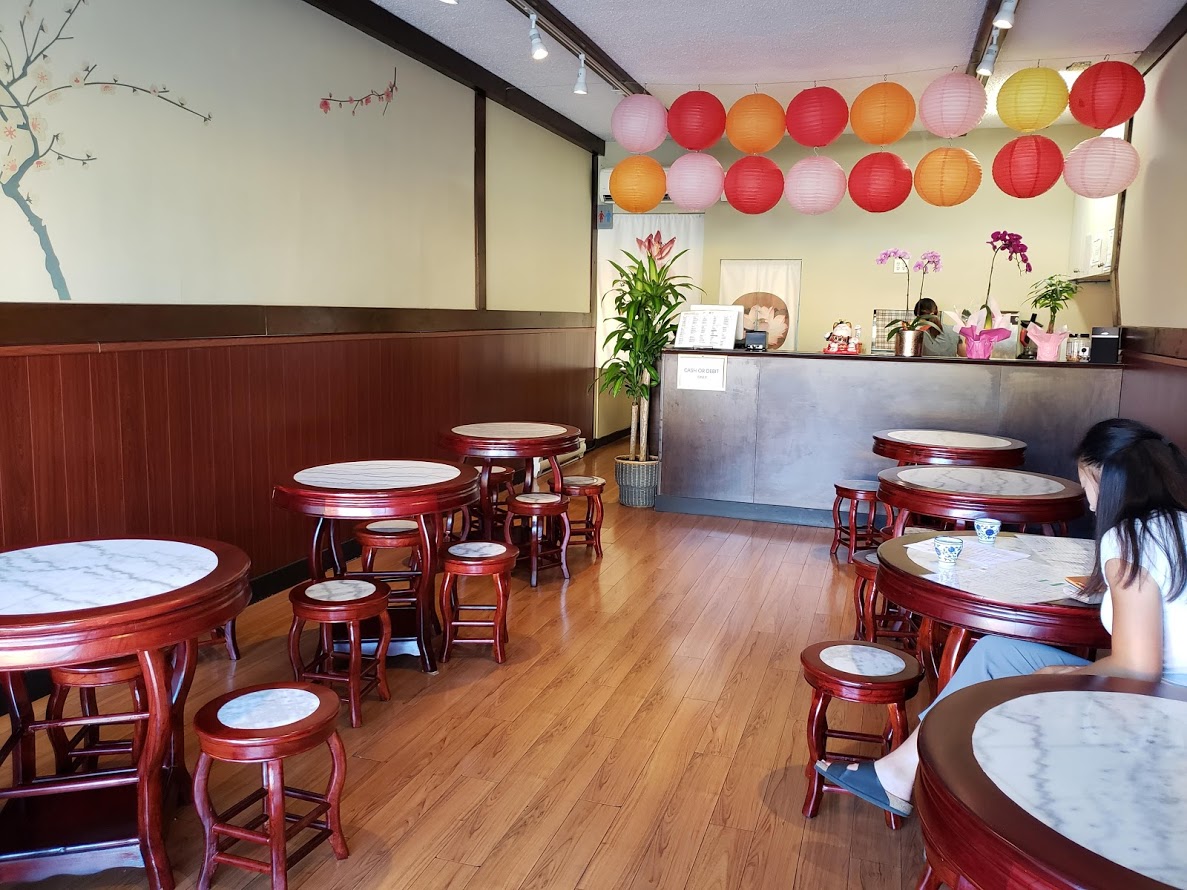 The First Dessert is located by Victoria and 41st. The place is small but does fit a reasonable amount of tables. Speaking of tables, we really liked the decor! It reminded us the style during ancient China.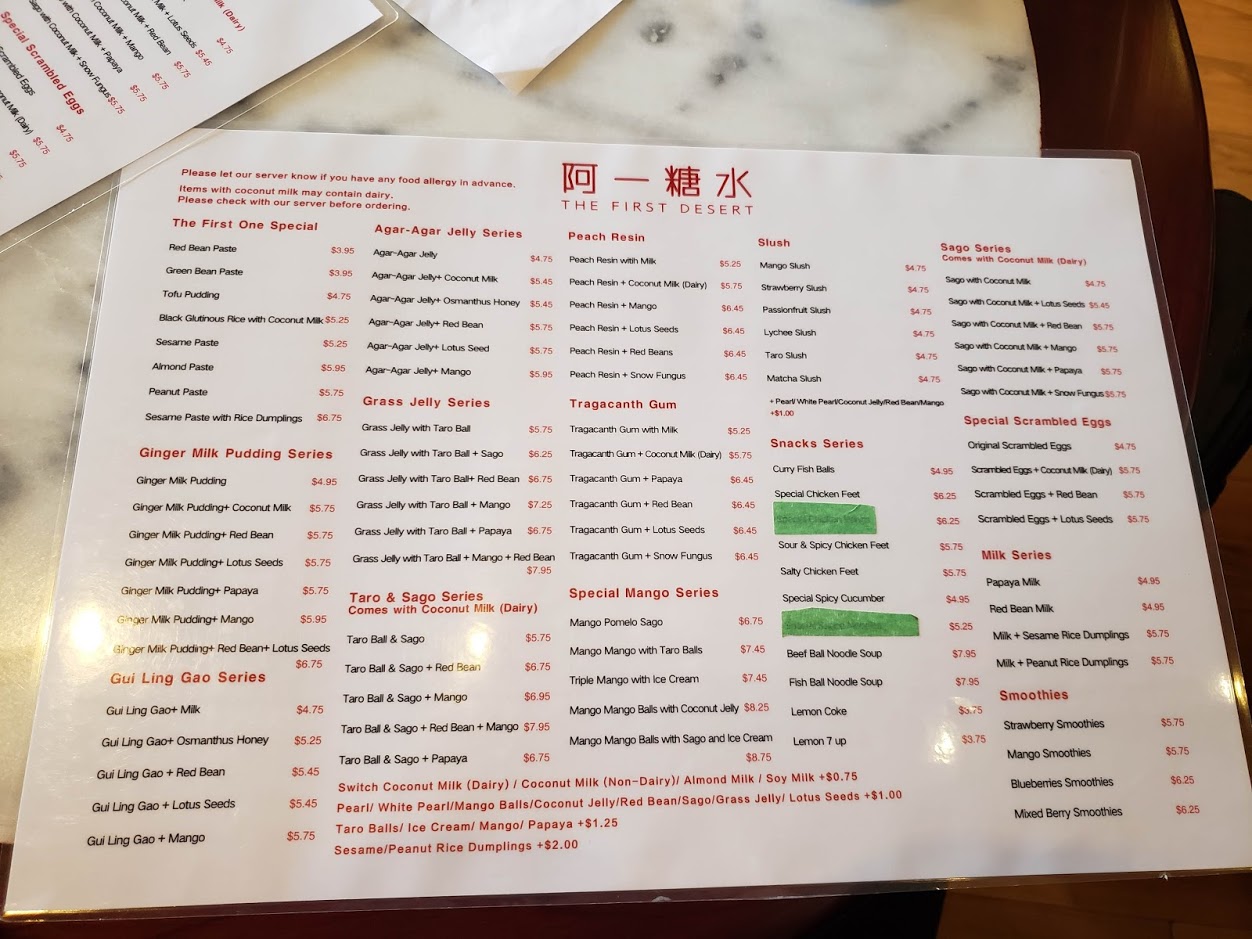 Service was nice and patient while we both asked a bunch of questions about the menu!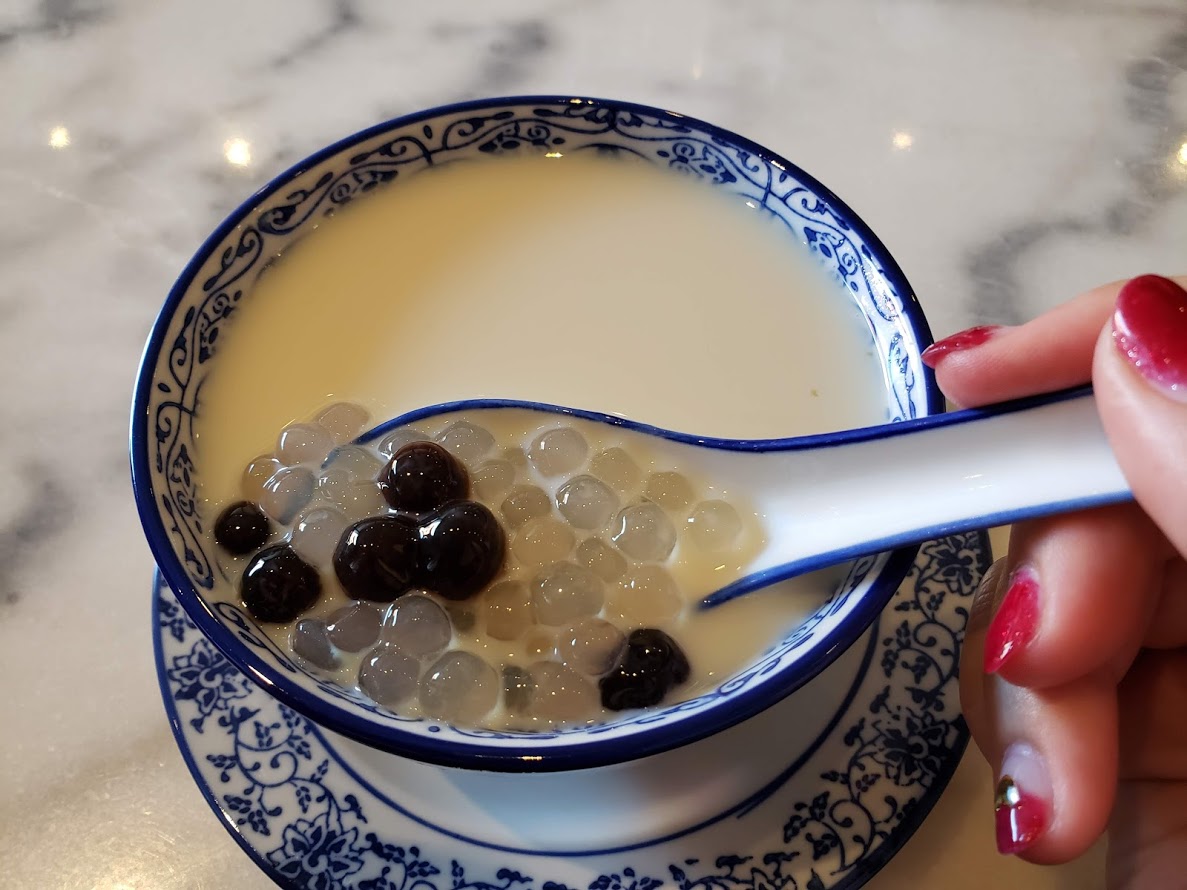 Sago with soy milk and pearls: My initial pick was the sago with fresh mango, but sadly they didn't have mango that day!
The bowl was very refreshing and I found it alright. I don't have this dish often so I don't have much to compare it too, but it was enjoyable. My only complaint was that the pearls were a bit hard in the middle.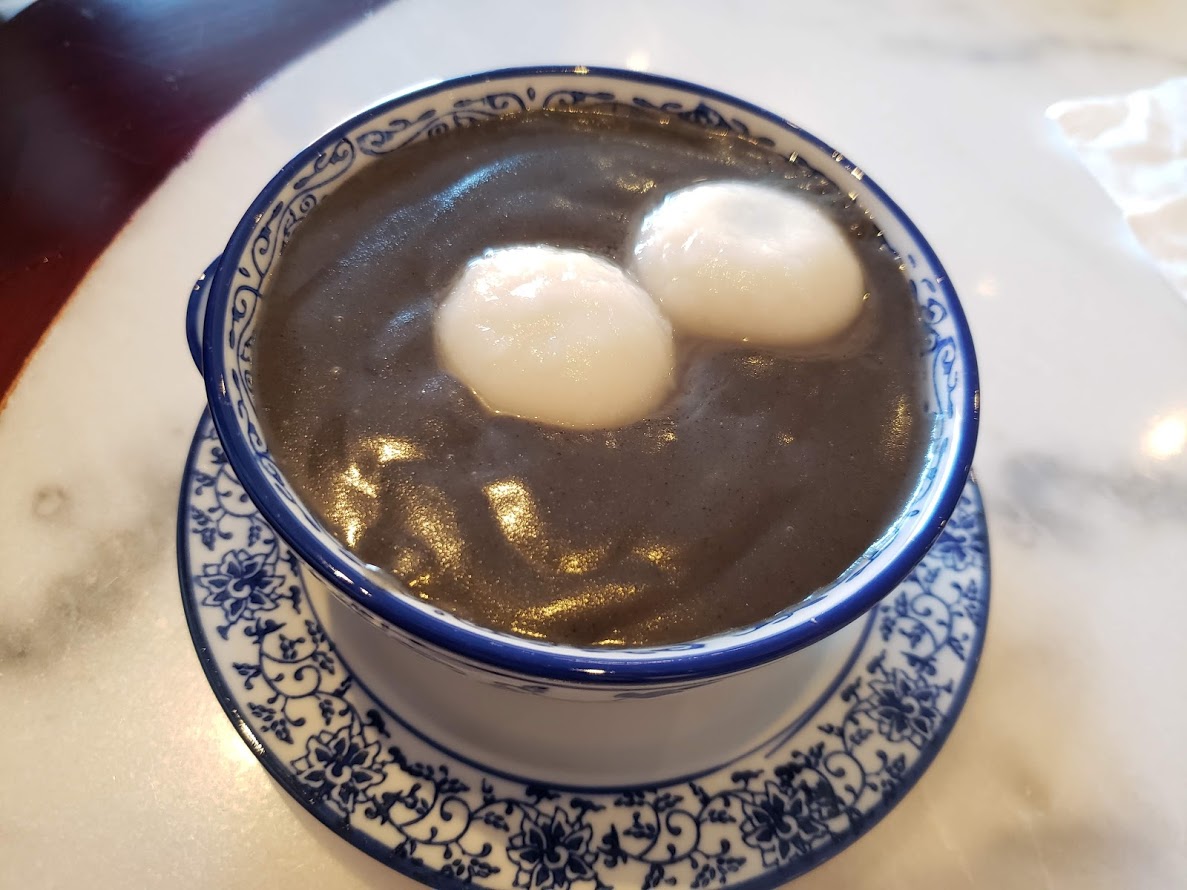 Sesame paste with rice dumpling: Avocado went with the sesame paste with rice dumpling. The sesame pudding had a thicker consistency, she would have preferred it to be a bit more watery but that's personal preference.
I had a bite and it was very sesame-y! The rice dumpling came with sesame inside as well.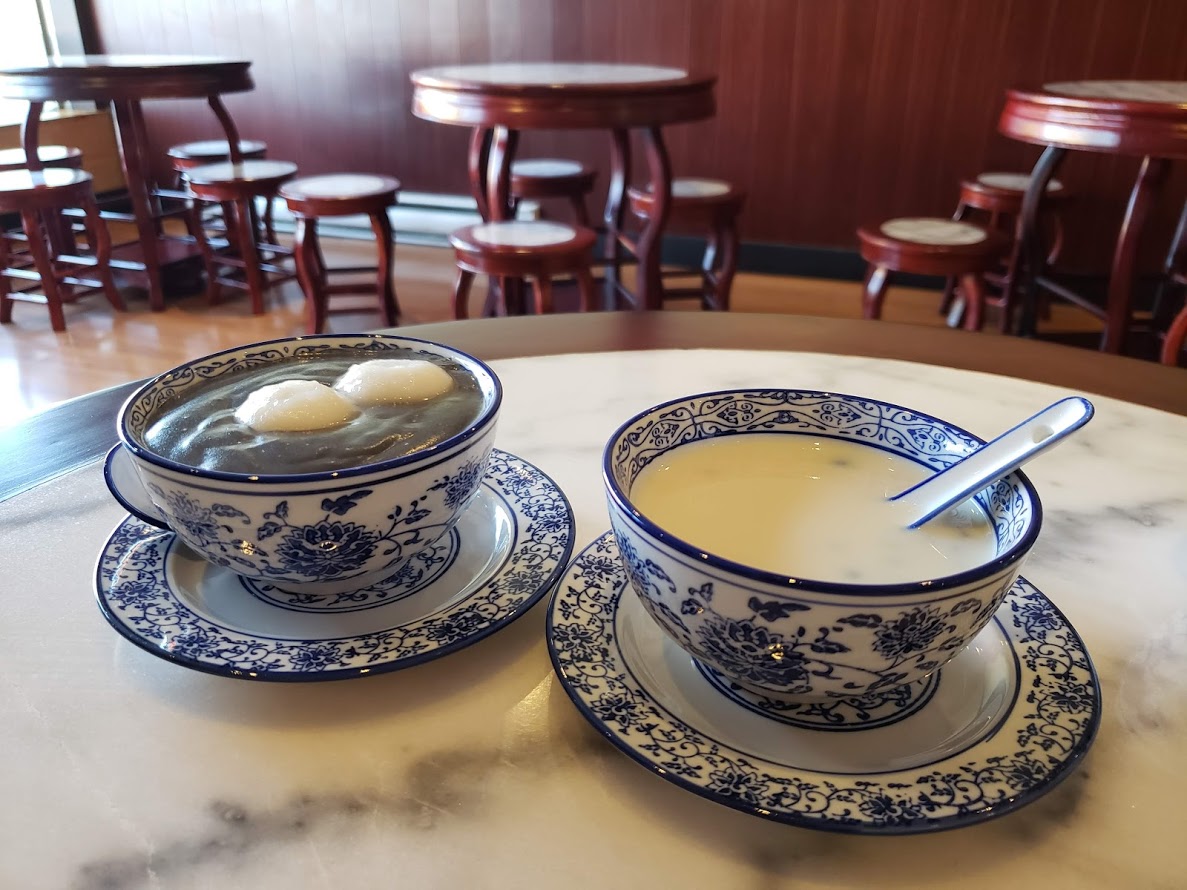 Overall, it was an alright first visit to The First Dessert.
I wouldn't drive purposely here, but if I was close by, I wouldn't mind stopping by again.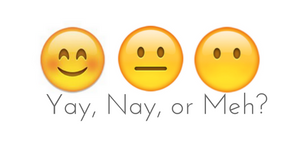 Meh!