The newest addition to premium soft serve has made its way to Gastown by the name of UYU Ice Cream, which means 'milk' in Korean. After eyeing this place on social media, the boyfriend and I decided to give it a try as they have a soft opening promotion deal until tomorrow (Sunday).
I rushed home to write this review, so that you can hopefully read this before the deal ends tomorrow!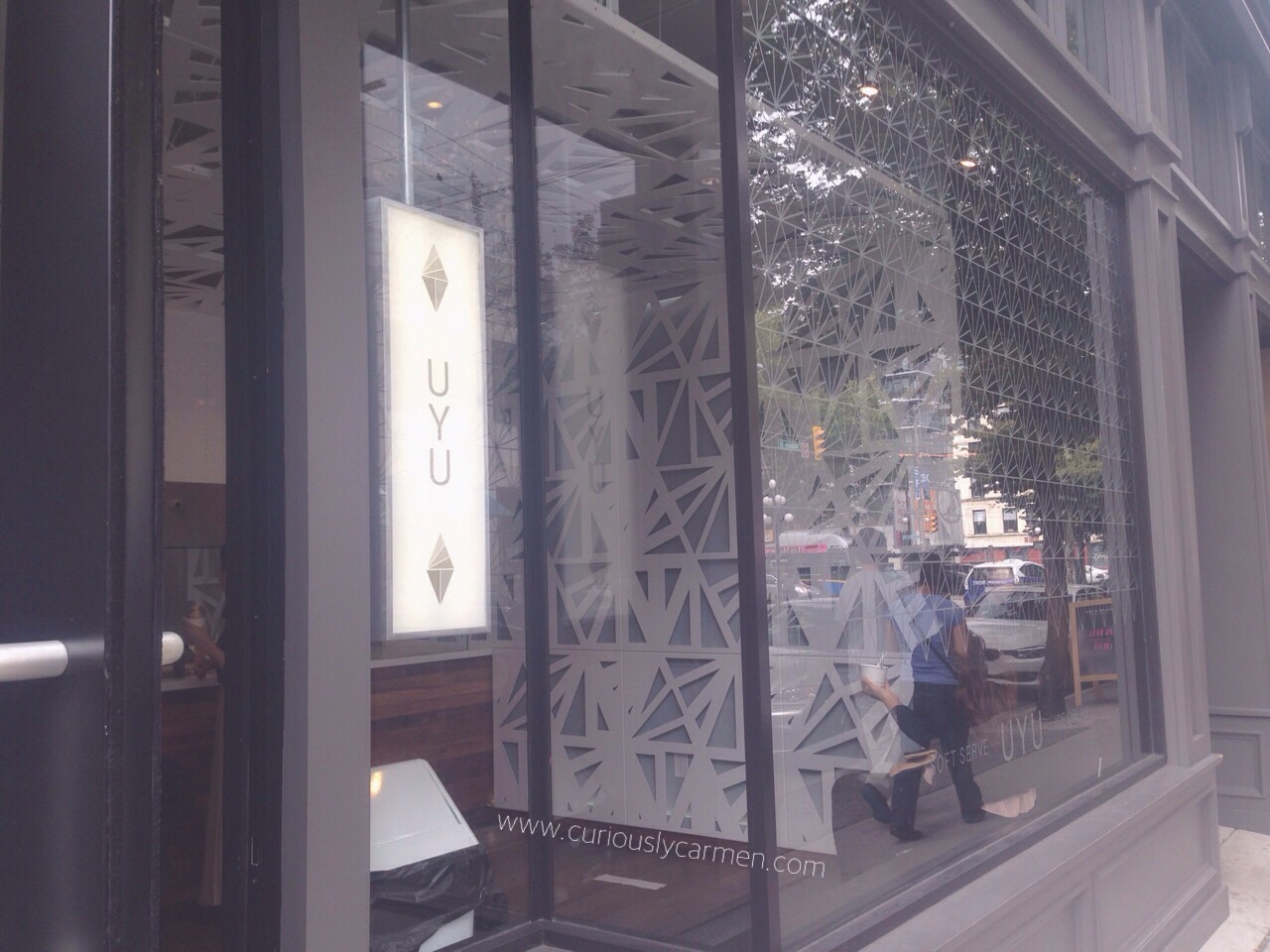 After a satisfying lunch at Tuc Craft Kitchen just a couple of blocks down, we set out to look for UYU! Initially, I thought that this place was deeper inside Gastown but turns out it is across from Tinseltown, on the same block as The Pint and Prado Cafe.
We totally unknowingly walked pass this place when going to Tuc, and surprised at how close it was to Tinseltown! But to be fair, we were walking on the other side of the street and didn't know that it was on the outskirts of Gastown.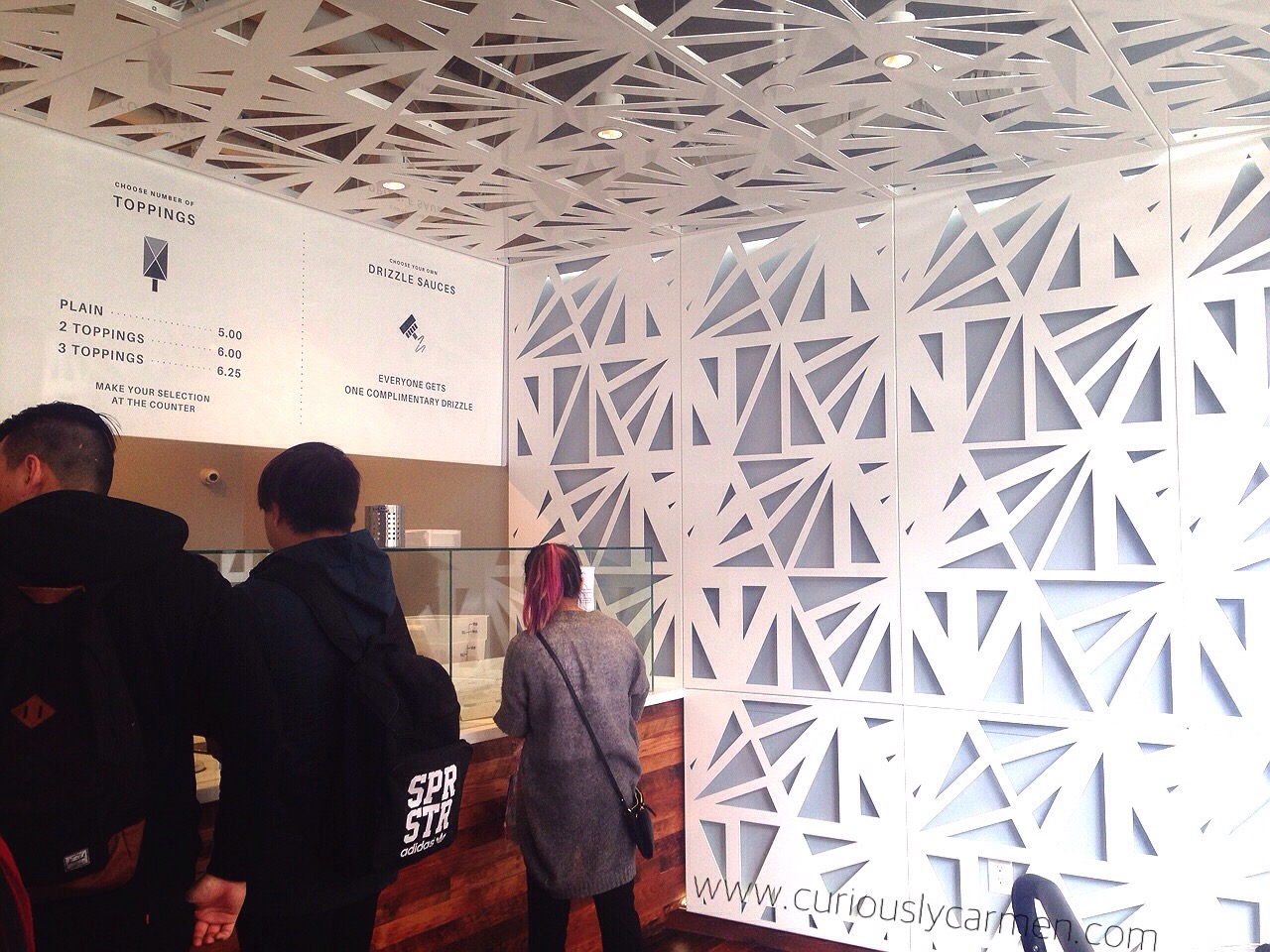 It wasn't as busy as I thought it would be, but I'm sure this place will become more popular as the weeks go by. That, and plus the fact that it's a bit chillier and colder than usual today! The lineup was halfway to the door when we got there, but the space here is quite small.
The designers of UYU also designed Small Victory Bakery in Yaletown. I could definitely see the resemblance in the minimalist design here as well. There are also no tables or chairs for customers, only a small window ledge that you can lean against.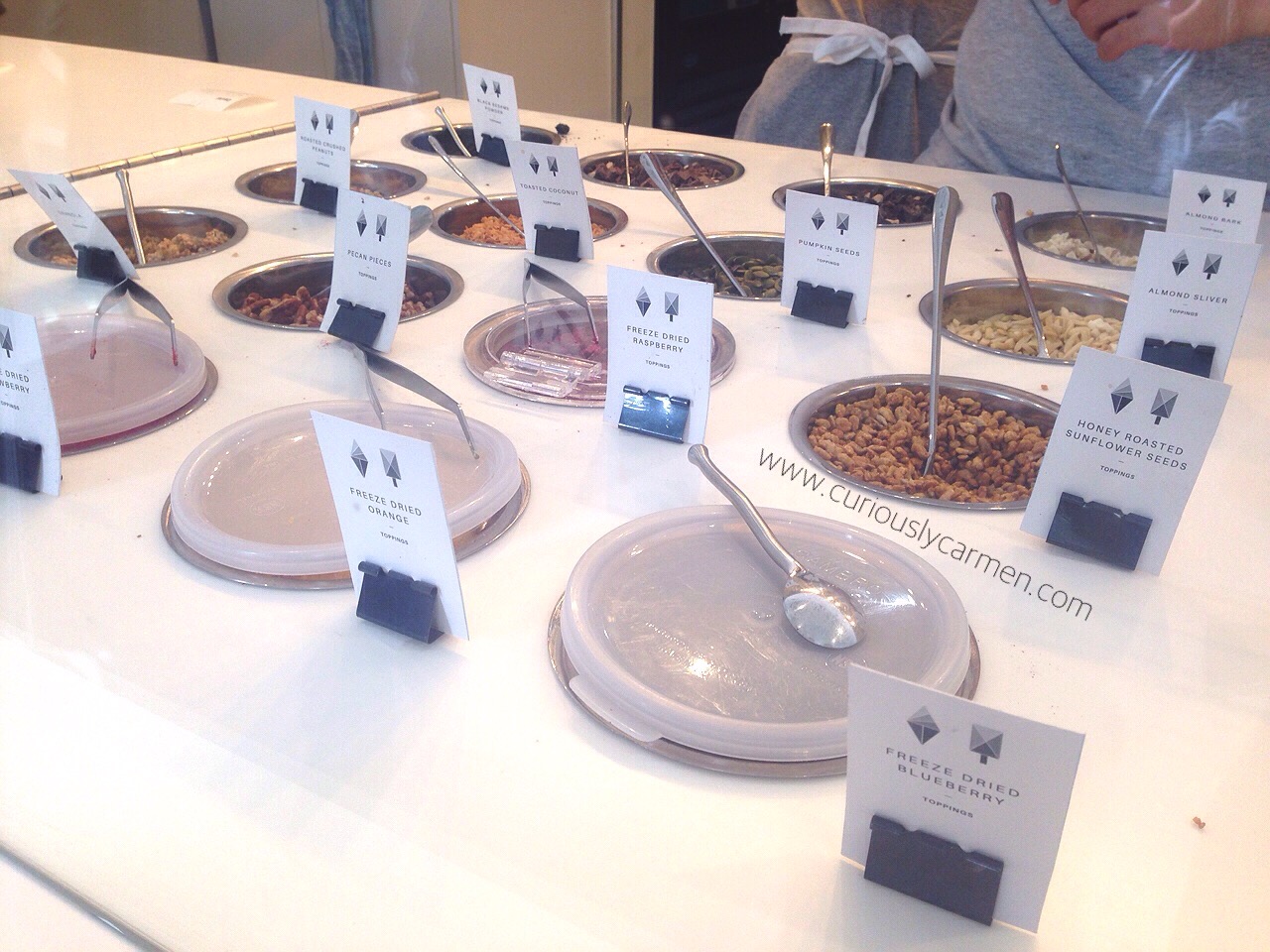 When we went today, UYU had three flavours of soft serve to choose from – Belgian chocolate, Earl Grey, and original, all are made with organic milk.
After ordering with the cashier, your receipt with your name is printed out and put in the queue. There are then two other workers who then call out your name, and ask which soft serve flavour/ice cream bar you would like.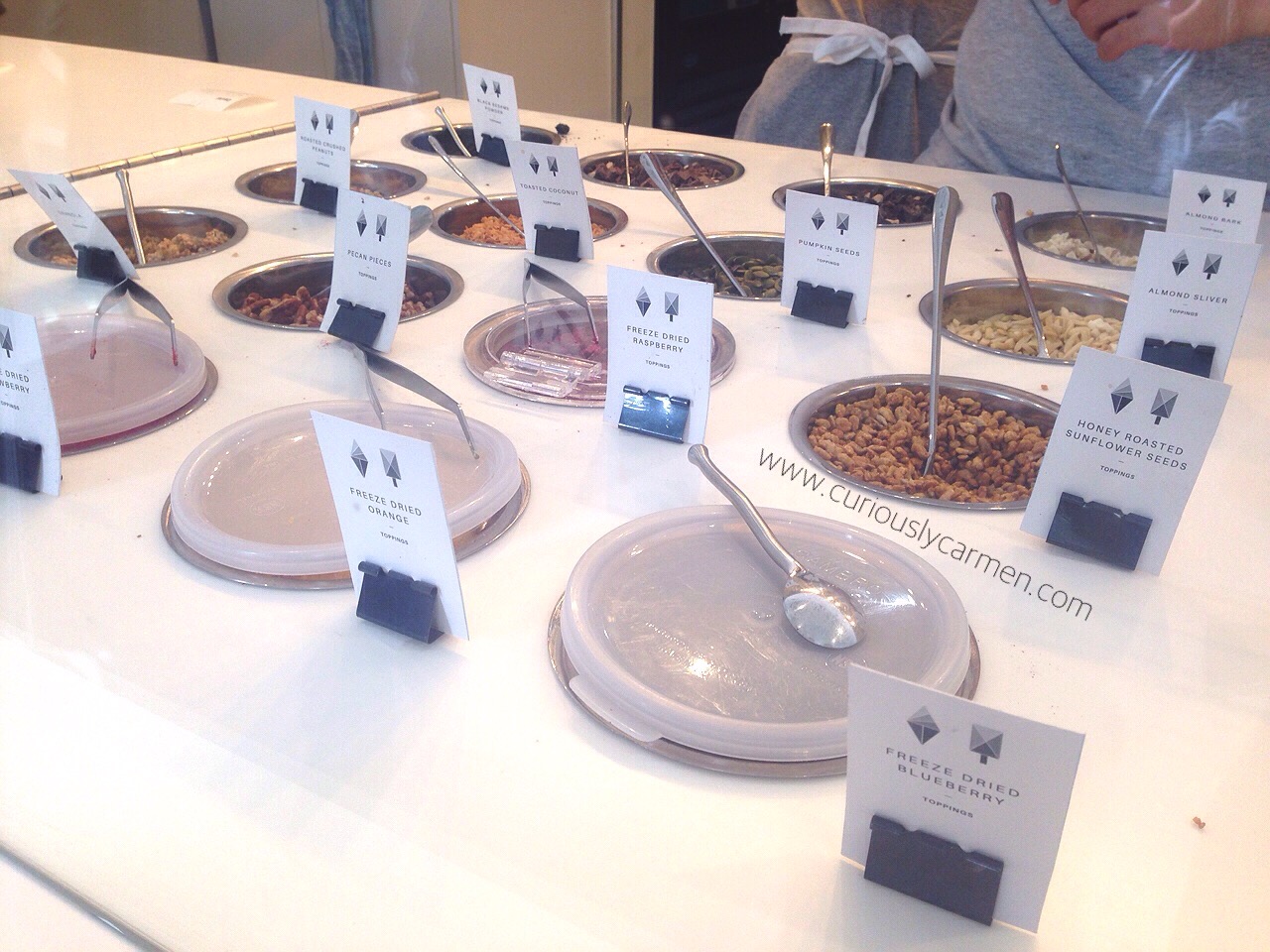 Here are the many toppings you can choose from. The soft serve comes with one topping, but you can add up to three toppings for 0.50 cents each.
The freeze fried fruits seemed to be the most popular from what I saw other customers eating or on social media, but what caught my eye was the chocolate almond bark in the back!

After the toppings are finished, your soft serve is completed with a complementary drizzle!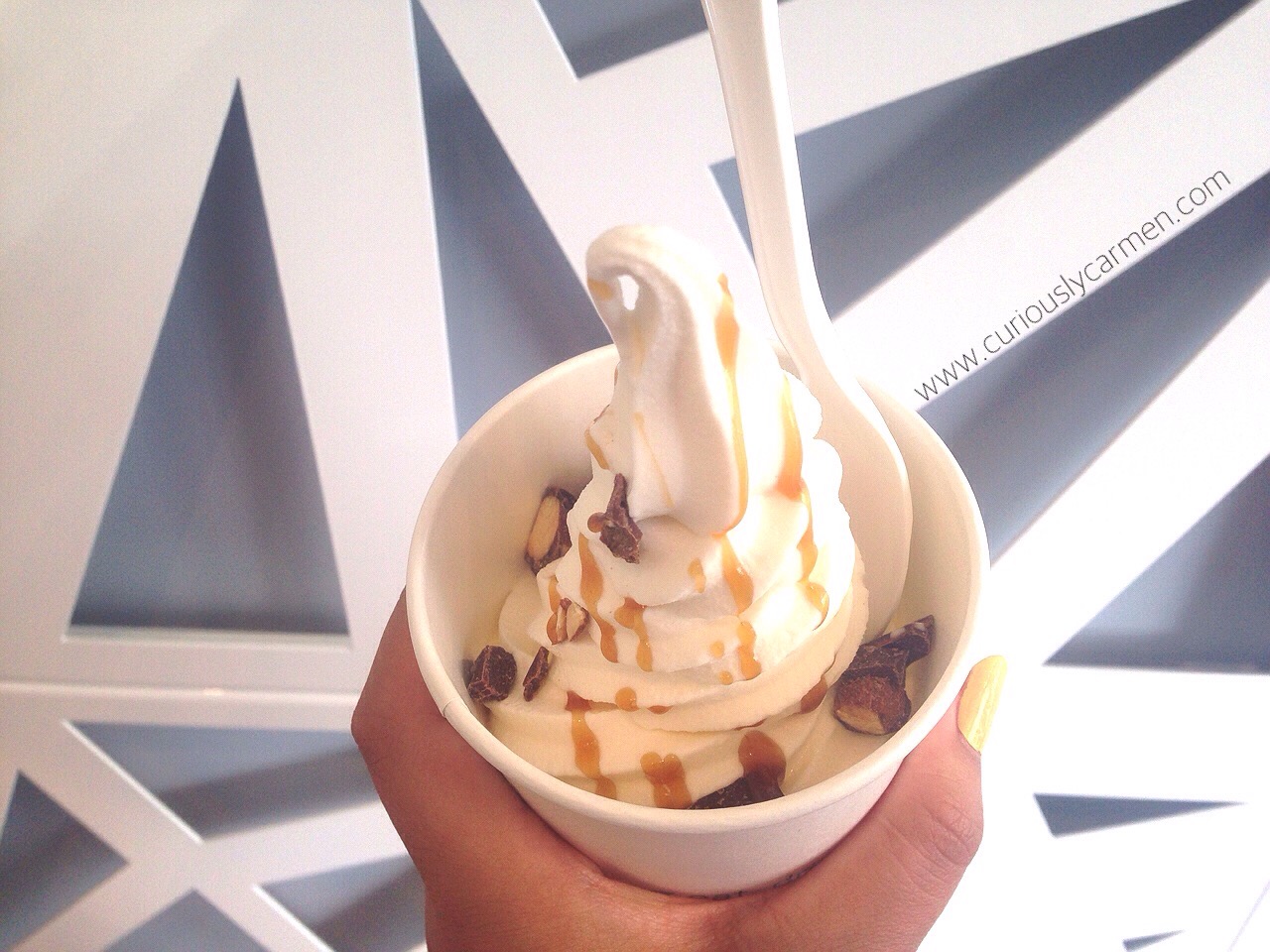 I ordered the original soft serve with milk chocolate almond bark and caramel drizzle, which was $3 with the soft opening special. Originally, this would cost $4.75 without the promotion.
The original soft serve was very creamy and smooth, but not too rich. It had the perfect amount of sweetness for me, and the caramel drizzle was a nice touch! There was a nice milky taste as well.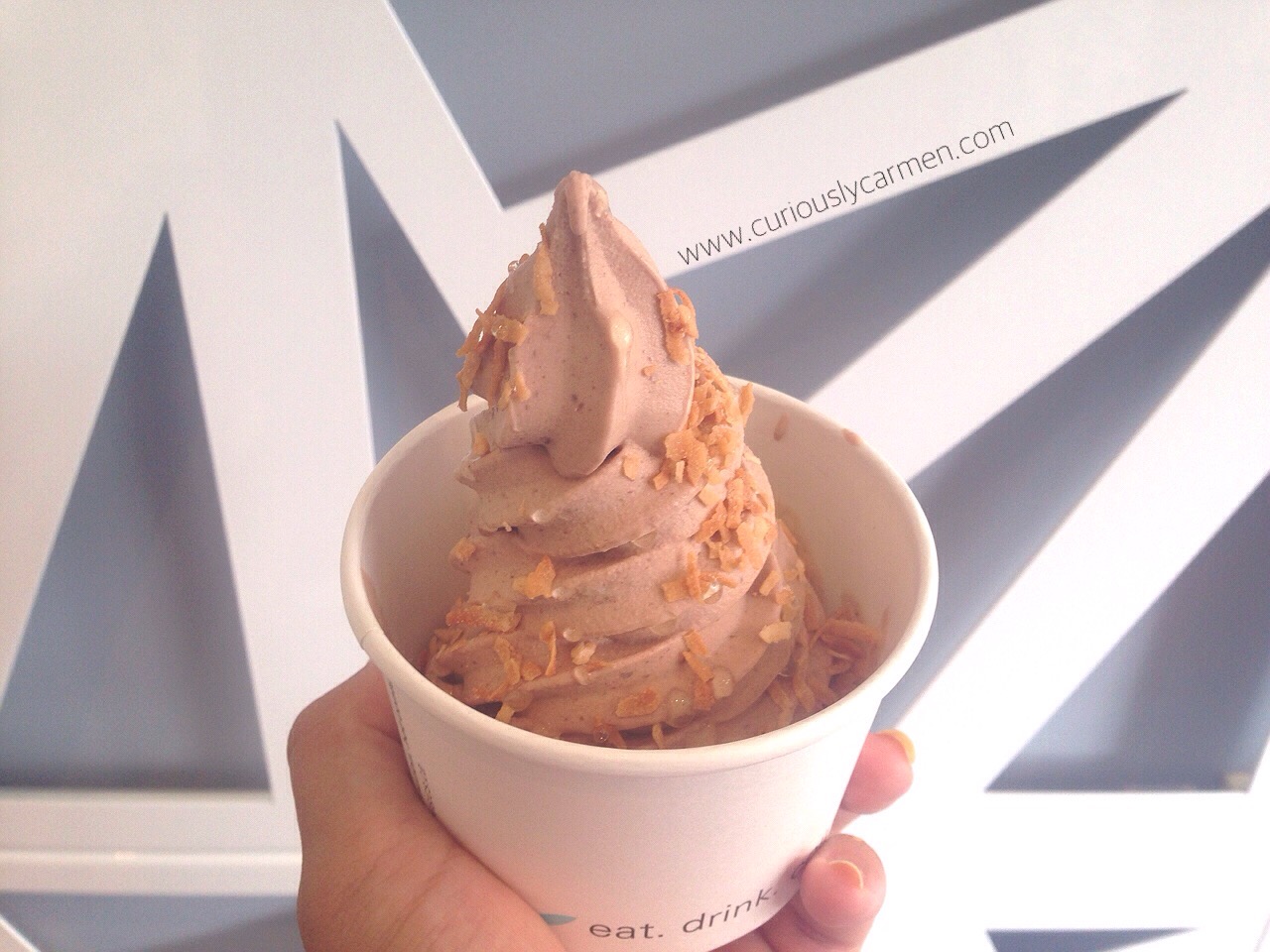 The boyfriend ordered the Belgian chocolate soft serve, with coconut flakes and honey drizzle. He really enjoyed his cup as well, being the crazy dairy lover he is. Seriously, I have not met anyone who loves milk and cheese more than him, LOL.
Again, the Belgian chocolate soft serve was very smooth and milky. There were also pieces of Belgian chocolate that are finely grated inside the ice cream, it looked like little brown dots!
We both enjoyed our soft serves a lot, and glad that we got a cheaper deal on them with the soft opening promotion. I would recommend checking this place out if you enjoy having soft serve.
Compared to Soft Peaks, which is also located in Gastown, UYU's soft serve is slightly sweeter but Soft Peaks gives out more toppings. Both places are excellent at making quality and organic soft serve!
Which flavour would you pick – original, Earl Grey, or Belgian Chocolate?
Thanks for reading!
-Carmen