I first tried Gong Cha by Happy Tree House BBQ on Kingsway Street a year ago, but forgot to take pictures for a review, boo!
Before our first Japanese lesson, I noticed that there was a Gong Cha nearby! Since then, we have been getting a drink for our lessons so this post contains a couple visits.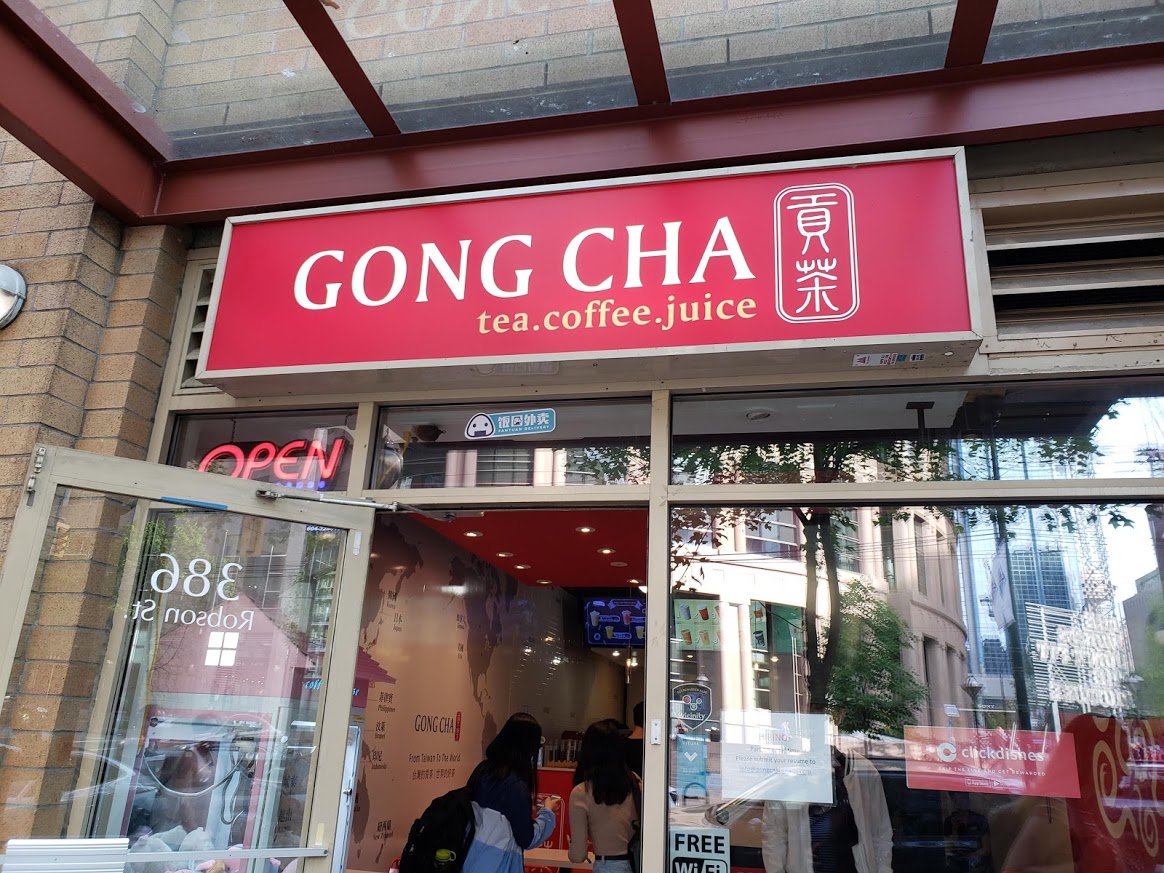 This Gong Cha is usually quite busy, which is not surprising considering the location. Unfortunately, it is also quite hot and stuffy in here. They would benefit from some A/C, especially now that summer is here!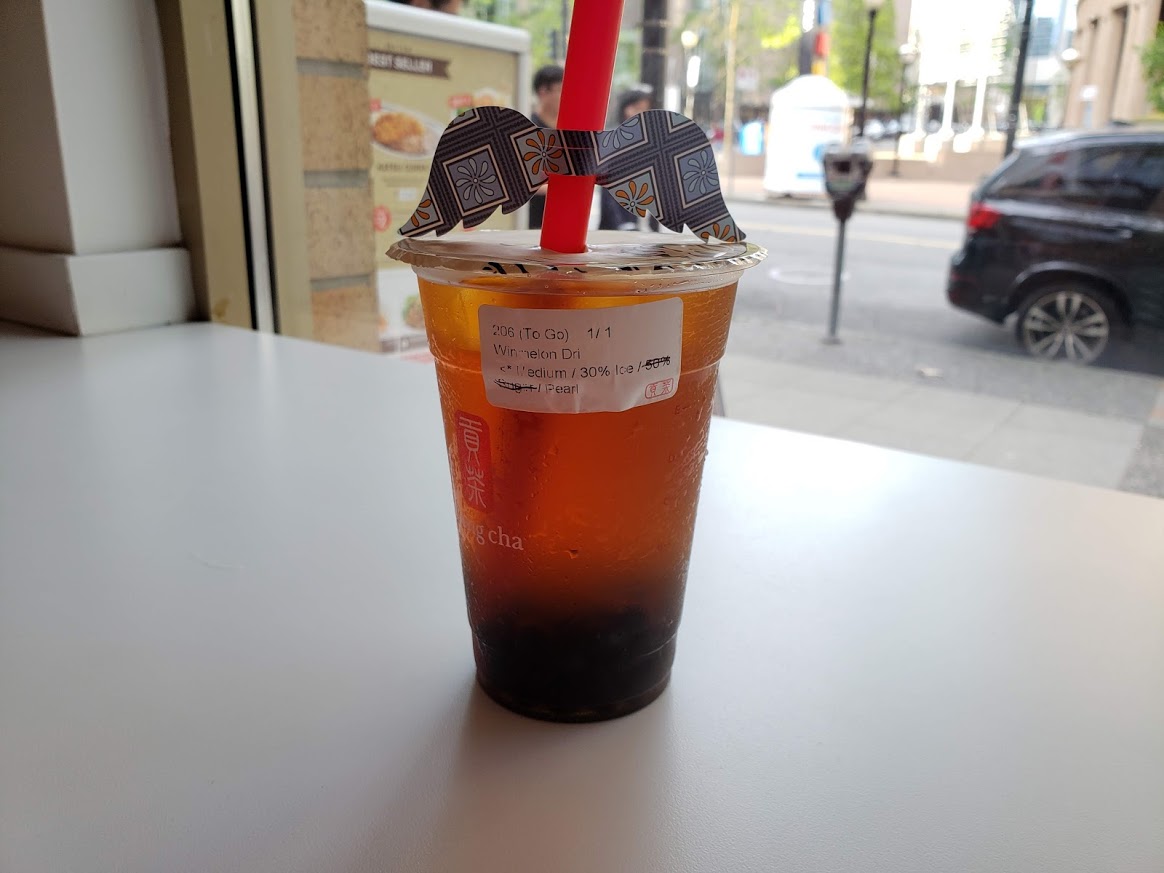 Wintermelon juice: I was disappointed to hear that the sweetness level is not adjustable here as well. Nonetheless, I did not find it super sweet. Even with the addition of pearls, the sweetness was at a good level for me.
The wintermelon juice was refreshing, light, and helped quench my thirst.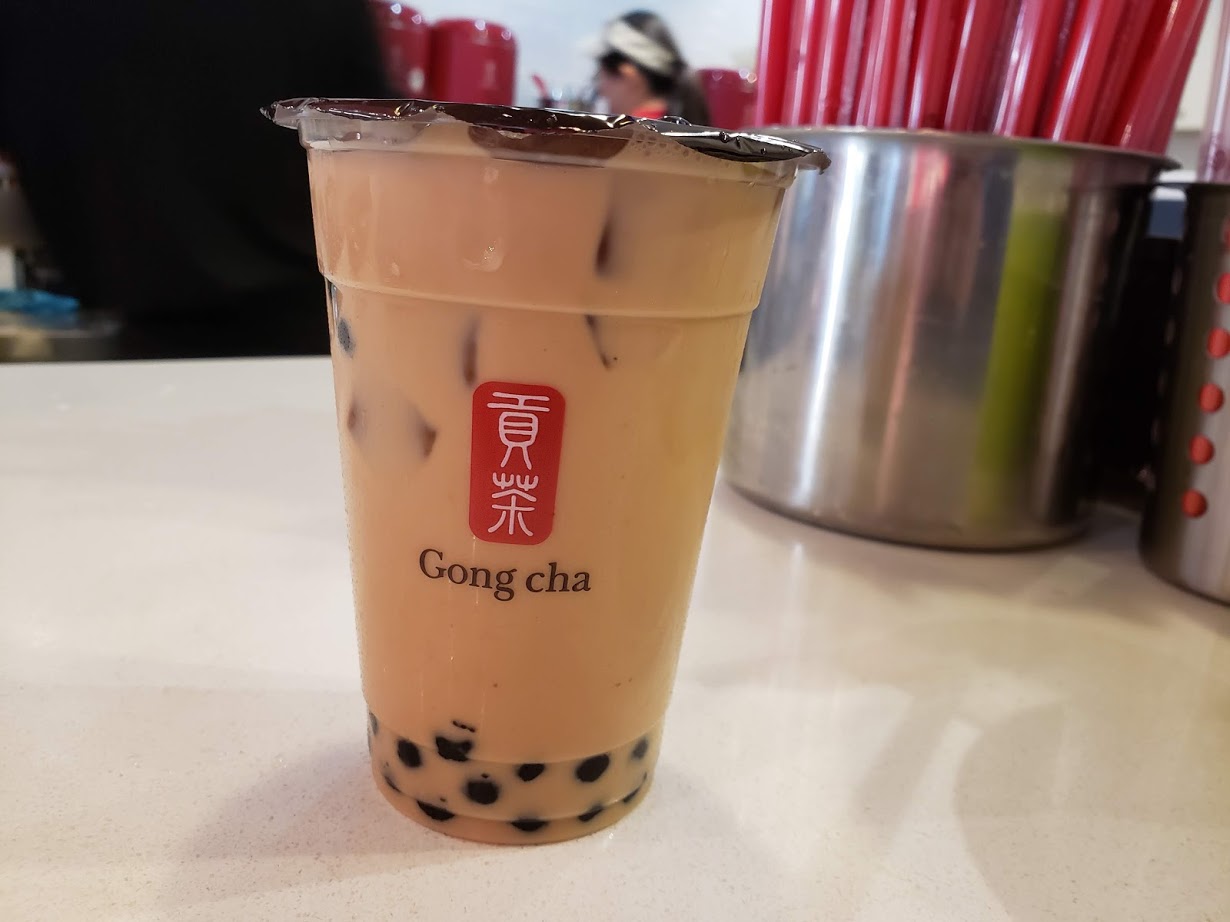 Milk tea with pearls: On our second week of lessons, the boyfriend went with the regular milk tea. He found it overwhelmingly sweet, to the point where it tasted just like syrup.
The tea was fragrant, but he would definitely get this half sweet next time!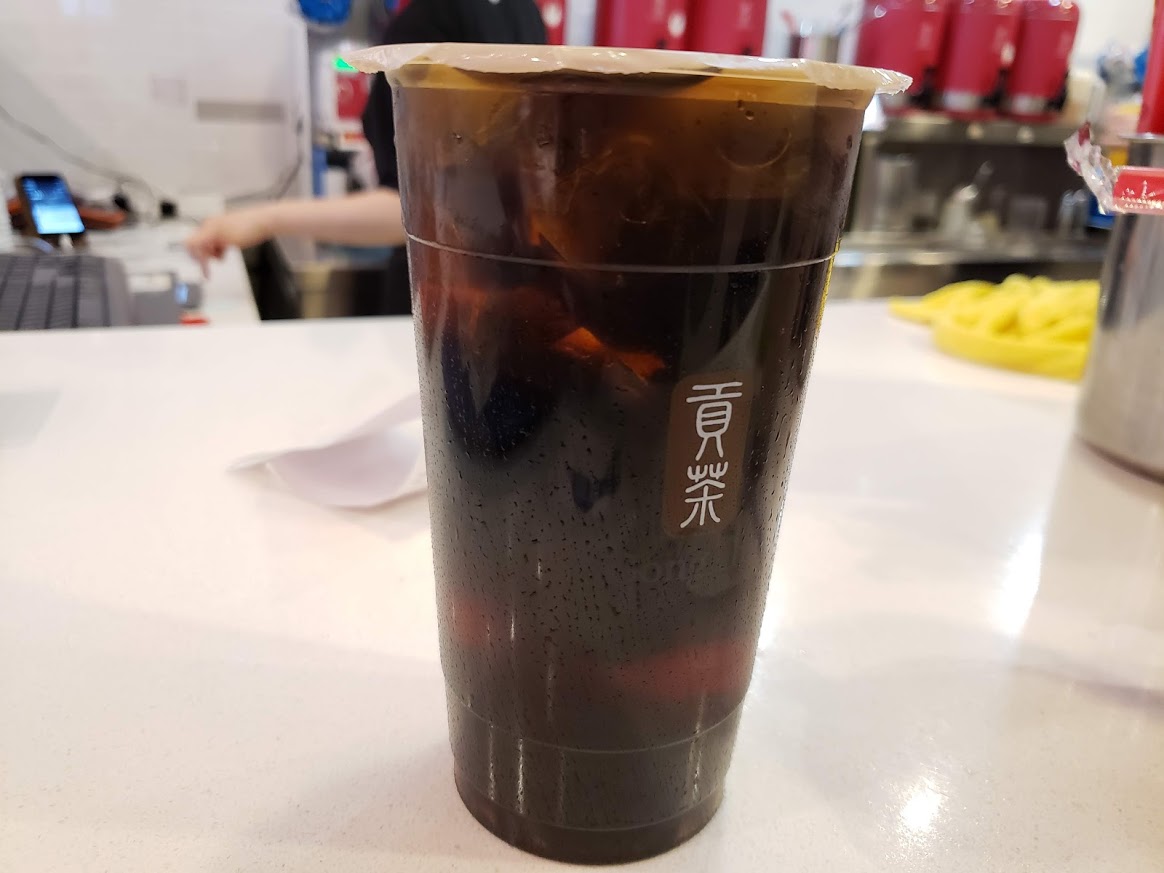 Wintermelon with pearls and grass jelly: I never order a combination of pearls and grass jelly, but I was feeling a bit hungry before our lesson so I added the grass jelly to curb my hunger LOL!
I was quite shocked at how generous they were with the grass jelly! My drink almost looks black with how much grass jelly there was! The grass jelly was sweet and enjoyable.
Coupled with the pearls, it was a nice textural mix. I would get this combination again if I was feeling hungry! It's a tiny snack and drink in one, muahaha.
This location is convenient for us to grab a drink before Japanese lessons, so we will probably be back!