I am excited to share a new and affordable brand with you! Being by Sanctuary is a new brand that launched last summer in the UK, and now is in Canada exclusively at Shoppers Drug Mart. I attended the press event, where we got to learn about their products and smell their four unique fragrances.
Being by Sanctuary is also sister companies with St. Tropez, the company known for their tanning products!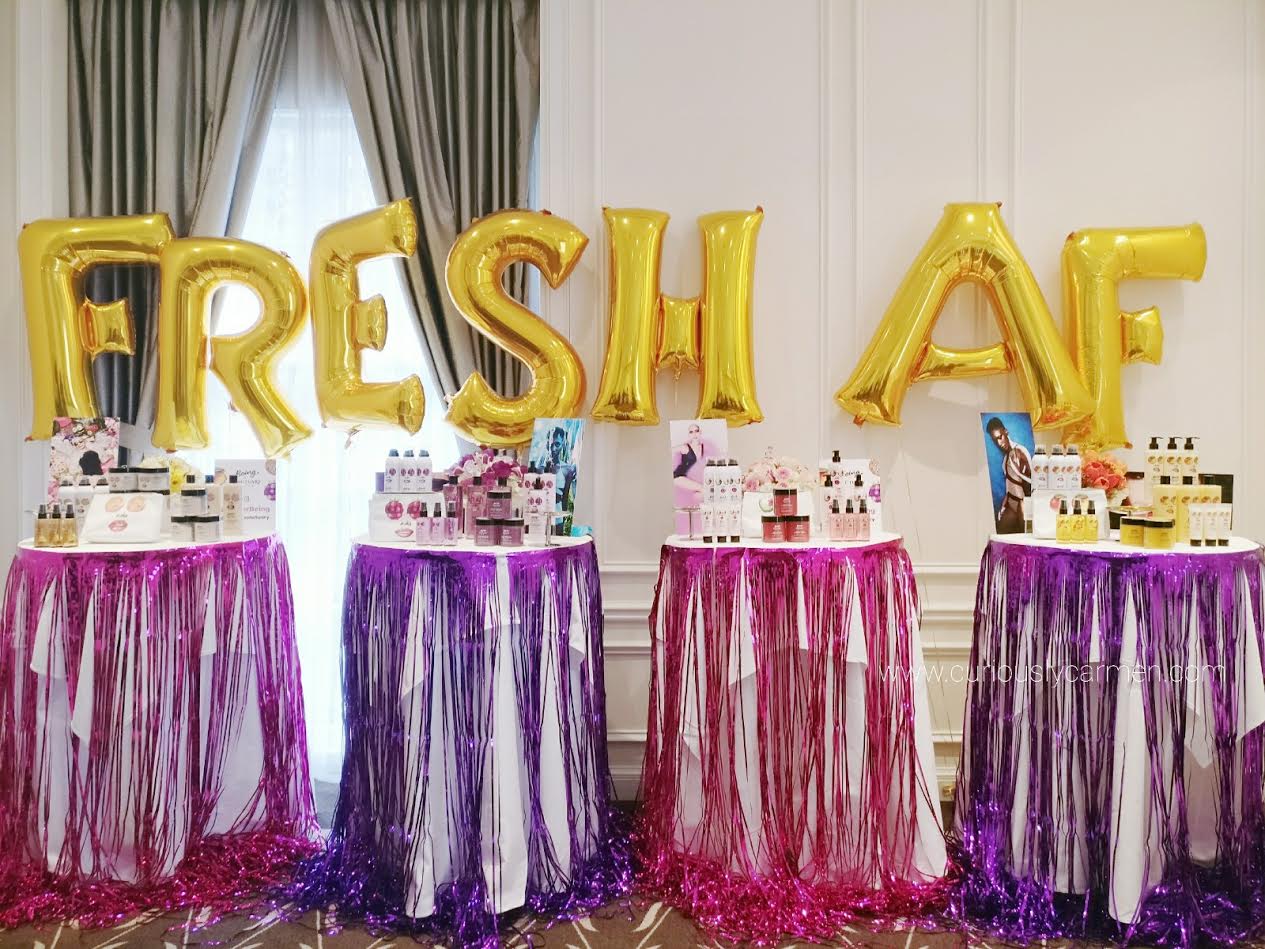 I would describe Beauty by Sanctuary as an edgy, fun and young brand with its target consumers being Generation Z. After interviewing many Generation Z-ers (I just made that word up LOL), they came up with a line that would match their needs and desires. These desires are to have a low and affordable price, but also to be well aware of 1) all the ingredients inside the products and 2) morally conscious – no animal testing.
They also found out that Generation Z would prefer to have a variety of different fun scents, rather than to splurge on a single expensive fragrance like some past generations.
I will now introduce the four scents! There are a variety of different products with each scent.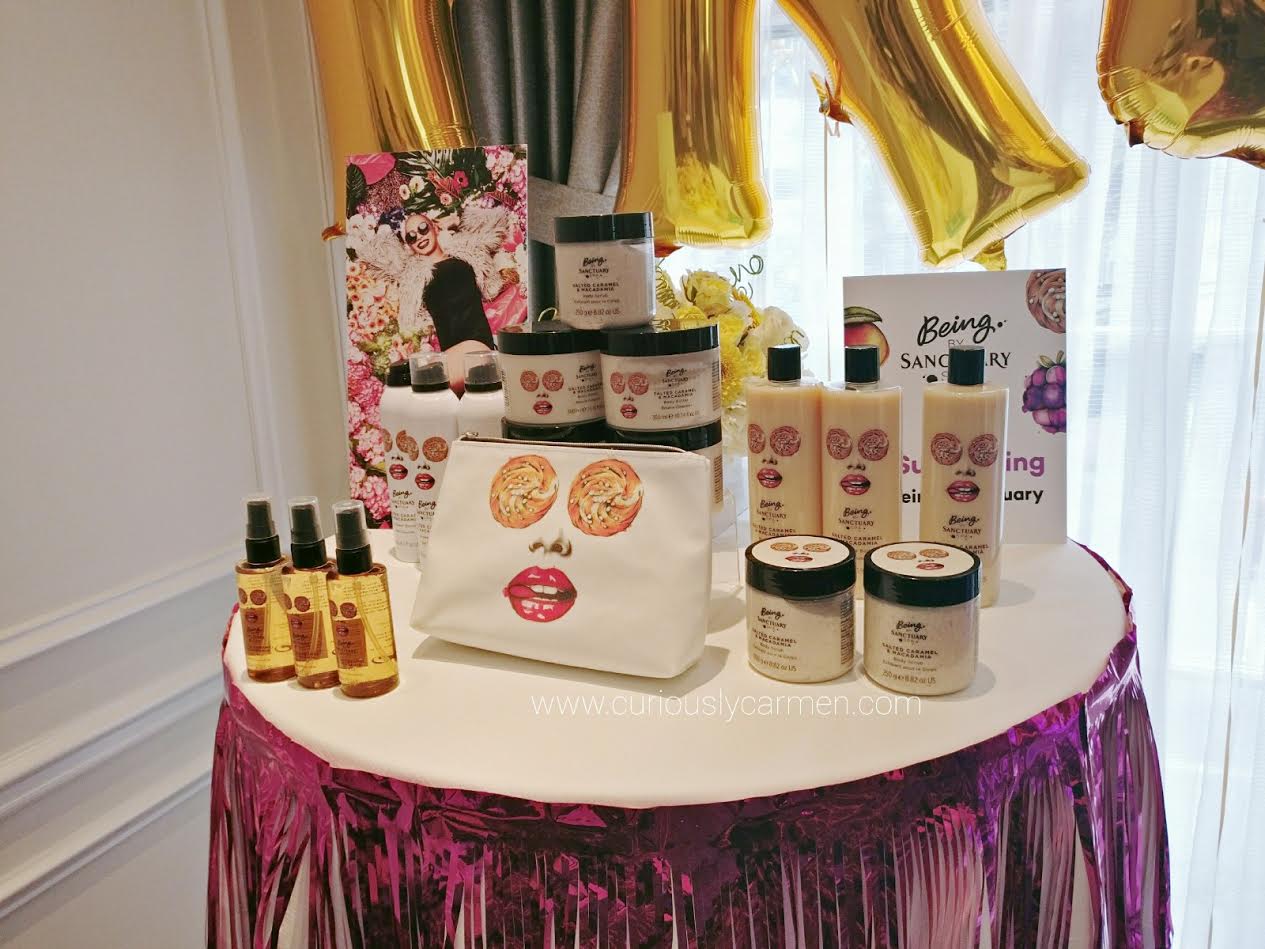 Salted caramel and macadamia burst: This one smelled very rich and desserty. It reminded me of the delicious salted caramel ice cream from Earnest.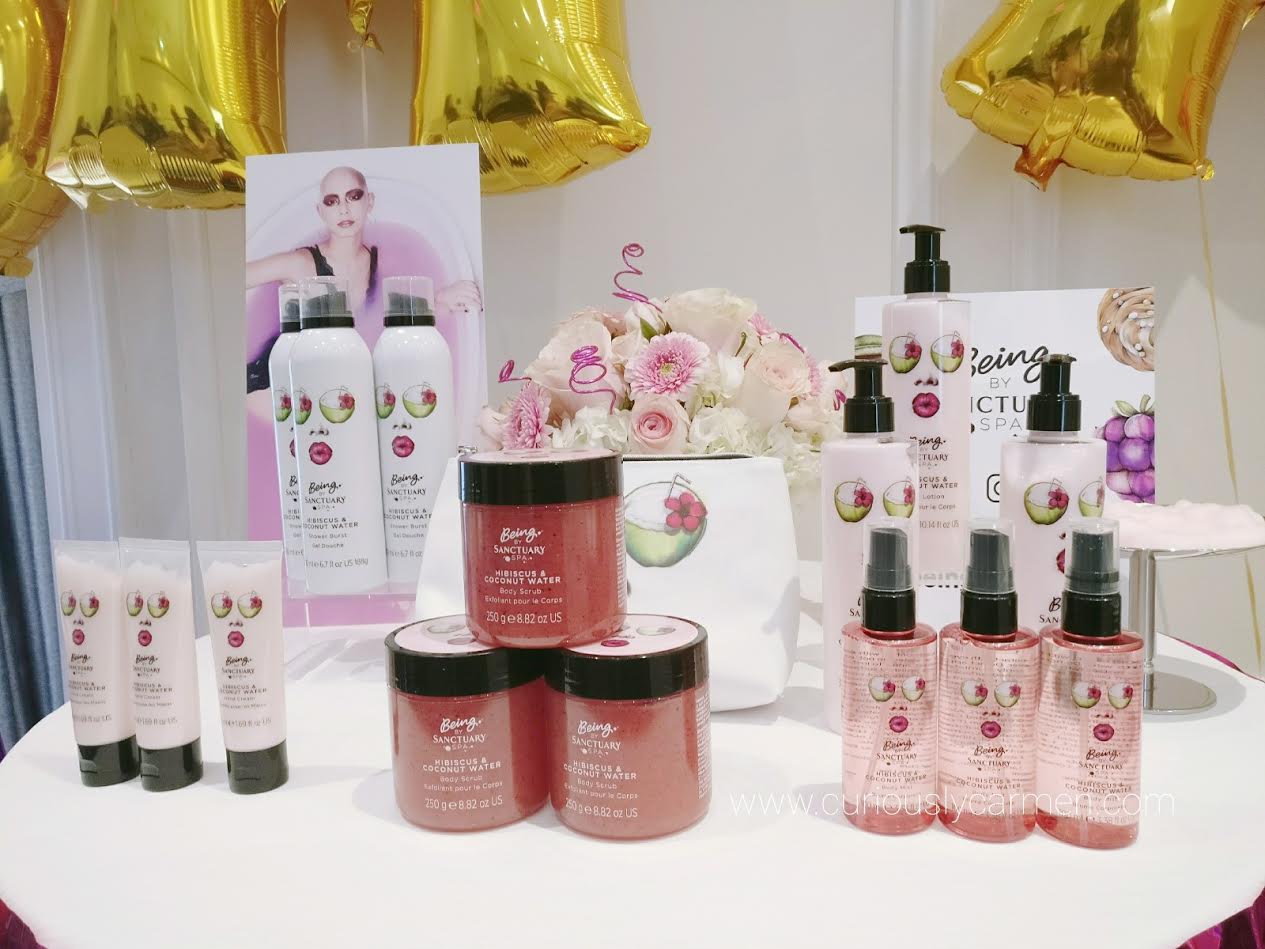 Hibiscus and coconut water: This one was very fruity and berry-like, with a hint of coconut. It smelled very happy and upbeat. Yes, scents can induce feelings and actions.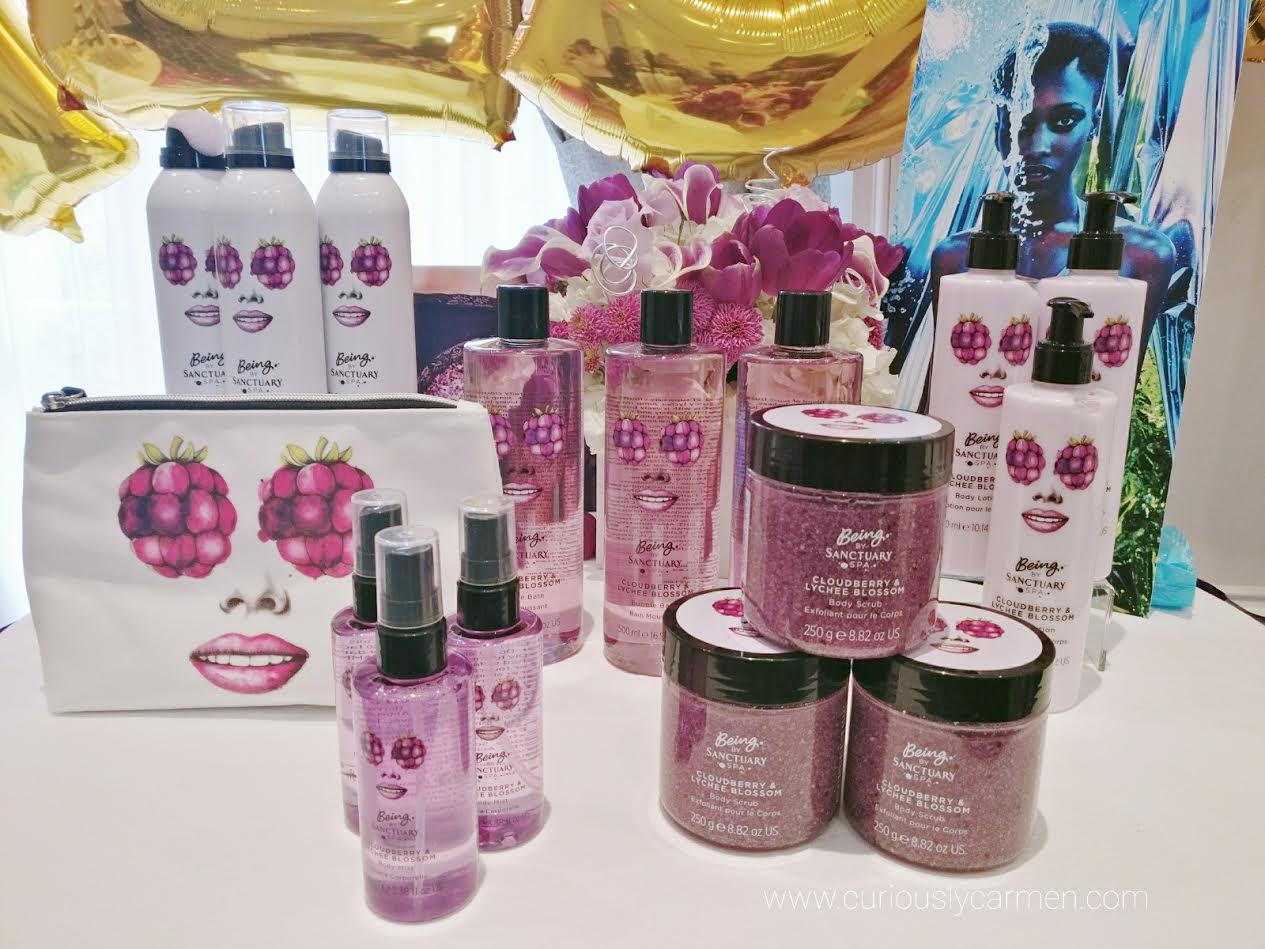 Cloudberry and lychee: This scent reminded me of an Asian chewy candy that I would eat. Not hi-chew, but it comes in tubes similar to the Gummy Choco tues. If you know, please tell me because it's bothering me a bit that I can't remember it LOL!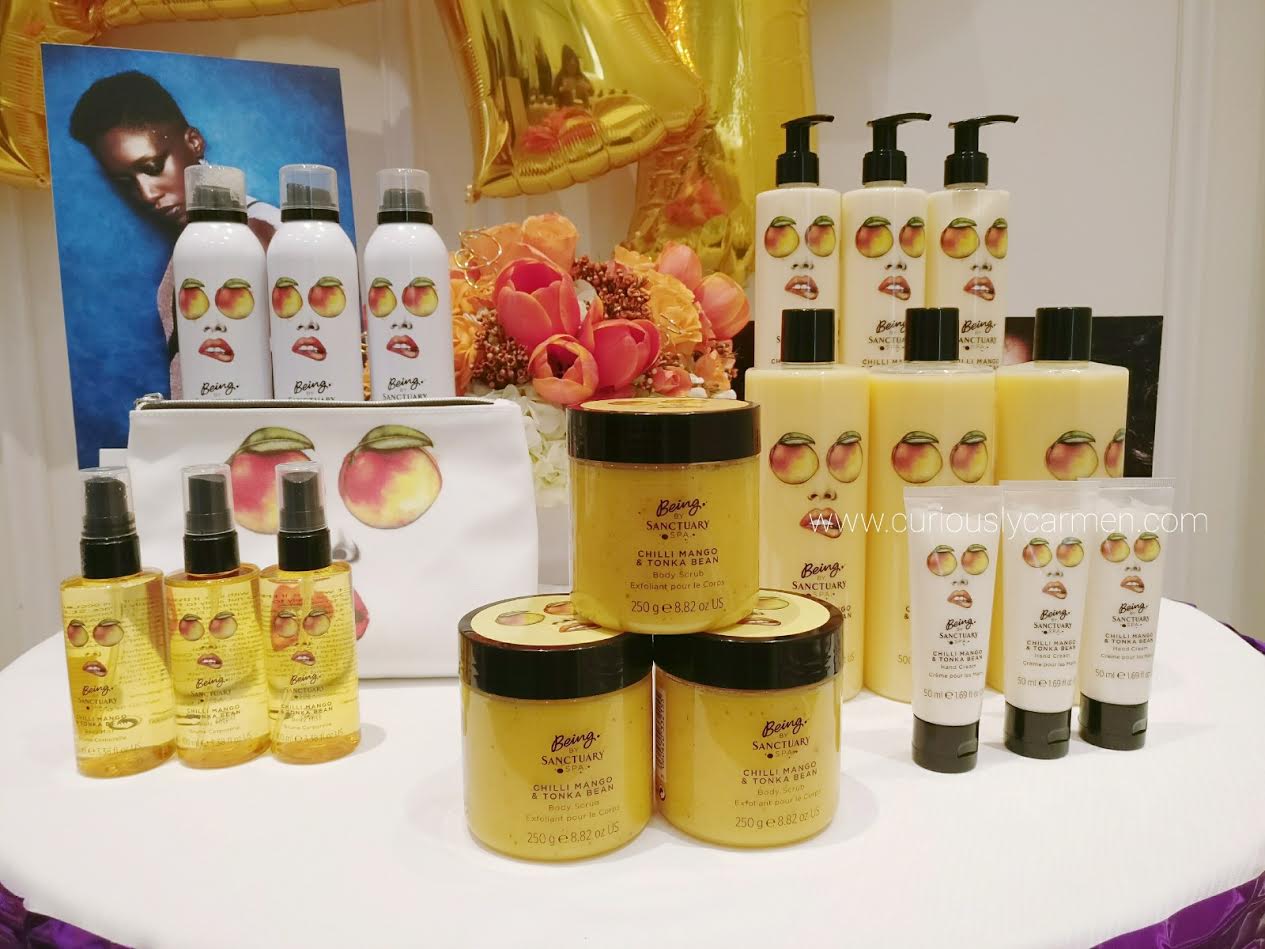 Chili mango and tonka bean:  The last scent we were introduced to! It had a bit of a fruity scent with a spicy kick to it.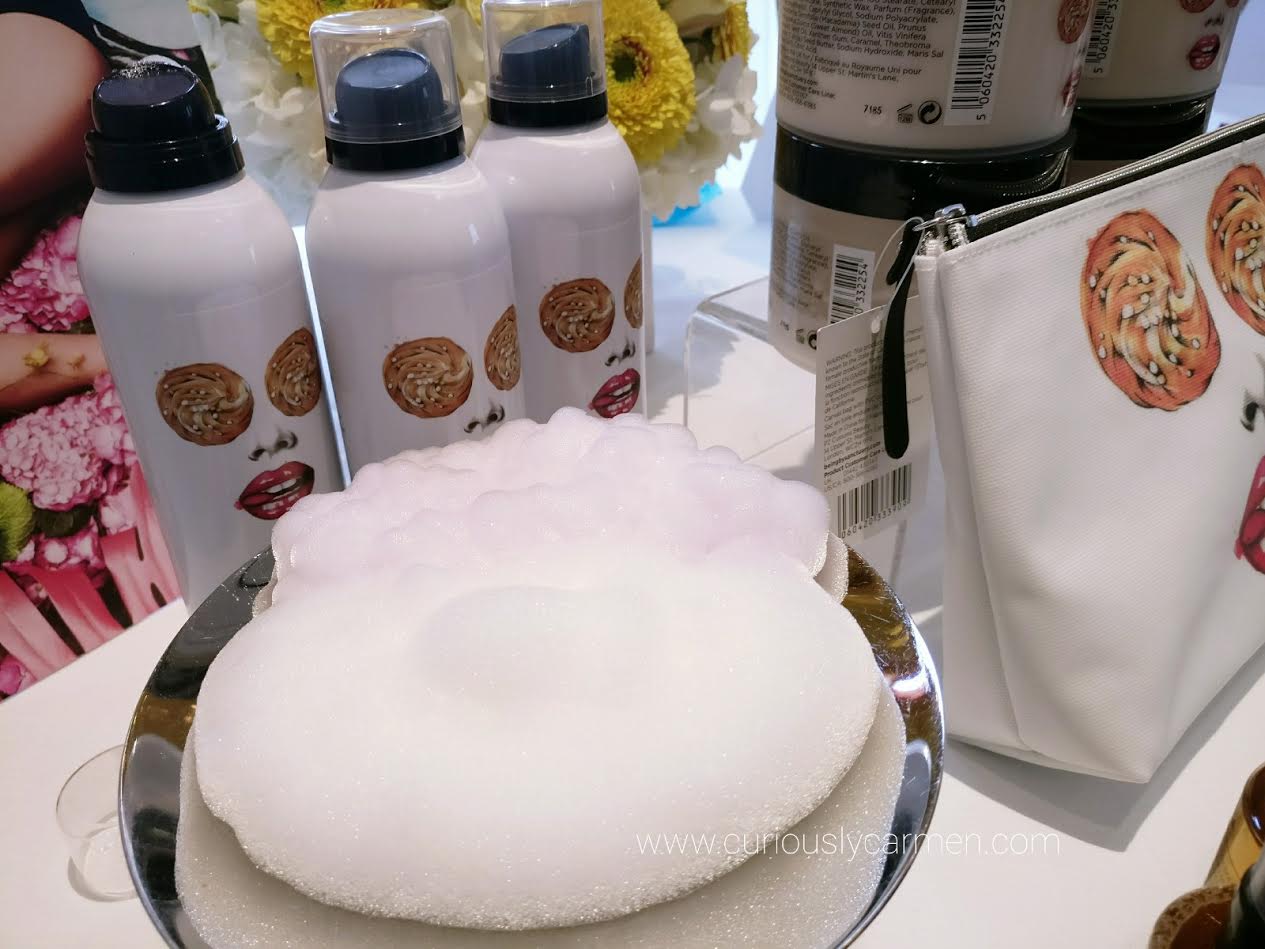 Shower burst: This product was pretty cool and I haven't seen it before! So you spray it onto your skin and then it quickly foams up while cleaning your skin.
Each of the scents mentioned above have all of these products: shower burst, bubble bath, body scrub, and body mist. For now, these are the only scents and products they have but I can definitely see more products being rolled out in the future (this is a new brand after all!)
Stay tuned for more detailed product reviews! This post is just an intro to the brand 🙂