A couple of weeks ago, I attended the Estee Lauder Spring 2018 preview! It's an event I always look forward to attending because of the innovative products they come out with.
I meant to write this post last week, but I fell terribly ill with the flu and was sick in bed!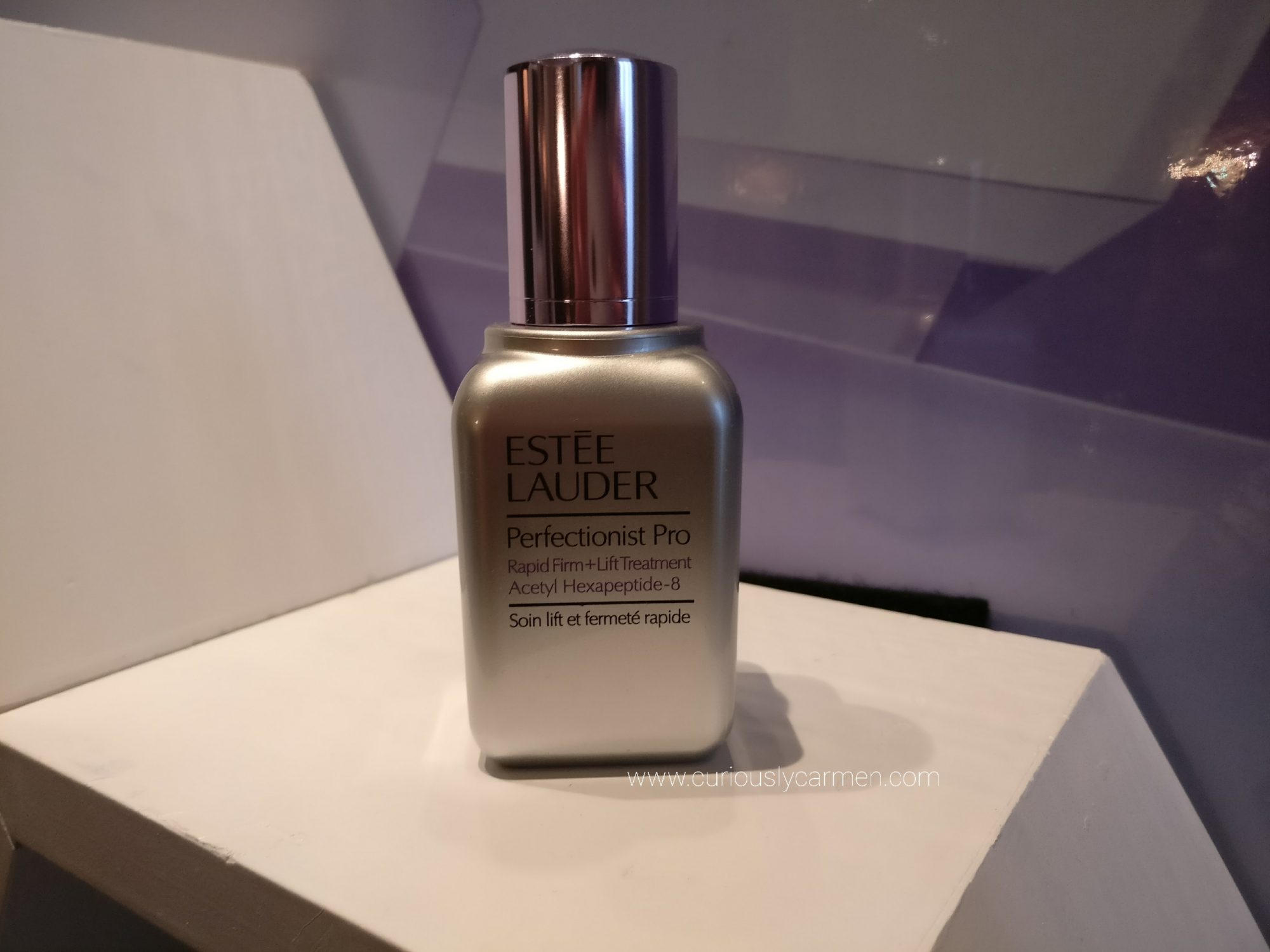 One of the main focuses of the Spring preview is the launch of the Perfectionist Pro cream. It is a rapid firm & lift treatment which is supposed to show instant results. I have been using it for the past two weeks and I do agree that it is quite instant. I like that it has a pearly sheen to it and makes my face feel plump and hydrated right away!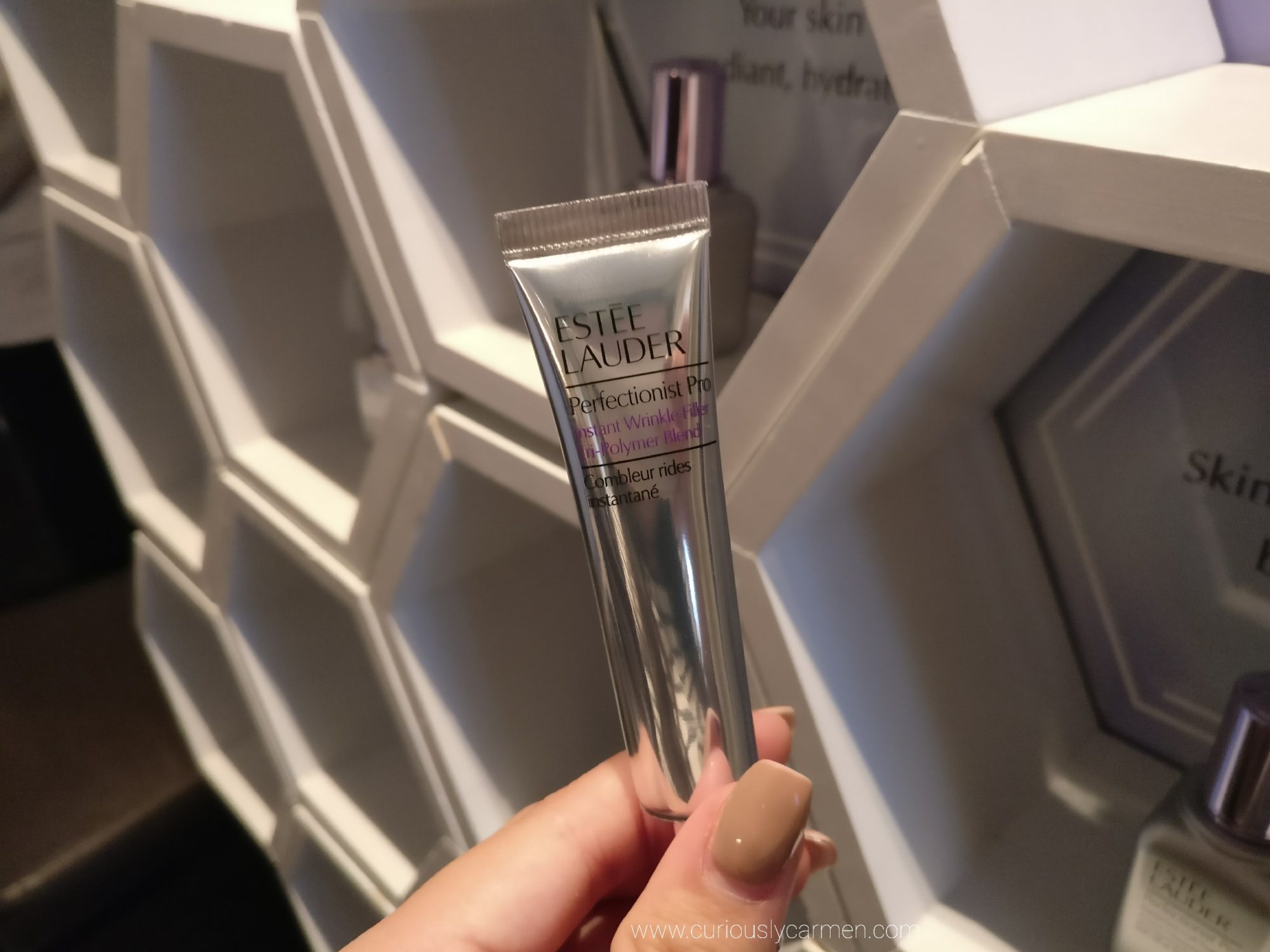 The other main focus is the Instant Wrinkle Filler. Although I'm not at the stage of my life yet where I have to fill in wrinkles, this can be used as a preventative measure. At the event, I found out that these days, us young people are more willing to splurge on high quality skincare products to prevent aging rather than on makeup. These days, we prefer to prevent wrinkles rather than treat.
As well, the Instant Wrinkle Filler can be used as a primer. Compared to the Perfectionist Pro cream above, the Wrinkle Filler was really thick but absorbed quickly and felt light weight.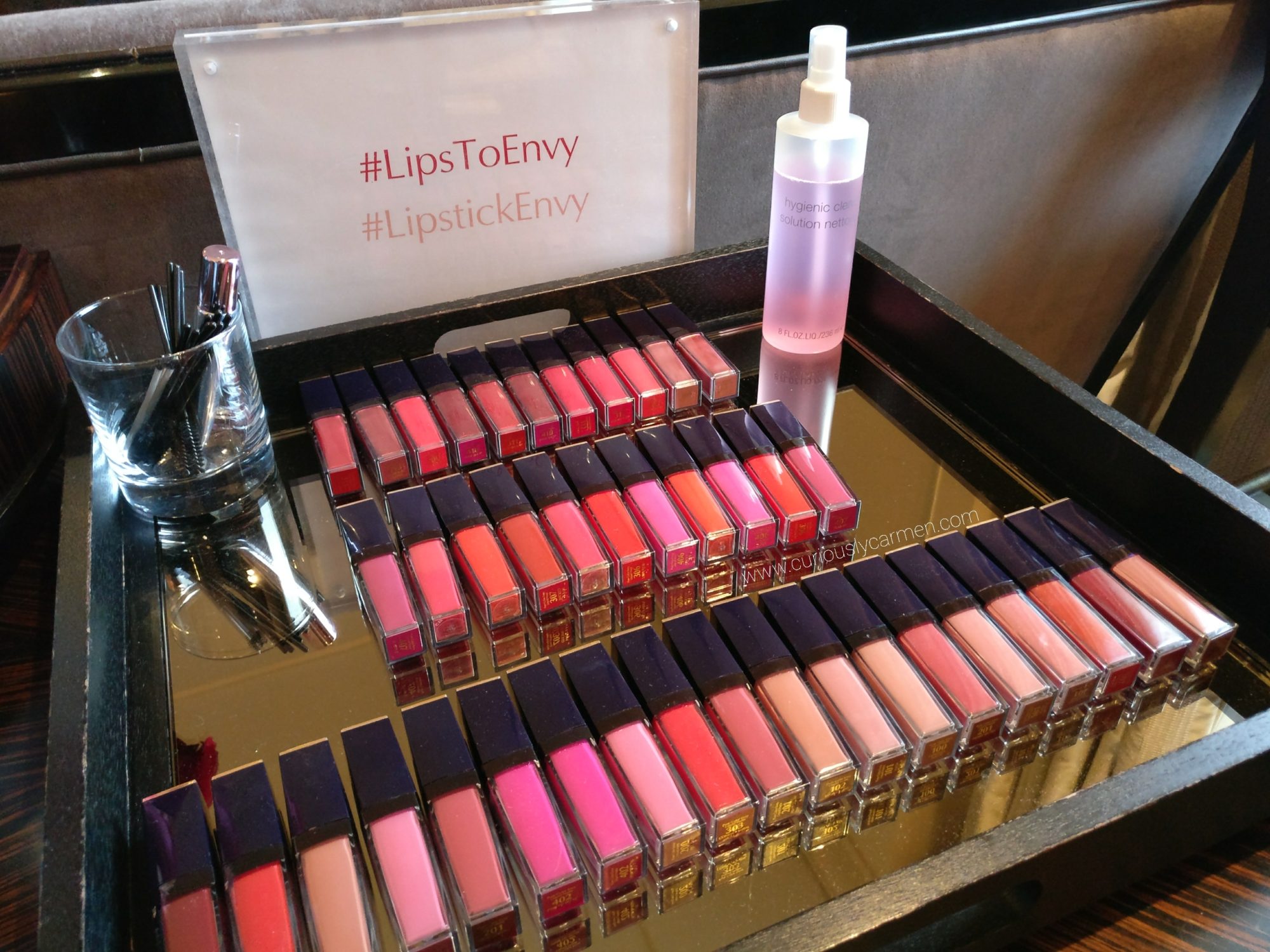 It's not an Estee Lauder preview without many different shades of lipsticks! Pictured above are the matte, vinyl, and glossy lipsticks. I brought home one of the vinyl lipsticks which I have been wearing almost everyday since! Expect a full review on that.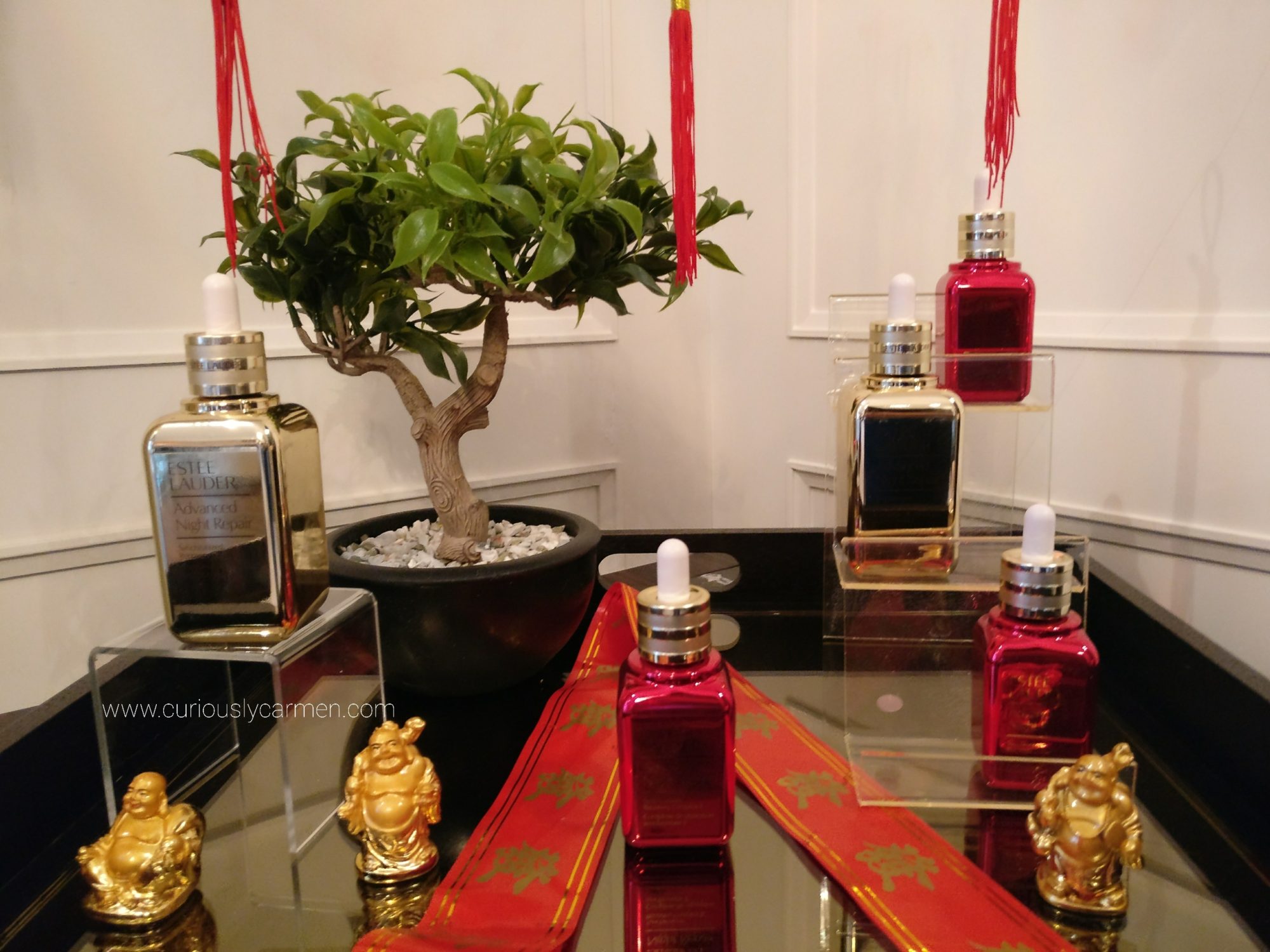 Today is Chinese New year, which is fitting for the post! Estee Lauder released some limited edition bottles of their classic Advanced Night Repair. Red and gold signify happiness and wealth in the Chinese culture, and they do have a large Asian market.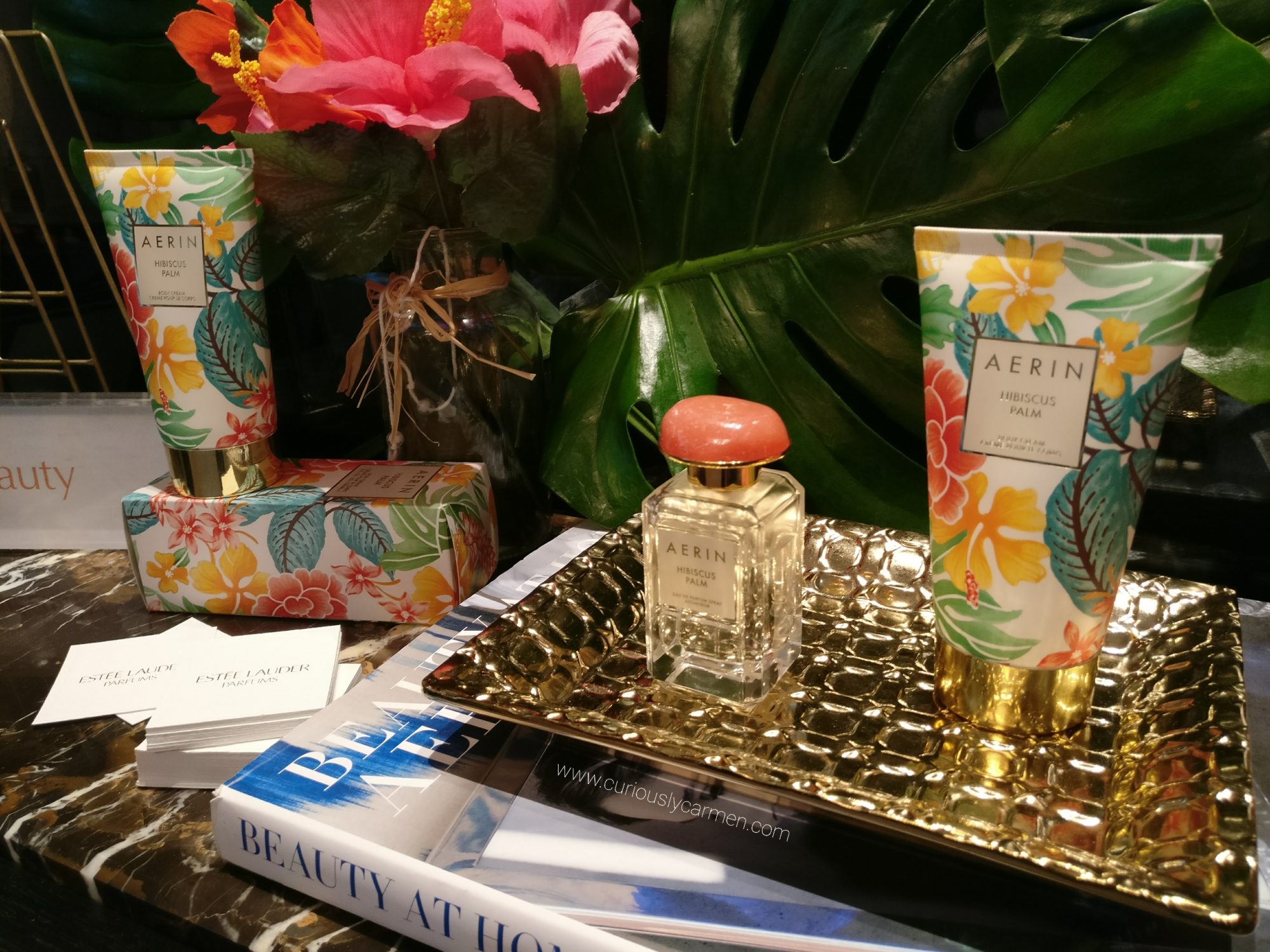 There hasn't been an AERIN fragrance launch that I didn't enjoy. This was no different. The scent is titled 'Hibiscus Palm'.
Stay tuned for a review on the Perfectionist Pro cream and also the vinyl lipstick! And Happy Chinese New year 🙂