Instagram and Youtube have been blowing up with rave reviews on ColourPop. After seeing SO many of the trusted beauty accounts I follow praising ColourPop, I decided on finally placing my own order! ColourPop is an online makeup store, most famously known for their intensely pigmented lip products (Lippiestix and ultra matte lip), as well as their super shock eyeshadows.
As you can see from my Instagram, I bought three Lippiestix and three super shock eyeshadows. To qualify for free shipping, you need to spend over $40 USD and seeing that I HATE paying for shipping, I decided to get a few more products as I've heard such great things about them anyway.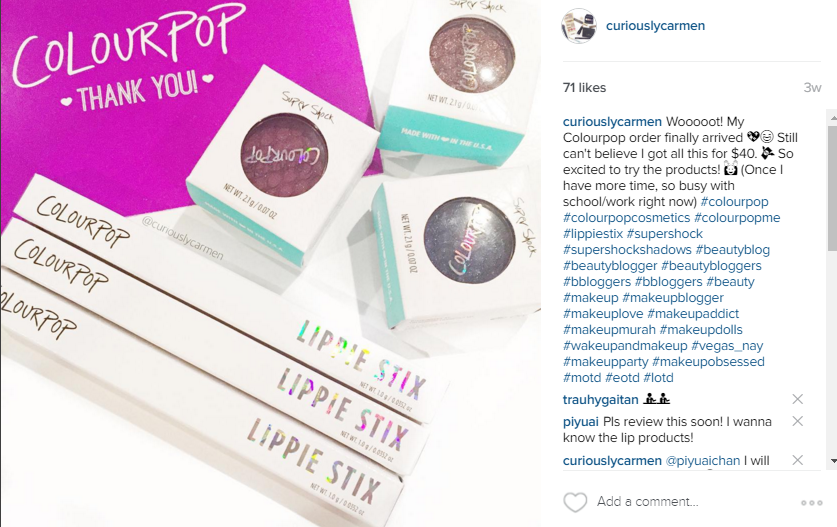 Shipping
The processing took five days – I placed my order on a Sunday and it shipped out on Friday. The products arrived to the parcel center on Tuesday, so overall, it was a bit over a week.
Since I am a Canadian based beauty blog, I should mention that shipping to Canada will probably take a bit longer. Luckily, I live about 45 minutes from the USA border so I had my package shipped to a US parcel service, which entitled free US shipping. Otherwise, shipping would have costed almost an additional $20 Canadian to my house (shipping rates differ depending on exchange rate, etc).
Yes, I know you might be thinking it's not worth it to drive down to the states. If you think it's not worth it and you rather pay for Canadian shipping & convenience – by all means, you are welcome to. For myself personally, after thinking about the pros and cons and calculating the gas cost, it was still cheaper to drive to the border. As well, I was able to go on a weekday early afternoon so there was no border wait at all. I was in and out of the states in literally 5 minutes, LOL.
For future orders, I might get it shipped to US again if I have time to go. But if not, I'll just have to suck it up and pay the expensive shipping >.<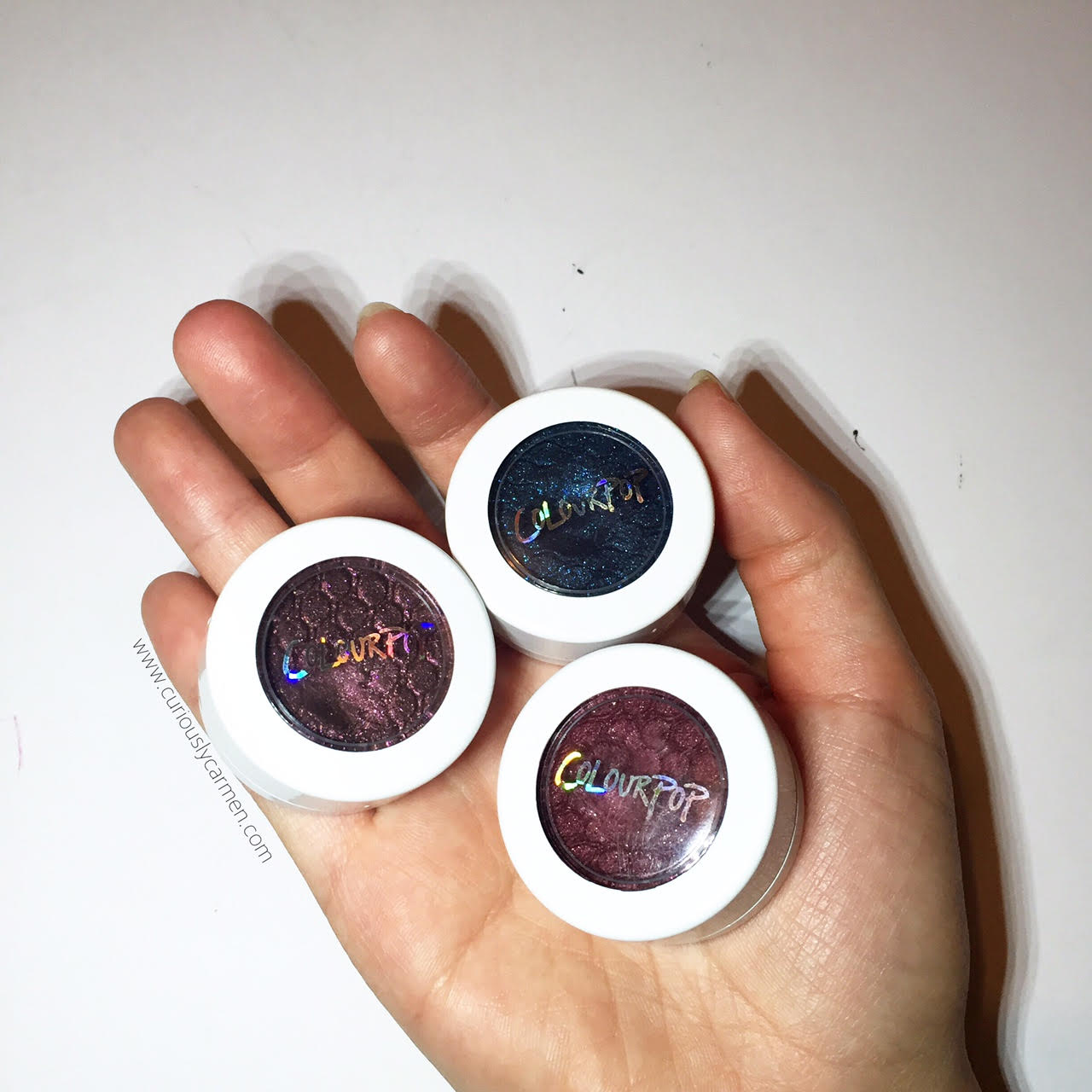 Here are the three shades I ordered! For the super shock eyeshadows, ColourPop has six types of finish – satin, matte, metallic, ultra-metallic, pearlized, and pressed pigment.
The dark blue metallic shade is rex. The one beside it is porter, a warm purply/burgundy with gold glitter. Finally, the one on the bottom is stereo, a reddish/burgundy with copper metallic glitter sprinkled on top.
All three shades I ordered were the metallic finish. Upon first touch of the three eyeshadows, I found them to be very bouncy and light. I also find them to be slightly damp too, but the product goes on dry. I really like the formula of the metallic finish super shock eyeshadows and thought they were very unique. I also had no trouble with fallout, which is a major WIN in my books!
Needless to say, I was VERY impressed with the pigmentation and application of all three eyeshadows. I was in love at first application, and couldn't believe that they were only $5 USD each! What a crazy steal!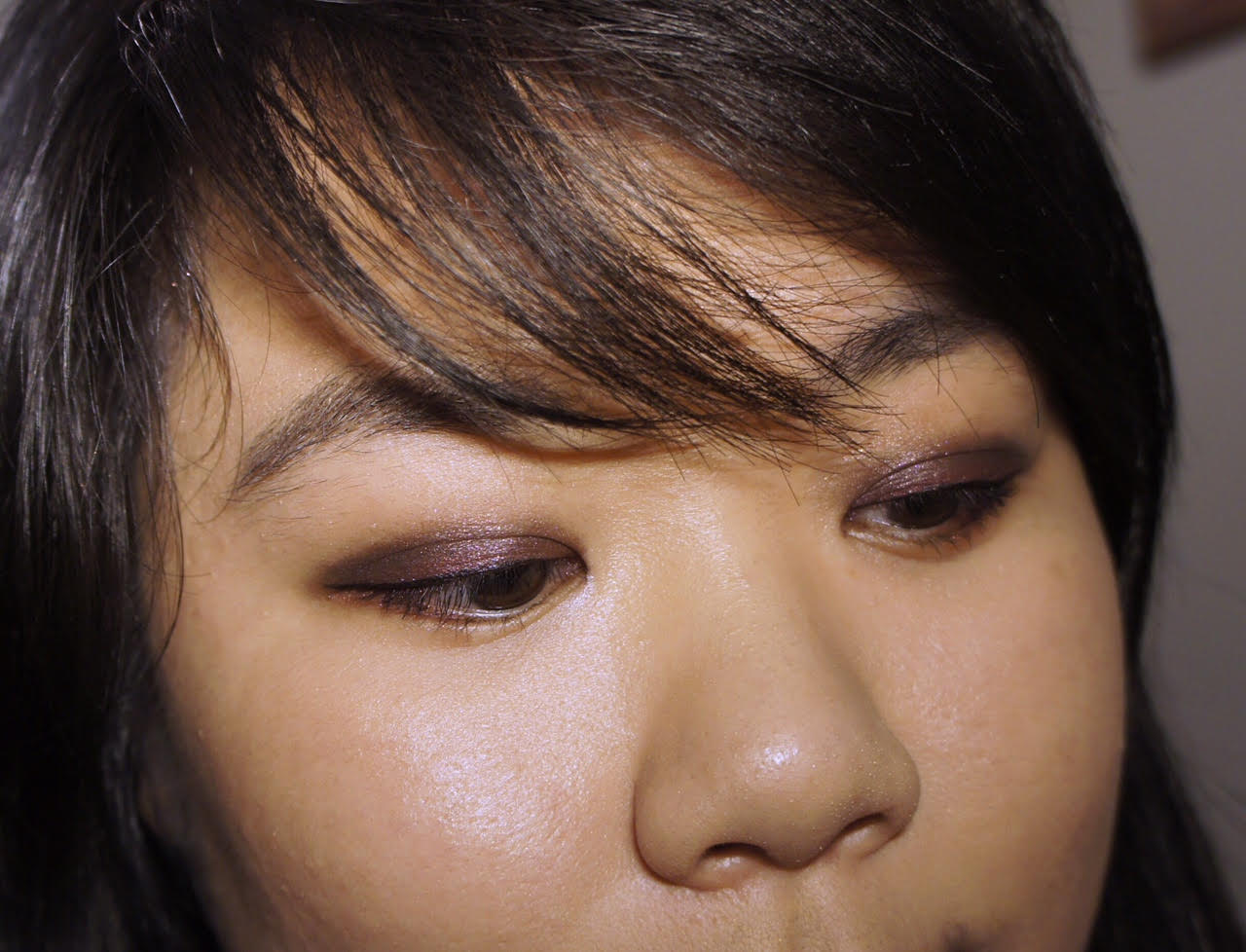 Here is one of the looks I created using the eyeshadows. Look how pigmented it looks, and I didn't even use that much of the product!
For this look, I am wearing stereo all over my eyelid, and used porter just above my upper lashline to give it a pop of colour.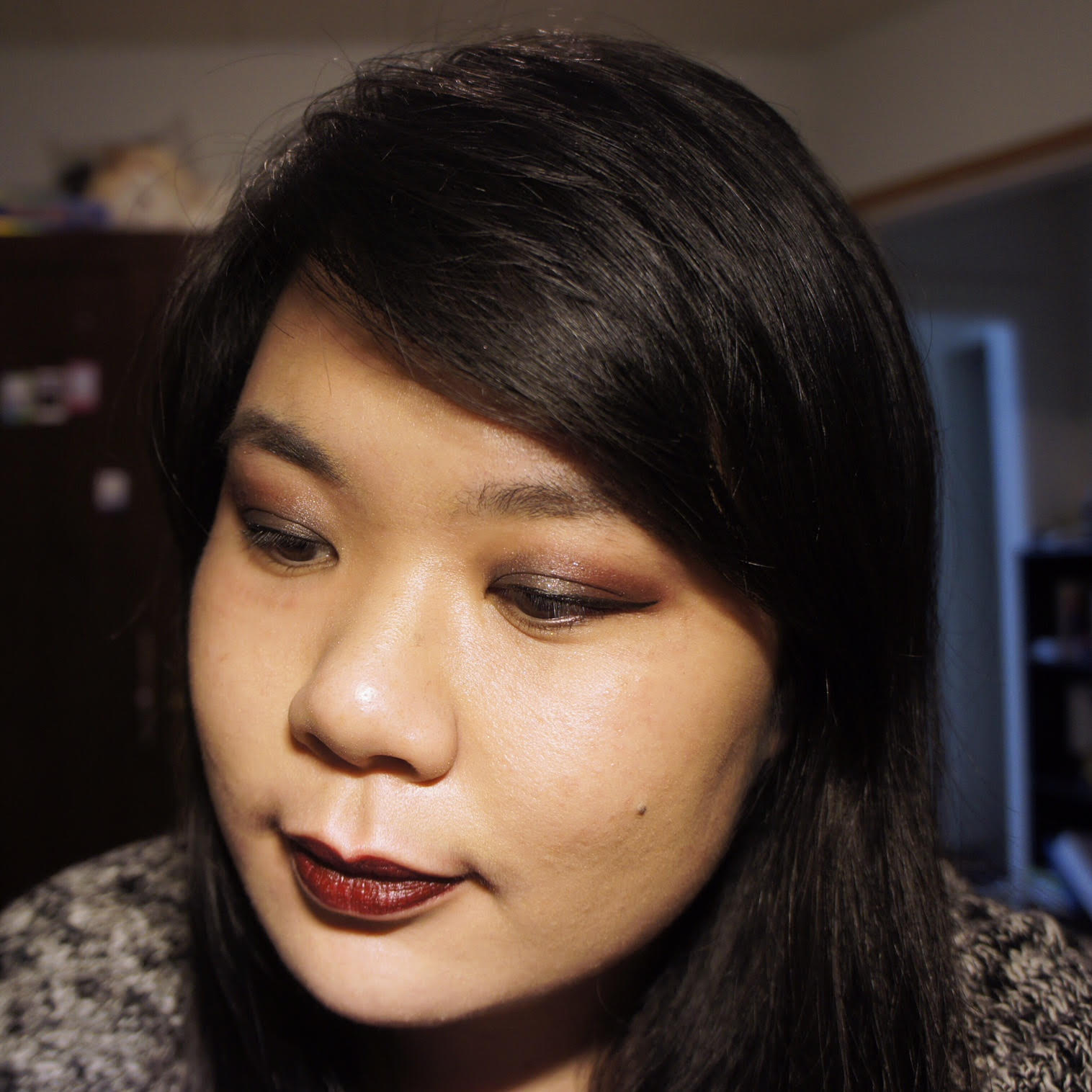 Here is another look I created using all three super shock eyeshadows. I am also wearing ColourPop's Lippiestix in the shade dalia. I plan on doing a separate review for the Lippiestix!
Overall, I definitely recommend the ColourPop super shock eyeshadow and I wish I ordered more. They are amazingly pigmented, and the fact that they are so affordable makes it even better. Intense pigmentation, no fallout, long wear, and for $5 USD. I'm so glad I finally tried ColourPop because their products are just amazing!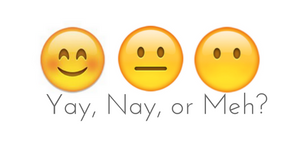 Yay!
Thanks for reading,
Carmen