In collaboration with the Canadian Beauty Bloggers Network and THEFACESHOP, I've created a simple holiday makeup look using their products. I can't believe that it is already almost Christmas. I am so excited!
This was the first time that I've tried THEFACESHOP makeup products, I usually stick with their skincare products. With the five products that I used to create this look, I found the products to be really worth the price and will be taking a closer look at their makeup products next time I stop by a store. They are a great alternative to your everyday drugstore products.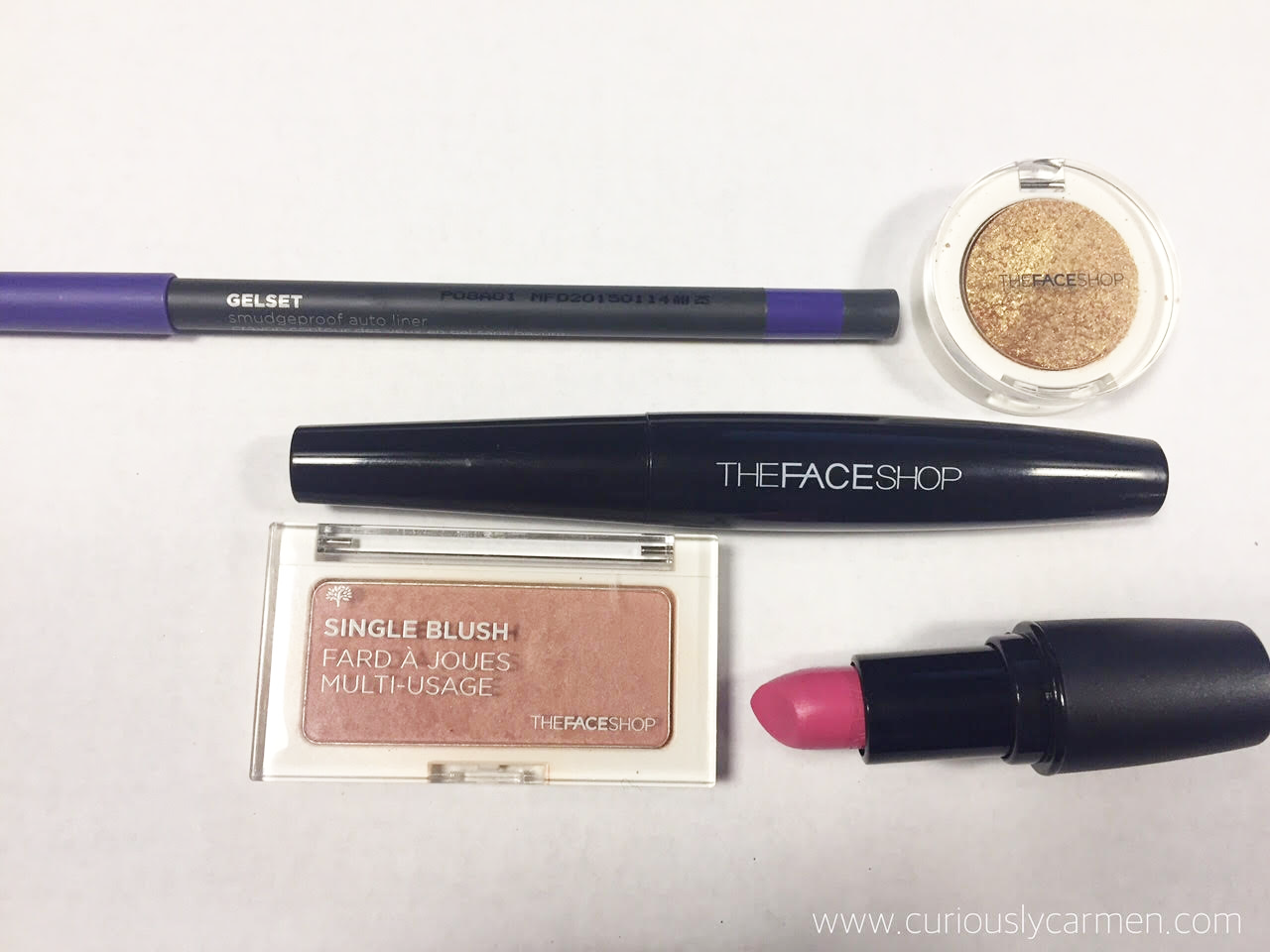 Products:
Gelset smudgeproof auto liner in 04 – purple
Single shadow pot in glitter (GL01)
Freshian volumizing mascara in 01- curling
Single blush in br01
Face it lipstick in creamy matte (pk101)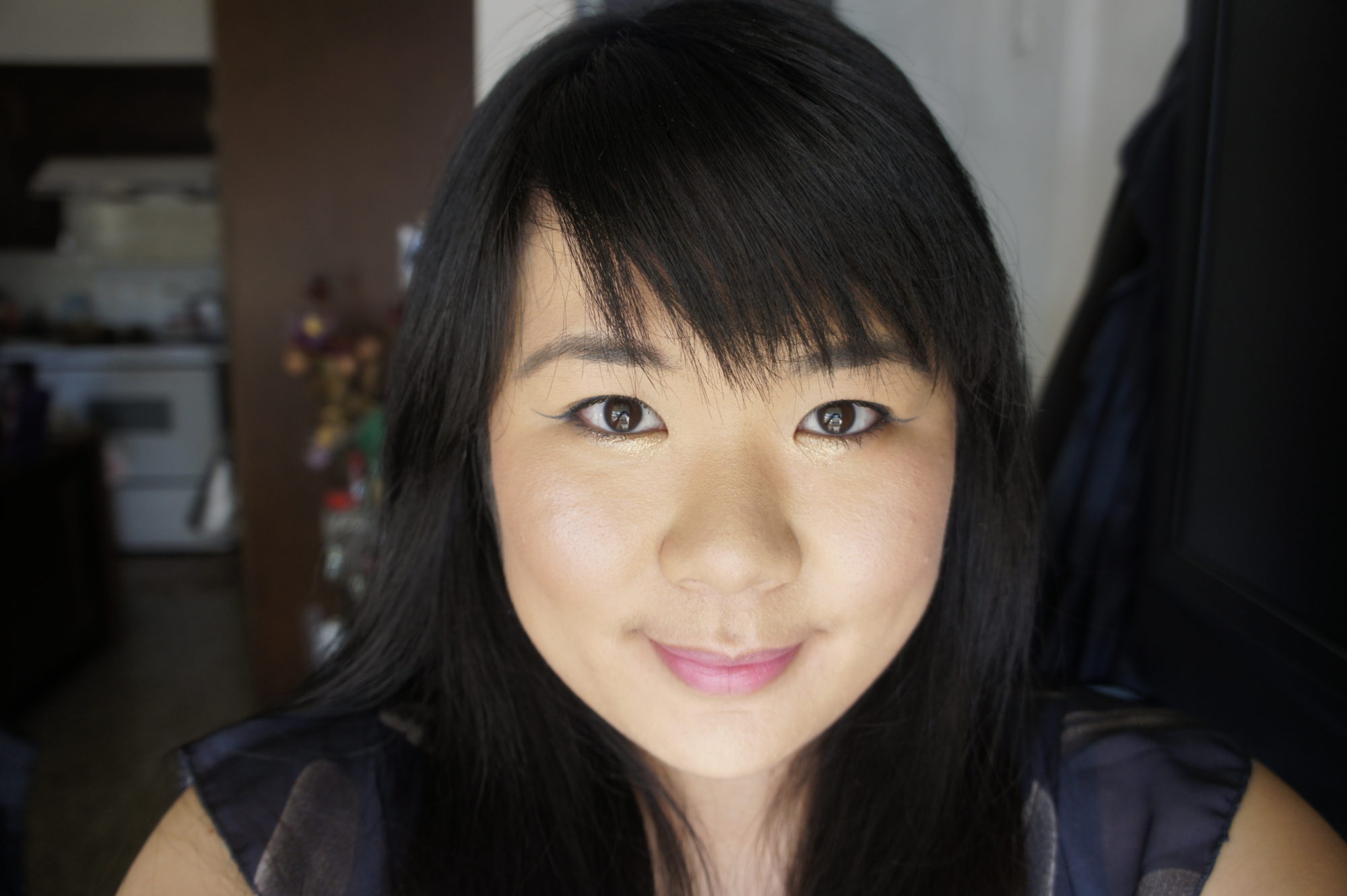 After applying my foundation and lightly filling in my brows, I gently dusted the gold eyeshadow on my eyelids. Adding a bit more sparkle because I just love sparkle, I dabbed some onto the bottom inner corner of my eyes to make them pop as well.
Afterwards, I used the eyeliner to create a very simple winged liner. Although the shade is purple, it showed up more as a black shade on my skin and there was a hint of shimmer in certain lights. I decided to also line the bottom of my eye to create more dramatic and striking look, which is something I never do.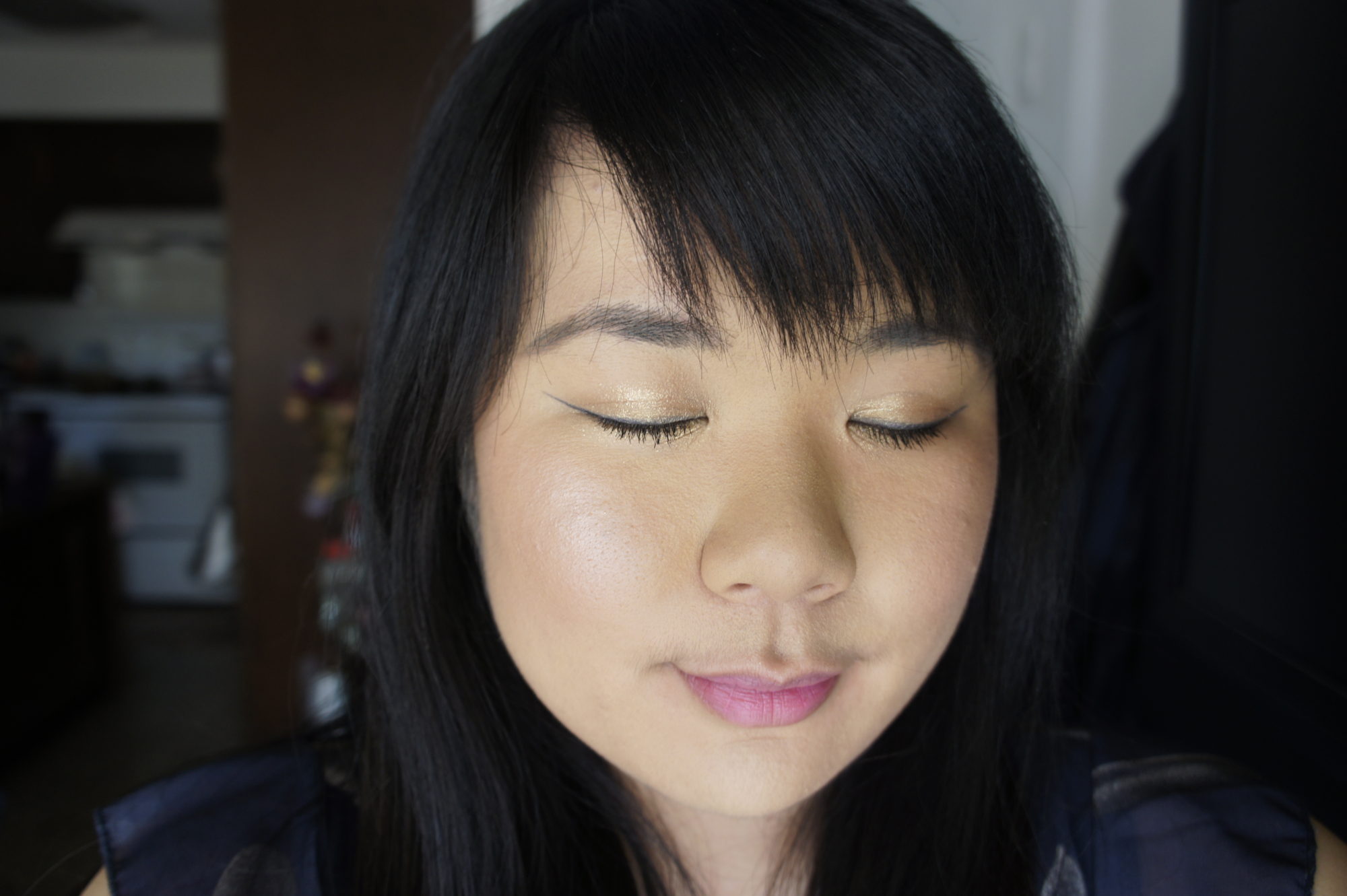 To finish off my eyes, I used two coats of mascara, which was more than enough! The mascara was very voluminous and I liked how it accentuated my lower lashes very nicely too.
I really liked the blush, which added some highlight to my non-existent cheekbones. It gave my skin a nice healthy burst of colour as well. Although this is a blush, it can definitely double as a highlighter as well.
I finished the look with some lipstick. I normally shy away from bright pink colours, but was pleasantly surprised at how it matched my skin. I'm glad I stepped out of my comfort zone!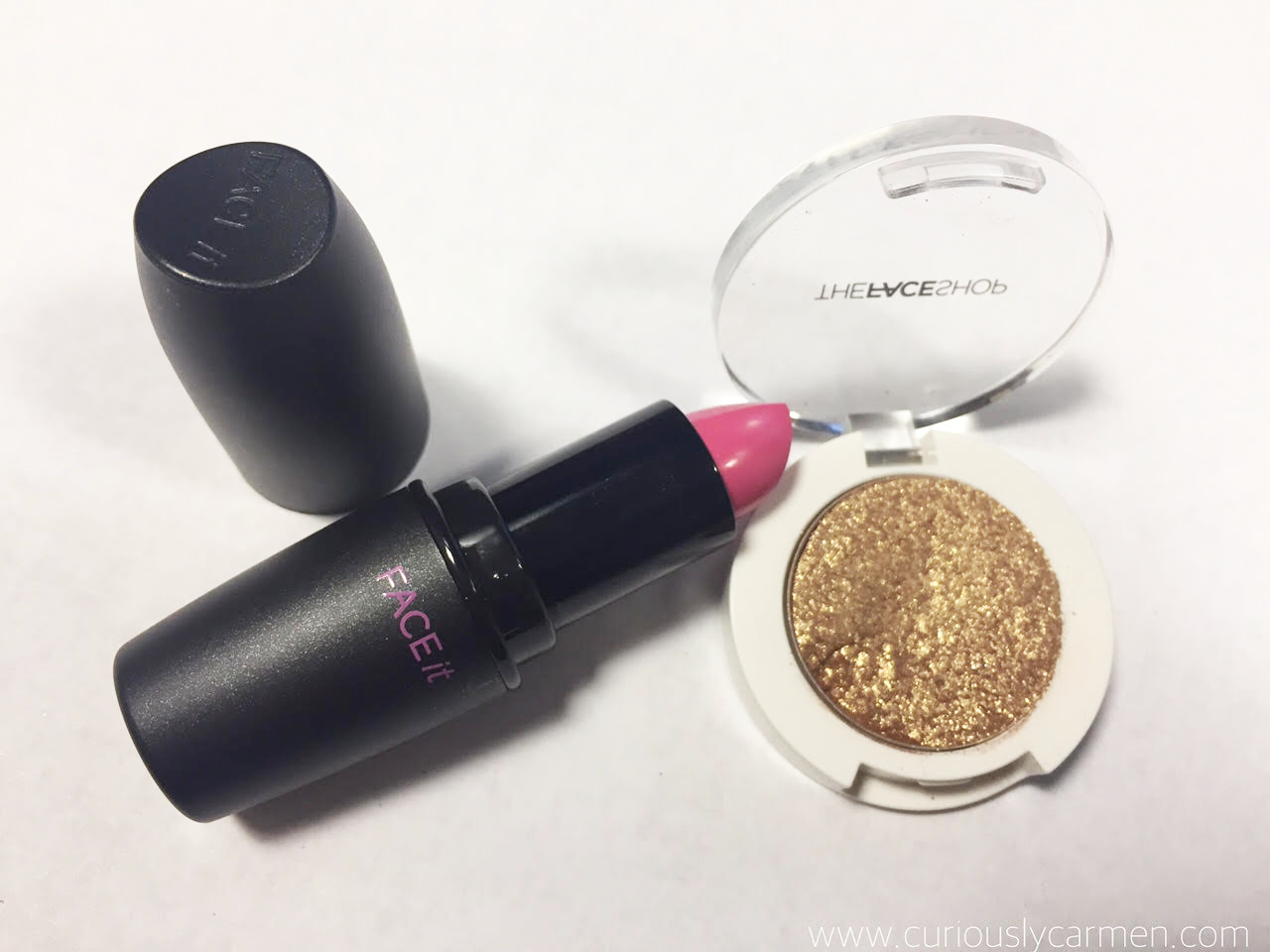 There you have it! A very simple holiday makeup look with some glitter. I love holiday makup because it gives me an excuse to wear more glitter on my eyes. I actually wore some of the glitter eyeshadow to the office yesterday too. I was really tired and wanted to give my eyes a dash of shimmer.
Thanks for reading!
-Carmen