I did a review on the KVD Shade & Light Contour Quad in August, but I ended up exchanging it for the larger and more popular Shade & Light Eye Contour Palette!
A main reason was that although the quad was cheaper (around $40), the palette was a better investment. The quad only has 1/3 of the shades (but not the same ones as the palette).
I was really excited when I purchased this as it was on my wish list for a long time! I am a huge fan of other KVD products such as the tattoo liner and the liquid lipsticks, so I wanted to see how this one would fare.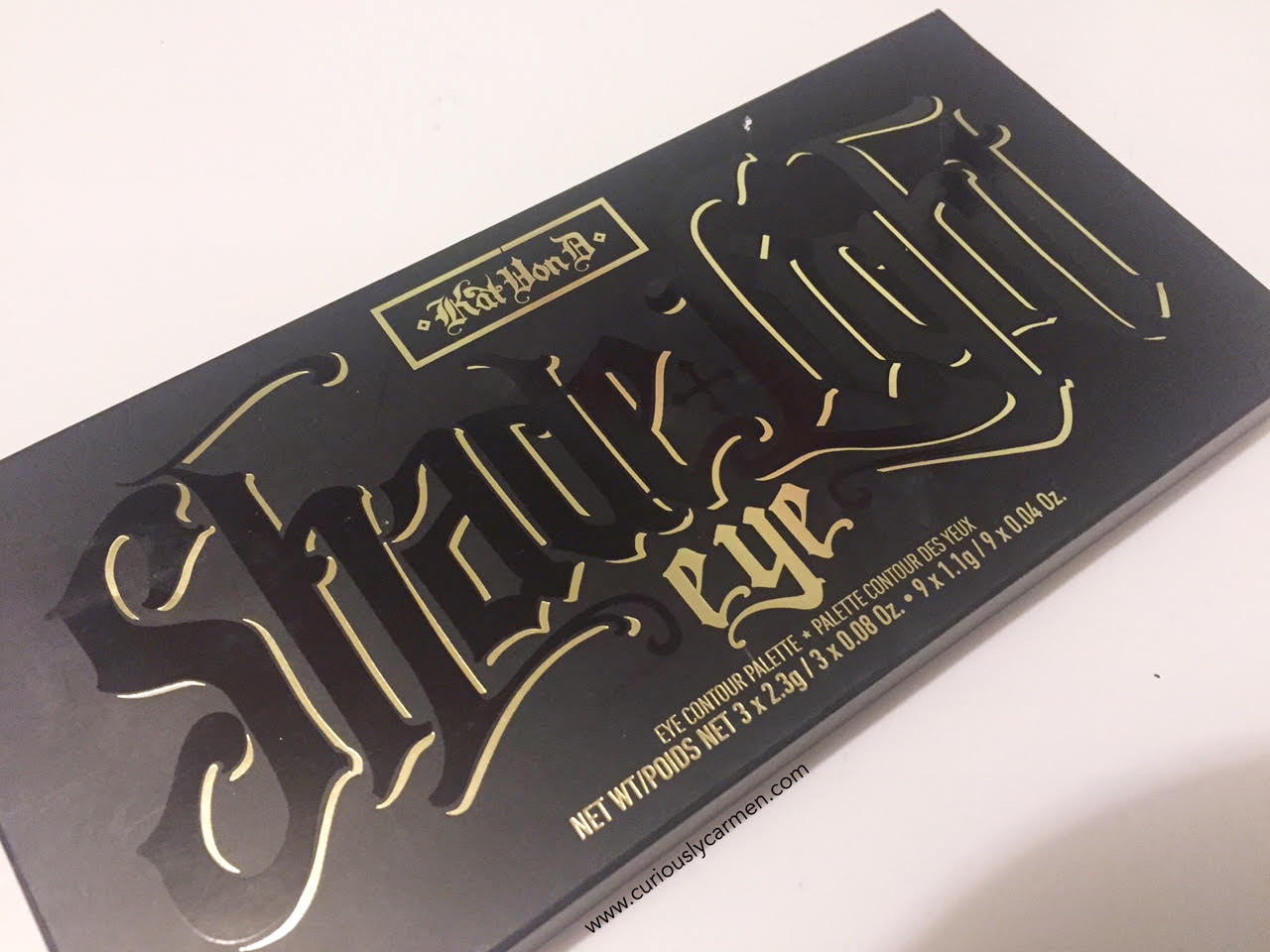 The palette is just made out of cardboard material, that you flip up. However, I don't find it flimsy so totally okay with me.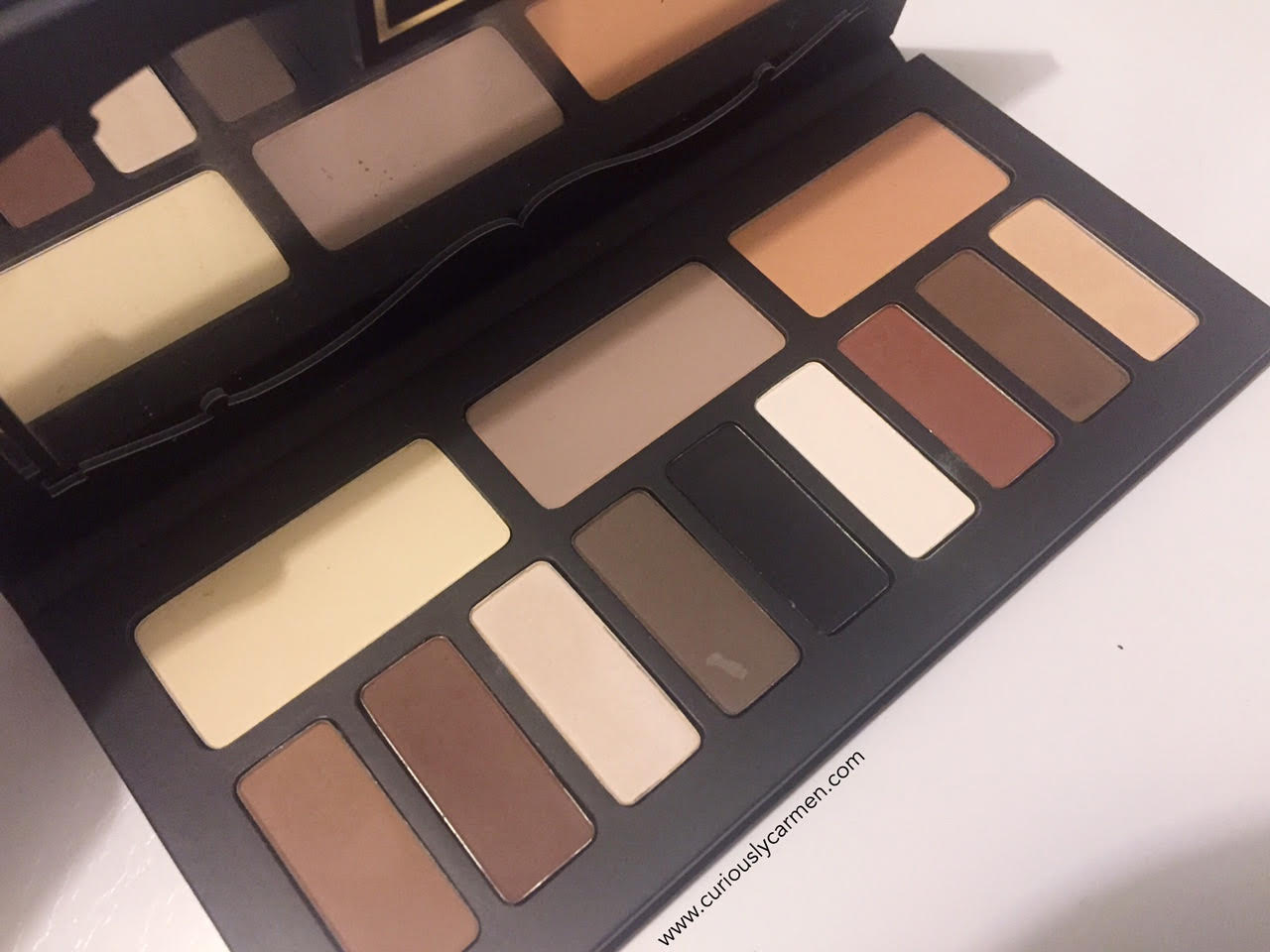 Here are the shades included in the palette. There is also a tutorial sheet that comes with the palette, that shows you how to achieve the optimal looks and which shades go well.
But to summarize, the larger shades at the top are the base colours. Under each large shade, there are three shades that fit perfectly under. Those three shades are recommended for that base. Which section do you see yourself wearing the most?!
As you can tell, the colours are pretty neutral and simple, with a matte finish. That was exactly what I was looking for when I bought this, because most of my palettes were shimmery and I wanted something matte!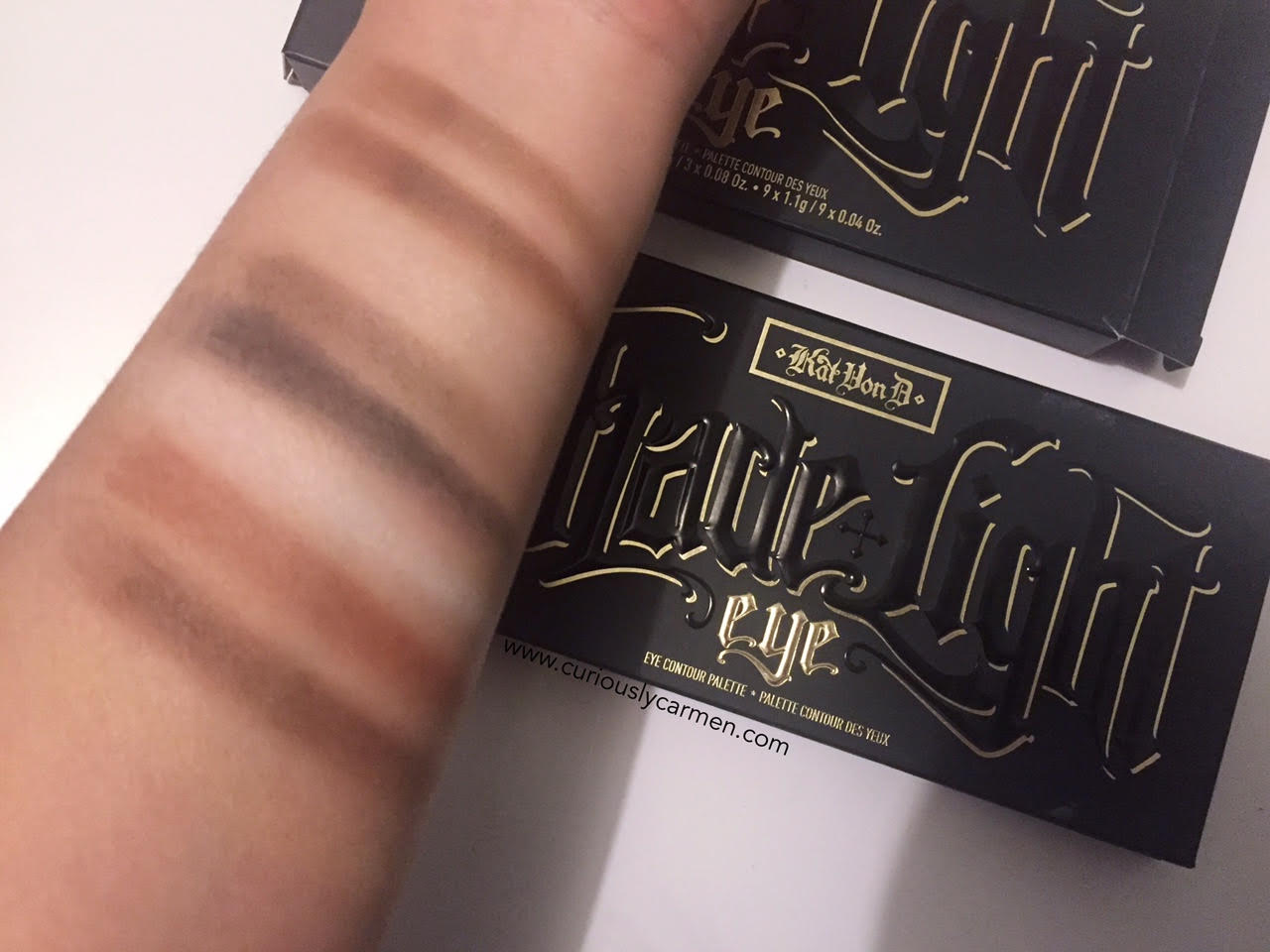 Here are the shades swatched. The formula is very soft and gentle, and feels nice on your eyelid. Some shades have more pigment than others, you can't really see the first and last swatch because it's pretty light and blends into my arm.
The biggest complaint I have with this palette is that the shades do not last long on my eyes at all. After 3 hours, the eyeshadow is completely gone from my lids!!! With my Milani eye shadow primer, it lasts around 6 hours. I tried using my trusty Urban Decay Primer Potion but the colours did not blend smoothly with this primer on.
I was pretty disappointed from this fact, considering the tattoo liner and liquid lipsticks wear so long.
Since there were so many positive reviews on this palette, I am going against the grain and say that I am not in LOVE LOVE LOVE with this palette as others are. But I do like some parts of it, such as that it contains 100% matte shades and has a soft finish, and will continue to use it.
I was really expecting it to wear longer, especially at such a steep price point. Perhaps my eye lids are too oily, or I need to find a better primer. Any recommendations?
Have you tried this? I'm curious if people thought it wasn't long lasting like I did.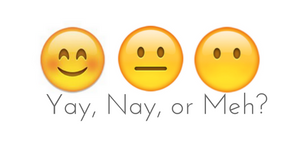 Meh…