After a stressful and busy summer, I am so relieved that everything has finally died down. With two weeks to go, I am determined to make the most out of it by relaxing and catching up on blogging. I've nearly exhausted all of my backup drafts!
It's been very hot in Vancouver this weekend. Well, hot for Vancouver that is… and seeing how my house is not equipped with air conditioning, the boyfriend and I were uncomfortably melting away despite the fan working overtime. It was not a pleasant at all.
So, we decided to go to the mall and enjoy some of that sweet A/C! I spent a bit of time in Sephora and spontaneously decided to treat myself after what I've been through this summer, and because I haven't purchased any high end makeup for awhile.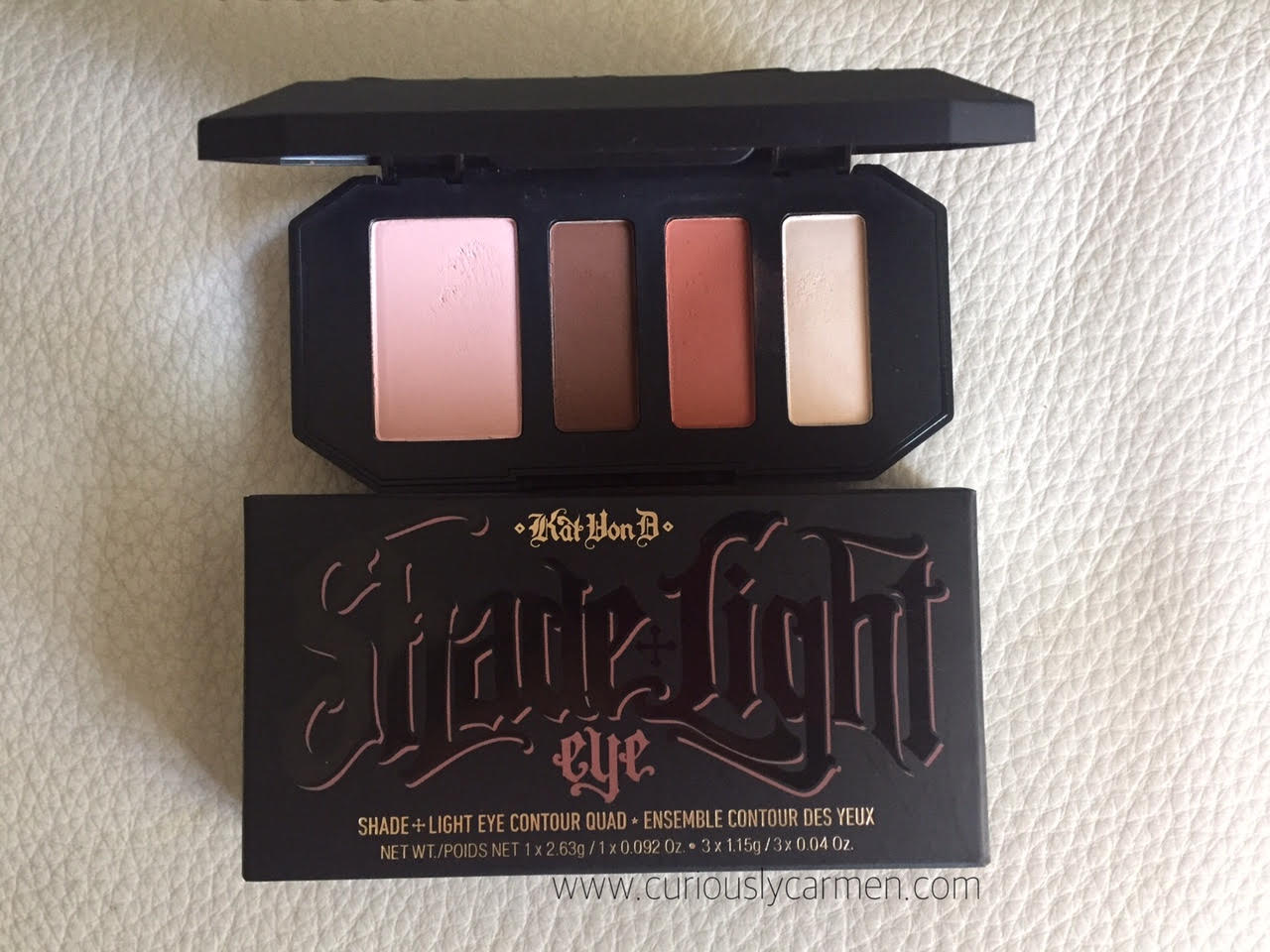 I've been looking for a matte shadow palette for awhile, and this one just spoke to me. I was in love at first swatch. The colours were incredibly pigmented, and felt velvety soft on my skin. I am a HUGE fan of the Kat Von D tattoo liner and I also love the everlasting liquid lipstick line, so naturally, it is time to progress into the KVD eye territory!
There are four different quads available. I bought the one in rust, which features brownish red matte shades – exactly what I was looking for! I've been really into matte shades lately, but most of my palettes are more on the shimmery side so I am glad I bought this!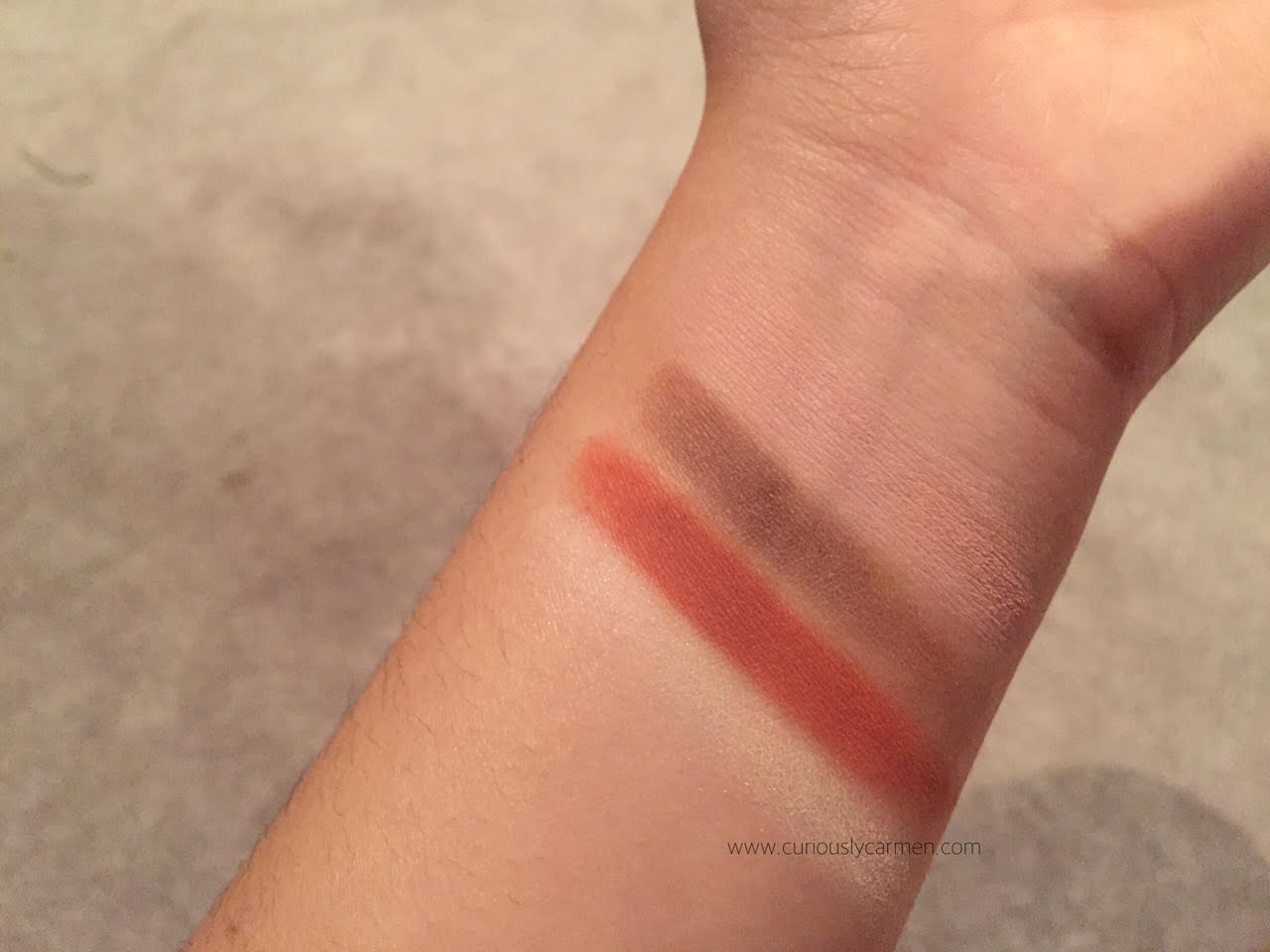 The top, light pink is the base. The brown is to define, while the orange one is to contour. Lastly, the white one has the slightest shimmer and is used for highlighting. I've never contoured my eyes before, so this should be interesting!
I am in love with the reddish/orange shade. I LOVE how pigmented and smooth it goes on!
While the shades go on extremely pigmented, are easy to work with, and have no fallout, my one complaint would be staying power. Now, keep in mind that I have really oily eyelids and I always have to use primer if I want my shadows to stay the whole day. Without primer, the shadow lasted a mere two hours, which was disappointing! But I can't entirely blame the shadow because my eyelids can get pretty oily.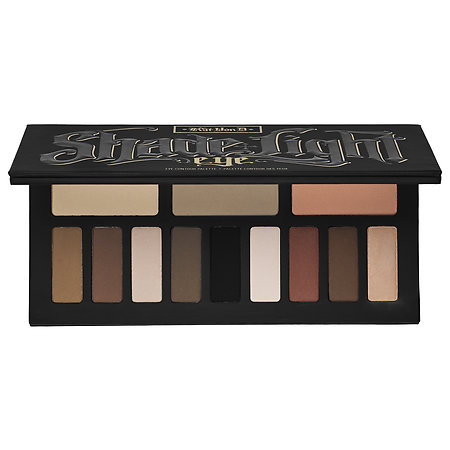 Even though I love the colours in the quad, I am considering purchasing the shade & light eye palette instead. There are similar colours in here, and a lot more matte shades I can choose from. I can create a lot more eye looks with this palette as well, I feel like the quads are limited because there are only three shades you can work with. We shall see if I end up replacing it with this!
Picture taken from Sephora.com
As I mentioned earlier, I love the quad. As usual, Kat Von D has WOWed me with their products. I have not tried a KVD product that I haven't liked yet! The pigmentation and feel of the shadows are incredible, but definitely do require a shadow primer if you have oily lids like I do.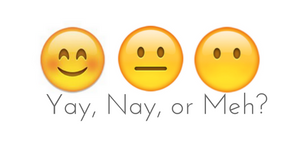 Meh…
Disclaimer: Product purchased by me. Opinions are own.