I went out with some friends for dinner over the weekend, and thought I would share the makeup I wore! I haven't done this for awhile, not since my Valentine's Day makeup look, I believe – so hope you enjoy reading this as I do love writing posts like these.
Unfortunately, I was in a rush that night so the thought of taking some selfies after my makeup completely slipped my mind. Sorry! I took some pictures with friends but the lighting was pretty dark and bad inside, so those won't be much help.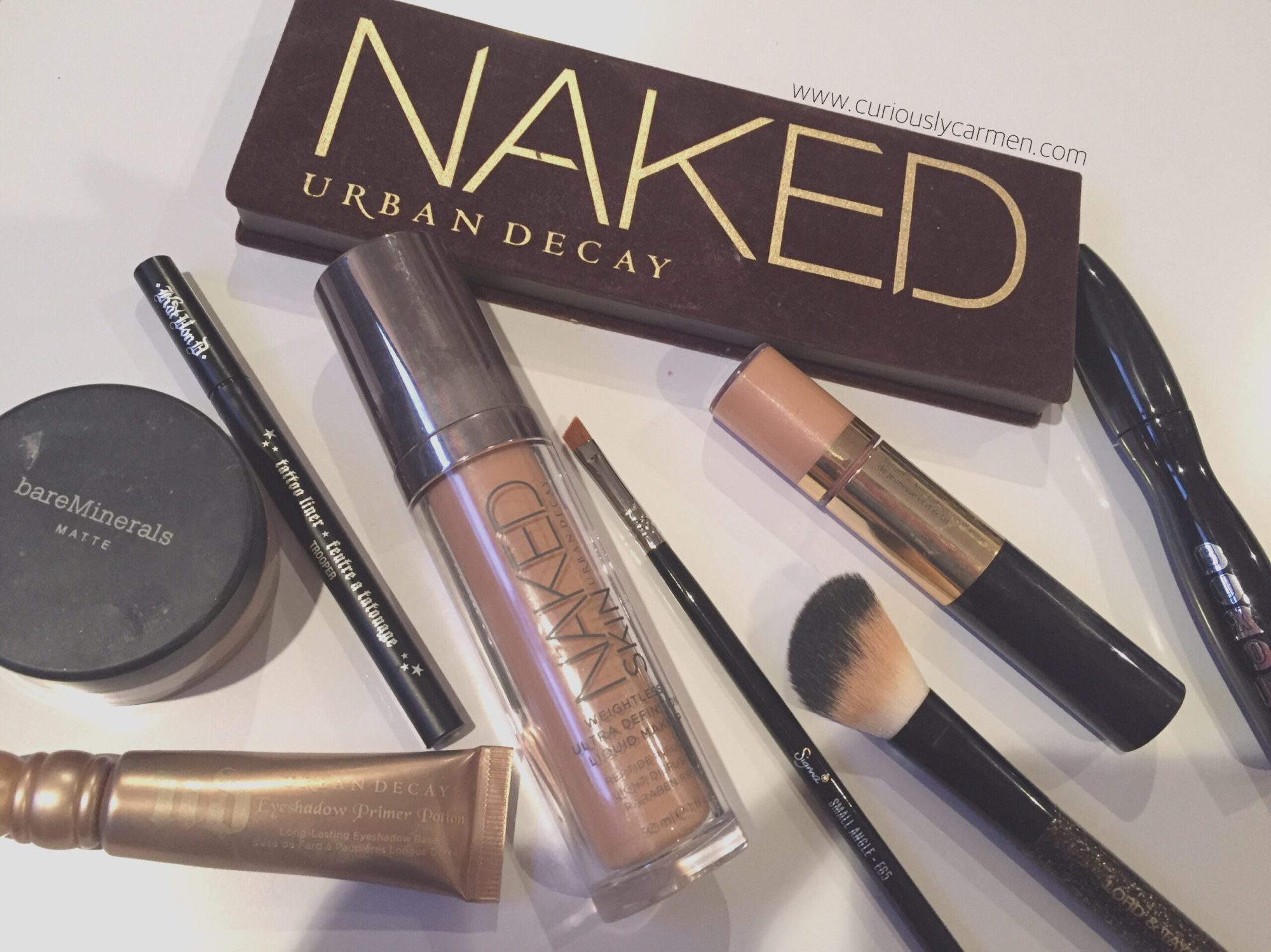 Here is all the makeup I used that night.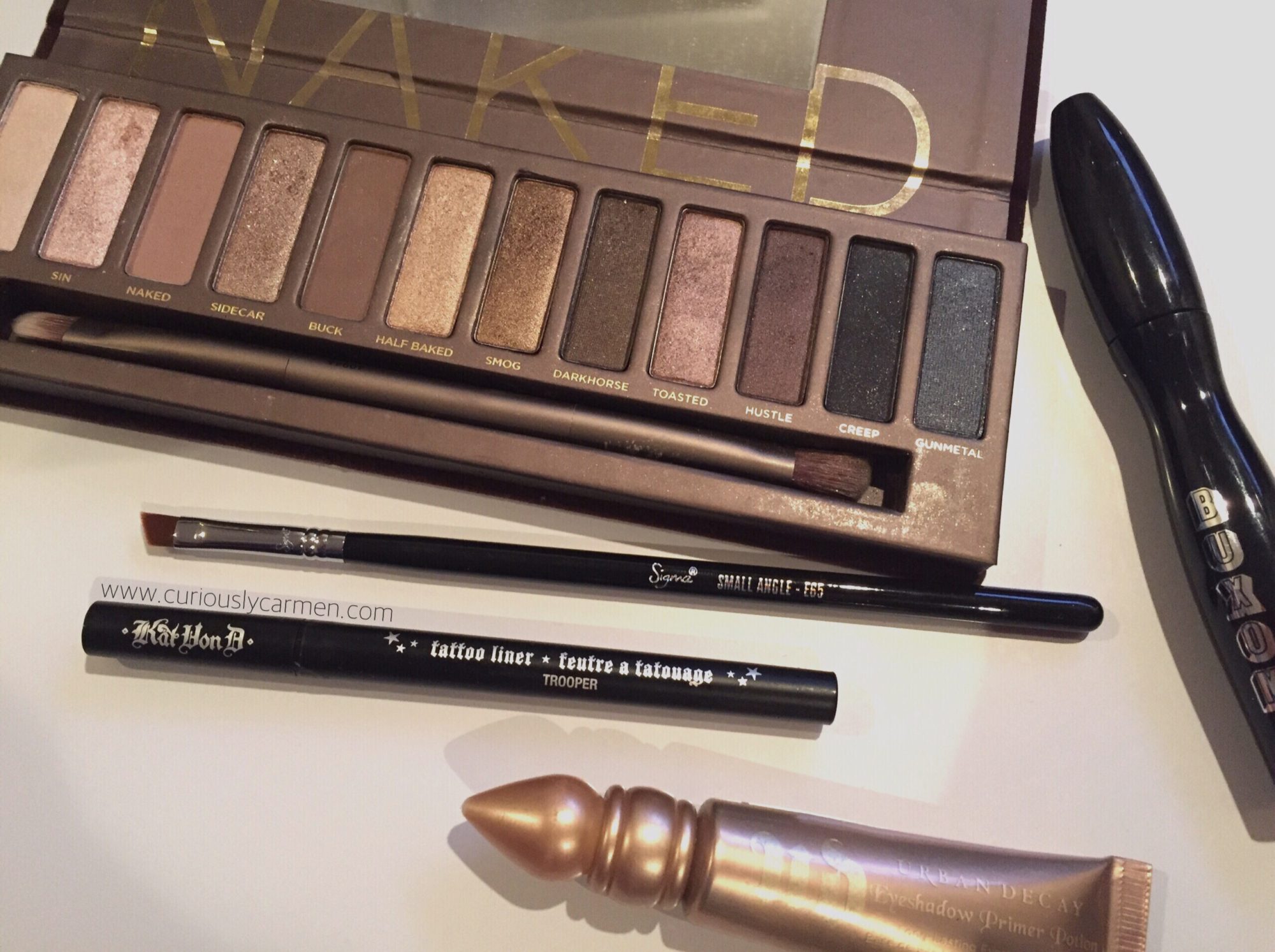 For my eyes, I wanted to create a smokey eye look and used my Urban Decay Naked palette to achieve the look. Since I was in a rush, I wasn't able to create as much of a dramatic effect as I wanted but I was still happy with the way it turned out!
After priming my eyes with Urban Decay's primer potion, I brushed 'sin' and 'toasted' all over my eyelid. On the outer corners, I blended 'darkhose' and 'hustle'. I also wanted to try my new Sigma angle brush, and used 'sidecar' on the lower inner corner to make my eyes seem a bit brighter.(You can click on the photo for a new tab with a larger photo size, so that you're able to see the names of each shade)
Obsessed Canada has started carrying Sigma brushes and they offer free shipping on products over $25 or a mere $3 flat rate!
As usual, I created a wing with my favourite Kat Von D liquid liner but decided to thicken and extend the line more. I finished my eyes with my new Buxom mascara.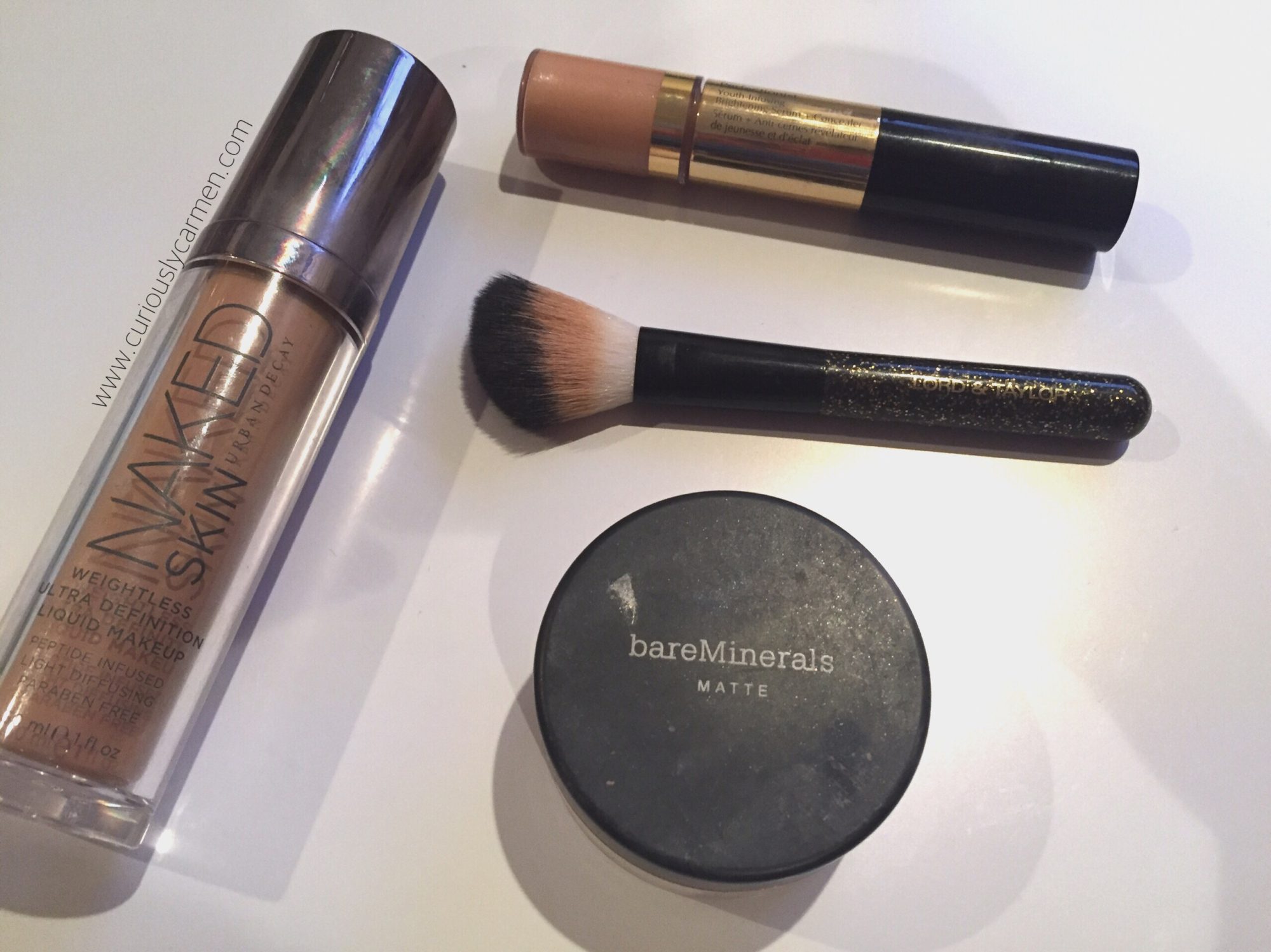 Since I wasn't getting ready at home, I didn't want to bring all of my face products with me in my makeup bag. I used my Urban Decay Naked skin foundation all over my face – I love this foundation and it is my definite go-to! For my under eye circles, I used the Estee Lauder Perfectionist concealer which I find does a really good job in brightening your skin.
To set my foundation, I used my Bare Minerals matte powder. Bare Minerals will always have a special place in my heart because it was the first higher end makeup brand I bought. It's also a really great setting powder or you can use it alone for lighter coverage.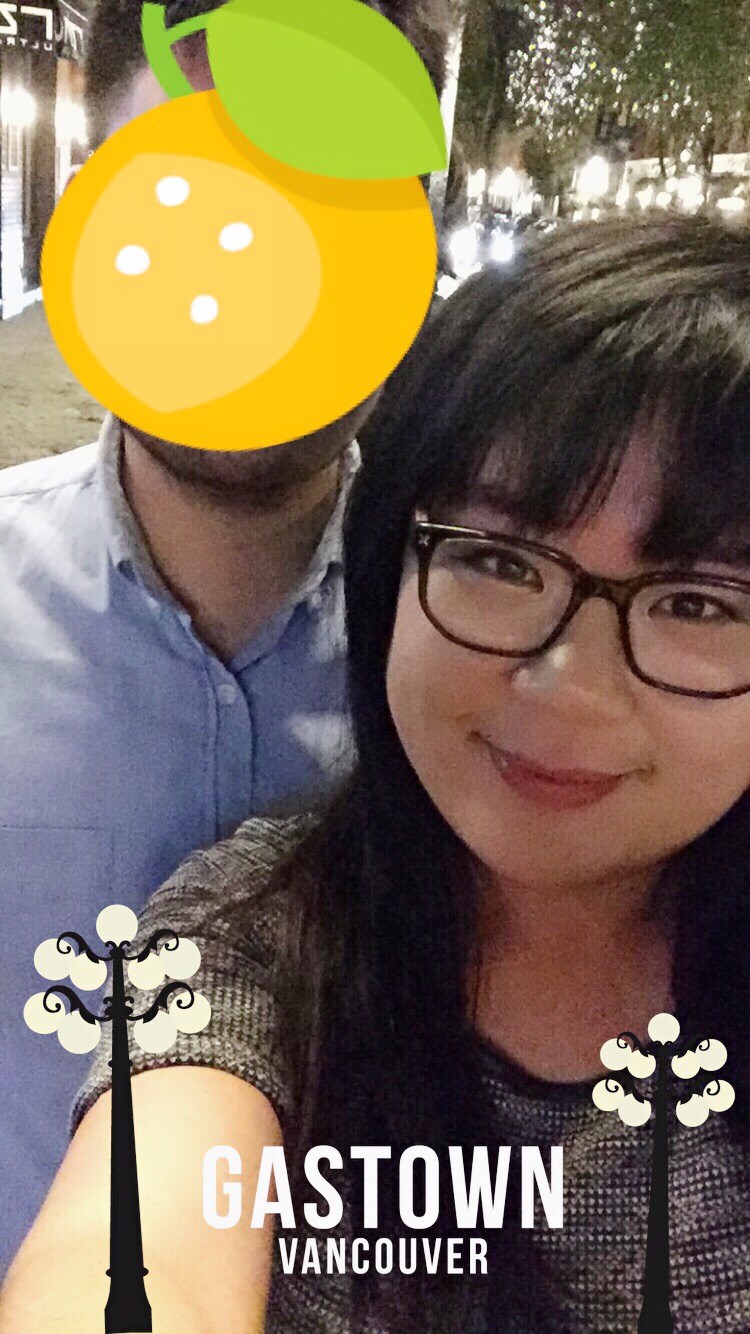 Here is the one picture I have, where you can decently see my makeup although it is a bit grainy! For privacy reasons, the boyfriend has turned into an orange just like in Kelowna.
Thanks for reading!
Press samples featured (Estee Lauder Perfectionist concealer and Sigma angle brush). Opinions are own. 
-Carmen