Hello everyone!
It is that time again… where I browse Sephora's website and compile of wish list items that I'd love to own. But unfortunately, I am not able to afford all these products, plus I would feel super guilty if I spent this much in one go. There are so many products that I want from Sephora, but I picked the top five that I'd like to purchase judging from my needs and wants, and after reading the reviews =)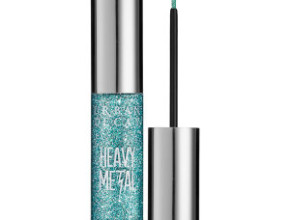 I've been really wanting a glittery eyeliner for special occasions. I think that a pop of glitter would really make your eyes sparkle (pun intended), plus it looks so fun! After browsing on Sephora, Urban Decay's heavy metal glitter liner stood out to me the most. I am a big fan of Urban Decay products, especially their Naked palettes and liquid liners. This liner had a lot of positive reviews, most being that it was easy to apply and super long lasting.
One of my favourite makeup gurus on Instagram created an absolutely stunning look using glitter liner. Since then, I've been really wanting to try it on myself as well!  I would create a thick, winged line with my liquid eyeliner and would use the UD heavy metal glitter liner on top. The site also says you can apply this over your eye shadow, but I think I would prefer to wear it with thick eyeliner only.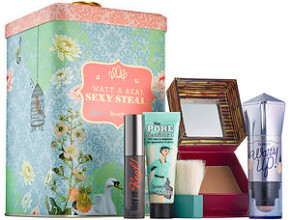 New and limited edition from Benefit, the "WATT A REAL sexy steal!" box! It comes with the super popular and amazing they're real! mascara, the porefessional primer, a bronzer, and highlighter. All of these products aren't new and I have two of them already, but what caught my attention was the beautiful tin box. The tin box is so beautiful, I love how classic and floral it is.
Yes, I know this is another marketing gimmick… but I really DO love how beautiful the tin box is! =)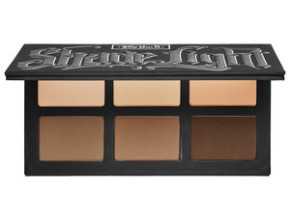 The beauty blogging industry, or beauty industry in general has been talking about the Kat Von D shade + light contour palette. Everywhere I click or scroll, I can not go one day without seeing this product pop up in my Facebook or Instagram feed!
Personally, I don't really feel the need to buy a contouring set because I believe that you can create a contour without it. It's like purchasing eye shadow pots or using the same eye shadow palette to create an eye look, you can use different products to create a nice eye look!  But with that said, I would love to try this product since so many beauty gurus are loving it – it must be a spectacular product! As well, I love Kat VonD products.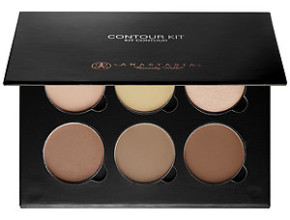 On a side note, the Anastasia contour kit followed a close second on Sephora's best sellers list. I would prefer KVD because I like the packaging more, I think it would be easier to apply the product with a big brush.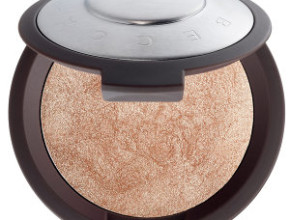 Continuing on the contour craze that has taken over the beauty world, I have yet to find a beautiful highlighter. This is Becca's shimmering skin perfector, and is a creamy, powdery, texture. I love the slight sparkle in this too!
What made me choose this to talk about in my blog than other highlighters out there was due to the shade, I can tell that this would give a nice, glowy finish to your skin. As well, it has amazing reviews online!! But for $46 dollars, a girl will just dream longingly.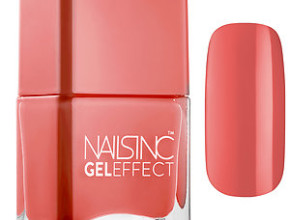 The last product on my wish list is the Nails Inc gel effect nail polish. I tried this on my nail when I was in Sephora, and was very impressed at the staying power and how glossy it looked! My nails looked thicker, and I liked how easy it was to apply due to their fanned nail polish brush. I should have taken a photo of my nail!
I purchased one of the polishes from Nails Inc 'NAILKALE' line, you can read my review here. Unfortunately, I didn't love it as much as the gel effect line because the NAILKALE one chipped really easily.
That's it to my wish list! Did any of these products stand out for you as well?
Thanks for reading!
-Carmen