I received the Naked 1 palette as a gift two Christmases ago, and I love it! Between the Naked 1 and Naked 2, it has been my go-to. It is so easy to create simple, natural looking eye makeup but also a smoky eye. The combinations are endless!
Here is a look that I came up with over the weekend.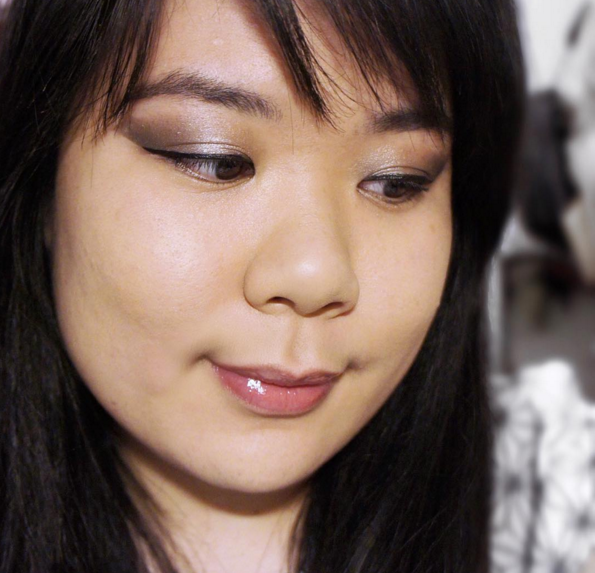 I tried to take a decent photo of the palette, but it is a dreary January afternoon and the lighting is just bleh. It does not do the palette justice. Here is a photo of the palette that I found online instead:


To create this look, I used the shades virgin and naked as a base. I then used the shade hustle all over my eyelid to create a good transition colour. On the inner corner of my eye, I dabbed the shades sidecar and sin to make my eyes pop. I then used the shade sidecar again, as well as half baked, in the middle.
To create the smoky eye, I used the tape technique. Simply use a piece of masking tape and angle it on your eye, then peel it off when you're finished your look to reveal a clean cut. On the outer corners, I first used dark horse all over my lid and almost to my brows. Then, I used an angle brush and lightly dusted the shade creep to create dimension.
Afterwards, I blended the colours together with a small, round blending brush from ELF. Blending is your best friend when it comes to eyeshadow!
I finished my eyes with Kat Von D tattoo liner, and The Face Shop mascara.
Thanks for reading!
Carmen