(Post updated on February 17, 2016 with pictures)
My first Fiesta Friday! I hope that makeup reviews can be included in fiesta Friday, let me know if you girls are okay with makeup reviews for Fiesta Fridays? I look forward getting to know everyone!
Back to back Naked palette reviews! This one will be short and sweet, since I wrote a post on the Naked 2 yesterday already.
The Naked 3 is essentially the same ingredients and design, but with a different shade of colours. I like to think of the Naked 3 as more rosier and pink shades. Just because it's the newest one (for now), does not mean it's any better- the only difference are the shades! I decided to use Naked 3 today so that I could show you guys what it looks like.

Packaging is a sliiiightly bit different, but same durable case and no eyeshadow fall out from moving it around.
Comes with the same Good Karma double ended brush as the Naked 2!

I just noticed that even with this palette, I used the golden tones more than the rosy ones…. Rosy shades don't look that good on me, I always feel that I look as if I have an eye infection with pink. As usual, I primed my eyes with their primer potion, and used "trick" all over my eyelid (#6 from left). On my outer corner, I used "mugshot" which is a shimmery brown tone (#2 from right). For my inner corner, I used "darkside" (#2 from left).

Another thing I like about these palettes are their versatility. This is my casual, everyday look for eye shadow but I love that I can make it even simpler, or more dramatic. There are so many shades and options to choose from, your possibilities are seriously endless. Which shades do you like wearing together? Let me know in the comments!
You may be wondering why I need 2 Naked palettes? Because I'm a crazy makeup hoarder addict I actually received both as gifts on two separate occasions. I am looking forward to the Naked 4 palette if Urban Decay is going to introduce one, can't wait to see what shades that palette will have. Well, there you have it – Naked 2 and Naked 3. Which palette do you like better?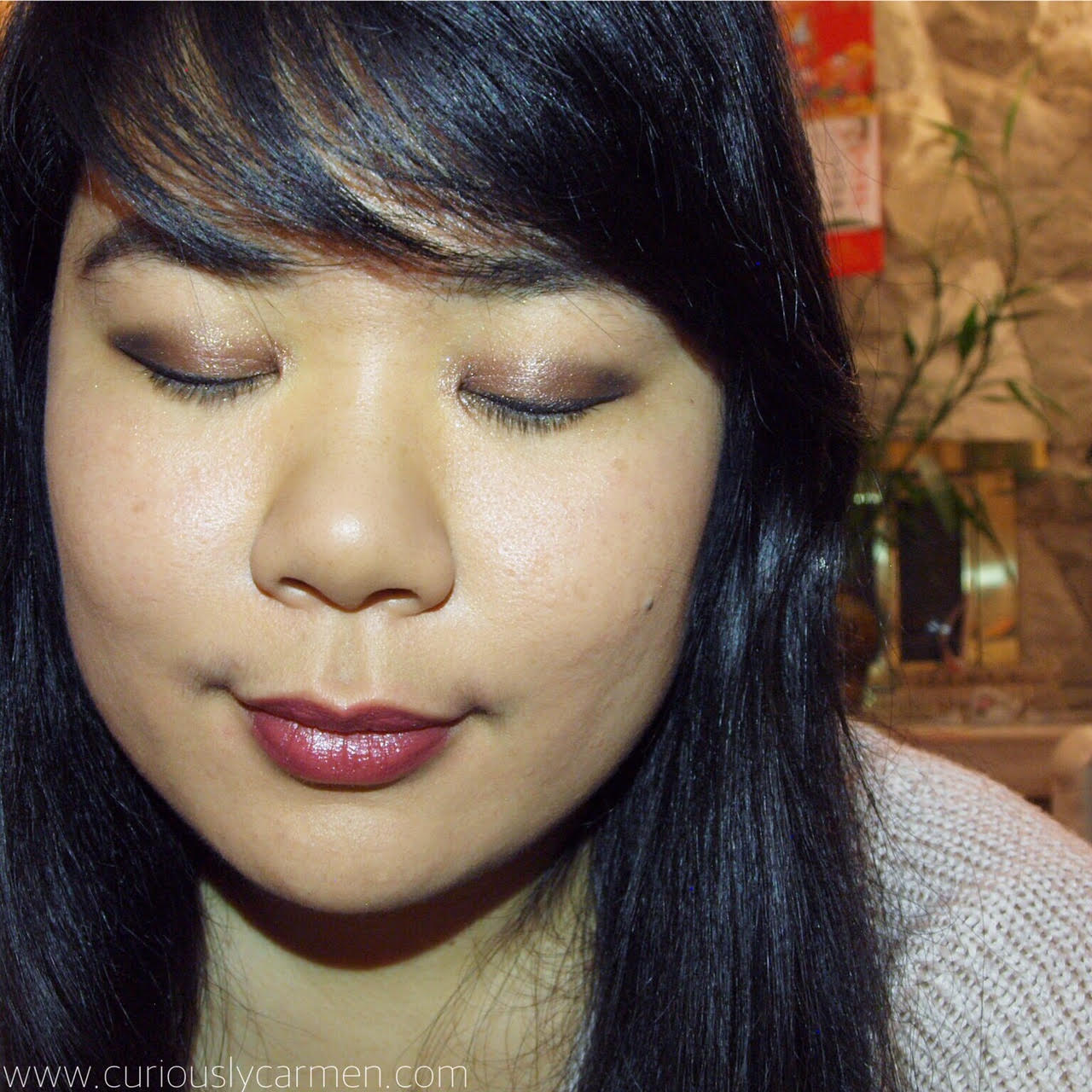 Two years later, I'm back to edit this post and add in another makeup look I created with the Naked 3 palette! You can read my Valentine's Day 2016 post in detail here.
-Carmen