I heard many great things about the Benefit Watts Up highlighter, so I decided to buy it on Boxing Day (aka my birthday!). I am currently on a highlighter obsession and can't get enough. Although, I try to limit my usage to 2x a week or less because my skin breaks out really easily once I start using foundation. I usually just wear it for a few hours on the weekend when I'm doing errands or meeting up with friends.
The Benefit Watts Up highlighter comes in a plastic stick packaging. On the other end, there is a small rounded foam brush which I have yet to use. It is packaged nicely and feels pretty sturdy. There is a small plastic covering under the main lid to further protect the highlighter.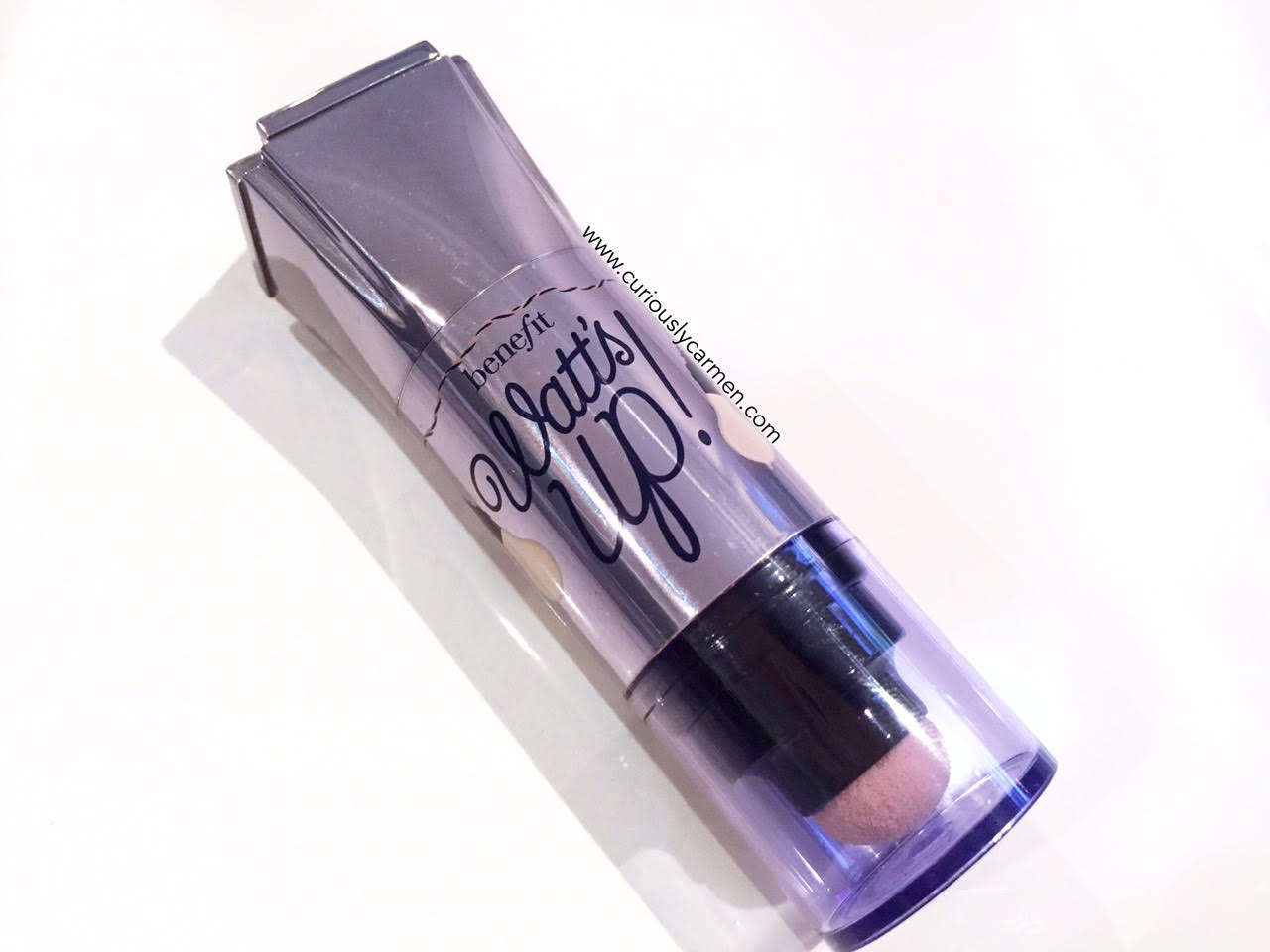 Because of its simple yet durable packaging, this is a great product to bring while travelling or just in your purse. As mentioned above, it comes with a small and dense foam brush but I've mostly just blended this with my fingers.
What Sephora says: Benefit's bestselling highlighter turns up the wattage with a delicate, champagne glow and soft-focus effect. Its smooth application and luminous sheen switches on the "wow" factor for any complexion. Apply it to cheeks and browbones, then then sculpt the complexion with the soft-glow blender to achieve the perfect gleam.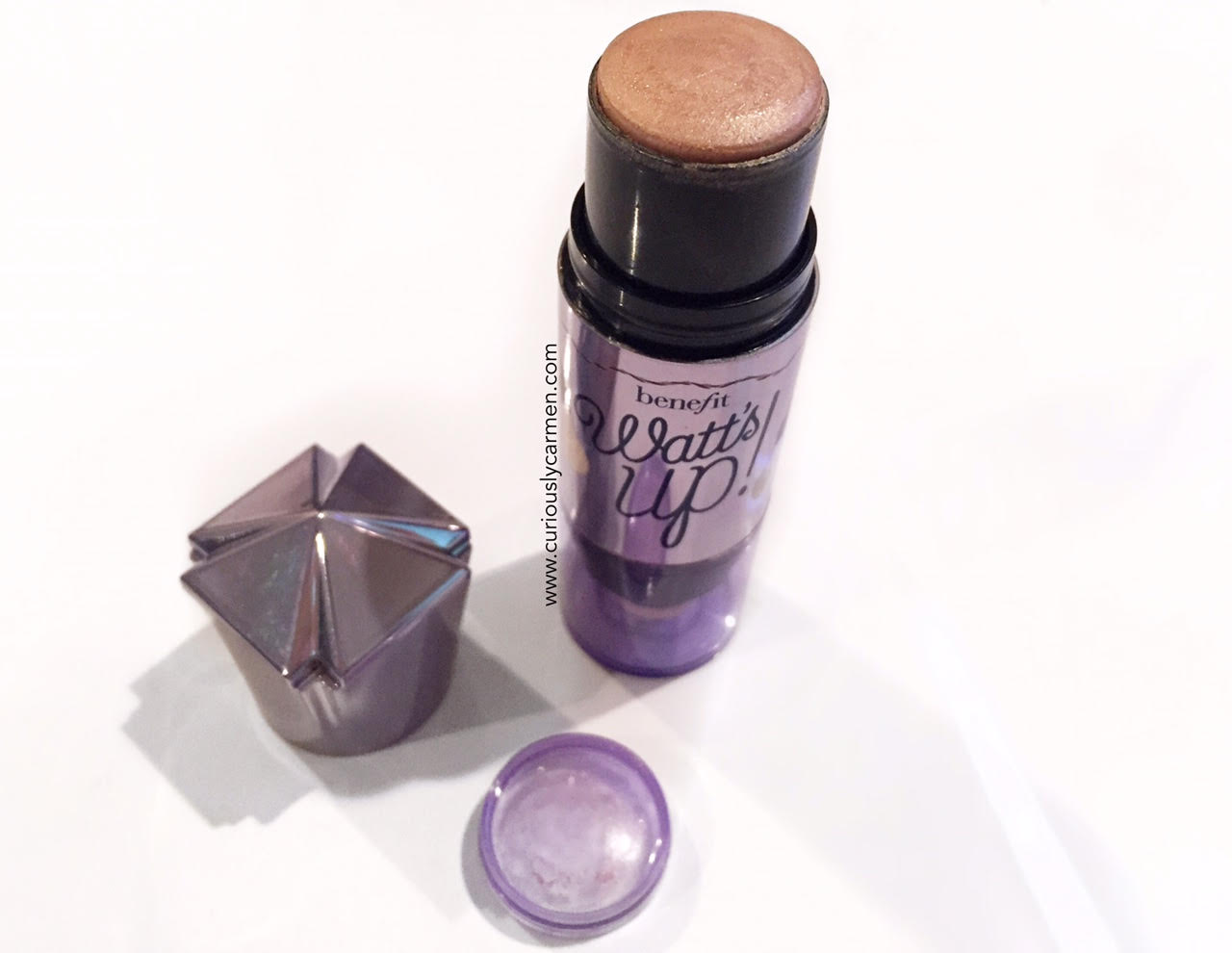 Application: Application for the highlighter is tremendously easy, and super friendly for beginners! To use, you just twist the stick so the highlighter comes out, and drag it lightly on your cheeks/nose/wherever you want to highlight.
It is quite pigmented so you don't need to use much, but I always drag it along my cheek 3-4 times for maximum highlight ;). You do have to drag it across your cheek slowly though, because it is more on the heavier side.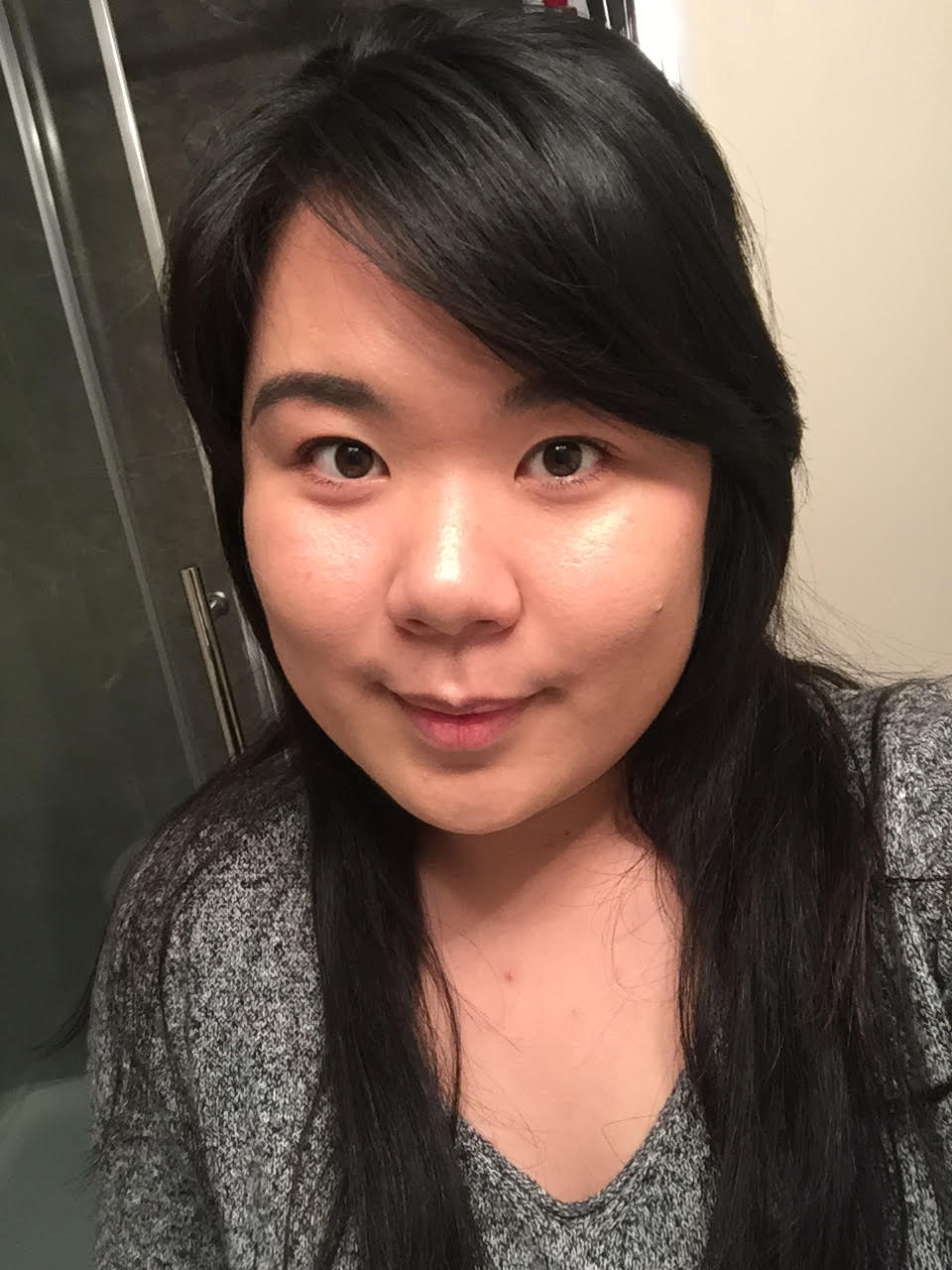 Wear: The highlighter sits nicely on top of my foundation and does not move around, nor does it have any fallout. It is a cream highlighter, so I found it a bit heavier than my powder highlighter but that's a given. Cream beauty products are always thicker than powder beauty products.
When I want an extra poppin' highlight and layer more, it does feel slightly heavy and not as comfortable.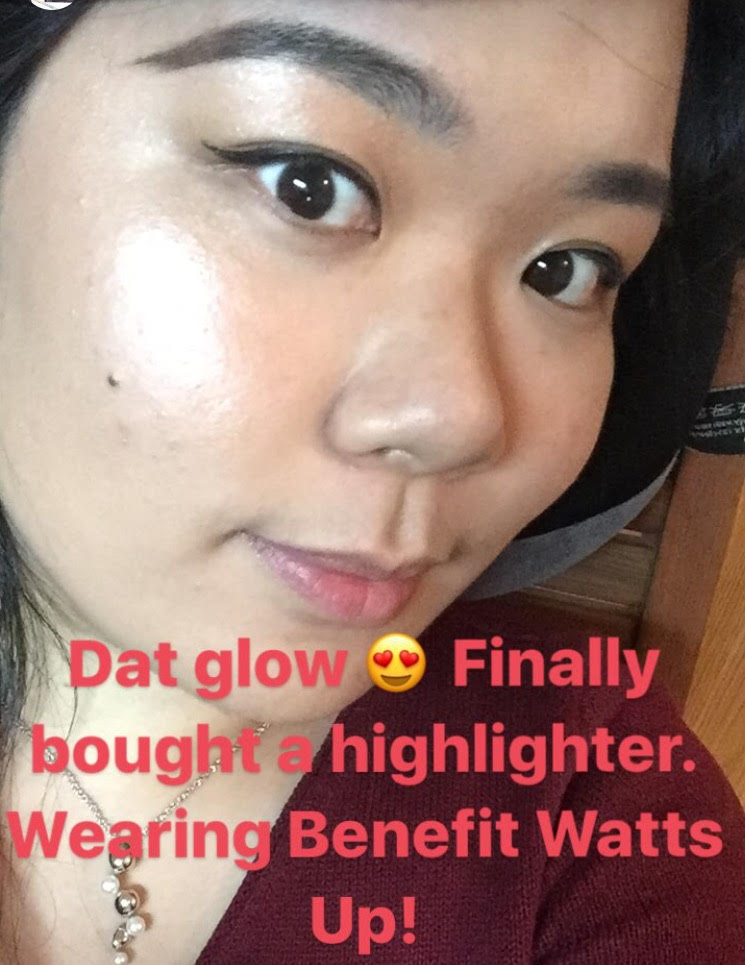 Here is a picture taken from my Instagram (@curiouslycarmen) story. This is with about 2 layers of the highlighter, and you can definitely see how bright it is! Just the way I like it!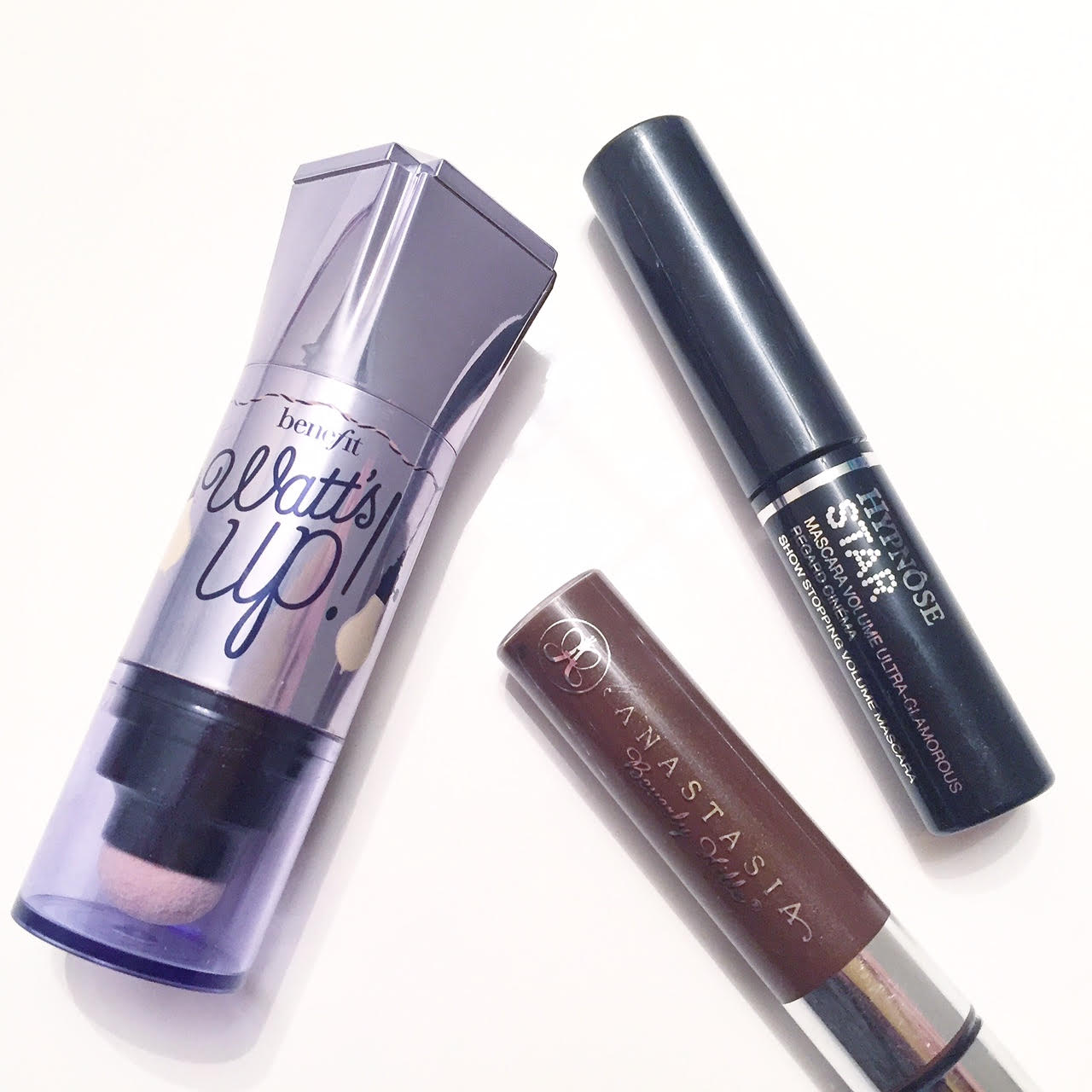 I really do like the Benefit Watts Up highlighter. It gives a beautiful champagne glow that can be subtle, or glammed up depending on your preference. It is super buildable despite feeling a bit heavy and sticky if you apply lots of it.
Currently, there is only one shade which is called 'Radiant Finish'. I would describe it as a cool toned pinkish/white shade, which is not intimidating at all if you're just beginning. I think this is a very versatile shade and would look good on a variety of skin tones.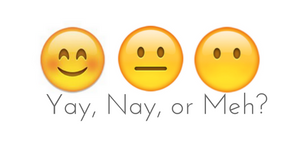 Yay!
Product purchased by myself. Opinions are own.