Hard Candy came out with a bunch of new products this summer, which I have been reviewing over the past few months. Today, I will be talking about their Sheer Envy Prismatic Highlighter!
At first glance, the packaging is very simple and sturdy. When met with sunlight, the silver foils reflect very beautifully! That is probably my favourite part of this product, as the rest was disappointing…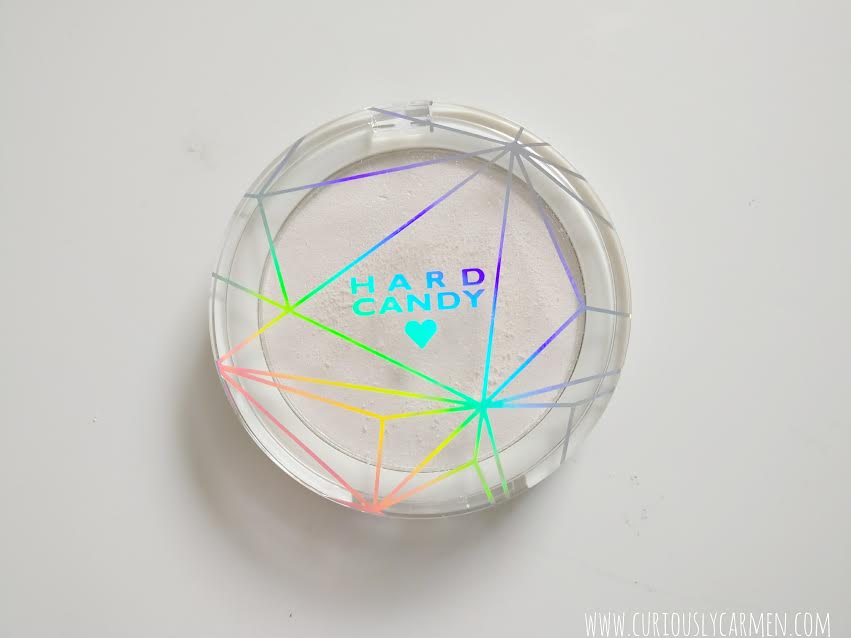 What it says (Taken from press release):
The Sheer Envy Prismatic Highlighter is a pearl illuminator that leaves skin with a wearable but trendy iridescent shimmer. This powder includes light-reflective pearls that diffuse light and accentuate the high points of your face and your cheek bones with a luminescent glow. The universal shade is flattering on all skin tones, and smoothly and applies to your skin with easy soft, sweeping motions.
Application: The application process was a bit messy due to fallout, but overall, it was alright.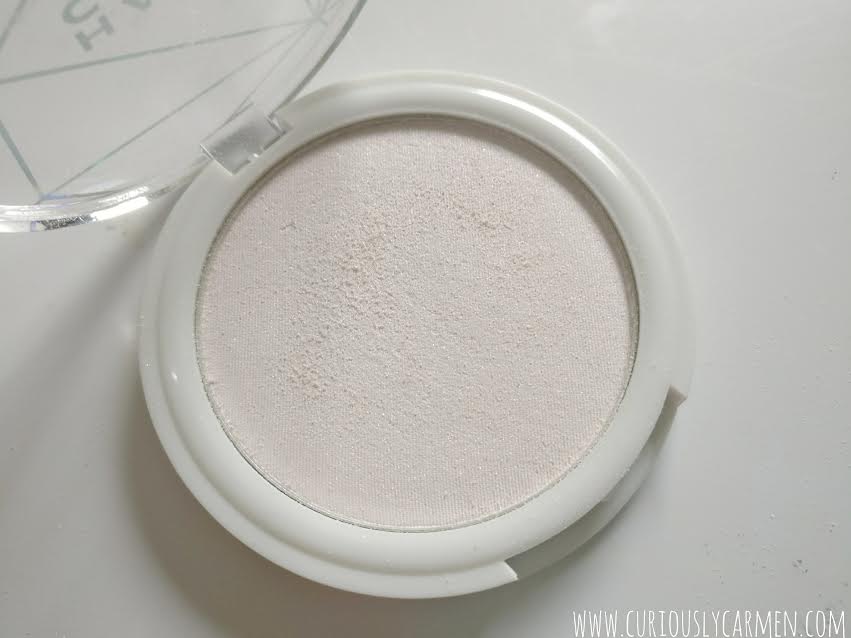 Wear: This is where it gets disappointing. Instead of getting a luminescent glow, I got ….nothing. I put the same amount on as I usually would with other highlighters, but there was absolutely no slow or shimmer showing. I angled my face in different positions, tried different lighting, went into the sun… but nope. Nothing.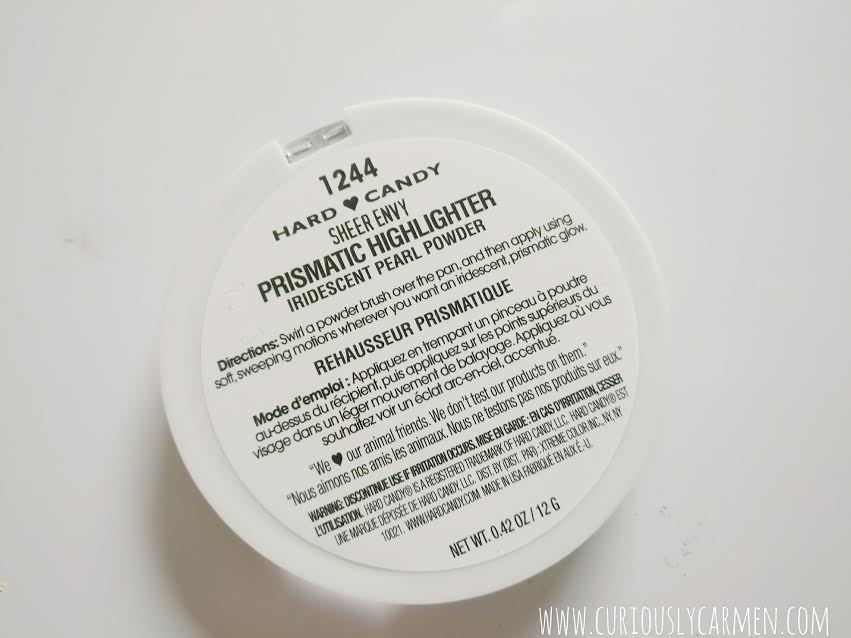 After trying a few Hard Candy products, I find that they are hit or miss. Either I really love them or they're a total fluke. This one definitely did not live up to my expectations.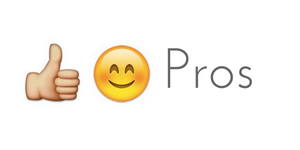 -Packaging looks cool in sunlight
-Retails for only$7.98 CAD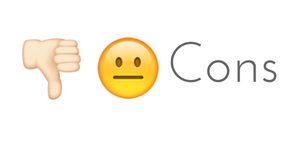 -No glow/shimmer at all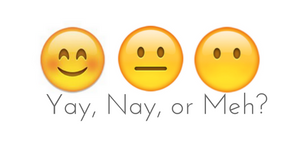 Nay.