Once in awhile, I fall irrevocably in love with products that I just can't get enough of. I have been using the KORRES Wild Rose Brightening Oil for about two months now, and I absolutely LOVE it. I've heard of KORRES before, but this was my first time trying their product.
KORRES was founded by a Greek pharmacist and chemical engineer, who wanted to capture the essence of Greek's ancient herbs and culture into their products. The Wild Rose Brightening Oil is a special, limited edition release for KORRES' 20th Anniversary. The packaging on this bottle is different from their typical packaging, to commemorate their twenty years.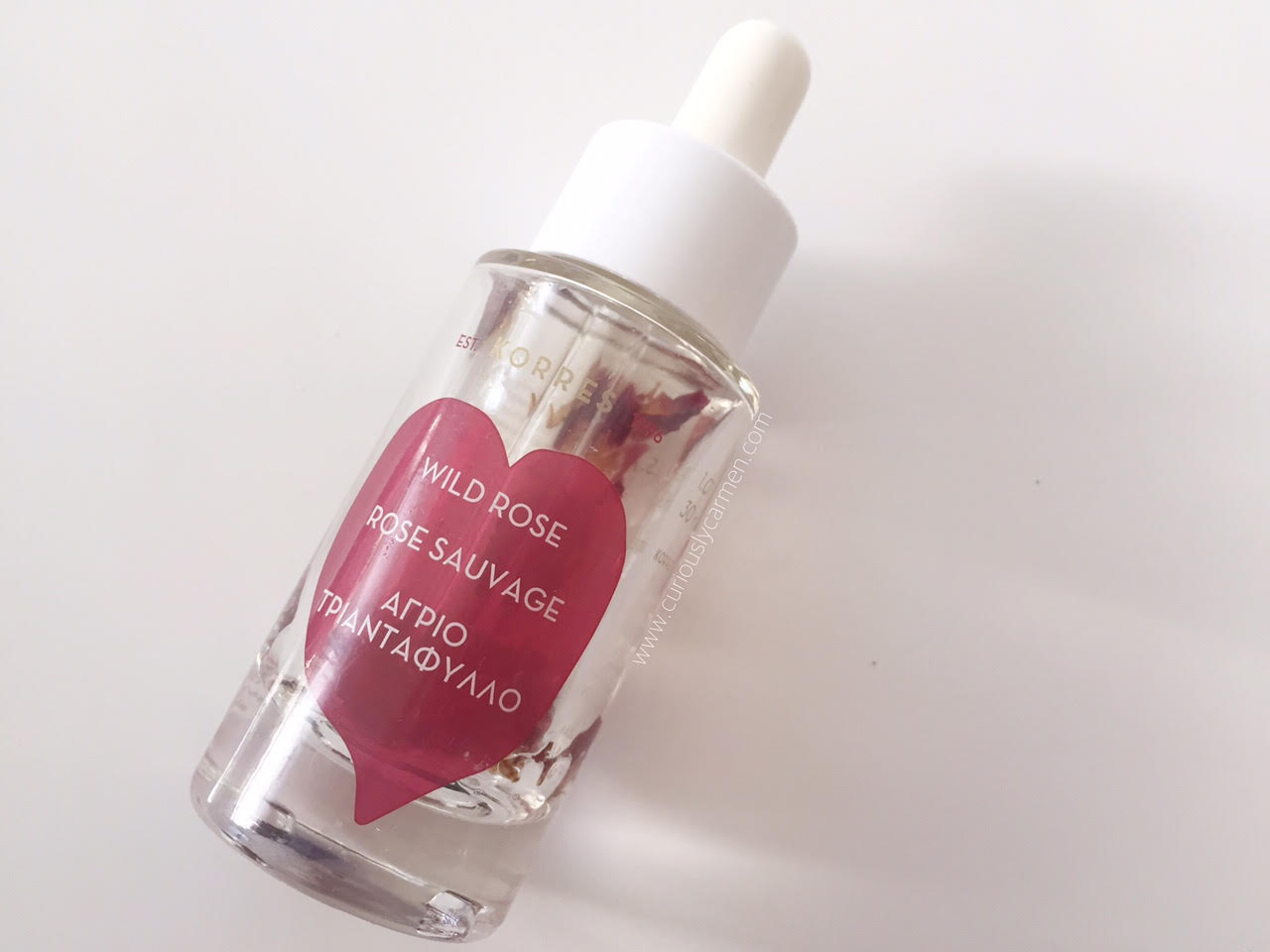 This product is jam packed with amazing ingredients to brighten your complexion. It contains Super C, which is a stabilized superwoman version of vitamin C. Super C increases your skin's absorption of vitamin C by 1000% percent! No, that is not a typo with an extra 0 – it really is 1000%! In addition, the oil also contains wild rose oil which is packed with vitamin A, and essential fatty acids to repair fine lines and discolouration.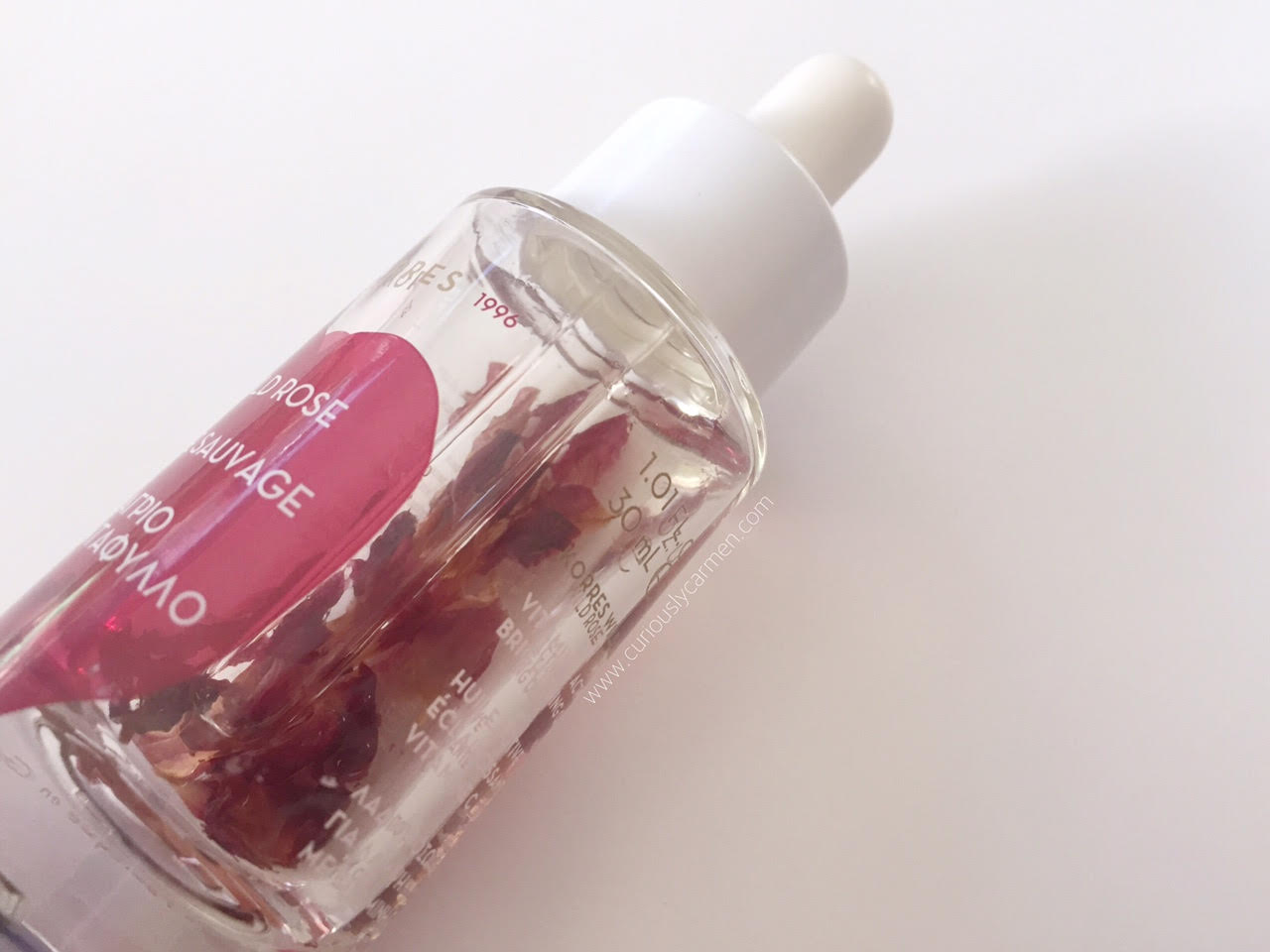 The oil also contains real wild rose petals, as you can see in this closeup. There is a very strong rose fragrant, which makes me feel very elegant when I put this on.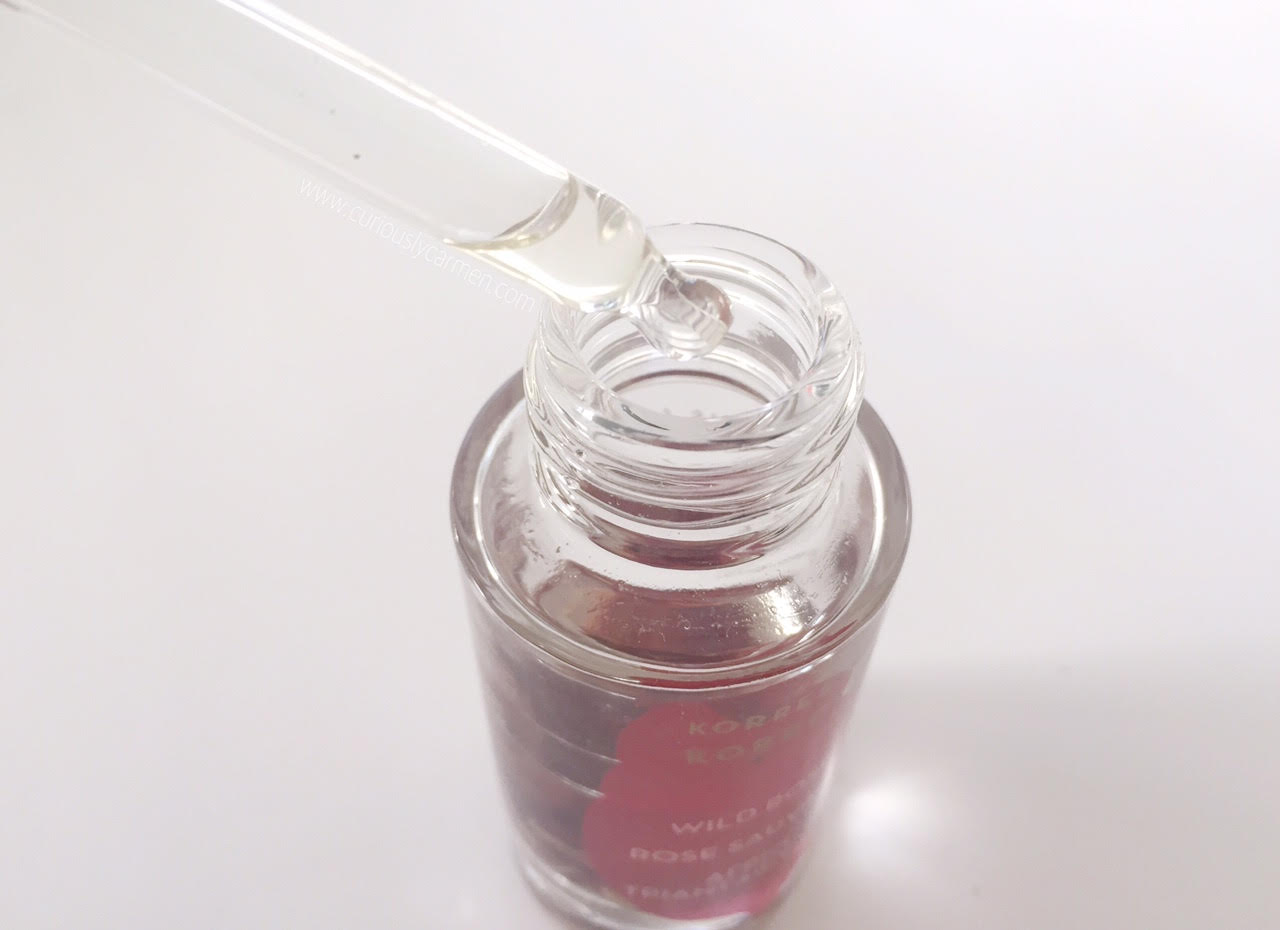 The oil is dispensed in a dropper. I use this product as my moisturizer in the morning and night, and I find that 4-5 drops is sufficient enough for my skin to feel plump and supple. Since using this product, I've noticed a tremendous difference in my skin. My skin feels more plump, and supple. It looks really radiant as well!
To step it up a notch, I've even been incorporating this into my liquid foundation and OH MY GOODNESS. I LOVE IT SO MUCH. I put my liquid foundation on the top of my hand, and drop two drops, mixing it into the foundation. It feels very oily and slippery, but it doesn't add any heaviness to my foundation. The oil makes my skin look very dewy, smooth, and bright. Meanwhile, the lasting power of my foundation is not compromised! So great!
This oil has worked so well for my skin, that I can't think of anything I didn't like about it. It is definitely an investment at a suggested retail price of $75 CAD, but I am gladly willing to purchase this product once I run out because it works really well with my skin. I am trying not to use it so much now so that I can 'save' it – is that weird? LOL.
This product is available at Shopper's Drug Mart!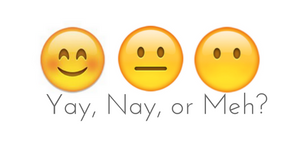 Yay!
Thanks for reading,
Carmen