After grabbing some food with old coworkers a couple months ago, two of us decided to go to Lush afterwards because I was raving about the Lush masks and my coworker wanted to check it out herself. Since we had time afterwards, we decided to stroll around the mall and ended up at THEFACESHOP.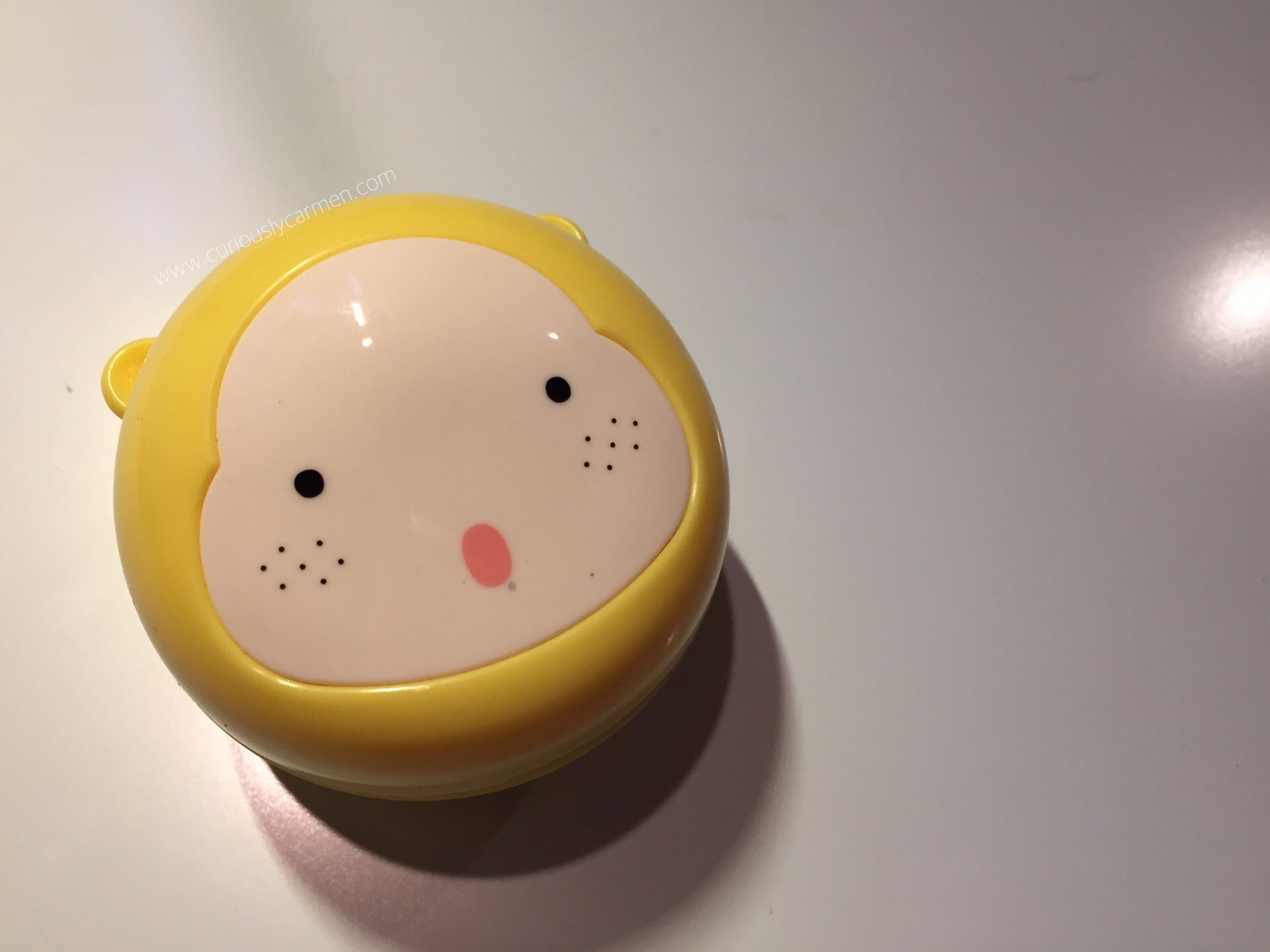 First off, isn't this packaging so adorable?! The packaging was what caught my eye in the first place, and after reading about what it does and talking to the sales rep, I found out that this mask is suitable for someone with oily skin and prone to breakouts.
Since my skin was feeling more oily than that week. I decided to purchase this to see if it would make a difference!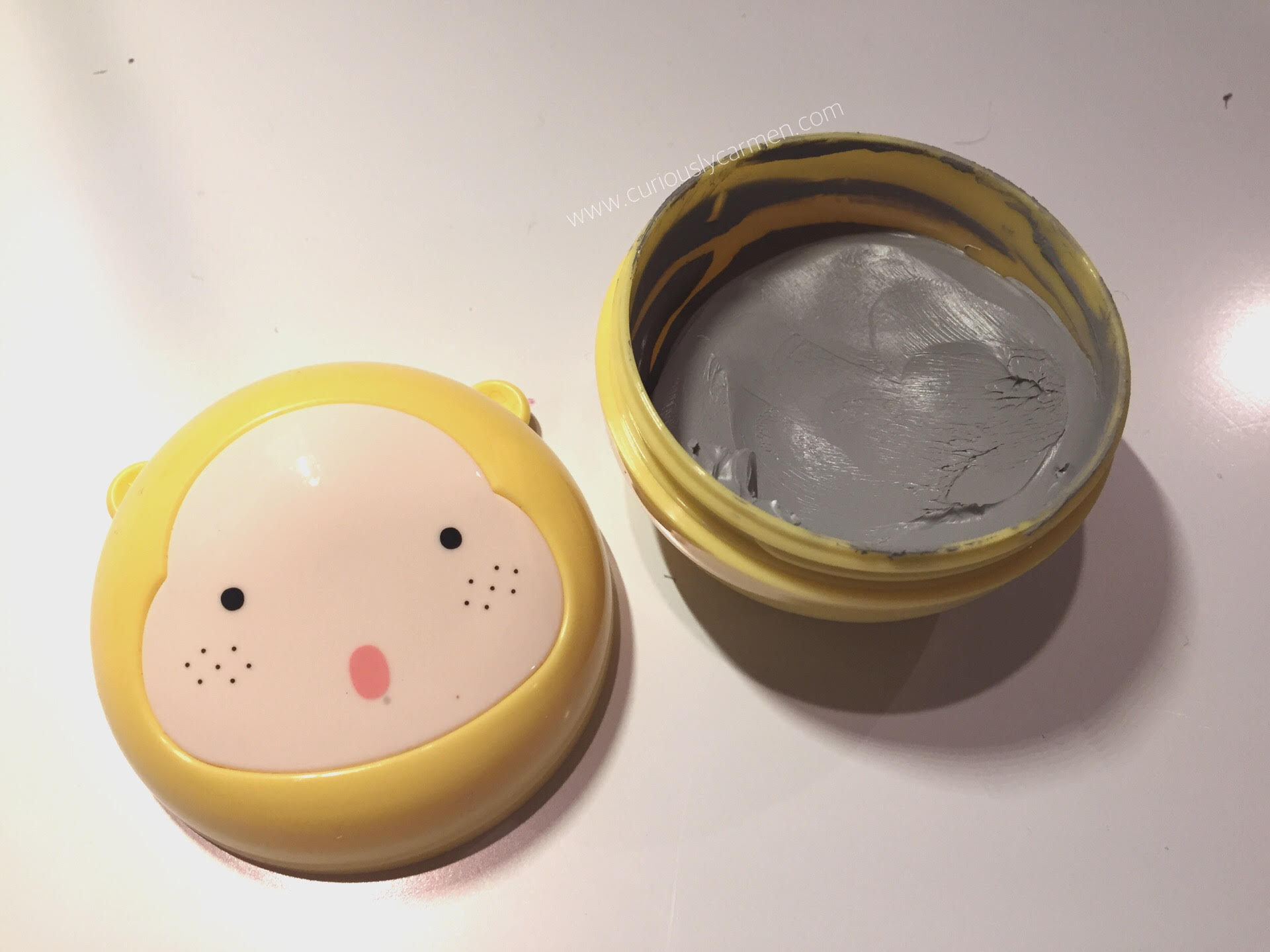 After purchasing the ghassoul pore mask, I went online to look up reviews and read up on ghassoul, but there as much information as I hoped on. Luckily, the sales rep was really informative and I was able to pull pieces together from her comments and the various sites I researched before writing this post.
Ghassoul has similar properties to charcoal, where it draws out dirt, oil, etc (aka. all the bad stuff). From my online research, ghassoul isn't popularly used in the beauty industry, compared to other minerals. One thing I found very interesting about ghassoul is that it is only mined in the mountains of Moroco, Africa! Moroccan women have been using ghassoul for skin and hair since the 8th century.
Another name for ghassoul is rhassoul. The mineral also contains iron, silica, magnesium, and potassium. In its natural form, ghassoul looks like small sheet rocks, which are then dissolved in water for usage.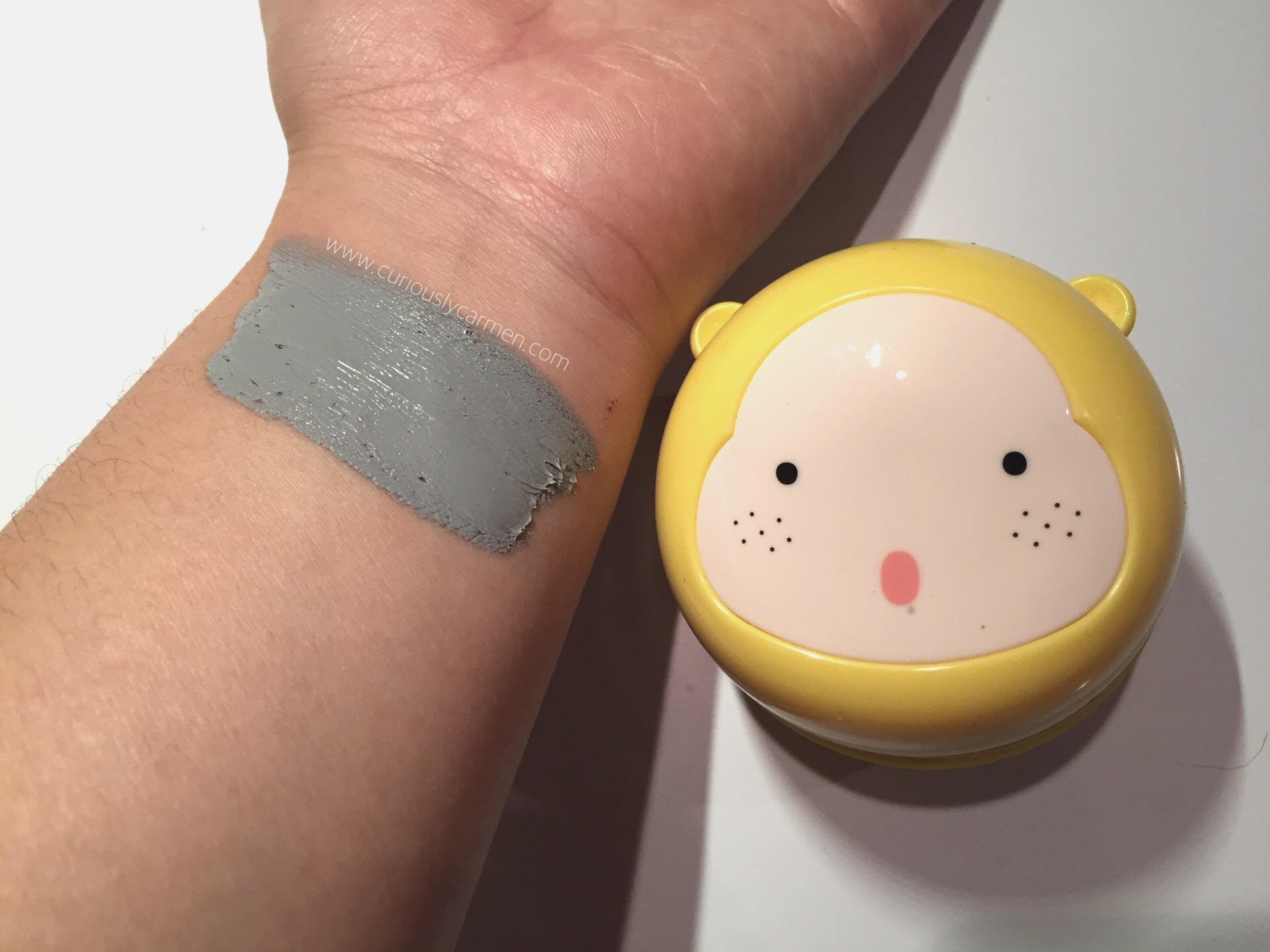 Upon opening the jar, the mask was protected by a thick waterproof paper-like material and was 3/4 full of product. There was a light, somewhat floral scent to it as well.
The mask is pretty thick, as you can tell from the swatch. I applied this to my entire face, focusing more on oily areas. I found this pretty easy to apply, and the scent was a nice touch too. After awhile, the scent kind of goes away and I found myself forgetting that I had put this mask on until I passed by a mirror! Oops.
You wash the mask off after 10-15 minutes and follow up with a moisturizer. My skin felt more nourished, smooth, and less oily afterwards. I have been using this mask a couple of times each week, or whenever I feel that my face is more oily than usual after I'm off work.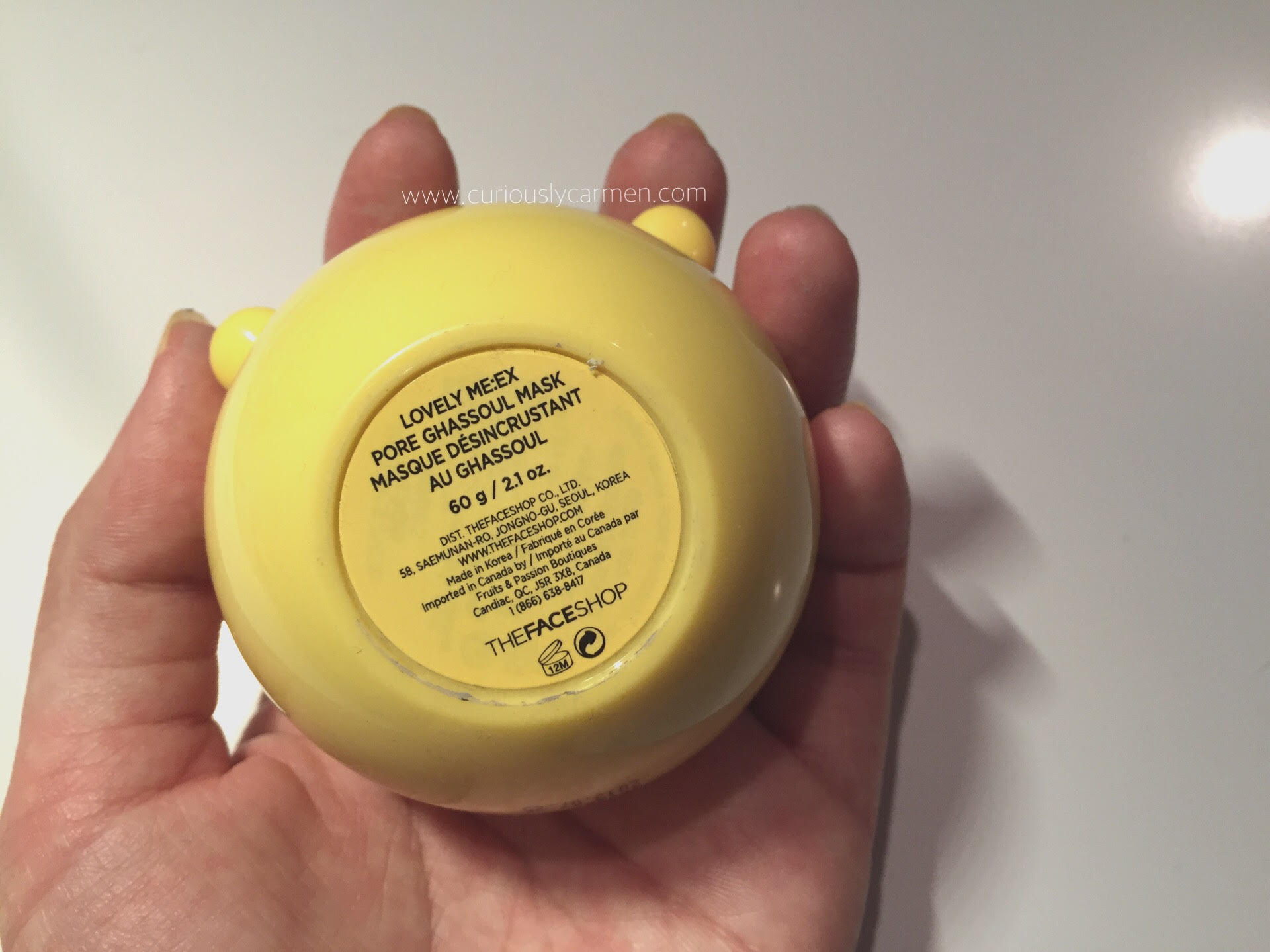 Overall, I'm glad that I tried using this mask. I purchased this for around $8 CAD, which I think is a pretty reasonable price as you do get many uses out of the jar! It also doubles up as a cute jar for small items once it has been emptied and washed out 🙂
Thanks for reading!
Carmen