About two months ago, I posted a picture on Instagram asking what other glasses wearers do when wearing foundation. I normally wear glasses, and I find it so annoying to wear foundation with glasses because the foundation goes on the glasses, which is so gross to me!
Fortunately, I don't wear foundation everyday so it's not a struggle I have to deal with daily. Why do I mention this? Well, I recently tried the Urban Decay All Nighter Long-Lasting Setting Spray. Does it help prevent foundation smudge on glasses?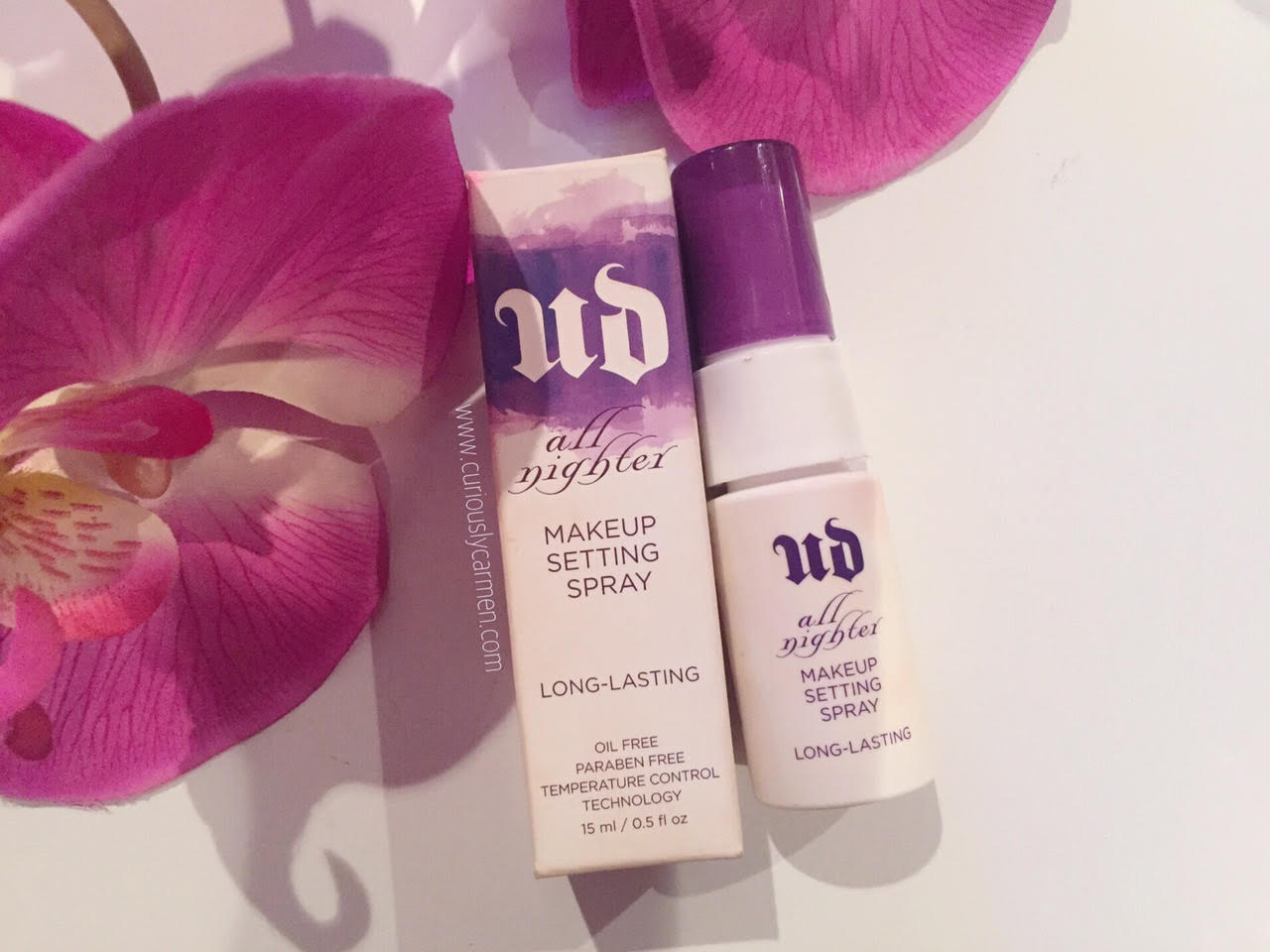 I received this sample size from my friend. Naturally, I was very excited to try it because I am a huge fan of Urban Decay products!
After putting on my foundation, I spray this arms length from my face, with my eyes closed (which protects your eyes from stinging and sets your eye makeup too). Initially, there is a slight alcohol smell that disappears pretty quick. It feels as if I'm spraying water on my face, and I always think that my makeup is coming off before the spray dries.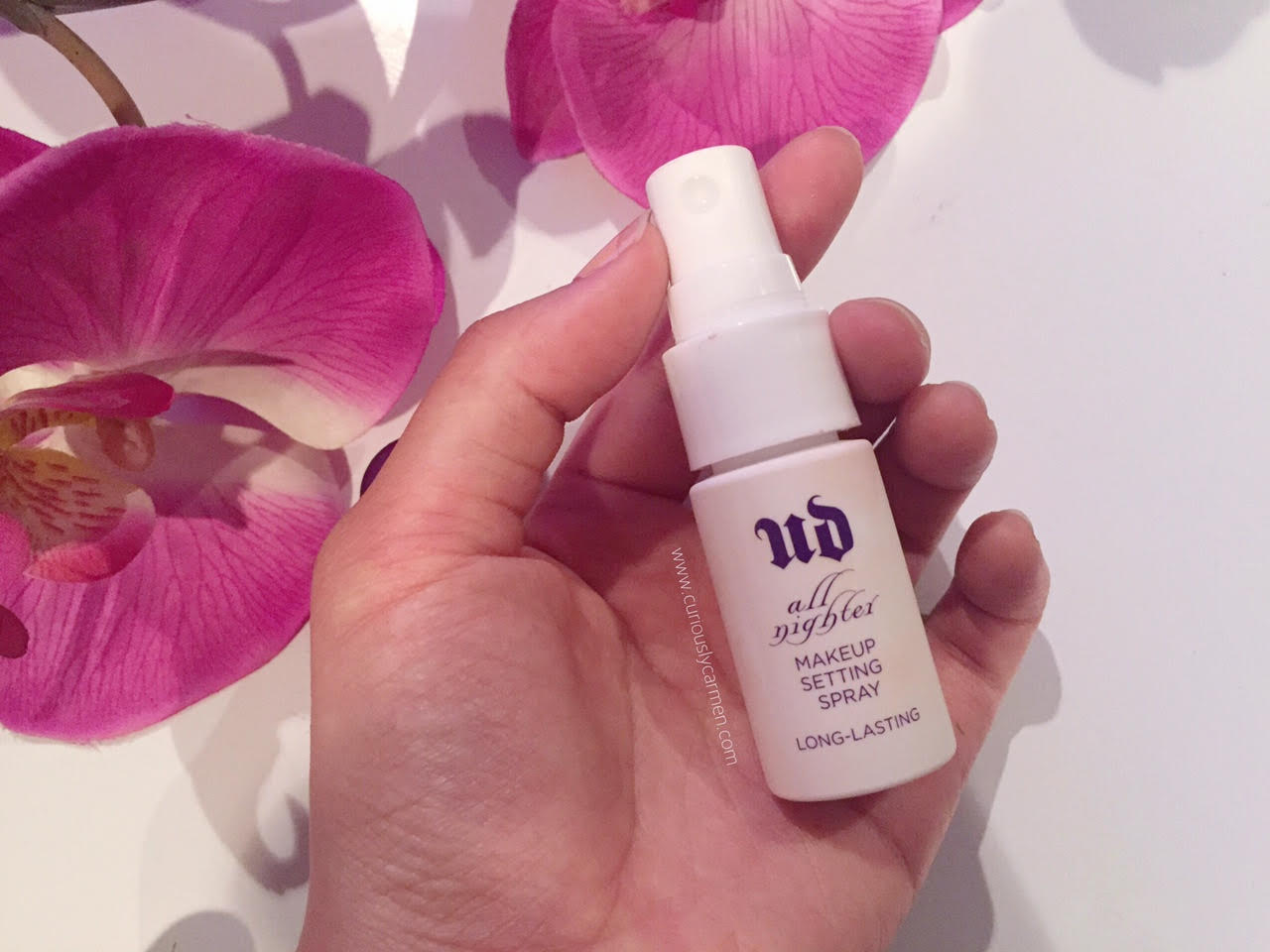 I really like how weightless this feels. Once it dries and the alcohol smell disappears, I always forget I'm wearing it because it's so comfortable on my skin. It doesn't feel dry or heavy at all!
I spent a day out shopping and then took a nap. Usually, my makeup is a bit smudged after I wake up (Yes, I know it's bad to sleep with makeup on but I rarely do it, I just forgot this time!), but I was really surprised that all my makeup remained intact. That was when I remembered I had used this setting spray! Needless to say, I was already quite impressed for my first use.
After a few more uses, I have really come to love this setting spray and it is definitely going to become a staple for special occasions, or when I will be out longer than usual and have no time to touch up my makeup.
The BEST part?! It doesn't leave ANY foundation smudges on my glasses! I just spray this on, and don't have to worry about ANY part of my makeup smudging, caking, or fading away.
It is a bit pricey at $38 CAD, which is why I would save this for special occasions only. But I highly recommend trying this!
Received as a present from friend. Opinions are own.