It is four days away from Christmas and I've only written one other Christmas-related post, oops. I'm trying to catch up but I've been quite busy outside of my blog, so I'm not sure if I"ll be able to write any additional Christmas related posts. I will try my best!
Since I wrote about tried & tested beauty gift ideas for girlfriends last week, this post is for those that are unsure of what to purchase for their boyfriends. If you don't have a boyfriend, then you can use this gift guide for the men in your life, whether it be your male friends, dad, relatives, manager… anyone!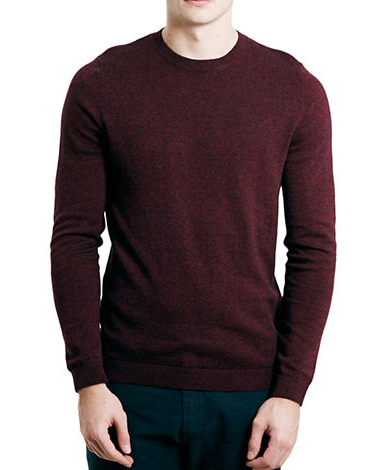 Sweater: Warm and practical, a sweater is a must-have for the colder seasons. You can't go wrong with a solid print sweater that can easily be dressed up, or worn casually. This sweater pictured above is from Topshop/The Bay. The Bay is actually having a really good sale on men's clothing right now.
I chose to feature The Bay since they have pretty good quality clothes and although their clothes can be on the pricier end, their sale prices are really reasonable.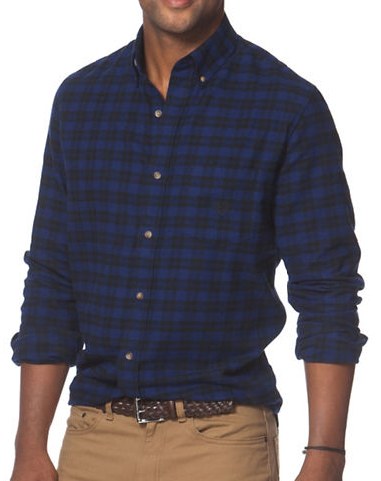 Flannel shirt: For those men that work outdoors, a flannel would make an excellent present as they are super warm and comfortable to work in. For Christmas, one of presents I bought for the boyfriend a flannel shirt for work and  he has been loving it so far (I gave it to him already since the weather is cold right now and he could use it early).
This one is also from The Bay, and is half price right now for $30! You could also throw in a comfortable cotton t-shirt or tank top as well.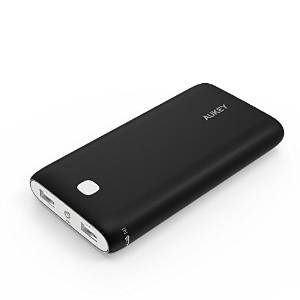 Portable phone charger: I always try to make my gifts as practical and handy as possible,and this gift would be great for all genders. Living in the smartphone era, we are constantly on our phones and dread the infamous low battery symbol on our phones X__X. By gifting a portable phone charger to a person who relies on their phone for work or a long commute, you will definitely make their day a lot easier!
I have a cheaper Aukey brand portable charger, and I love it. It lasts me about 3-4 charges, and is light and durable. The one I have also allows you to charge more than one device at a time.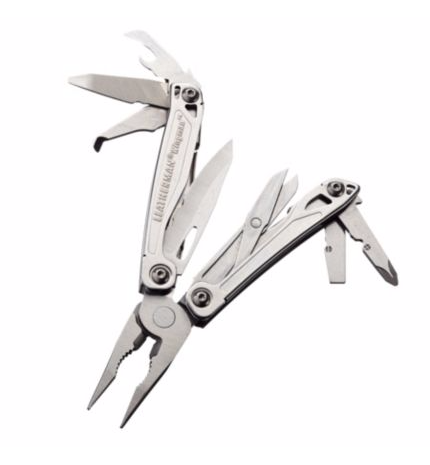 Pocket sized multi-tool: Again, a very practical gift! I bought this for my boyfriend's birthday last year. I'm not sure how I thought of it, but he loves carrying it around with him or leaving it in his car. You never know when you may need a small tool, so this definitely comes in handy.
To make it even more special and personalized, you can get it engraved as well! I found a local goldsmith to engrave his name into the blade. If you decide to get your gift engraved as well, I would recommend doing some research on different goldsmiths. I looked up many goldsmiths and the price range varied a lot, from $20-$50! If you're in Vancouver, I can let you know the goldsmith I went to 🙂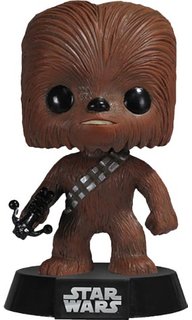 Star Wars merchandise: Moving away from clothing, Star Wars merchandise would be a great gift option for those who love the franchise. The new movie release timed perfectly with the Christmas season, making it super easy to find Star Wars merchandise everywhere.
This is just one of the MANY Star Wars options, but it would look great on a desk or just as a decoration figure in the house. Funko also has other really great and cute bobble head figures too. Check out this Funko figure of the evil queen in Snow White.
—-
I hope that these ideas inspired you! Apart from the Star Wars figure, the other gifts are really practical, which I'm sure your boyfriend or whoever you are giving it to would really appreciate.
Thanks for reading and Merry Christmas/Happy Holidays in advance!
-Carmen
Not a sponsored or paid post. Opinions are my own.