For our family Christmas dinner, my aunt suggested Amorosa Pasta House to try something different. I remember coming here probably 7-8 years ago, but don't remember much of it.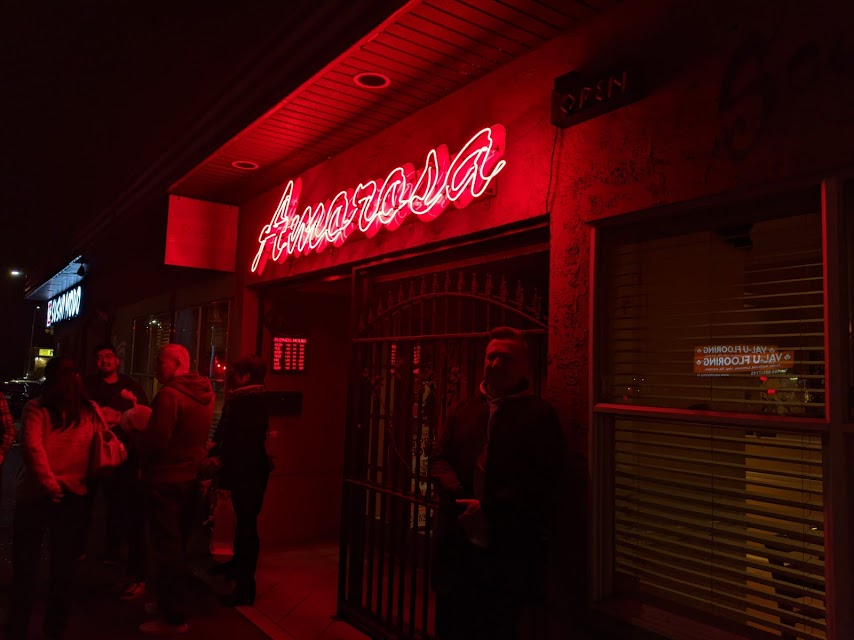 Amorosa Pasta House is located in a random and not very convenient area in South Burnaby. It is your typical, neighbourhood restaurant that has probably been around for at least 20-30 years serving a large portions of Italian and Greek food. They don't open these types of restaurants anymore!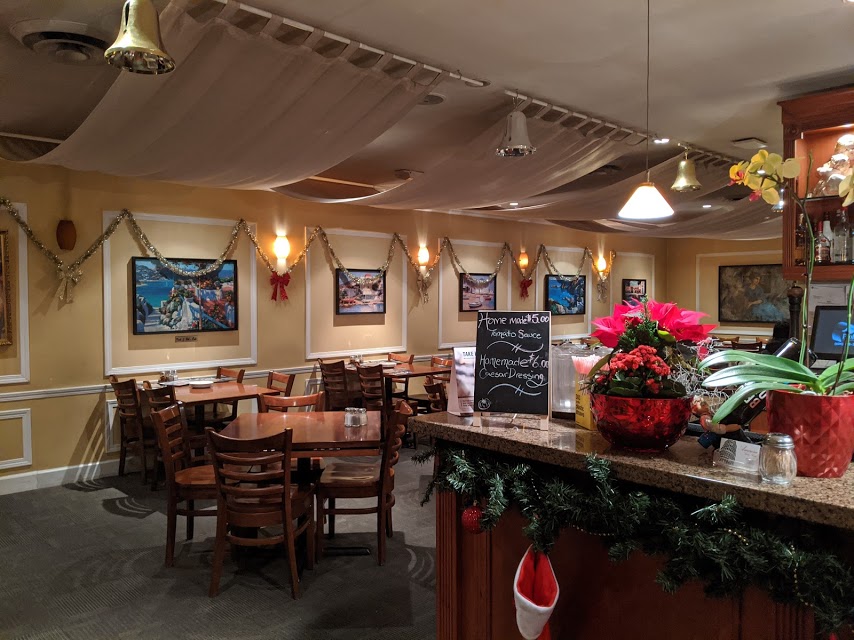 The restaurant was quite clean and tidy. It had a warm, comforting atmosphere and seating was comfortable. Since there were 13 of us, we were given a section of the restaurant separated by a wall ledge.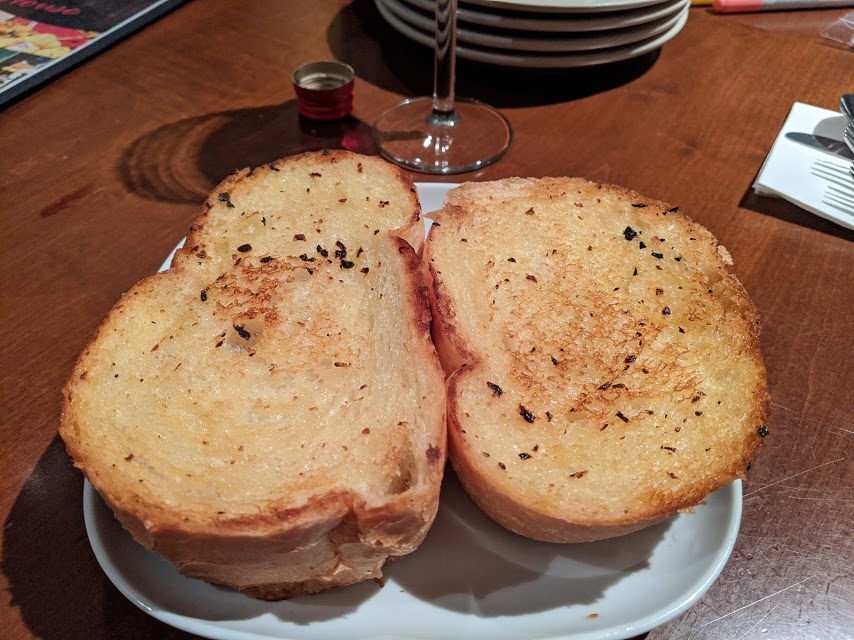 Garlic bread: The garlic bread was an excellent choice from my uncle's end. It was very garlicky, buttery, fluffy, and full of carby goodness. We ended up ordering another plate because everyone enjoyed it a lot, especially the monkeys (my two little cousins).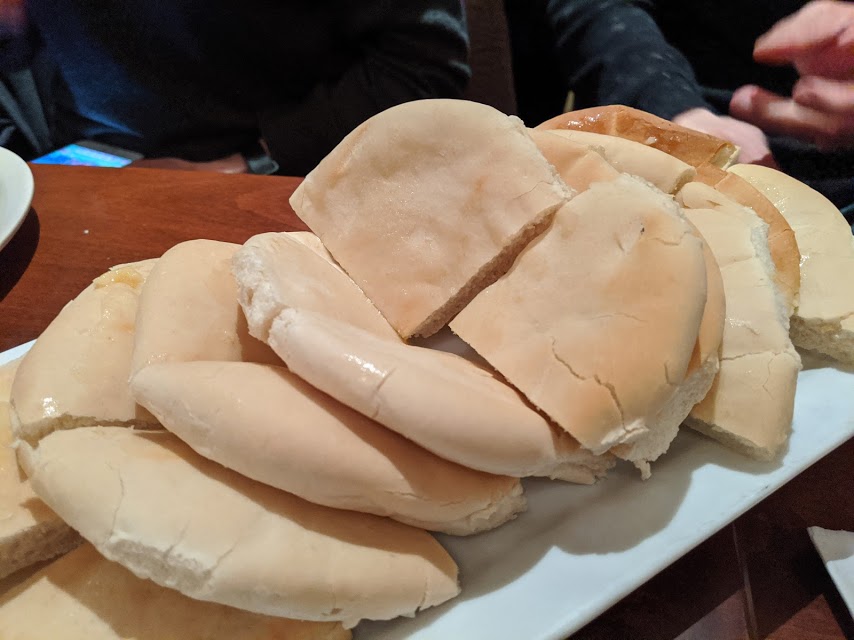 Pita bread: We had sooo much bread that night. Some of our orders came with a side of pita bread, so the server just gave it to us on one large plate.
House salad: Their house salad was a Greek salad but with a lot of romaine lettuce, probably because it's cheaper. The salad came with a red wine vinaigrette sauce. The veggies were fresh and crunchy, but a few of us including myself didn't really like the vinaigrette.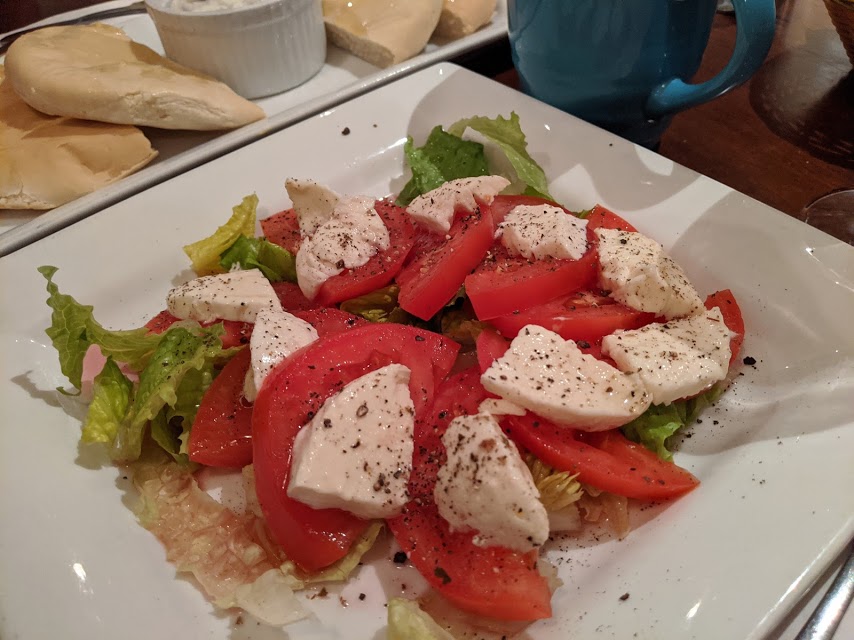 Caprese salad: Cola ordered a caprese salad, but it was disappointing. They poured way too much of the red wine vinaigrette over the salad, to the point where that was all you could taste.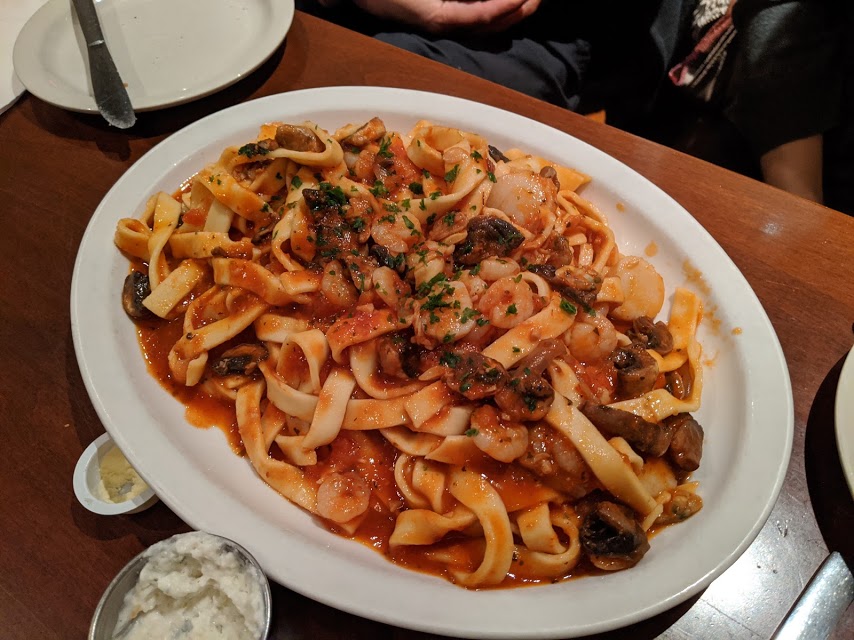 Pescatore pasta: My parents split a pescatore pasta aka their seafood pasta. Unfortunately the noodles were overcooked and the sauce was very bland and watery. The portion was large, but the taste was not good.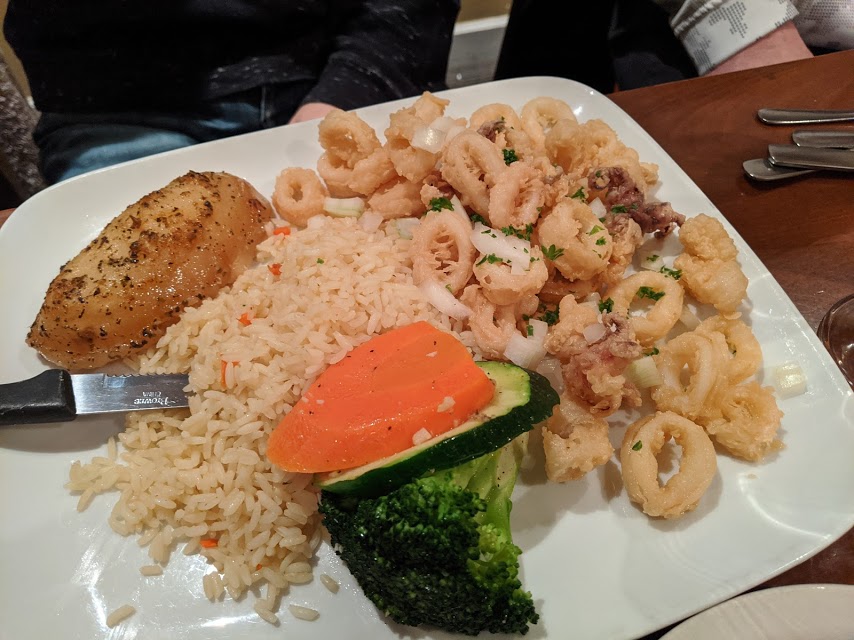 Calamari entree: My uncle ordered the calamari entree, which came with rice, potatoes, veggies, and pita bread. The calamari was crunchy but I didn't find it to have much flavour.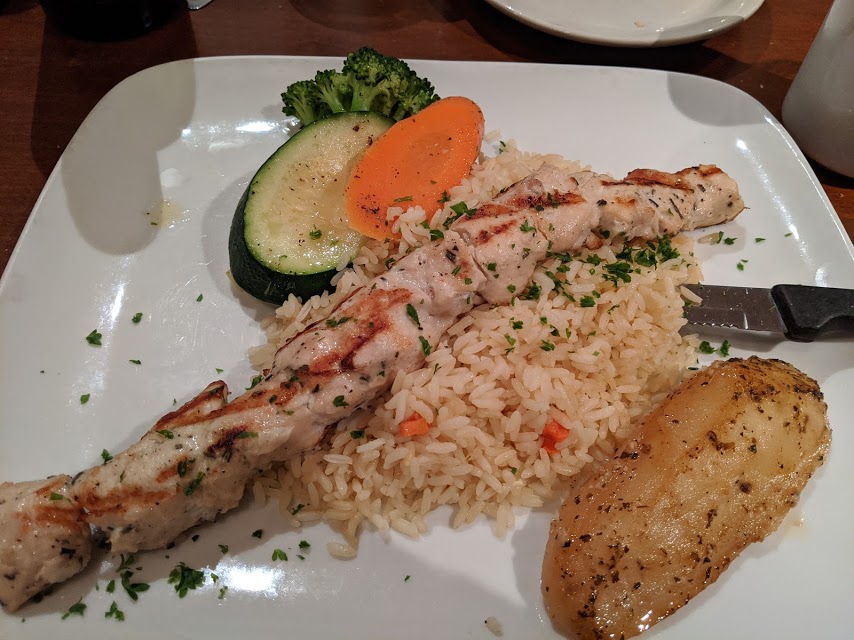 Chicken souvlaki: My chicken souvlaki was so disappointing and bad. The chicken was really bland and lacked any sort of grilled flavour… felt like I was eating boiled chicken on a skewer. I would not order this again. Ugh!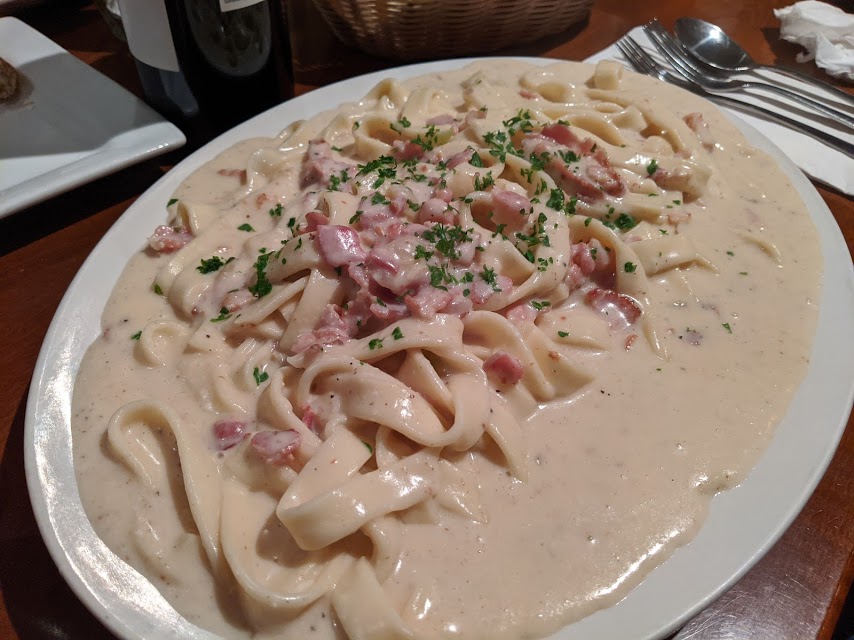 Carbonara pasta: The fiance ordered the carbonara pasta. It was quite strange because it was very saucy… almost like a carbonara pasta soup as you can see. Taste wise, it was meh…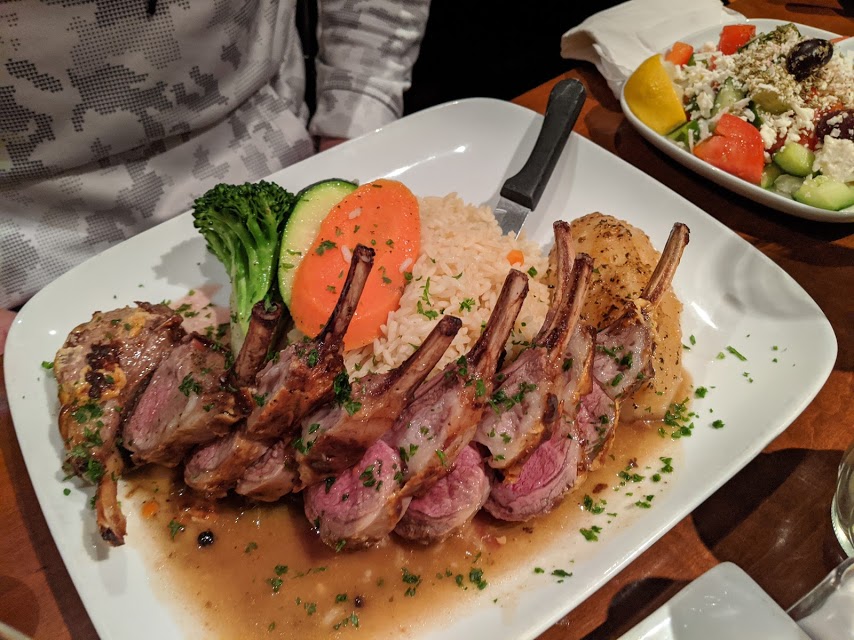 Rack of lamb: My uncle's rack of lamb, probably the best dinner dish that night considering the rest of ours were disappointing. The rack of lamb was very tender and flavourful. The meat fell off the bone as well.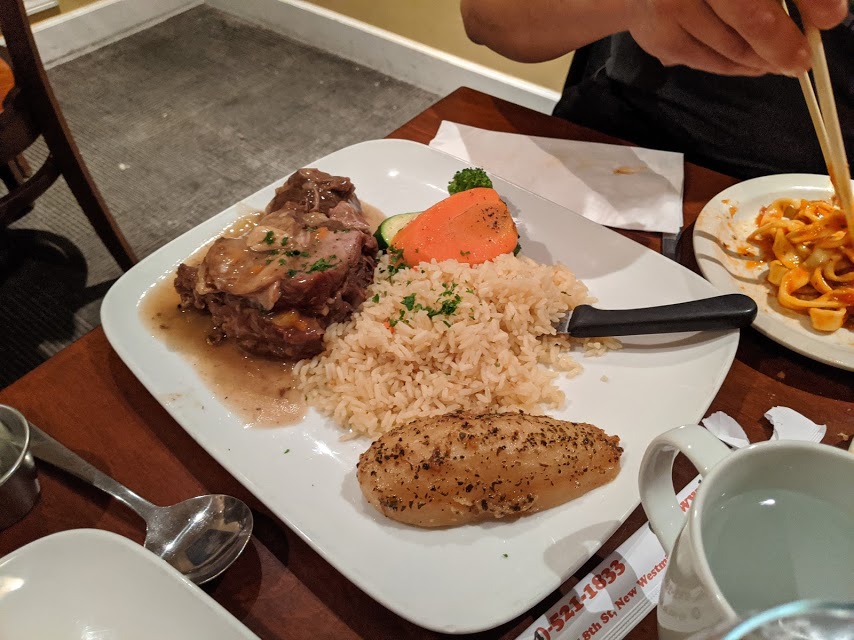 Braised lamb: My parents also split a braised lamb, which was thankfully better than their awful watery, overcooked seafood pasta. It seems like the only dishes Amorosa does well is their lamb.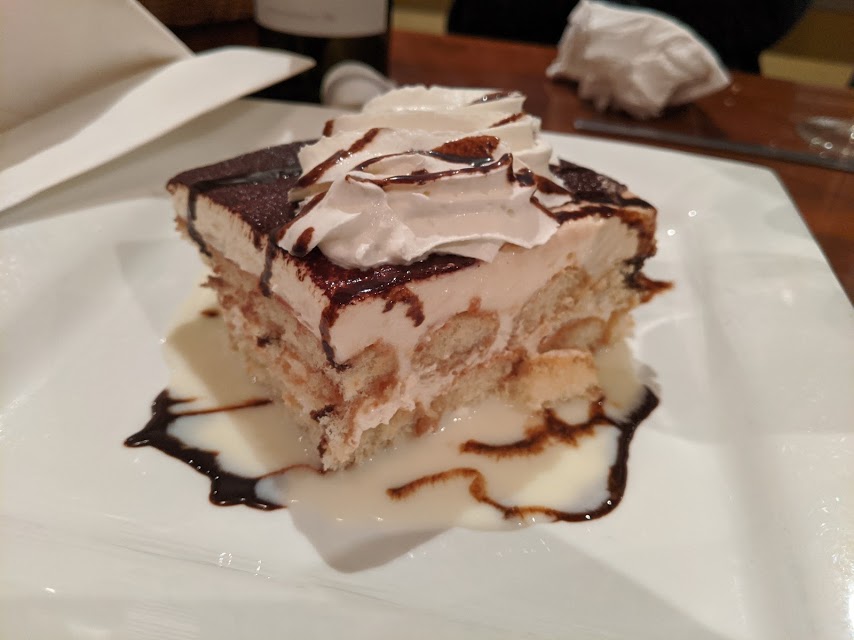 Tiramisu cake: For dessert, some of us split the tiramisu cake. Usually tiramisu is made with coffee, but they only made it with chocolate… whether that is a good or bad thing, I'm not sure. Anyways, the cake was sweet and chocolate-y.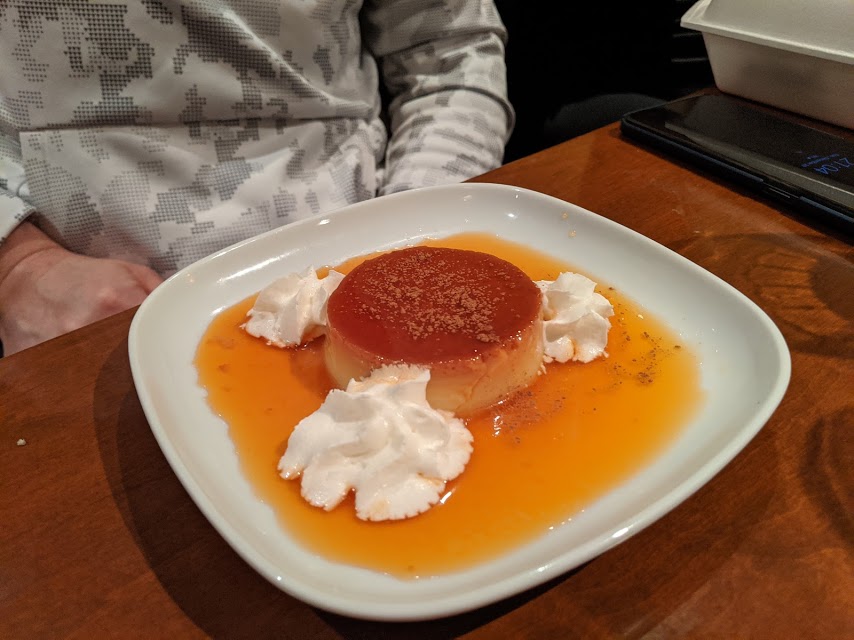 Creme brulee: My uncle ordered the creme brulee. I wasn't a fan of this as it didn't taste fresh. The top sugar layer was not hardened and did not crack.
It seems like they just pre make it and take it out, but it would be nice if they freshly torched the top. The creme brulee tasted just like a custard instead.
The food was quite disappointing except for the lamb and garlic bread. The good thing about this place was that service was really friendly, attentive, and managed our large group well. I would not recommend coming here unless you like lamb.