Greek food isn't something I have regularly, but I do enjoy it a lot. I was looking for a Greek restaurant to order from on UberEats, and originally we wanted to try Trocadero. However, Uber kept saying they were unavailable but when I called the restaurant to check, they said their system was up and working. Since we were both getting hungry, we gave up and decided to try Argo as the second choice.
Argo is located on Canada Way by Boundary Road. It seems like there are a handful of good restaurants in this intersection, such as Simba's Grill, Agra Indian, Charlie's Chocolate Factory, Big Star Sandwich, and of course, Argo.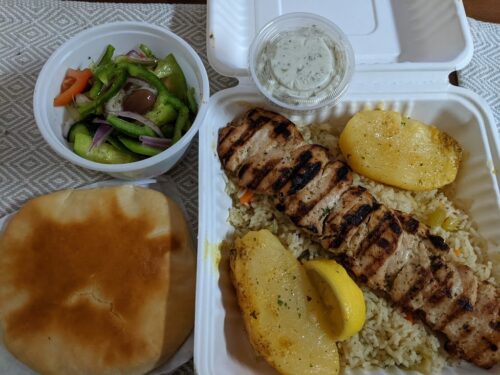 Chicken souvlaki: I love my chicken souvlaki, and that's what I ordered that night! There was so much that I had half for dinner the next day as well. The chicken skewer was big, and seasoned well with a nice grilled flavour to it. It was sliiiiightly on the dry side, but not extremely dry. The rice was fluffy and seasoned well too.
I really enjoyed the Greek potatoes. They were extremely lemony and delicious. I've had Greek potatoes where it wasn't marinated enough, so the middle of the potato didn't have any lemon flavour. However, Argo's potatoes were delicious and what stood out to me the most.
I asked for the Greek salad to have no feta cheese in it, but it was still good. The vegetables were fresh and crunchy. Overall, I was satisfied with my chicken souvlaki plate and would get it again.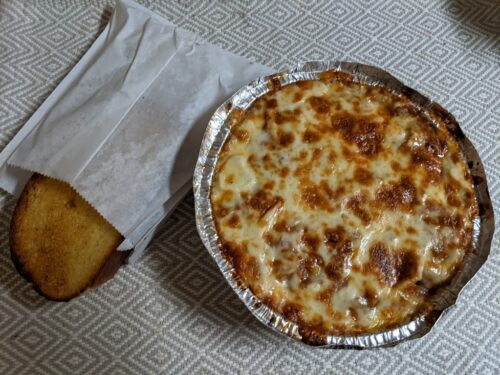 Lasagna: This isn't really a Greek dish, but they had it on the menu. The fiance absolutely loved the lasagna. The lasagna was extremely cheesy and full of beef and tomato sauce. The garlic bread on the side was very garlicky and soft too.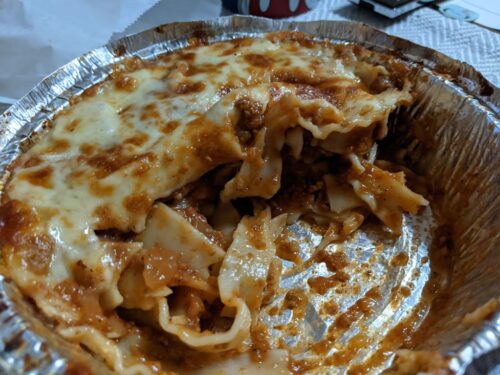 We both enjoyed our delivery from Argo and would get it again. The portion sizes were big (we had enough for 2 dinners) and the food was tasty.