The fiance and I were in the mood to try something different. After looking at different cuisines, we decided on Malaysian! I can't say I've had much Malaysian food in my life. Anyways, we have heard good things about Banana Leaf and picked the location on West Broadway.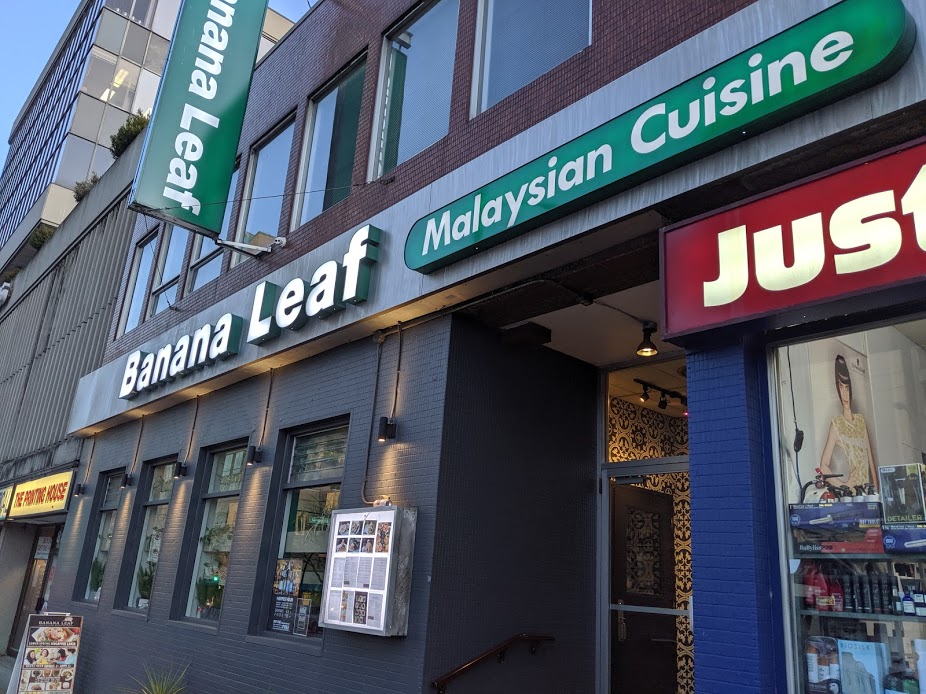 We came on a Saturday evening around 6pm without reservations, and it was quite busy already. If we came any later, we probably would not have gotten a seat right away!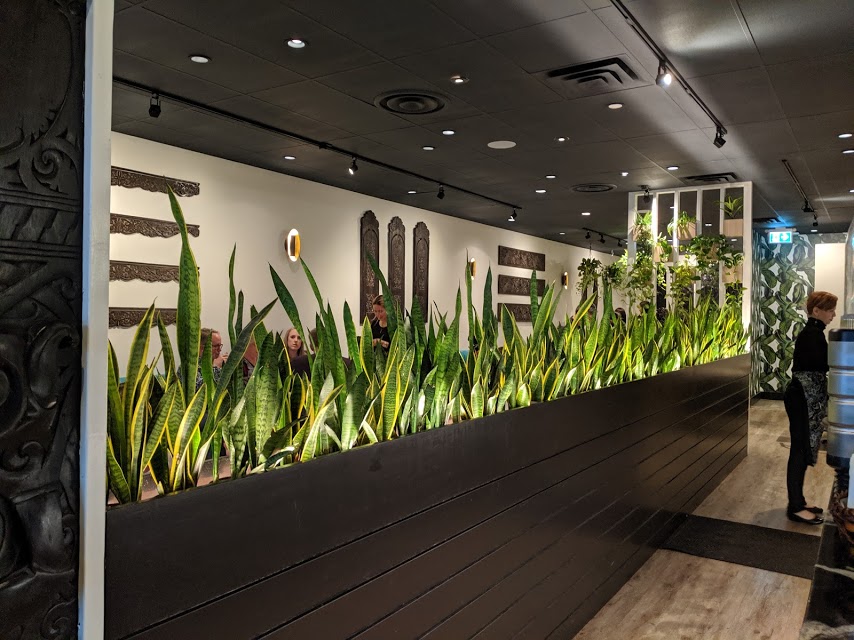 I do remember coming to this location as a kid with my relatives, so it has been around for a long time! However, I remembered the restaurant being darker inside. The restaurant does seem to have been renovated in the past few years, I was looking on Yelp and it used to look different. The style now is more open and modern.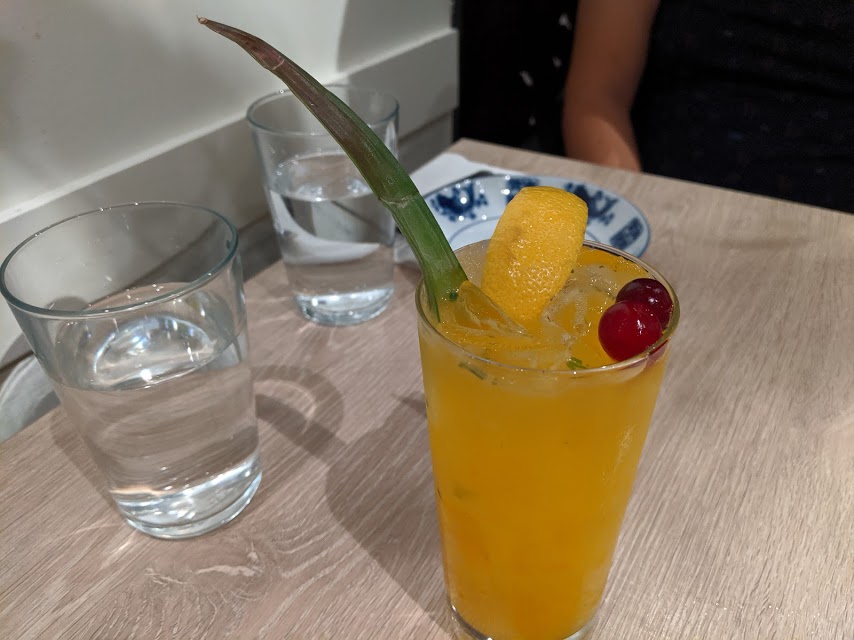 Drink: I don't remember the name of the drink and it isn't listed on the online menu, boo! But it was a virgin cocktail made with passionfruit, mango, soda, and maybe some other juices.
The drink was sweet and refreshing and wasn't overloaded with ice, which I appreciated. One of my pet peeves is ordering a drink and half of the drink is ice. My only complaint would be that the banana leaf decor they put inside the drink was a bit dusty, which was off putting. I ended taking it out of my drink.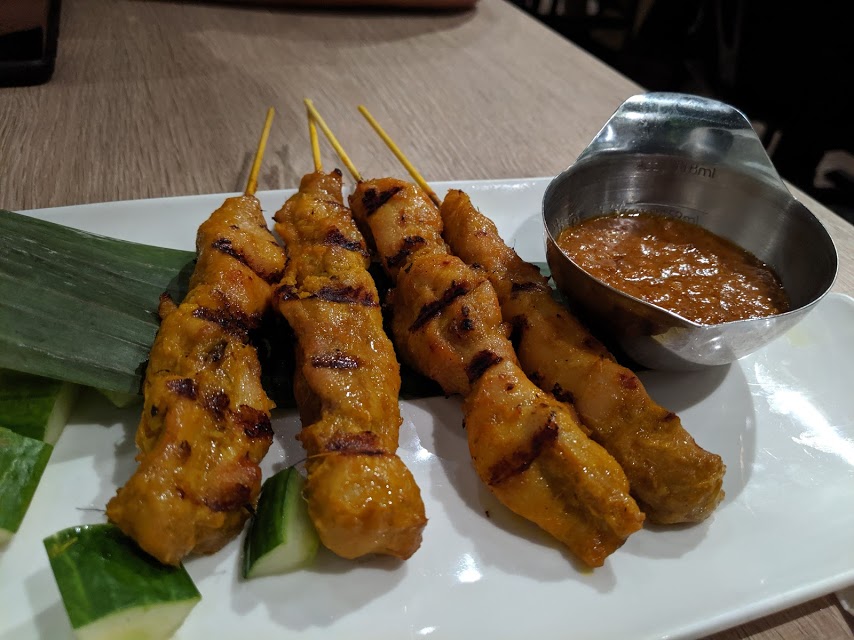 Chicken skewers: We started off with the grilled chicken skewers. The chicken was very juicy and full of flavour. There was a lot of lemongrass and garlic flavour, which we enjoyed. The skewers were a great start to the dinner!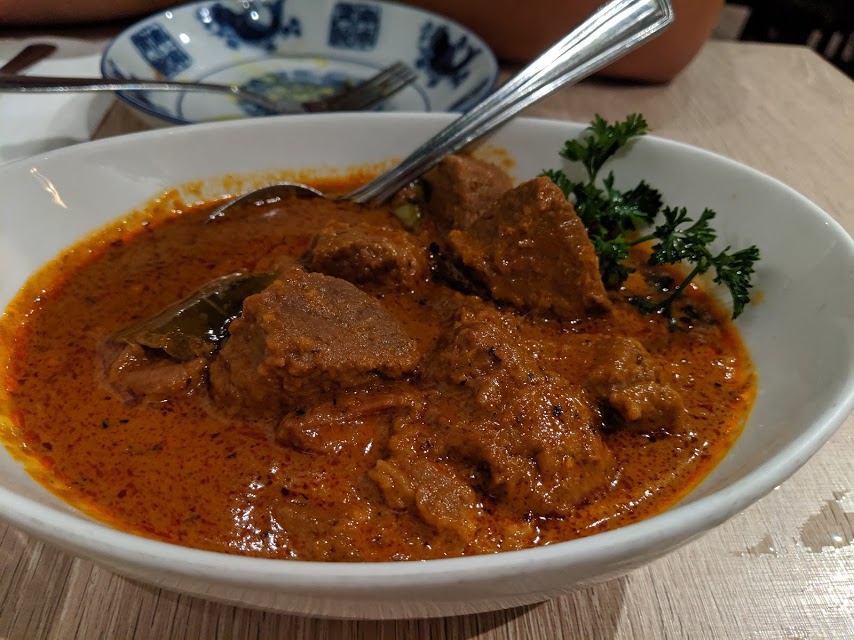 Beef rendang curry: Rendang is a type of spicy Indonesian meat dish, which we haven't had before. I love all different types of curry – Japanese, Thai, Indian, and now I was able to try Indonesian curry!
Compared to Japanese and Thai style curries, the spices were sharper if that makes any sense, and less creamy. The beef rendang curry packed a nice, spicy heat to it. It reminded me more of Indian curry. The beef was also melt in your mouth tender, and it was a generous portion.
We ended up ordering a side of roti canai to dip into the curry, which was the perfect complement!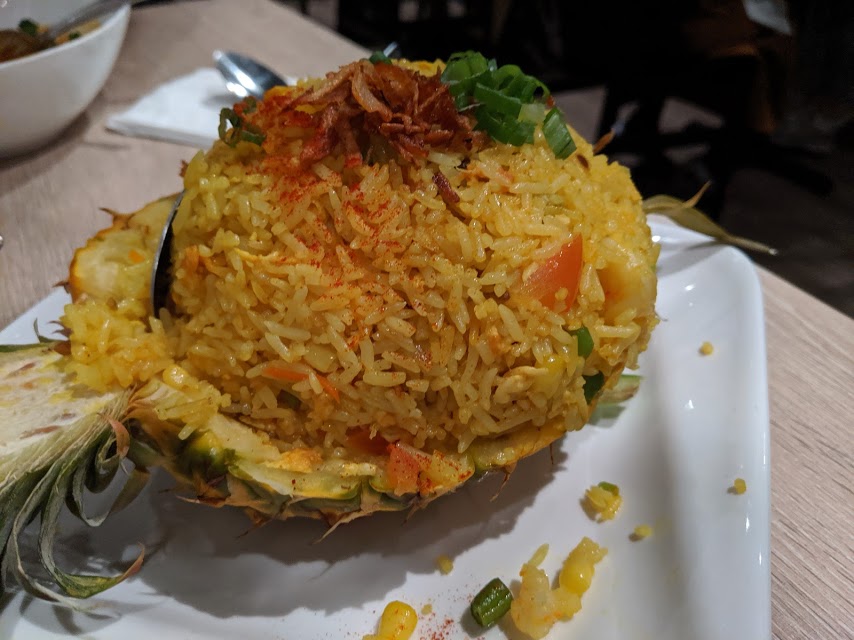 Pineapple seafood fried rice: This is probably one of their most popular dishes, and visually appealing ones too! I was quite excited to try the fried rice and it did not disappoint.
The pineapple gave the rice a slight sweetness to it and was unlike other fried rice dishes I've tried before. There was a lot going on in the dish with some seafood, chicken, pumpkin seeds, raisins, and pineapple… However, the flavours all went together and wasn't as overwhelming as it sounded.
It was a bit messy to scoop out because the rice would fall onto the plate, but it wasn't that big of a deal. I also found the portion to be a bit small for the price, but at least it was good.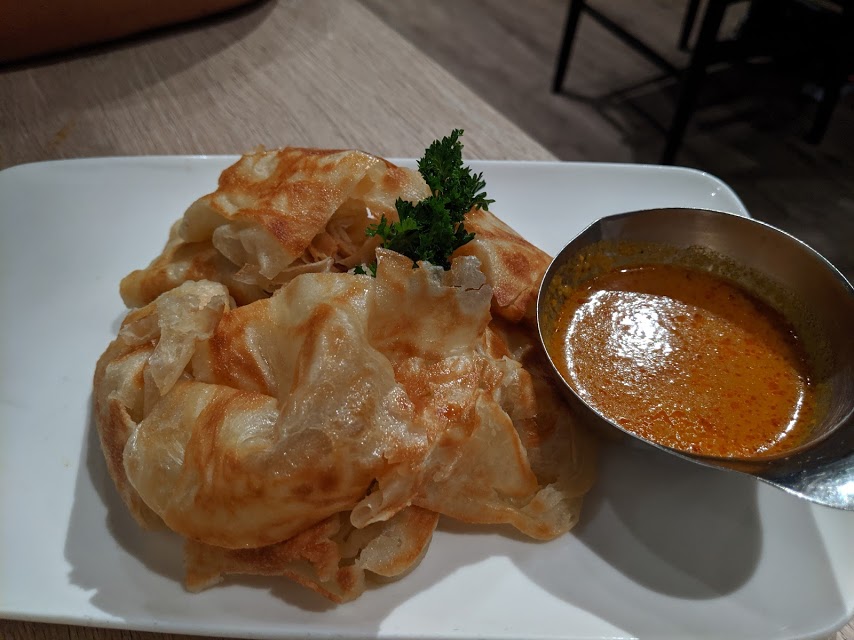 Roti canai: The roti canai was an extra addition to go with the beef rendang curry. I remember having roti canai many years ago and enjoying it, this time was no different.
All the dishes we ordered were delicious. Since I don't have Malaysian food often and am not of Malaysian descent, I am unsure of how authentic it is…. but it was definitely tasty. It was nice to have something different apart and we would come back.