I have heard about Baroness Bubble Tea for awhile now when they first opened in late 2019. They are known for using oat milk, which is great for me because I can't drink milk! Unfortunately, the store was far for me and I am rarely in that area.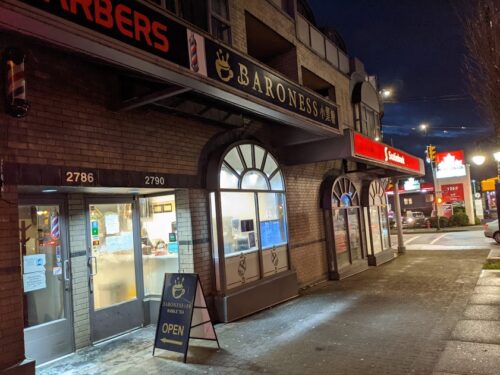 When we went to pick up Raisu for my birthday, I noticed Baroness was nearby so we stopped here too. It ended up being one of our new favourite places and we went back here again a couple weeks later.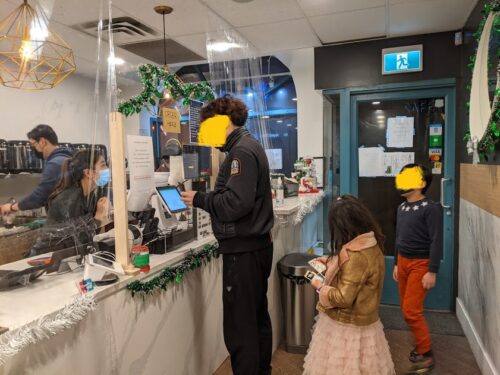 The cafe is quite small and parking is hard to find since they are located at a busy intersection, West Broadway and Macdonald. Due to COVID, they have closed off their seating area so it is take out only.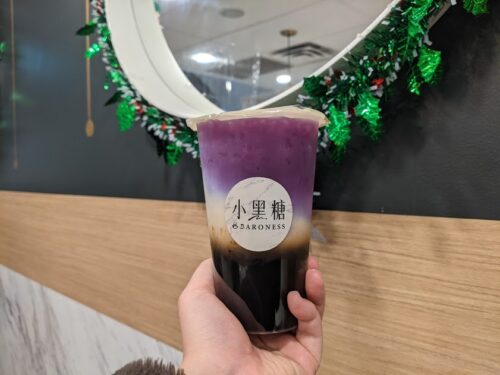 Purple yam with oat milk: The purple yam drink here was delicious and did not disappoint. The yam did not taste artificial and had a smooth, nutty flavour.
In addition, the oat milk was creamy and delicious. The pearls were very chewy and fresh. Everything about this drink was delicious and I ended up ordering it again on our second visit.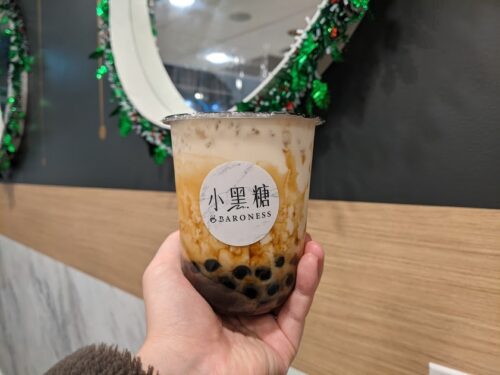 Brown sugar milk: The fiance ordered the standard brown sugar milk. His drink was also very enjoyable, with the perfect amount of sweetness and chewy, soft pearls.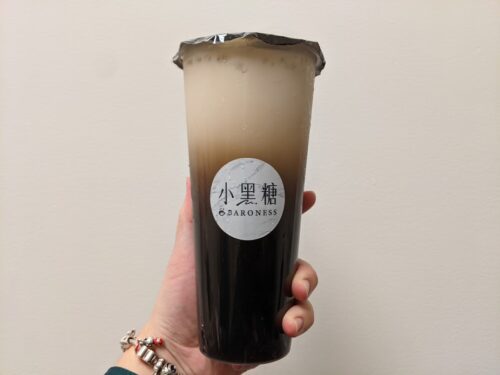 Wintermelon oat milk: Wintermelon tea is delicious and caffeine free. I haven't seen a wintermelon oat milk drink before, but this was also delicious.
I find that wintermelon has a very subtle and light taste, and is easily overpowered by other ingredients. However, the wintermelon taste was still evident with the creamy oat milk.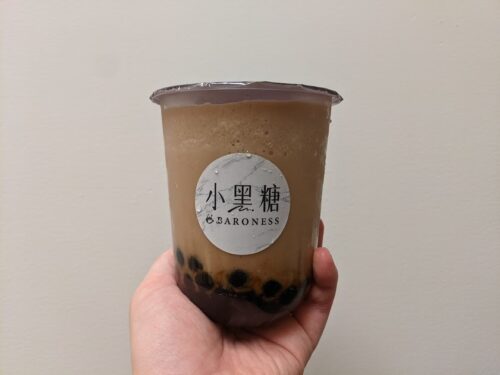 Chestnut oat milk smoothie: Another drink that I haven't seen around in other bubble tea shops. I didn't see them making this drink so I am not 100% sure if they use real chestnut, but it sure tasted like it. It didn't taste artificial.
Baroness has quickly risen to the top of my bubble tea list, and I would highly recommend trying their drinks. One thing to note is that their hours are limited compared to other shops. They are closed on Mondays and Tuesdays, and open only from 2pm-7pm on the other days.
Although Baroness is out of the way for me, I would gladly make the drive there if I was free that day because their drinks are high quality and delicious. I am looking forward to my next visit.