The last post of 2018!
Another year, another year wiser. For my birthday this year, I wanted some delicious, high quality Japanese food and found Bistro Sakana!
Bistro Sakana is located in Yaletown, right across from Minami. I considered going to Minami as well, but in the end I rather try a place that I haven't been before.
Despite being a cold, rainy December night, their patio was open and started to fill out throughout the evening. It is all covered, with heat lamps above and candles at each table.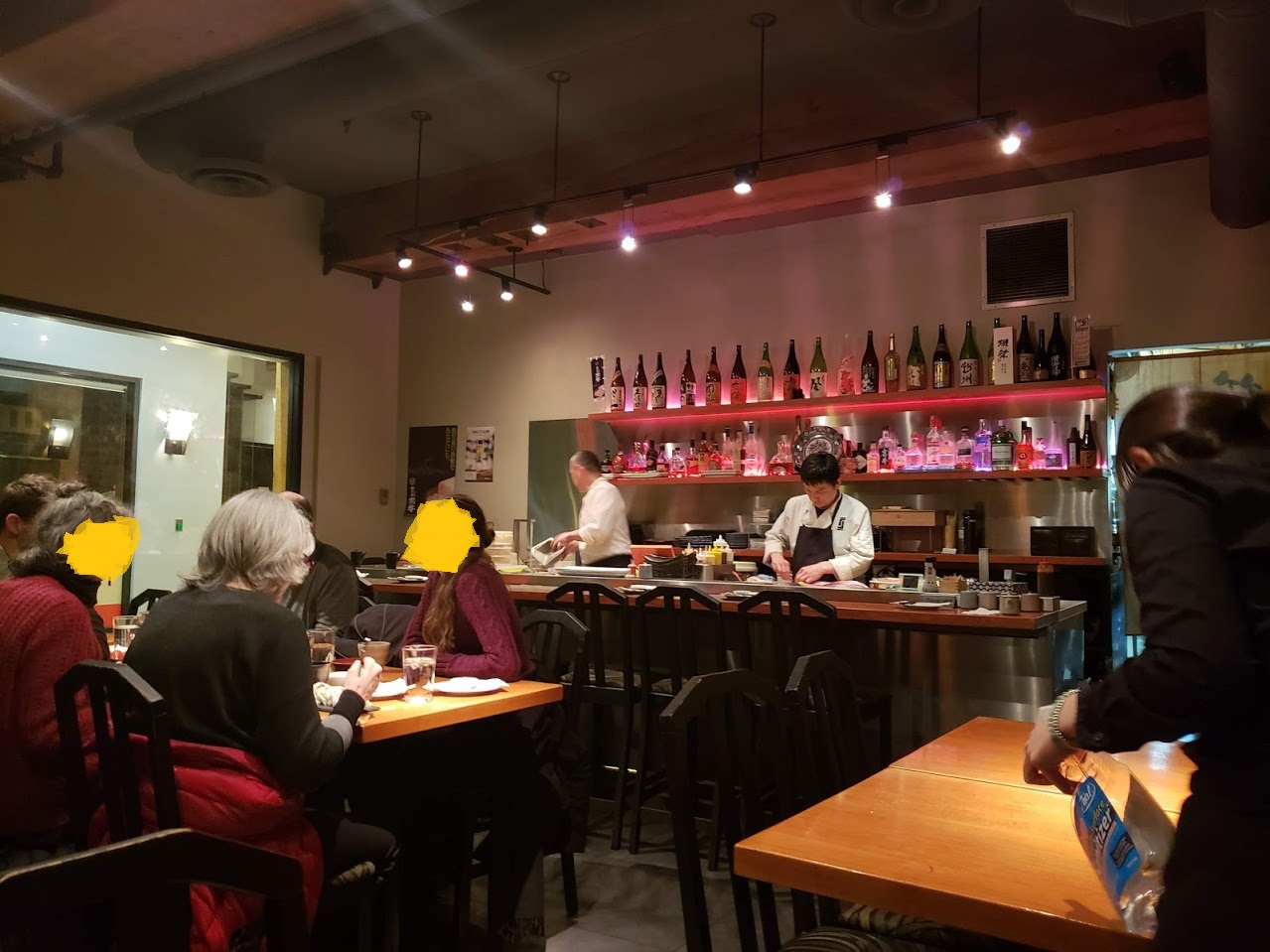 The inside of the restaurant with an open view of the sushi chefs.
Premium omakase sashimi elite set: I love, love, love omakase! I am indecisive when it comes to sushi (just ask the boyfriend how many times I ask him to select our rolls heh) and don't really know the different types of high quality sashimi. Anyways, the elite set is the smaller omakase which has 10 pieces of sashimi. You can also order the prime set which has a lot more sashimi and is $100.00.
The selection of sashimi that day, starting from right to left was: shima-aji (striped jack), hamachi (amberjack), blue fin tuna, rockfish, and hirame (flounder).
They were all delicious and fresh – exactly what I wanted!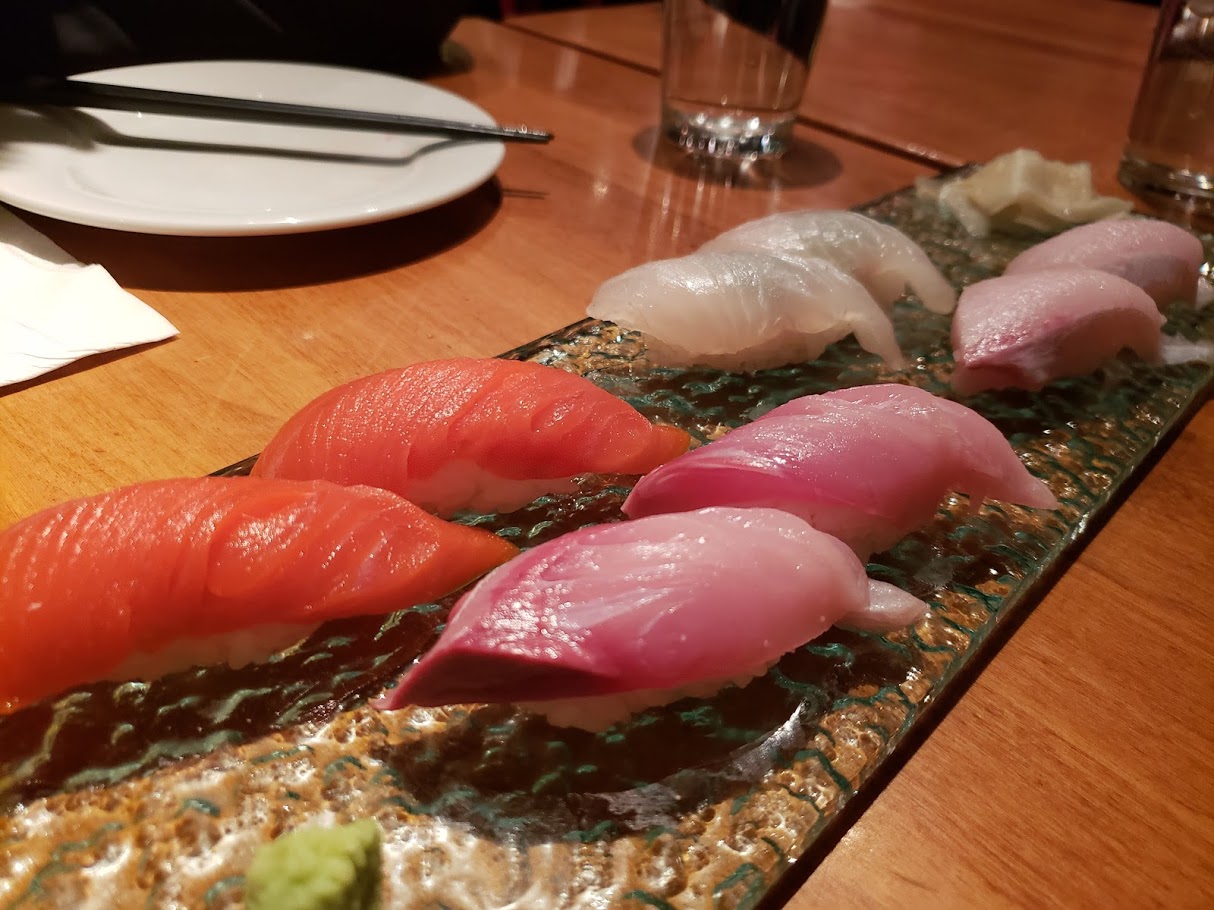 Assorted nigiri: I asked the boyfriend to select some nigiri for us since I am so indecisive when it comes to sushi. He made an excellent choice in ordering two wild salmon, seabream, hamachi, and hamachi toro.
I was excited to dig in to the wild salmon because it looked deliciously fatty, but it wasn't that fatty and quite lean. My favourite was probably the two hamachi because of the strong fishy taste and richness.
They also had freshly grated wasabi. It was very potent and a tiny amount made our eyes water!
Blue fin combo: Oh. my. GOD. This was both of our favourite that evening – assorted blue fin nigiri. The taste of this brought us right back to Japan… which makes sense because it was freshly imported from Toyosu Fish Market (used to be the famous Tsujiki Fish Market but they moved and changed names).
So rich, buttery, and fresh. Although it cost double in Vancouver due to the import cost, I would definitely come back on a special occasion.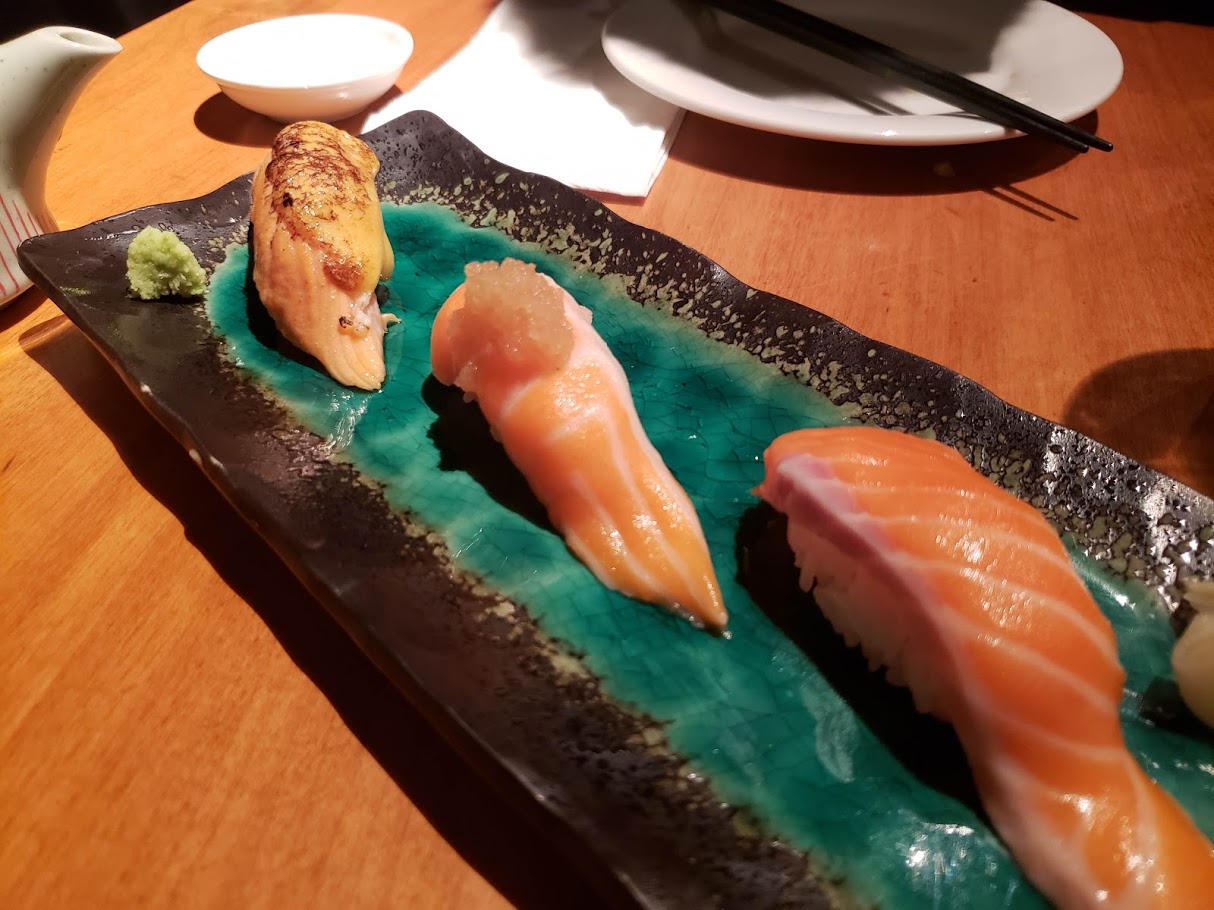 Ora king salmon set: Our last set of the evening! It was good, but after the amazing blue fin combo… we definitely preferred the blue fin. The last piece was torched in mayo, so it smelled nice but it was a bit too saucy for my liking. I like my sashimi plain and simple.
Overall, we had a delicious dinner at Bistro Sakana. The only minor complaint was that we both found the nigiri rice to be a bit hard, but it wasn't that big of a deal. It's a bit under the radar but it's worth checking out.