After being the last person in the city to try Boiling Point Burnaby earlier this year (okay I may be exaggerating a little!), the fiance and I went to the Boiling Point on Main Street in Vancouver. I usually go to the one by Metrotown which is always crazy busy, so I wanted to see how this location was.
First off, the Main Street location was a lot calmer. Boiling Point replaced a Taiwanese restaurant called Shang Pin which I wrote about, and ended up closing down a mere few months later.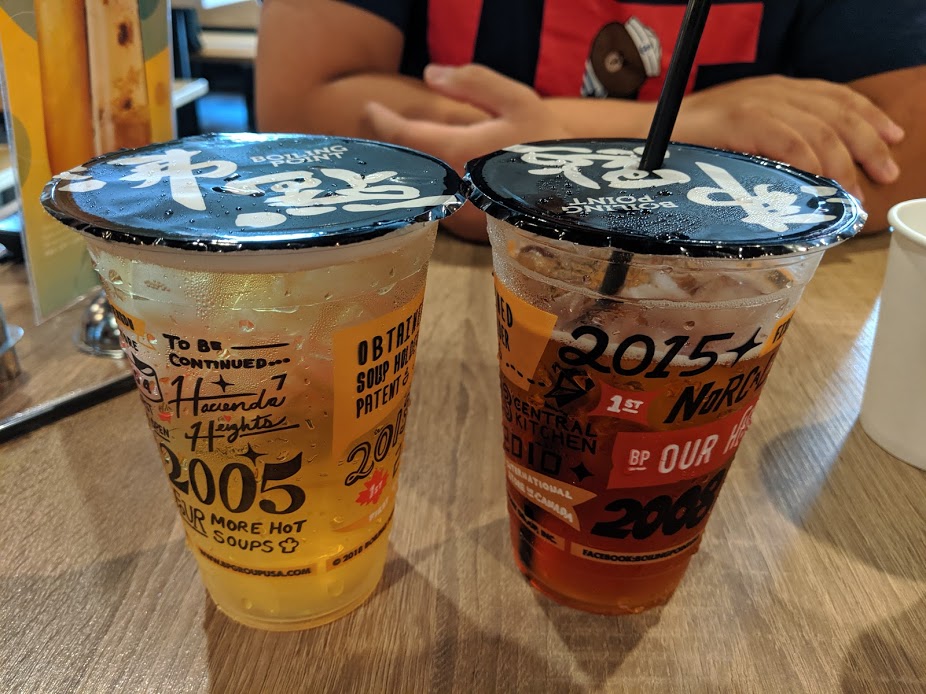 Tea: Since we came at lunch, we each had a free iced tea! You can pick between green or black. Both are really sweetened and reminded me of McDonald's sweet tea.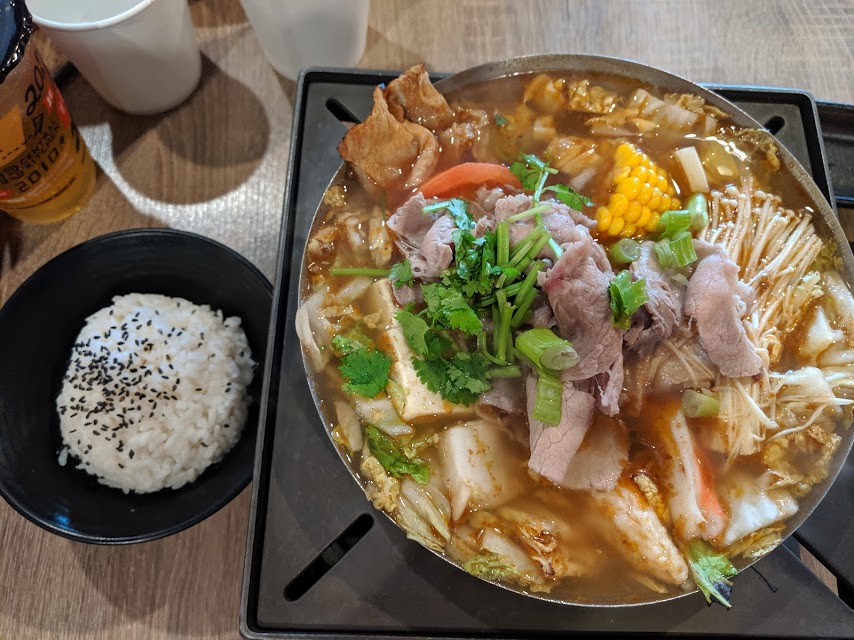 Beef hot pot: I ordered my go-to, the beef hot pot. It was delicious! I love the satay broth. It came with a lot of veggies, tofu, tomato, corn, cuttlefish and more.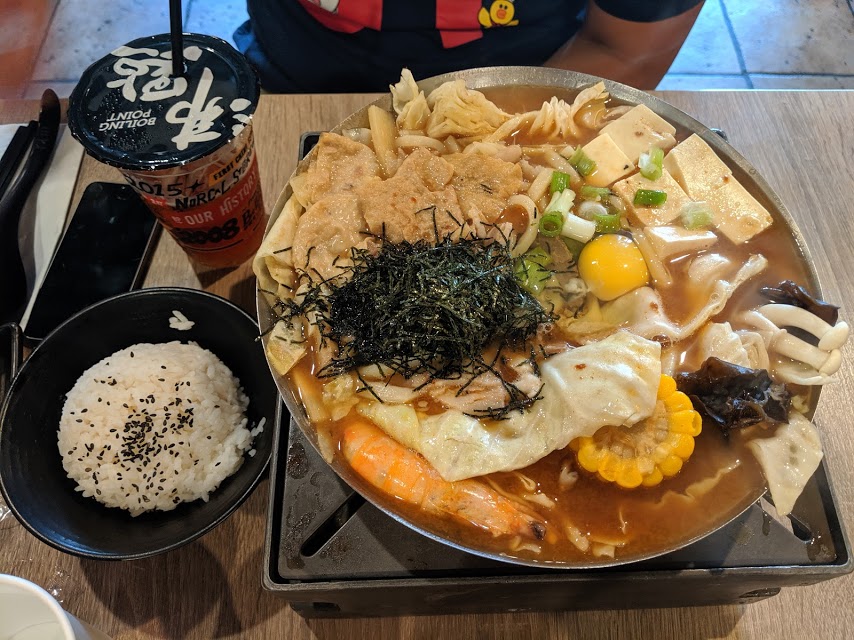 Tonkotsu miso hot pot: The fiance ordered the tonkotsu miso with level 4/5 spice. He didn't find it spicy at all though, and neither did I. There was a side of sauces so he ended up using lots of the hot sauce to spice it up.
Lack of spiciness aside, he enjoyed the flavour of the broth. It came with chashu pork, shrimp, fish filet, udon, tomato, corn, raw egg, and more. He was very full from his hot pot at the end of the meal.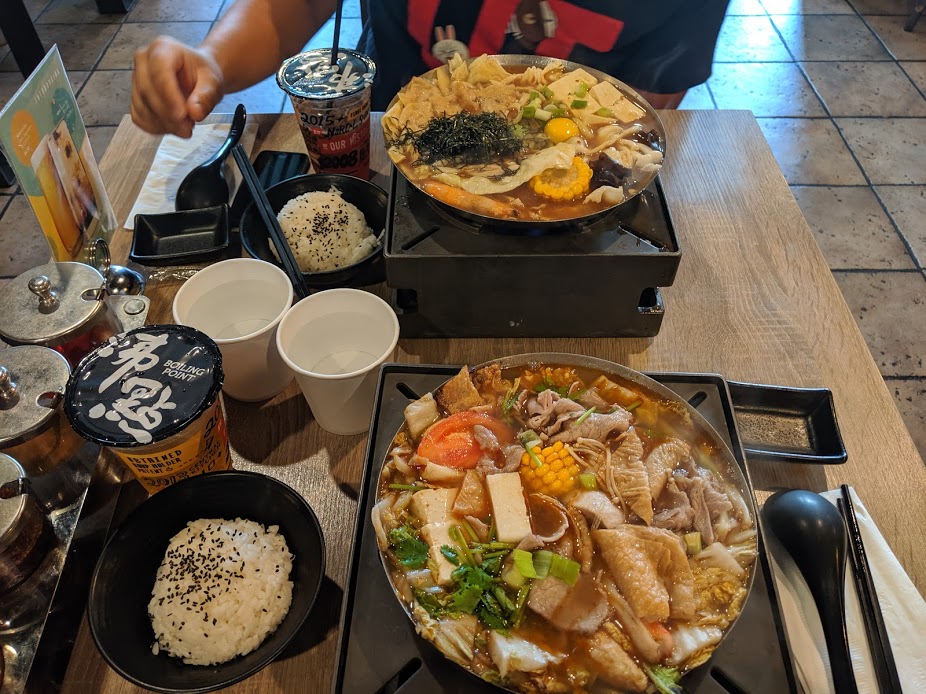 We both enjoyed our visit to Boiling Point and would definitely come back. Compared to the Metrotown/Burnaby location, it is a lot less hectic here with a shorter line.
The quality and taste is both the same though, so I would go back to either depending on which location was more convenient that particular day.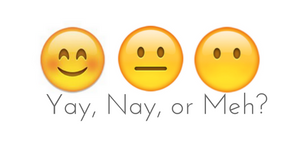 Yay!