It's about time we tried Boiling Point! Sometimes, I feel like such a shameful blogger when I have yet to visit popular restaurants in the city. Do any other bloggers feel the same way?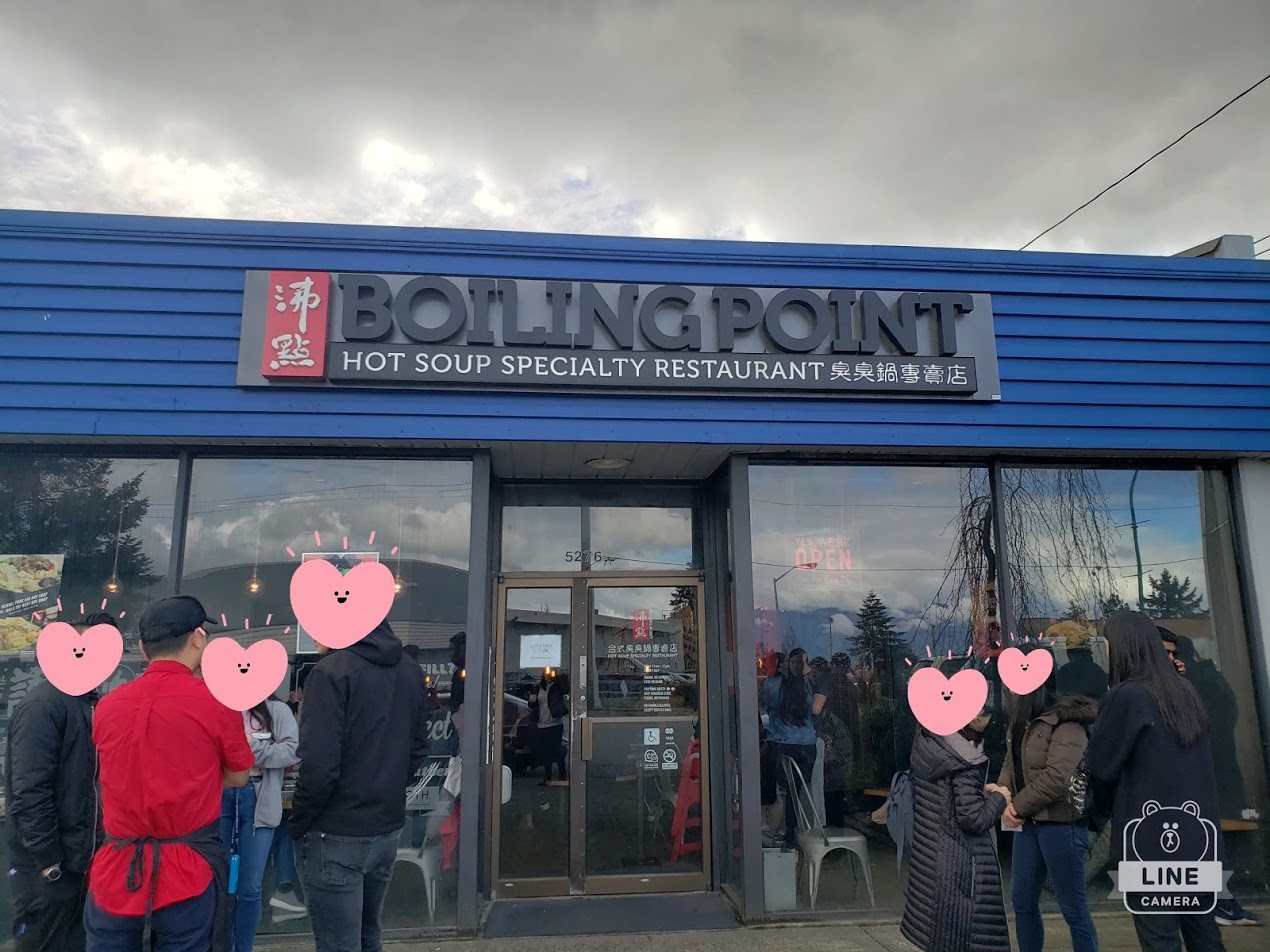 Anyways, I have heard really good things about Boiling Point from many people. Since we wanted to go to OneZo BBT that day, I suggested finally trying Boiling Point since it was a block away! Two birds with one stone!
Parking is not easy around this area since Kingsway St is so busy but we managed to find paid meter parking a block away.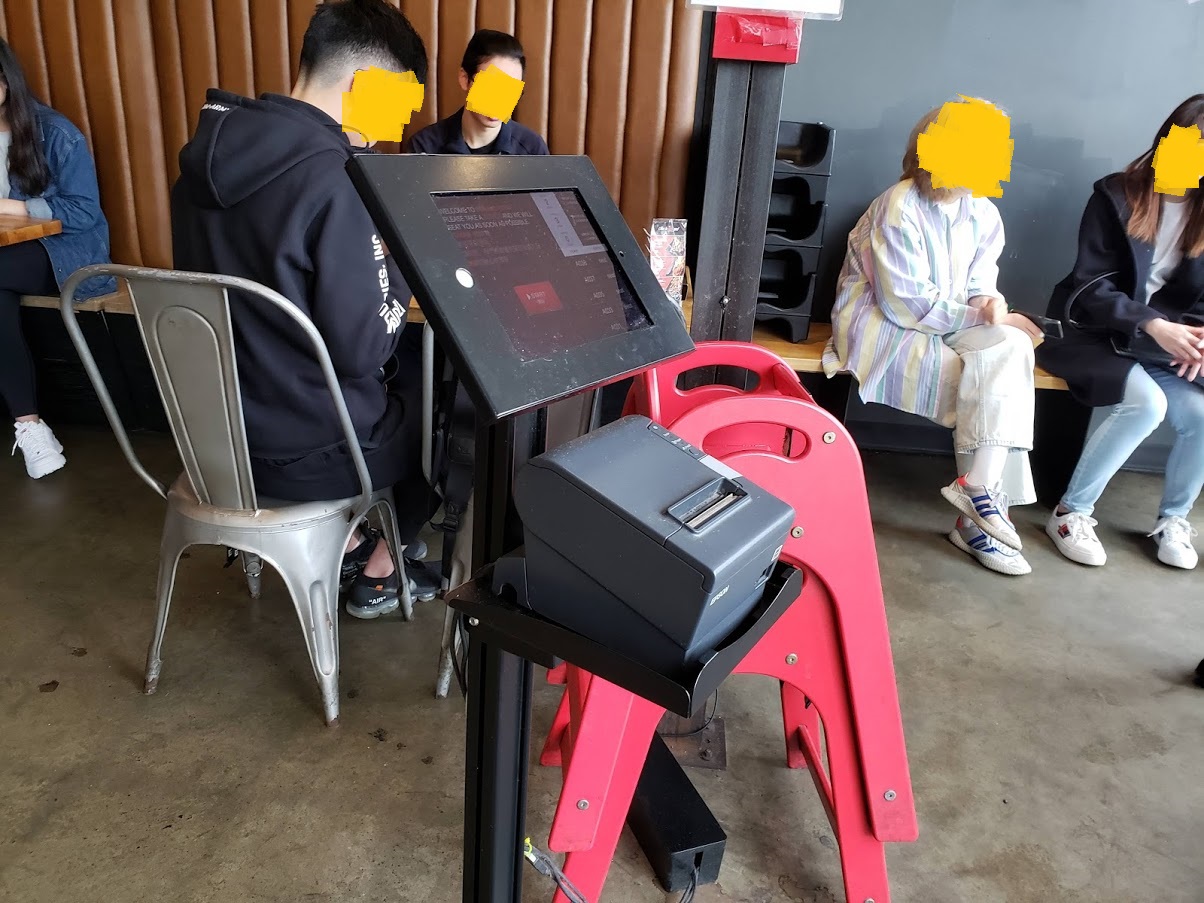 The restaurant was packed and the was a lineup as expected. They have a tablet where you enter in the number of people and the machine will print out a ticket. The staff will then call you up when the table is ready. Since we were a table of 2, we only had to wait 5 minutes which was nice!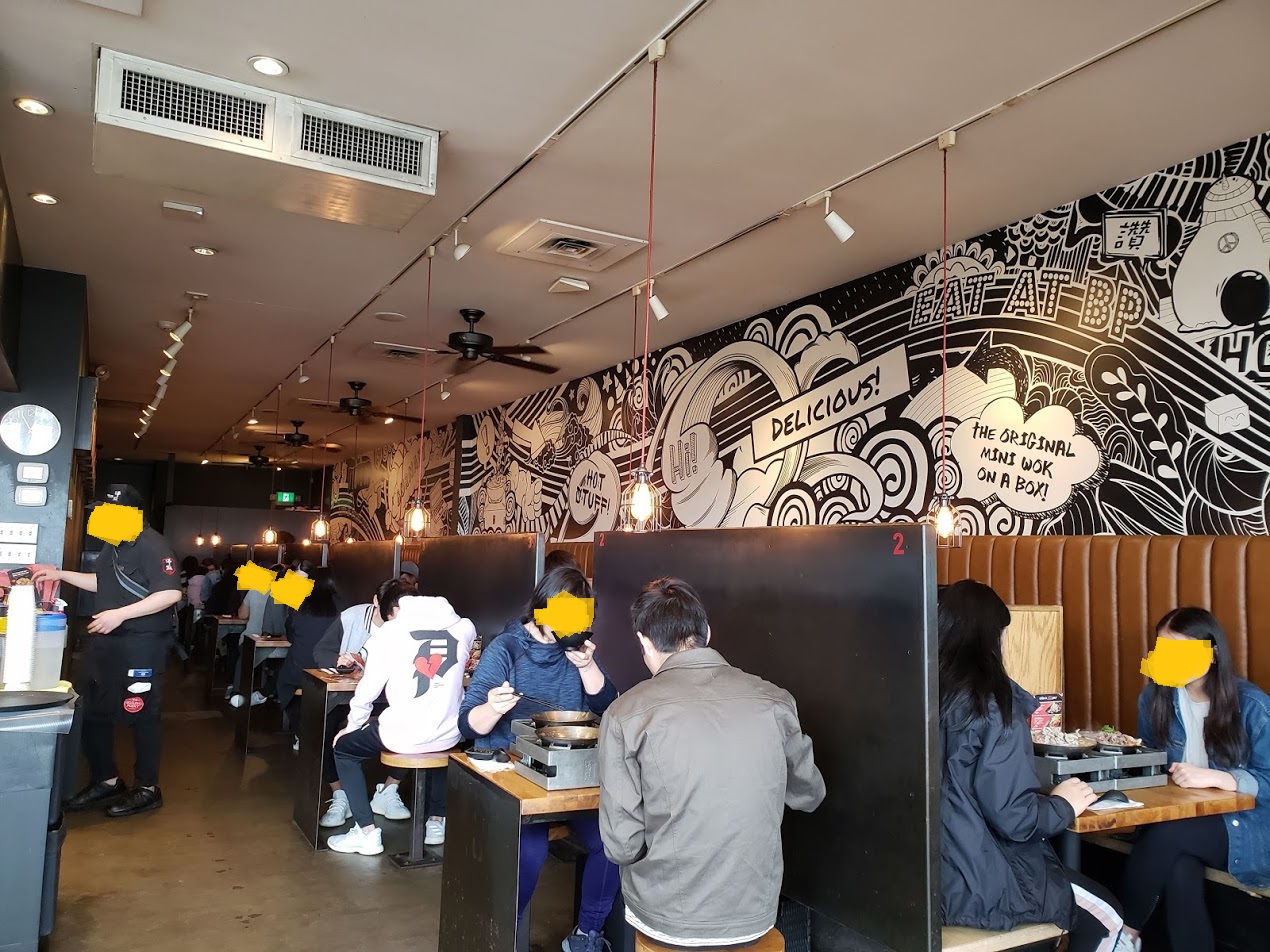 I found the seating to be very secluded and awkward. The booth is really high so you can't really see the servers walking by and you share a table with a flimsy wood divider.
The angle in the picture above makes it look spacious, but once you go inside to the actual booth is where it feels slightly claustrophobic.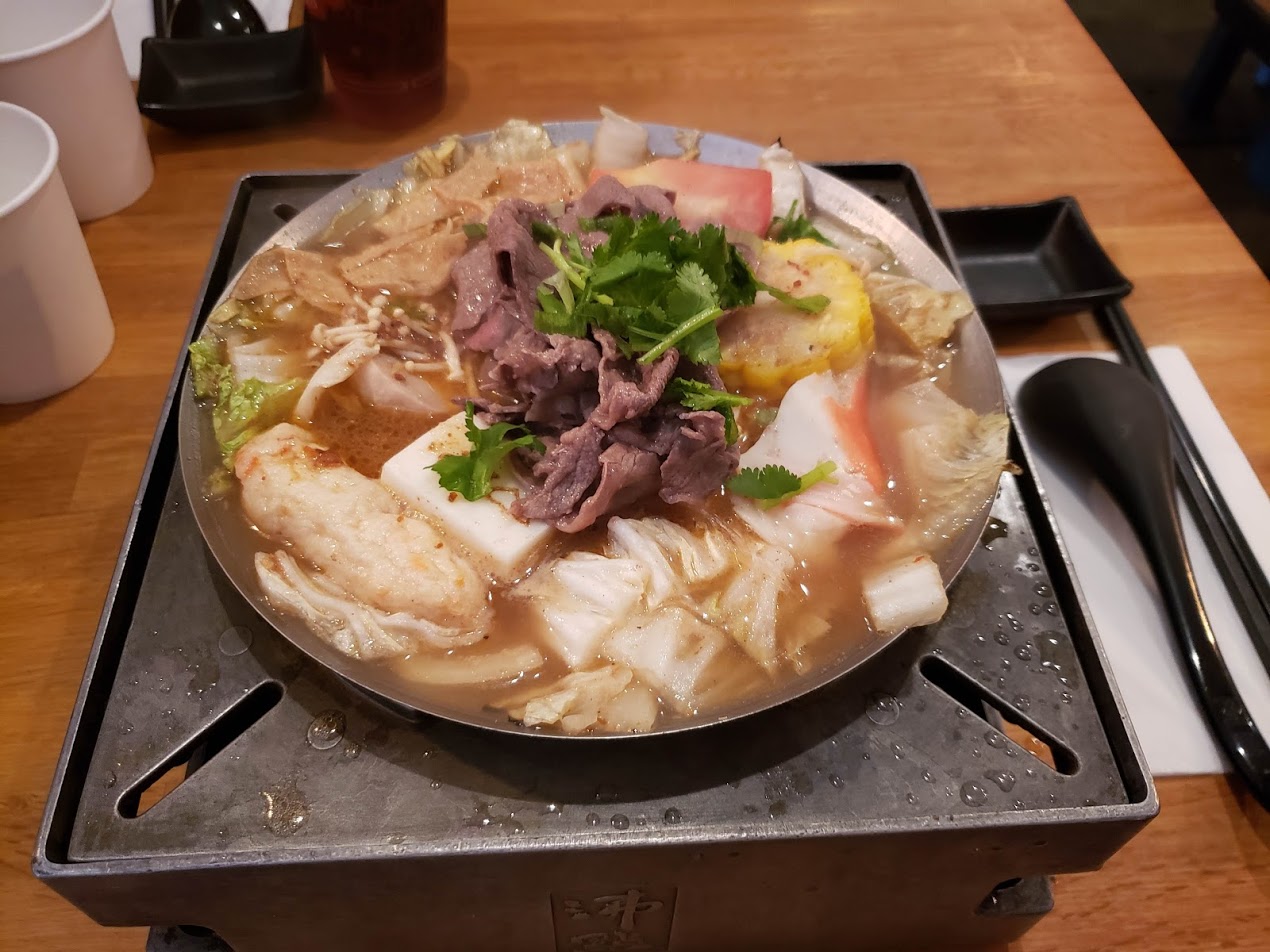 Beef hot pot, no spice: My beef hot pot came at a steady boil already! After they bring you the hot pot, they use a match to light it so the boil continues.
I really enjoyed my hot pot! The soup was tasty and reminded me just of hot pot broth. There was a strong satay sauce flavour which I loved.
There was a generous portion of beef slices, and a couple pieces of fish and cuttlefish. I found the seafood pieces to be cold inside, so I let them boil more and ate it at the end.
There was also a generous amount of napa cabbage which was sweet. I liked the variety in the pot in terms of meat and vegetables, and would definitely get this pot again!
The broth seemed a bit oily so I was worried at how my stomach would react, but it was fine so yay!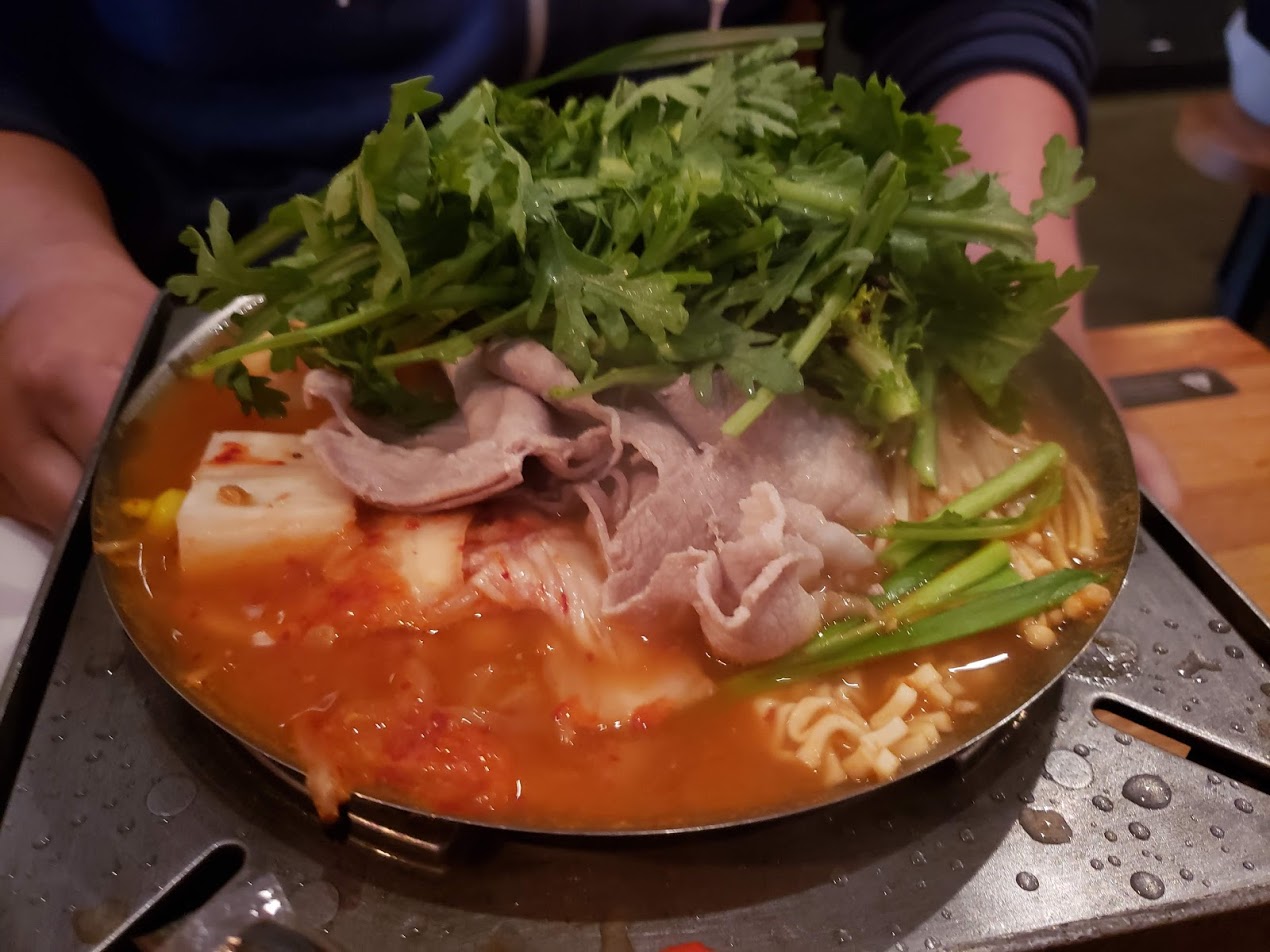 Korean bean paste hot pot: The boyfriend ordered his with a 4/5 spice level. However, it was quite disappointing because it was more of a 0/5 spice level! We aren't sure if the server heard wrong, the chef made a mistake, or their spice levels aren't that strong??
Anyways, despite that, he enjoyed the variety of meat and vegetables. His pot also came with some instant noodles because Koreans love their instant noodle!
Since he was expecting it to be a spicy soup, it wasn't as good as he hoped it would be. Hopefully it's just a one time thing because I would love to come back!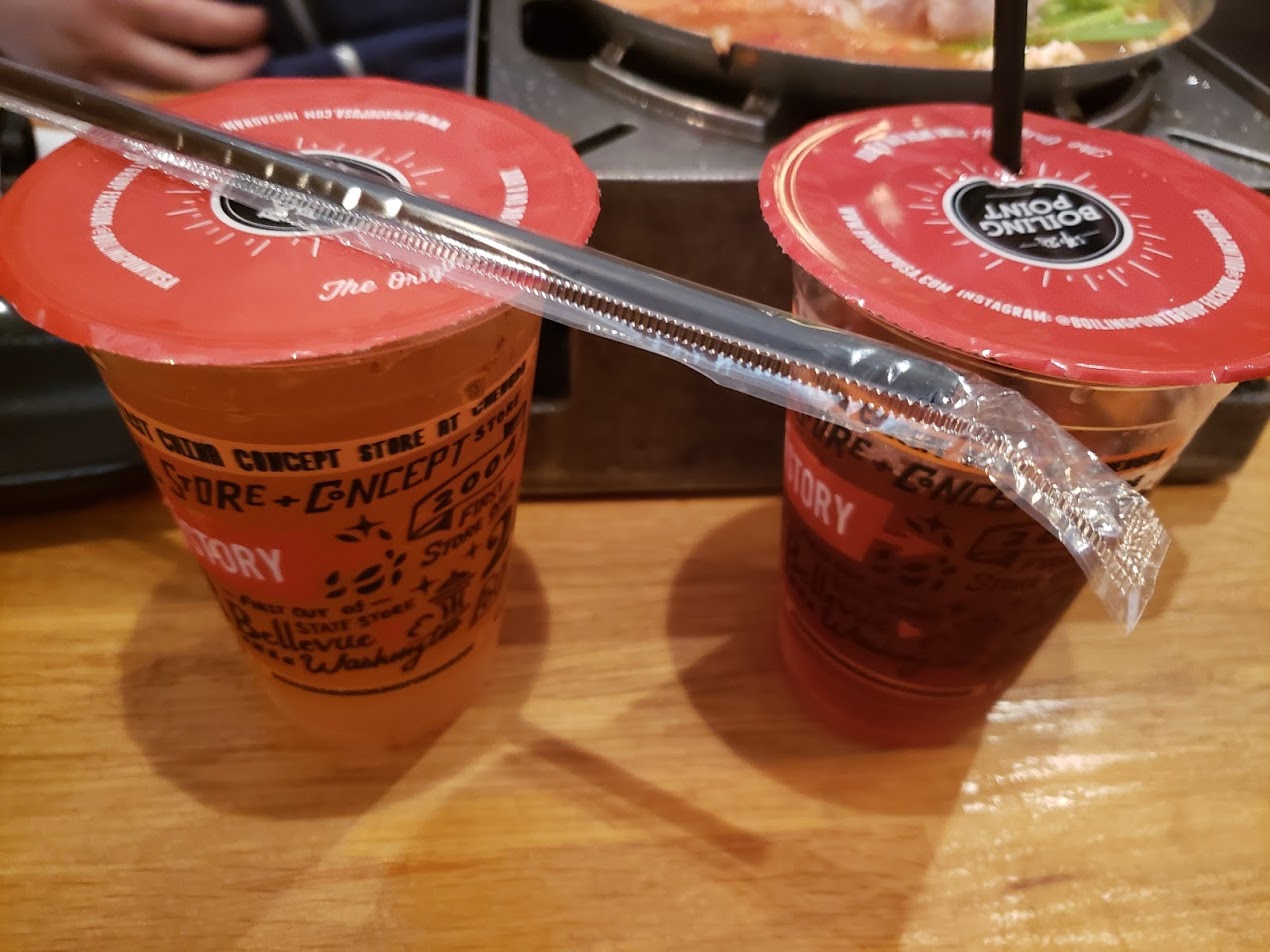 Tea, free: S'mores is a regular here and recommended we came for lunch because prices are cheaper and you get as free iced green or black tea!
The tea was enjoyable! It was not super strong or fragrant, but you could definitely taste the tea. It came sweetened which we didn't mind, the black tea tasted like a subtle version of the McDonald's sweet tea in the US.
Overall, we left very full but I was more satisfied than the boyfriend. I'll have to try to convince him to come back and hopefully next time, they'll have the spice levels adjusted.