Oops, I took an inadvertent break from blogging over the past couple of weeks. We have been getting in the full swing of wedding planning, seeing friends again with restrictions opening up, and I've been spending what time I have left reading (or resting) instead of writing. I have a backlog of restaurants from over a month ago which I will slowly make my way writing!
---
Back in my student days, Bon Chaz was my go-to spot for lunch. The sandwiches were fresh, delicious, and affordable on my student budget. It's been awhile since I came to Bon Chaz and since I was in the area picking up our wedding rings, I decided to stop by.
It seems in the recent years since I've been here, Bon Chaz focuses on corporate catering more. They closed their Main Street location, and their website and cafe promotes their catering heavily. I should have seen that as a warning sign.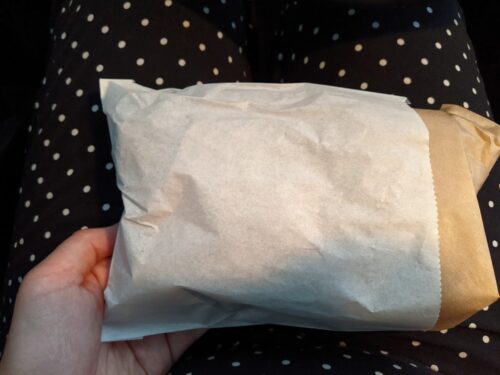 Tuna sandwich: This sandwich was definitely not like how it used to be and was disappointing. Even without my expectations, it was ok at best.
They used to bake their bread fresh in store daily, and I looked forward to the scent of freshly baked bread each time I used to come here. They don't bake their bread fresh in this cafe anymore.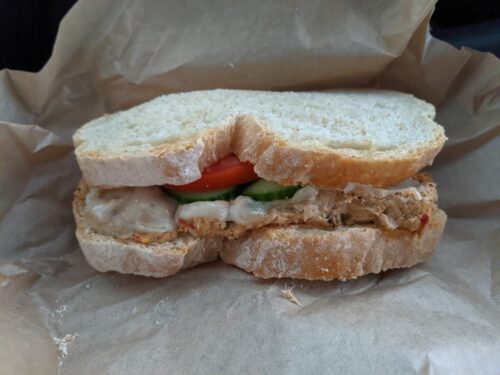 In addition, they used to have this delicious, fresh baguette for their tuna sandwich that I was looking forward to this time. I was disappointed that it was just two slices of sourdough.
The sandwich filling itself was ok at best. Just your average tuna with some chili powder so it had some spice, plus a slice of melted cheese.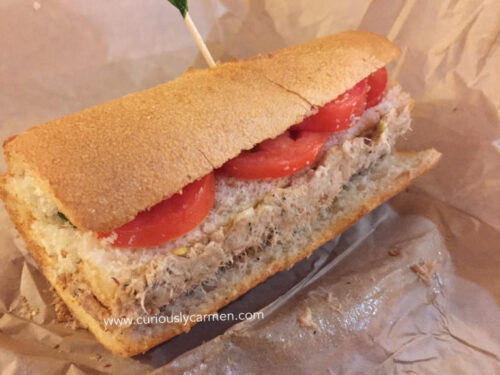 Here is a photo of what the tuna baguette used to look like 4 years ago from my previous review. It was way tastier too.
I've definitely had better at Bon Chaz but it seems like they don't really care about the cafe operation anymore. That is disappointing because it used to be so delicious.