Brown Bites is a new mini series on my blog featuring places the boyfriend has tried without me, so it wouldn't be my own review. Why the name Brown, you ask? It is named after the Japanese LINE character, Brown. Brown is a cute, shy, emotionless cartoon bear but secretly full of love, and we adore him to pieces! 

One day for lunch, the boyfriend came across Patron Tacos and Cantina. After passing by a second time, he decided to go and satisfy his burrito craving and to see if it was any good.
Patron Tacos and Cantina is located in the heart of downtown Vancouver. It was quite busy and lively during the lunch rush, but he was able to find a spot after ordering and paying at the front.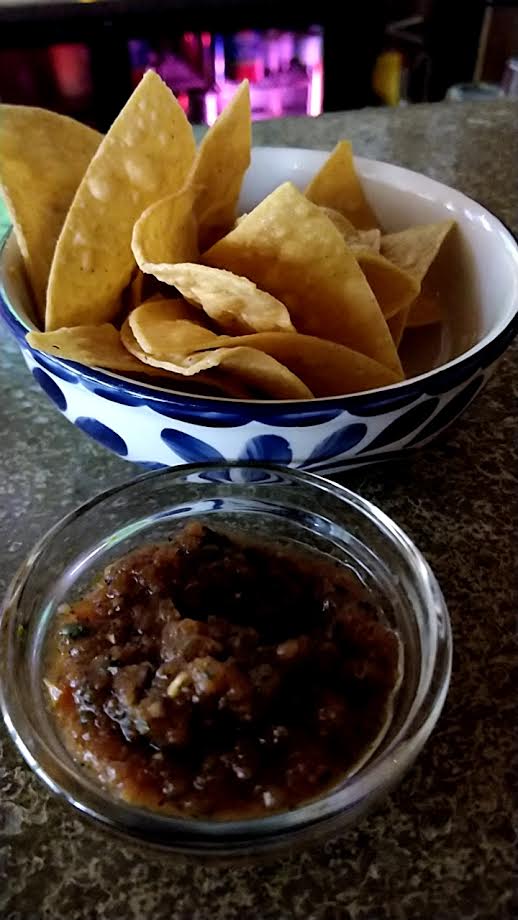 Chips: While he waited for his burrito, they gave him some free tortilla chips and salsa! They were a nice snack for him to munch on and made the wait feel a bit shorter.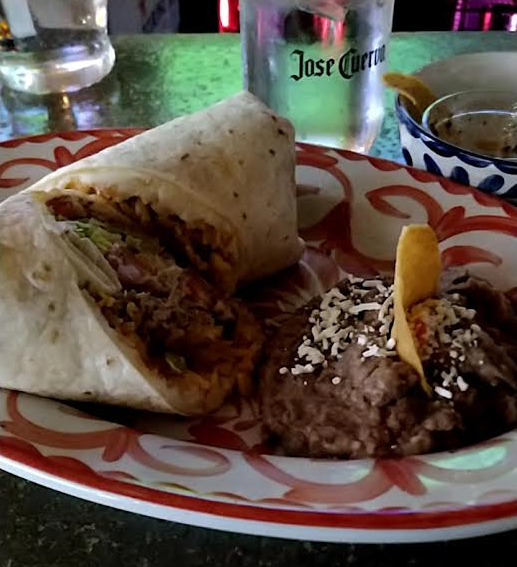 Beef burrito, $16.80: The burrito was more expensive than what we're both used to, but that is to be expected due to the central location of the restaurant.
It was a pretty filling burrito, but he has had better, taste and price-wise. For the price, it didn't feel worth it. To compare, the burritos at Sal Y Limon are about $10 and more flavourful. The burrito we had at Vallartas was at the same price point as Patron, but Vallartas already included guac and was much larger.
Overall, he was quite excited to possibly have another delicious Mexican restaurant to go to, but the price was not worth it. There are other places in the city which are tastier and cheaper, but Patron is a good option if you're in the area and wanting some Mexican food.
But, it has a lively and fun atmosphere so come here if you're looking for that!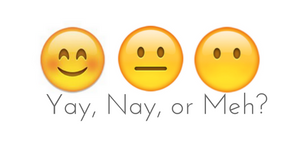 Meh.