Brown Bites is a mini series on my blog featuring places the fiance has tried without me, so it wouldn't be my own review. Why the name Brown, you ask? It is named after the Japanese LINE character, Brown. Brown is a cute, shy, emotionless cartoon bear but secretly full of love, and we adore him to pieces!

The fiance was craving some pizza, so off we went to Uncle Fatih's. Uncle Fatih's is a popular pizza joint with a few locations in the city.
I remember thinking it was called Uncle Faith's and being mindblown when I found out it was Uncle Fatih's. Anyone else?!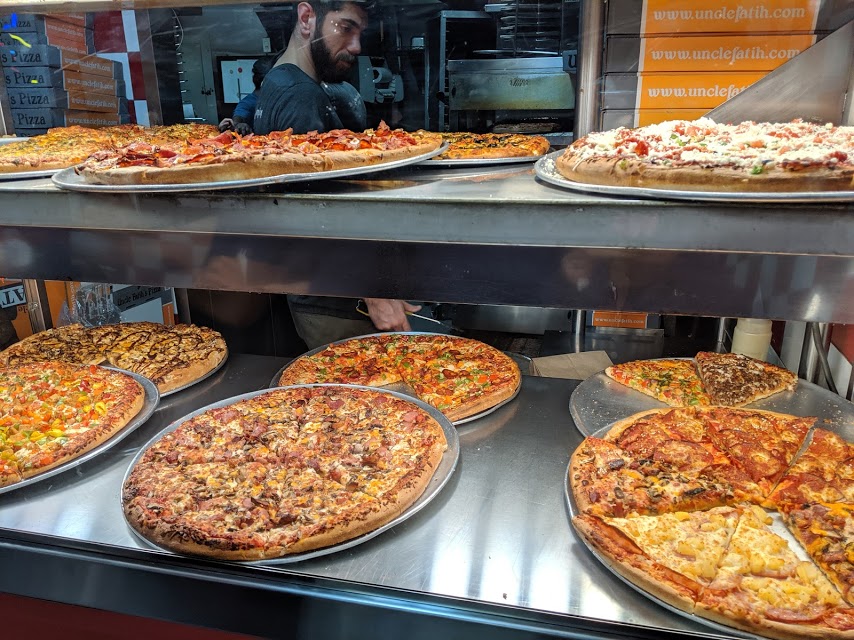 You can order by the slice or a whole pizza. They have quite a few selections, all of which looked like delicious, greasy, unhealthy goodness.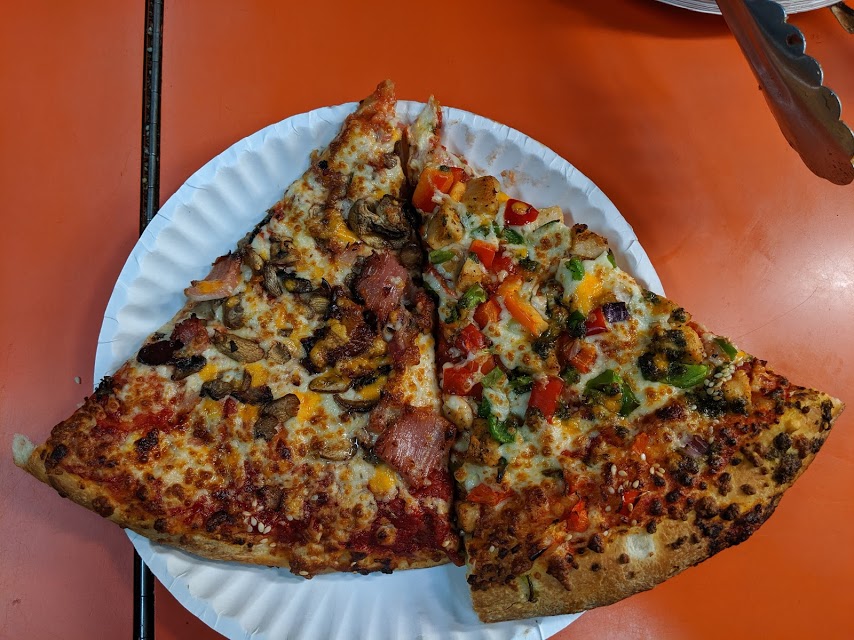 The fiance went with 2 slices that day. Uncle Fatih's didn't have the different types of pizza listed on the glass, so we aren't really sure which he ordered.
As expected, the slices were delicious and filling. Uncle Fatih's isn't something you should have often, but it's good to treat yourself sometimes!