Disclaimer: There has been an identified COVID-19 case at the Brown's location in Port Moody in late July. This review is for the Burnaby location. This visit also took place in June when cases were lower. I am responsible and would not go to a restaurant with a known, identified case.
Please stay safe, wear masks, wash your hands and avoid gatherings as cases are rising again.
---
Brown's Socialhouse is a restaurant I have yet to try. I would describe it as a mix between Cactus Club/Joey's/Earl's and a sports pub. Maybe a sports pub but slightly fancier? Anyways, I digress.
Avocado and I came here for happy hour after finding out that Cactus Club had bumped their happy hour time to 2-5pm and I couldn't make it that early. Cactus Club is the usual go-to for happy hour, so I guess them moving their time allowed me to try both Joey's and now Brown's for happy hour!
We came to the Brentwood location. They are located in the same building as the Viet Noodle Guy and Sooda, which is on my list still. There is free parking underground and it was easy to navigate.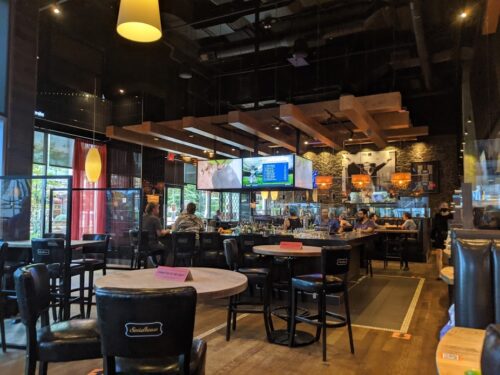 Hopefully this part won't matter much a few months later or even next year, but social distance and sanitation practices were pretty good here. Directional arrows, hand sanitizers, tables closed off, staff had masks…. I felt safe.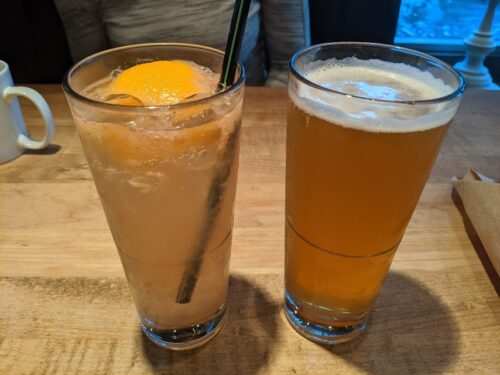 Social soda: I tried the social soda, which was on their happy hour special. It reminded me of Cactus Club's peach bellini watered down once you mix the slush around. Because of that, I wouldn't recommend it. If the drink was smaller, that would probably be better so it tastes less watery.
Social lager: Avocado went with a better choice, their happy hour lager on tap.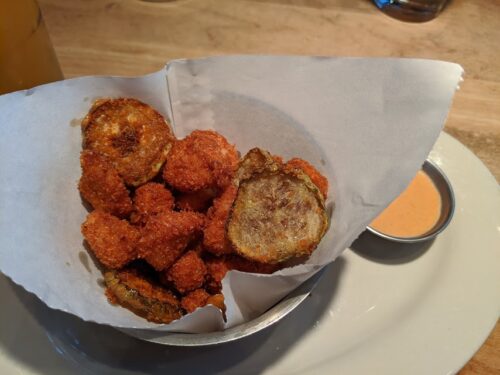 Spicy fried chicken and pickles: I wasn't too sure what to expect for this. Would it be chicken thigh? A mix of chicken wings? To my surprise, these were made with chicken breast and were bite sized nuggets.
They were served piping hot, fresh, and crispy. The chicken could have used more flavour, but I didn't mind and would happily order it again.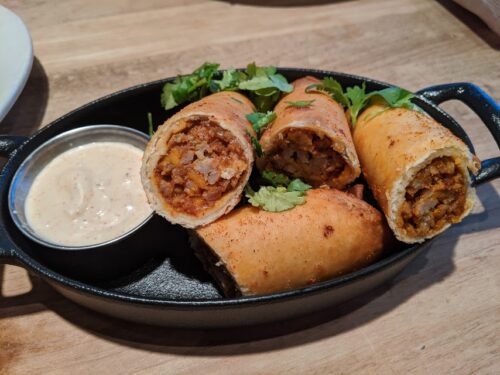 Pork taquitos: The pork taquitos were another item off their happy hour menu. I've never had pork taquitos before, so I can't really compare them to anything.
I liked that the taquitos came with a thicker tortilla that was doughier than your usual tortilla skin. The pork was seasoned well and full of flavour, although I found it to be very salty.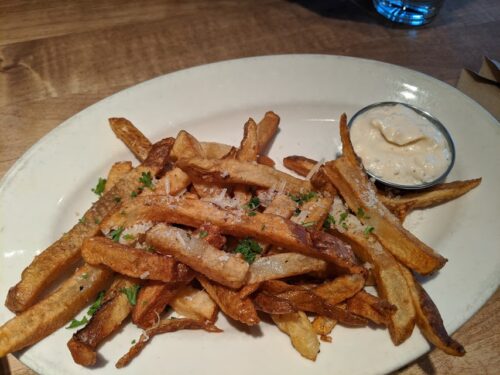 Parmesan garlic fries: The fries were nothing special, just your typical fries with a sprinkle of parmesan and cheese. Compared to the other dishes, I'd skip this one next time.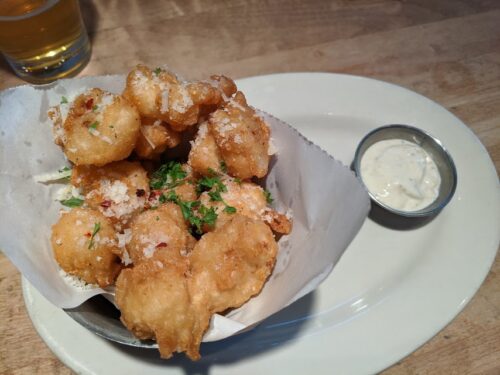 Crispy cauliflower: We ordered this after all our food came, and it ended up being one of my favourite items! The crispy cauliflower was piping hot and crunchy.
It was served with some parmesan and a delicious jalapeno ranch sauce. I'm not usually one to order cauliflower dishes so I'm glad Avocado suggested this!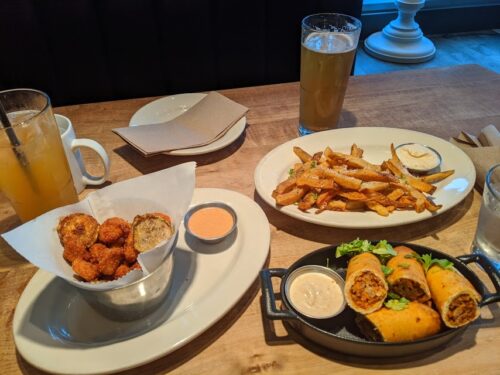 All in all, we enjoyed our happy hour experience at Brown's. The prices were quite reasonable, and the food was not bad. Although it does not beat out Cactus Club or Joey's for me, Brown's is definitely going to be added to my list of happy hour places that I'd go back to.