I finally tried Bun Cha Ca Hoang Yen after reading many positive reviews and hearing good things about it from friends! This restaurant is different from most Vietnamese restaurants because they specialize in seafood broths, which is what they're famous for.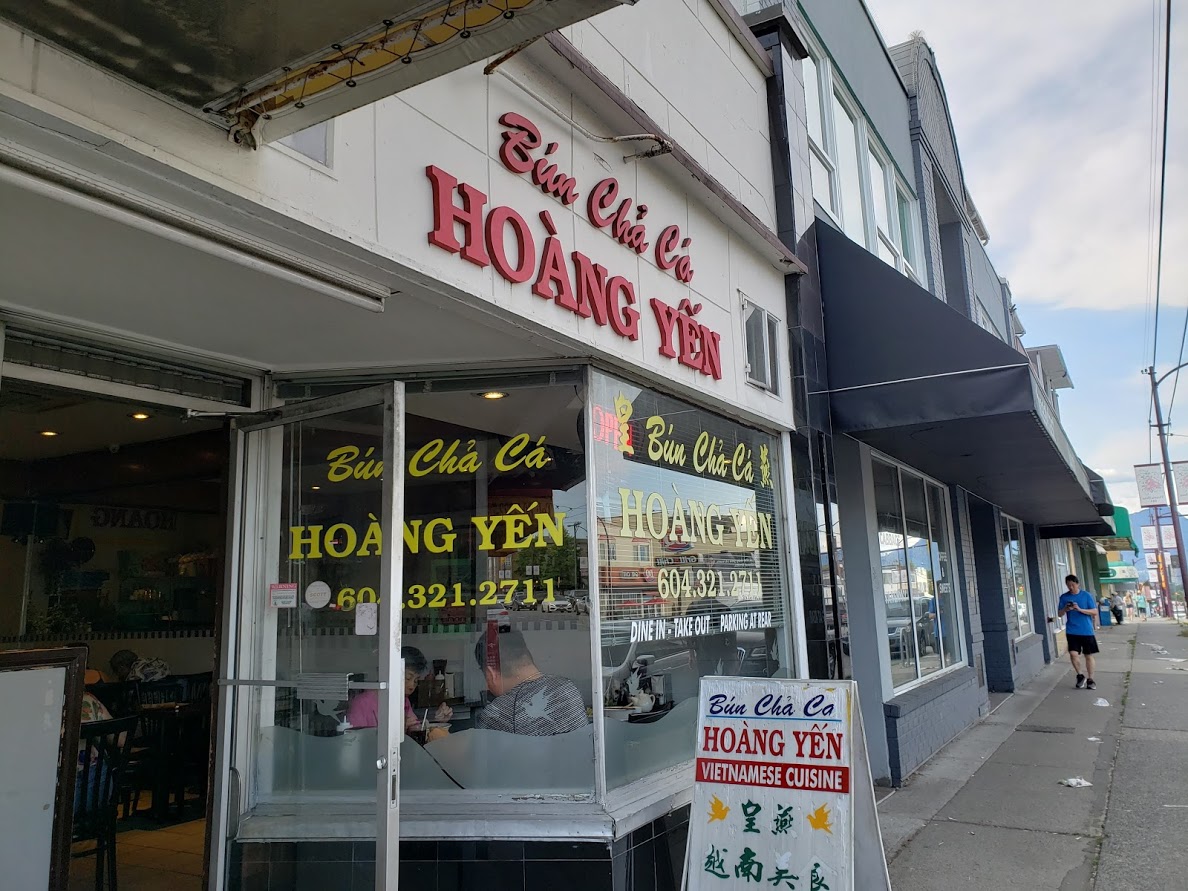 Hoang Yen is located on Victoria Drive. It is an old, small restaurant with a hole in the wall feel. This place gets lined up during peak hours, and I can definitely see why after trying their noodle soup!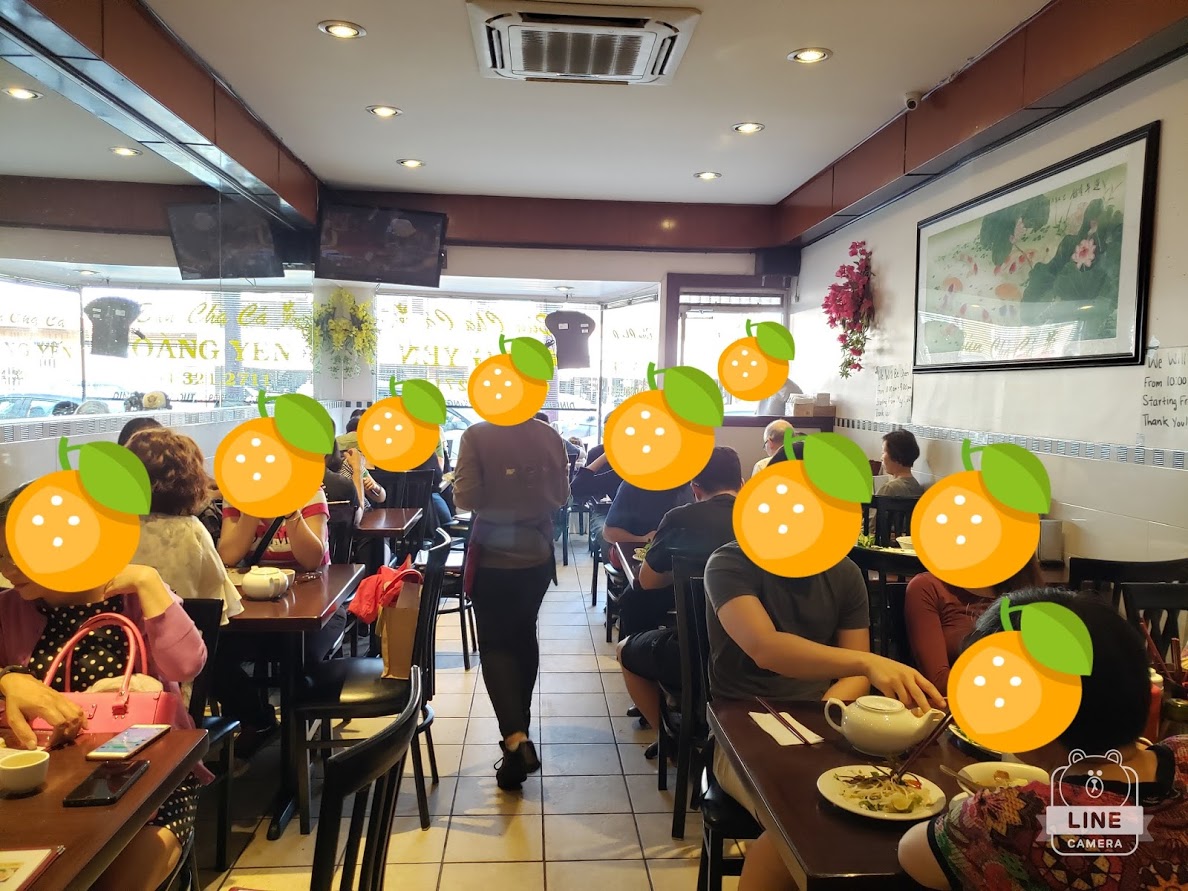 Avocado and I got here right before 6pm on a weekday, which was perfect because there was not a line up yet. I noticed that the line started around 6:15pm, so definitely get here earlier if you hate waiting.
We ordered the two noodle soups which they are the most famous for! Avocado has been here a few times and always gets the same thing because it's so delicious.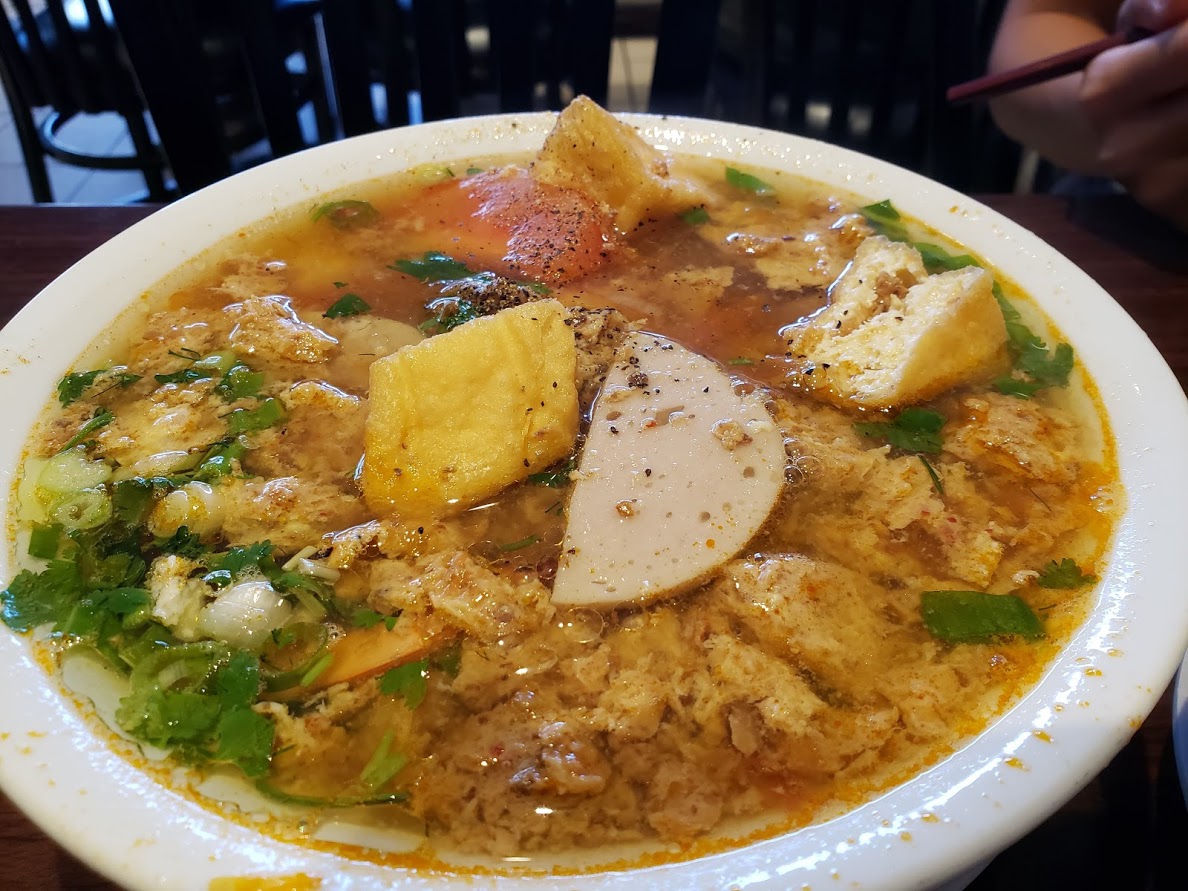 Bun Rieu: Avocado went with the bun rieu, which she loves! This is one of their most popular noodle soups and I saw many tables ordering this as well.
The bun rieu came with crab meat, tofu, Vietnamese ham, pork leg, and shrimp in a crab broth. I had a sip of the broth and could immediately tell why it was popular. The broth looks spicy but it actually wasn't. It was delicious!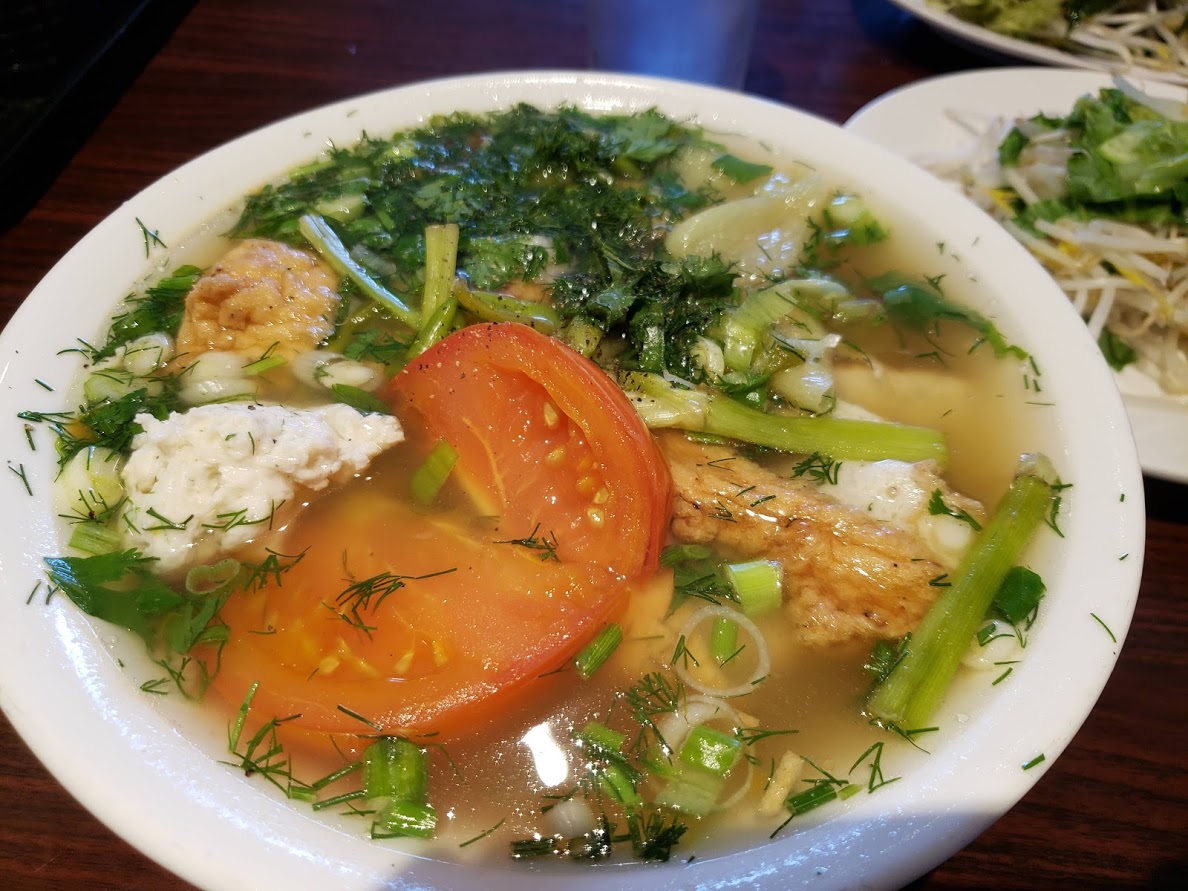 Bun cha ca: I had my eyes set on the bun cha ca before coming here. It was amazing. The crab broth was light, but still fragrant and full of umami flavour.
The freshly chopped dill elevated the seafood broth and gave it even more flavour. Every bite was amazing and I did not want it to end!
The bun cha ca also came with some fish cakes, which were good too. But the star of the show was definitely the soup!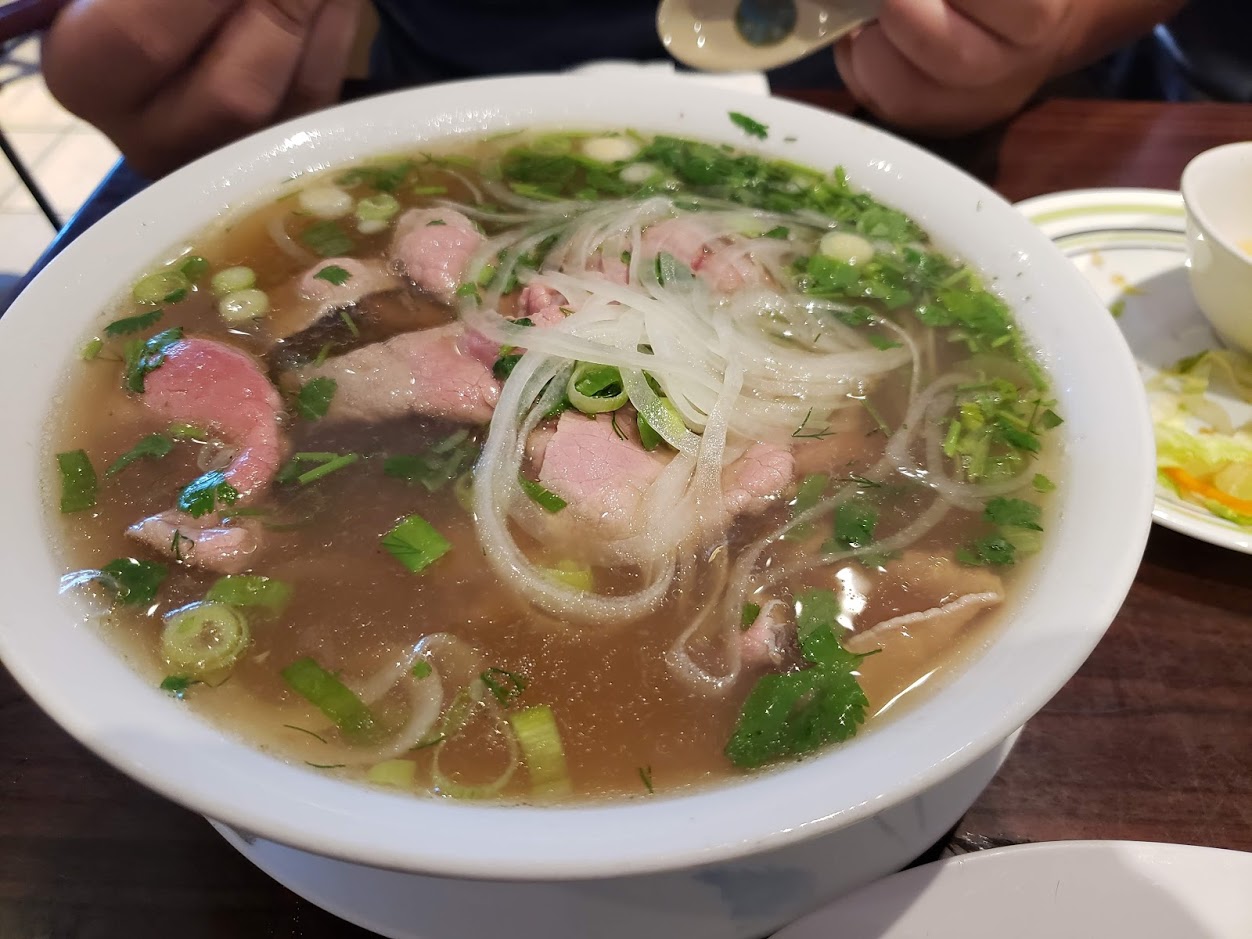 Pho: I kept thinking about the bun cha ca, so the fiance and I came back a couple days later! Instead of the seafood soup, he went with the beef broth. It was delicious and fragrant too, and he wouldn't mind getting it again.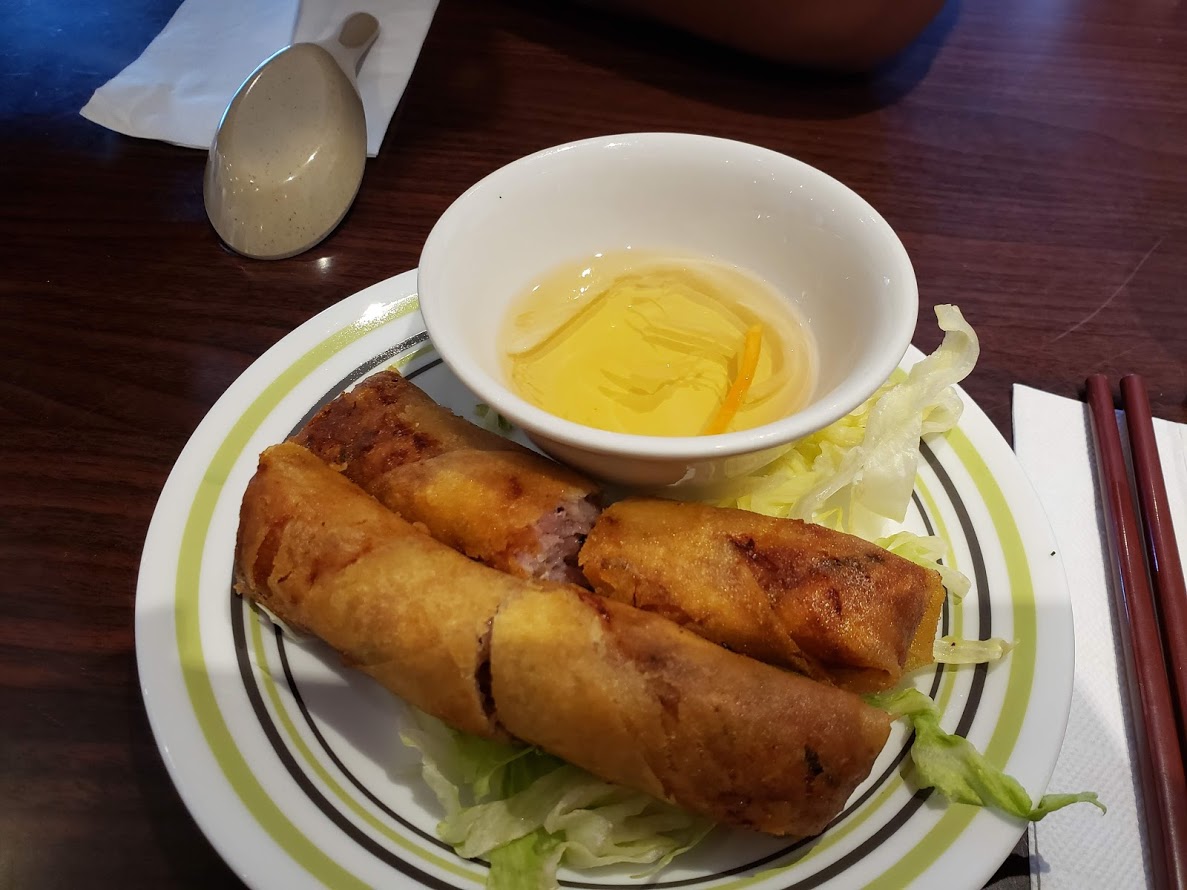 Spring rolls: The fiance also ordered some spring rolls, which were disappointing. The filling was too dense. He wouldn't order these again.
I will definitely be back for the seafood noodle soups! Hoang Yen is unique and their amazing seafood broths set them apart from other run-of-the-mill Vietnamese places.
I'm already looking forward to my next visit!