It was my mom's birthday, and I wanted to take my parents out for dinner! She suggested Burnaby Mountain Clubhouse after hearing it about it from her coworkers. I've heard many great things about this place, especially during Dine Out season. I remember attempting to make a Dine Out reservation, only to be told there was a 50 table wait list!
After taking a look at the menu, they offered a $25 three course dinner which seemed like a good value! Plus, there were dairy free options for myself! It's hard for me to have a set menu because most items contain dairy, especially the dessert. But, I called in a day before to ask about their dairy free options and they said they could give me sorbet or fruit instead of the usual dessert.
Since it is a set course, the price for each item will not be included.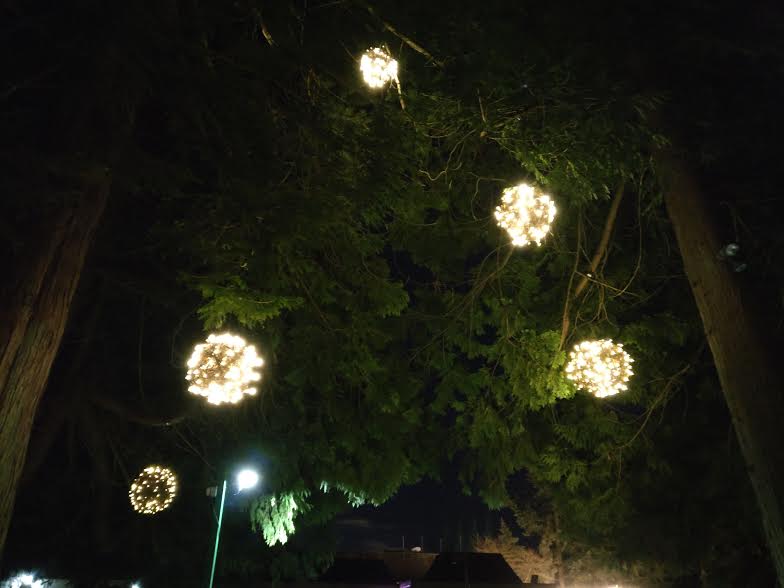 Burnaby Mountain Clubhouse is located in a pretty quiet and hidden area, by Burnaby Mountain Golf Course. There was a large parking lot for both golf course and restaurant customers.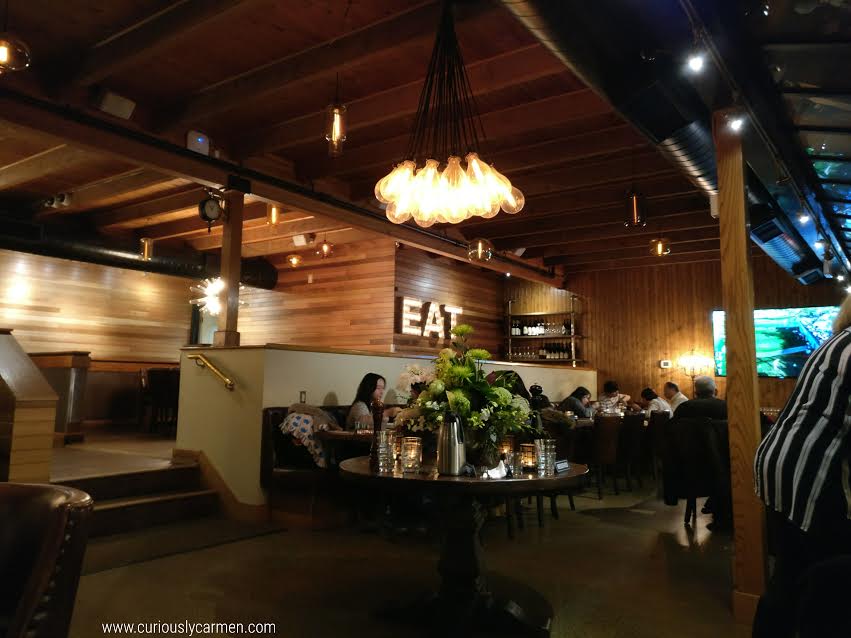 Walking towards the restaurant, I didn't expect the exterior to look as plain as it did. But, the interior looked pretty nice and modern. It also wasn't that large of a restaurant, so it felt pretty cozy and intimate inside.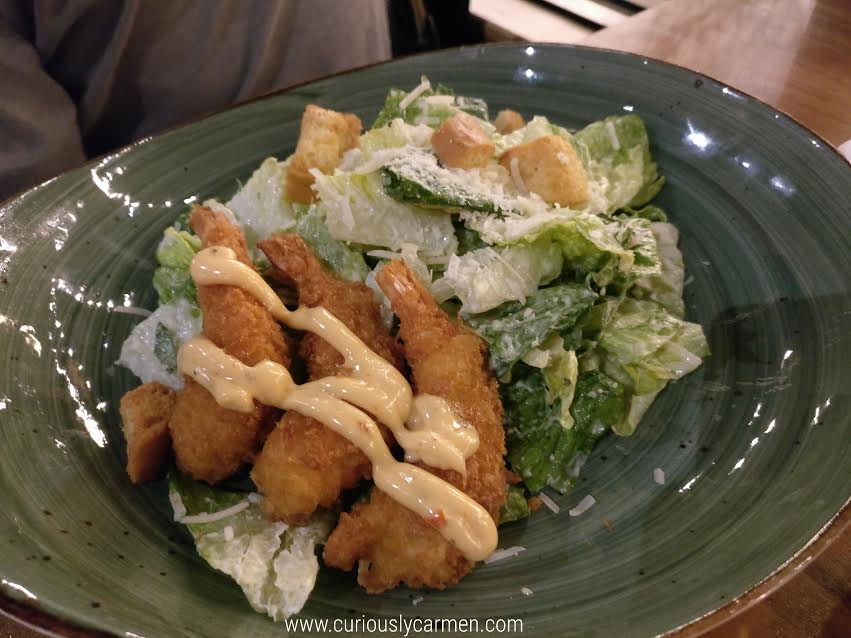 Crispy prawn Caesar salad: My dad ordered this and said it was pretty decent! The romaine lettuce was nice and crunchy.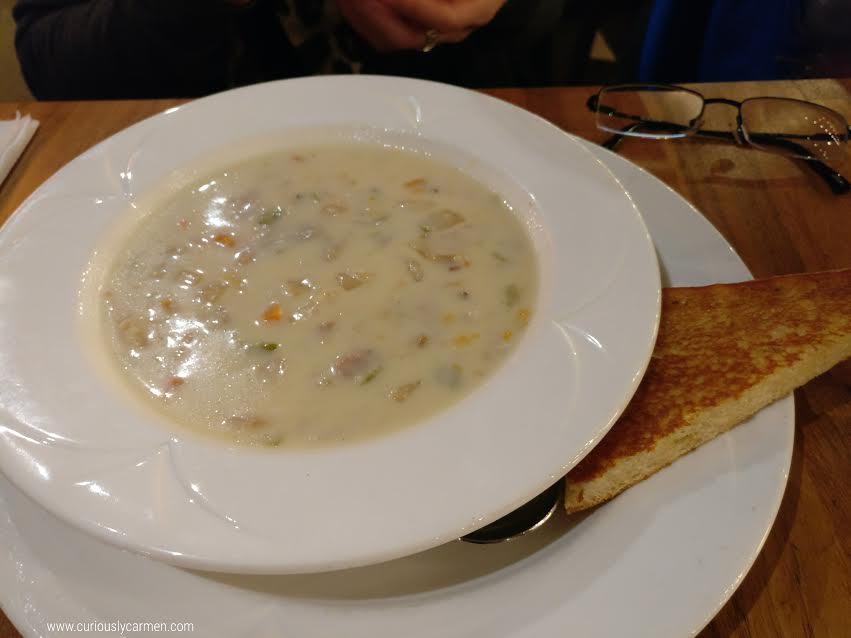 Seafood chowder: My mom said the chowder was really good and filling, due to how creamy it was. There was also a good amount of salmon and other seafood!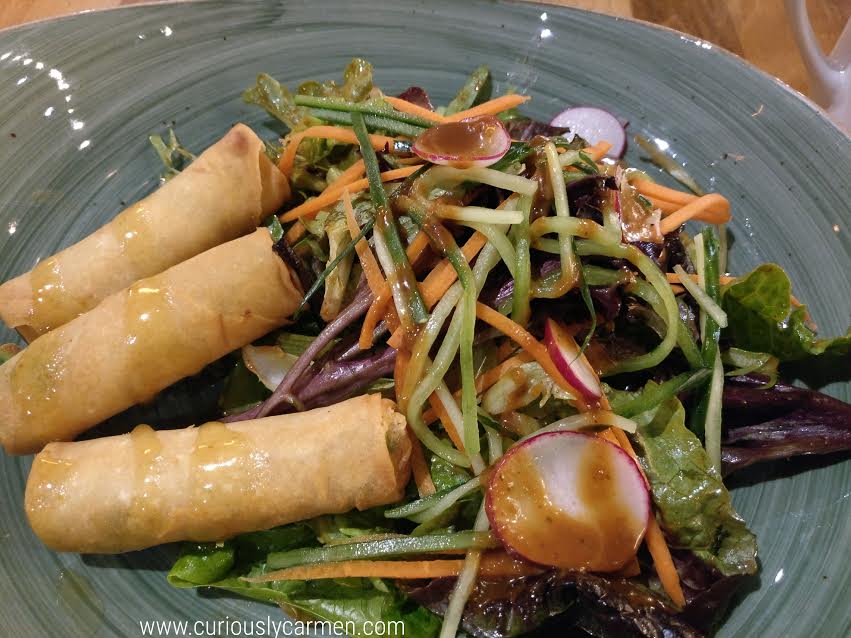 Veggie spring roll salad: I ordered this because it was the only dairy free appy option. The salad was Asian inspired, with a sweet chili and peanut sauce. My dad actually enjoyed the taste of my salad more than his! The spring rolls were a nice filling addition and were crunchy, with some peas, carrots and cabbage filling.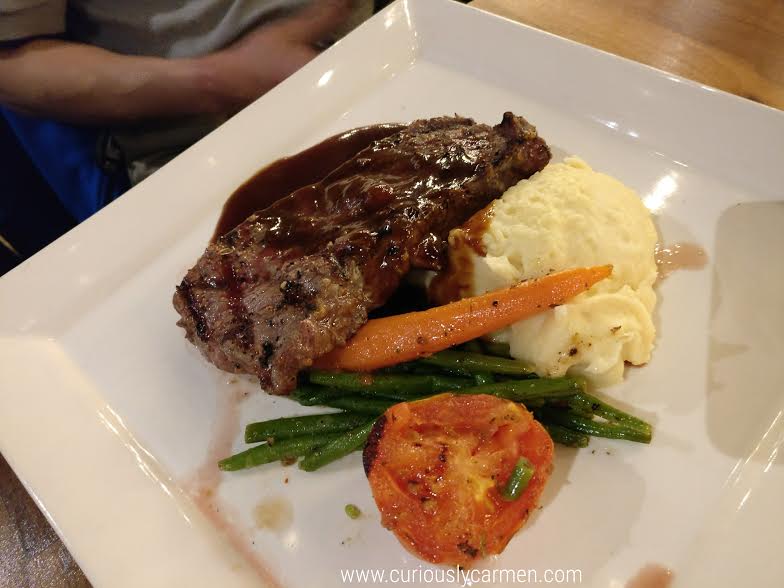 New York steak: Both my parents ordered the 8 oz NY steak, and enjoyed it. I had a few bites and there was an amazing grilled and charred flavour to it, but not that yucky burnt flavour!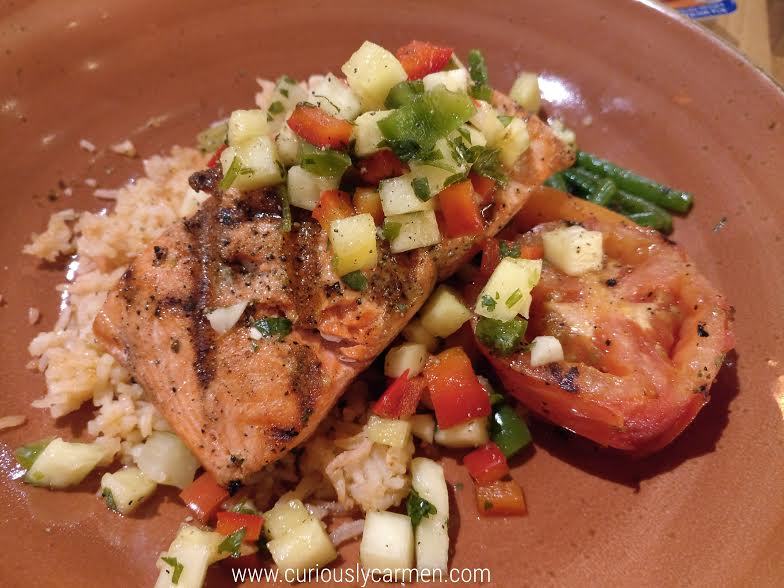 Wild sockeye salmon: I didn't want us to have 3 of the same dish, so I tried the salmon! I'm glad I did because I really enjoyed it!
It came with a clam and tomato infused pilaf, but I tasted mainly only the tomato. I really liked the tiny chopped pieces of pineapple in the rice because it added some extra texture and pop of healthy, sweet flavour! It reminded me of Malaysian style rice with the pineapple.
My salmon also flaked nicely and was juicy!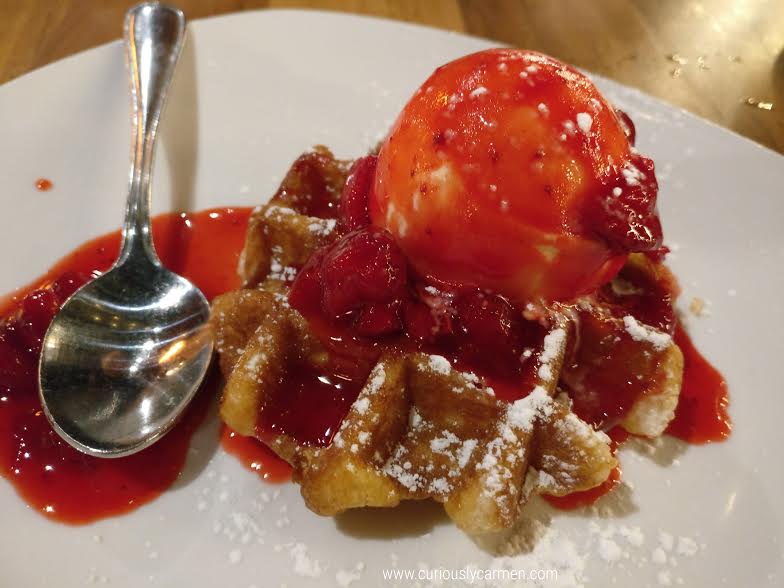 Waffle with ice cream: Man, did this smell good. I don't have much of a sweet tooth and prefer savoury items (which is a blessing considering my dairy restritcion) but this smelled so good that I really wanted it. But I resisted for the sake of my health. Sad life.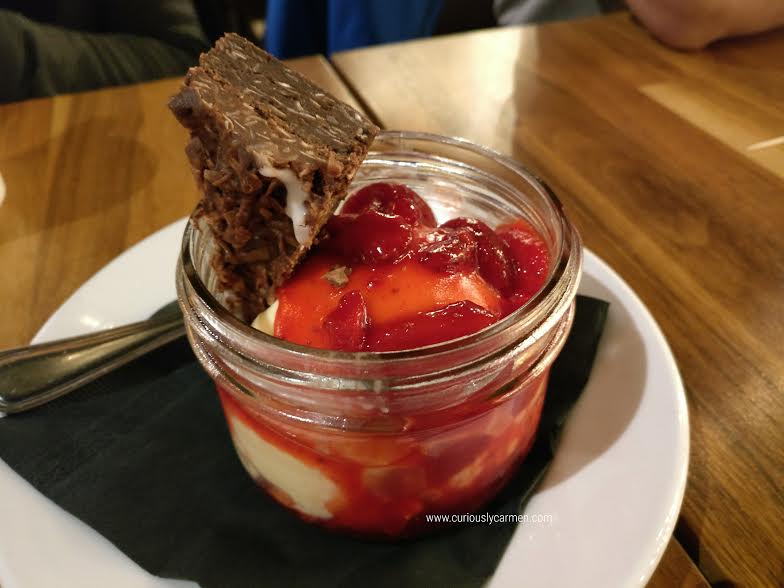 Ice cream w/ ginger cake: My dad was confused with the Mason jar style that is so hip nowadays, LOL. He said it wasn't as practical to eat the dessert, which is true. The ice cream came w a ginger cake that he wasn't a fan of.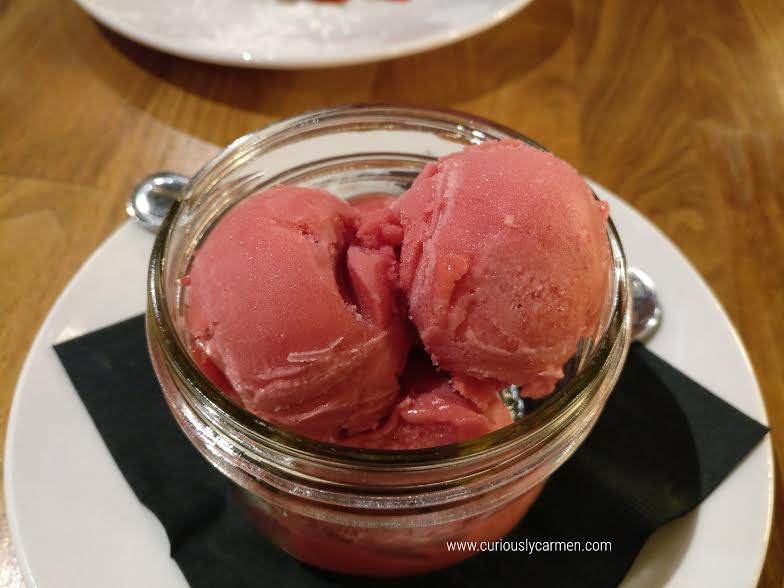 Raspberry sorbet: My dessert looked so sad compared to theirs 🙁 and it was so plain. But I'm glad they had a dairy free option available! Once I saw my mom's waffle w strawberry syrup, I asked if I could have a side of the syrup to drizzle over. That made my sorbet taste a lot better!
All in all, we enjoyed our visit to Burnaby Mountain Clubhouse and can see why it's so popular during Dine Out. You get a quality, fancy meal with an excellent atmosphere at a very affordable price.
Service was a bit slow but our server was friendly and did an excellent job in acknowledging my dietary restriction!
I would definitely recommend this place for a special occasion or day without breaking the wallet!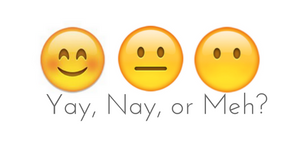 Yay!