Konnichiwa from Osaka, Japan! The fiance and I are back in Japan! I have a backlog of food posts though in my absence. Stay tuned for Japan posts next month!
---
Cactus Club is a restaurant that I frequent often, whether it is for happy hour or dinner! I thought I would have written another review on Cactus since I come here so often, so I was surprised when I found out the last reviews were from 2014! The fiance (boyfriend back then) wrote a guest post for me, and then I wrote a review on the Coal Harbour location.
Over the years, Cactus has changed their menu by adding new items. Sangria and I came for their happy hour during the holidays. Cactus is our go to restaurant for happy hour because the prices are great and the food is tasty.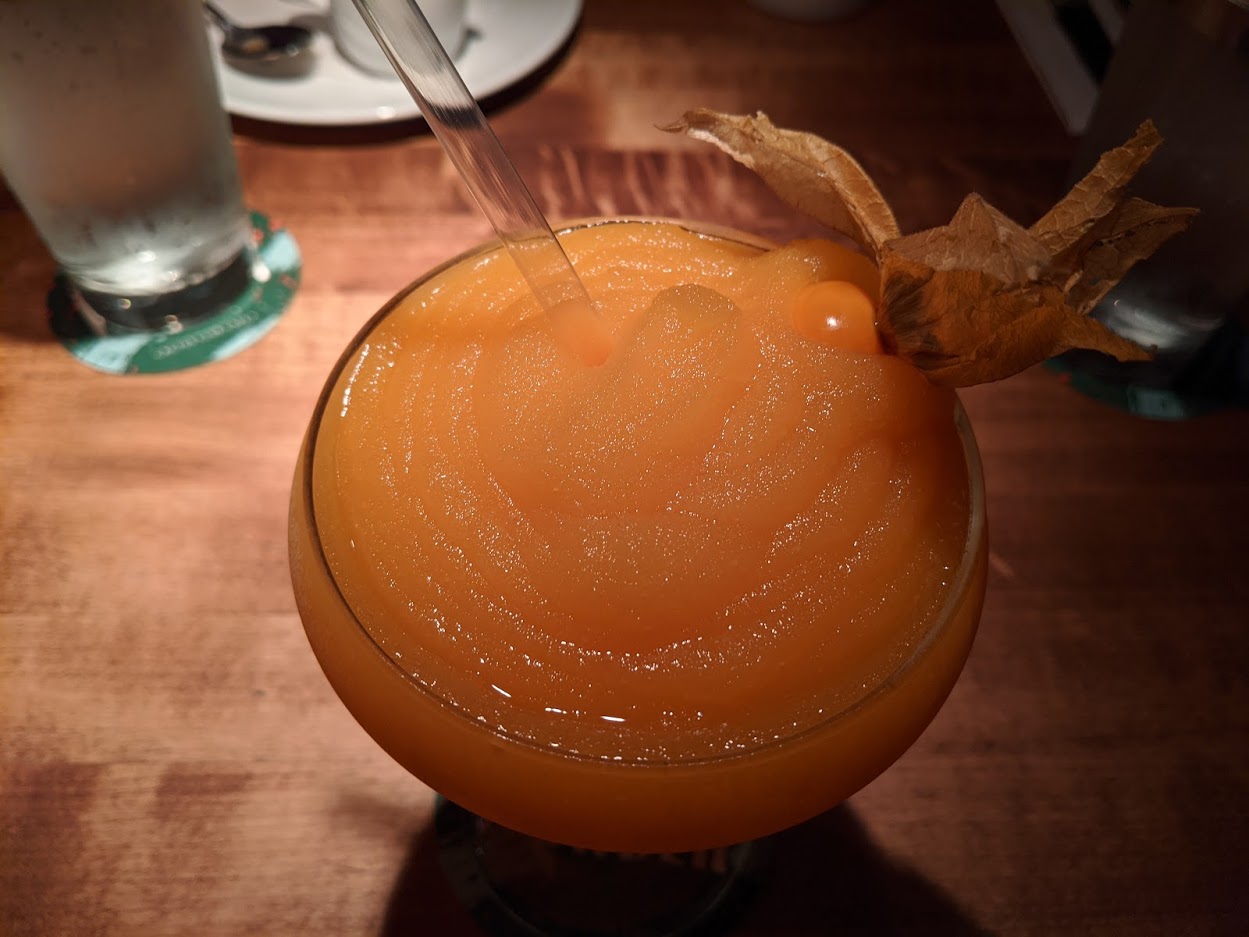 Passionfruit bellini: I love the cocktails here! My current favourite is the passionfruit bellini. I'm a huge fan of passionfruit so this hit the spot perfectly.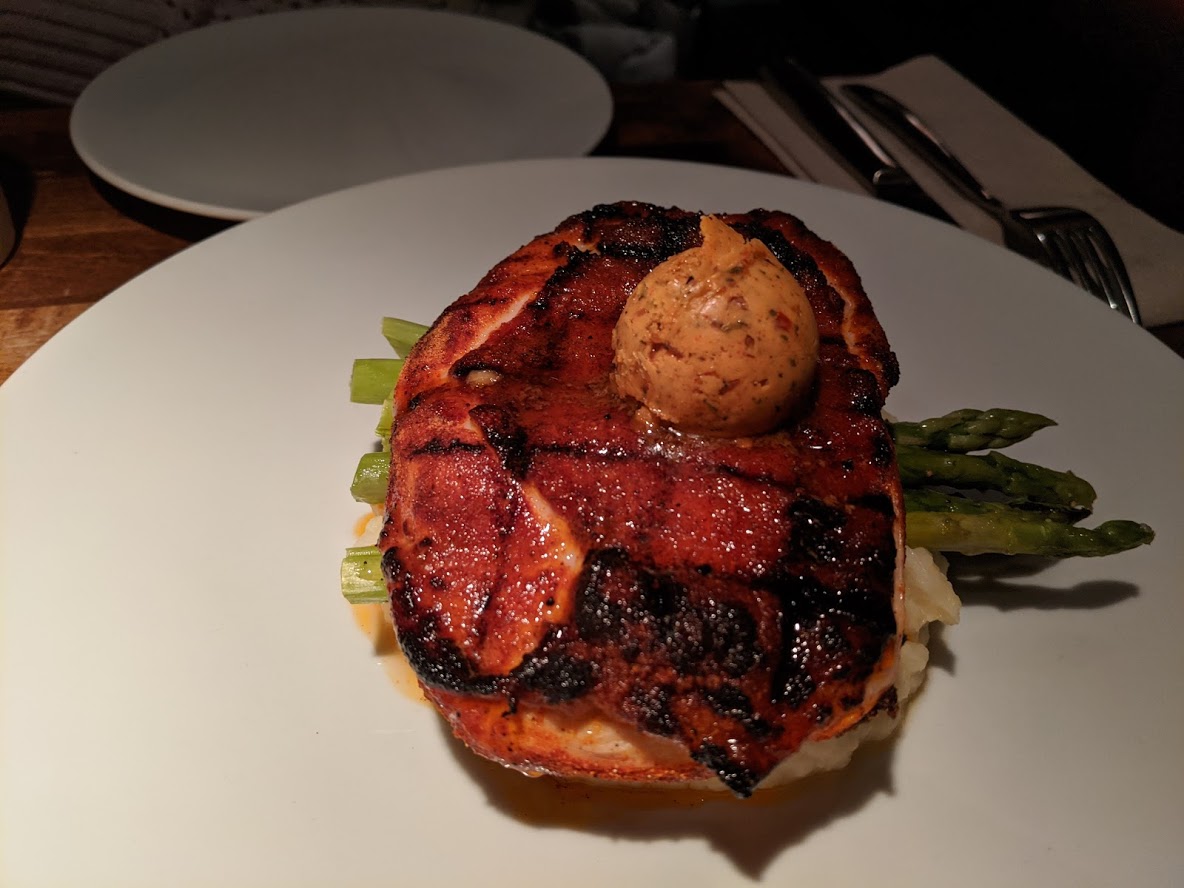 Blackened Creole chicken: The blackened Creole chicken is a chicken breast grilled with Cajun spices and Creole butter. The chicken was incredibly tender, juicy, and flavourful as usual. The butter made it taste even better and richer.
As if the chicken wasn't enough, the side of mashed potatoes was tasty too. I could see some people thinking it may be too salty, but we found it absolutely delicious.
The Creole chicken was a few dollars cheaper at happy hour, even though the size was the same. It's a great deal and relatively new addition to the happy hour menu, I haven't seen it in previous years.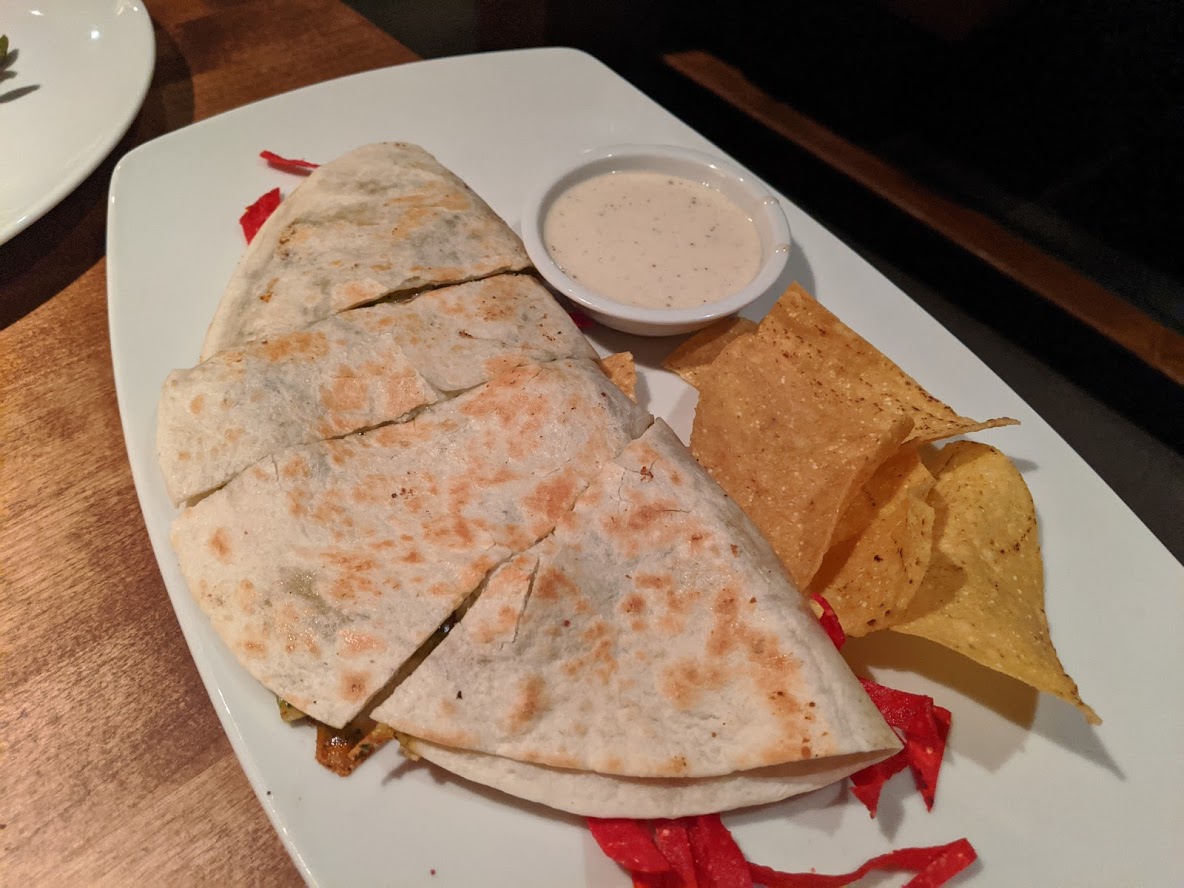 Pesto chicken quesadilla: Sangria and I also split a pesto chicken quesadilla. The quesadilla was cheesy with a nice amount of juicy, sliced chicken in it. The cranberries were a very nice touch and kept it exciting!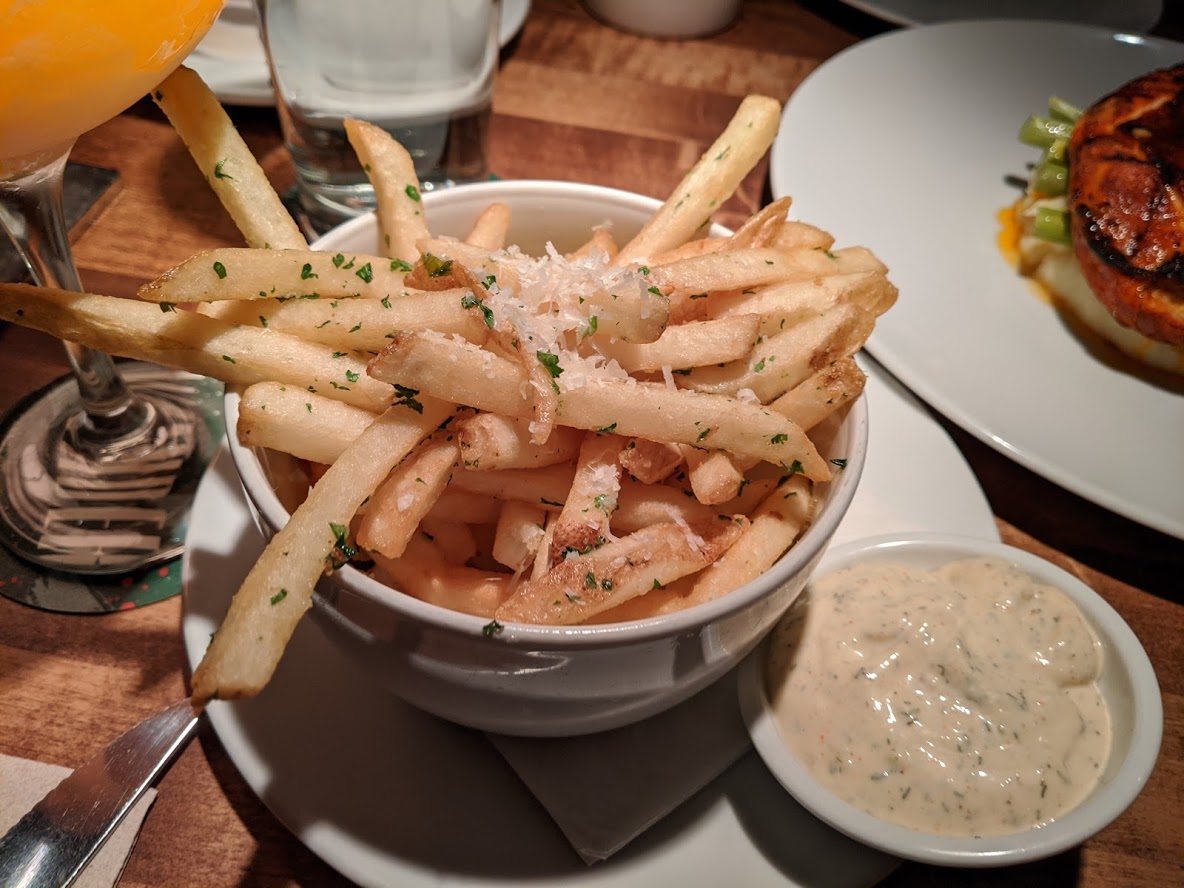 Truffle fries: We can not go to happy hour, and not order their truffle fries! They came piping hot and crispy as usual. The truffle oil gives the fries a wonderful aroma and taste.
The bad things about this location are that parking is quite difficult depending on when you go. Parking was never an issue but the last few times, I found the lot to be full and had to circle around a few times.
As well, service can be hit or miss. Sometimes, it is hard to waive the server down and seems like they just disappeared.