Chakra Indian Cuisine opened a bit over a year ago in The Heights neighborhood. The restaurant used to be King Mahal Indian for almost 10 years, but they have since switched owners. Before that, I remember that this used to also be an Afghanistan restaurant.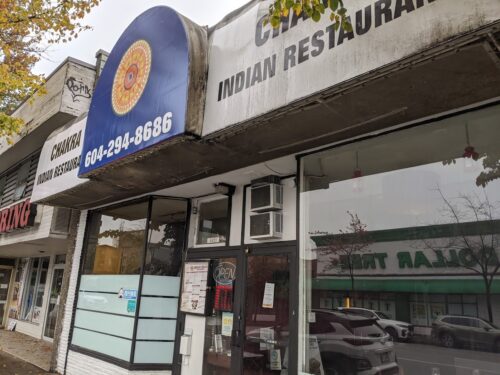 Maki and Nigiri order delivery from Chakra regularly, and have said good things about it. When Nigiri came over one night, he placed an order here and I was able to try it.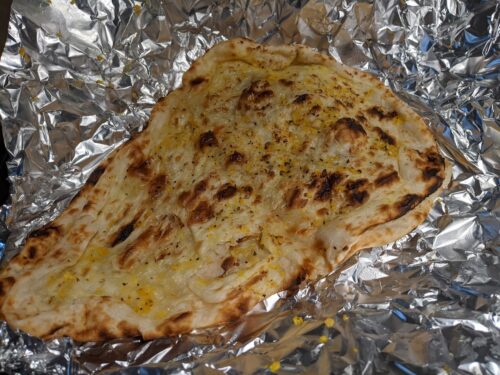 Garlic naan bread: The garlic naan bread was huge! It doesn't look that big in the photo, but it was. There was a nice garlic flavour and the bread was nice and chewy. We used the garlic naan bread as dip for the other dishes.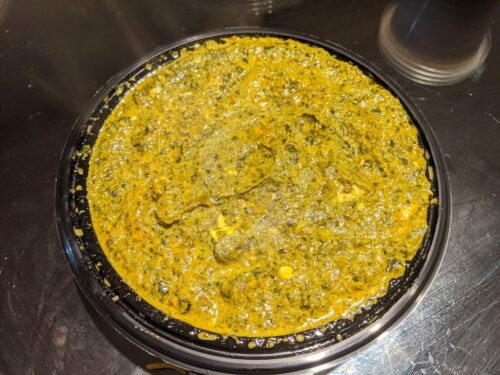 Palak paneer: Maki and Nigiri both really love palak paneer, but I have yet to try until now. Palak paneer is a thick puree of spinach and cottage cheese. Initially, the taste of the puree was mild but the heat and aromatic herbs and spices slowly built up.
I thought that the palak paneer would have more cheesy taste since there is lots of cottage cheese inside, but the cheese was quite mild in flavour. Most of the flavour came from the spiciness and herbs. There were also some cubes of cottage cheese inside. Overall, I enjoyed it and would eat it again.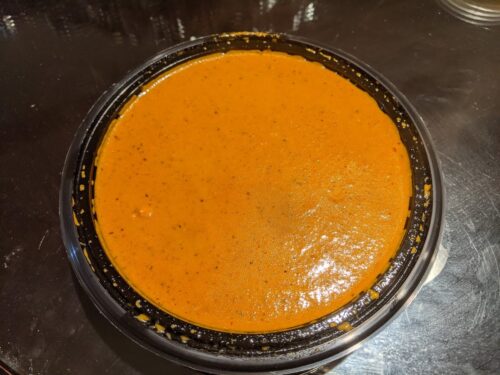 Butter chicken: The butter chicken was great as well. The sauce was very creamy and rich with a hint of sweetness. No complaints about it!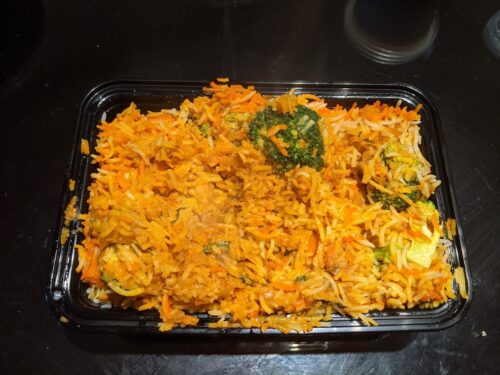 Vegetable biryani: The only dish I didn't like that evening. I've had biryani at many different places now and it seems to be hit or miss. The vegetable biryani was really oily so it lacked the fluffiness that biryani should have.
In addition, the oily rice was packed densely together in the takeout box so everything was compressed tightly. So far, the restaurant with the fluffiest, fragrant biryani has been Desi Turka and that has been my standard for biryani.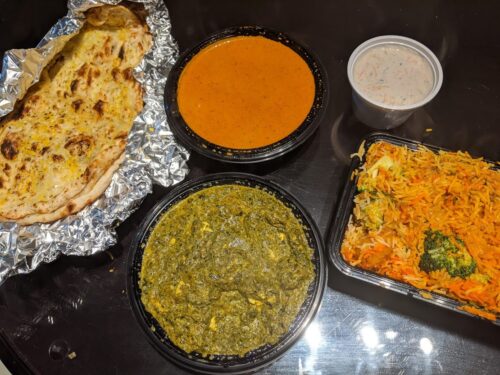 Overall, Chakra Indian Restaurant was great and I'd order delivery from them again (just not the biryani). I'm glad that we finally tried it.