In August, I had a craving for Taiwanese noodles, even though it was very hot outside. So after doing some research, I remembered that SFU had just opened a new Taiwanese noodle place, Chef Hung!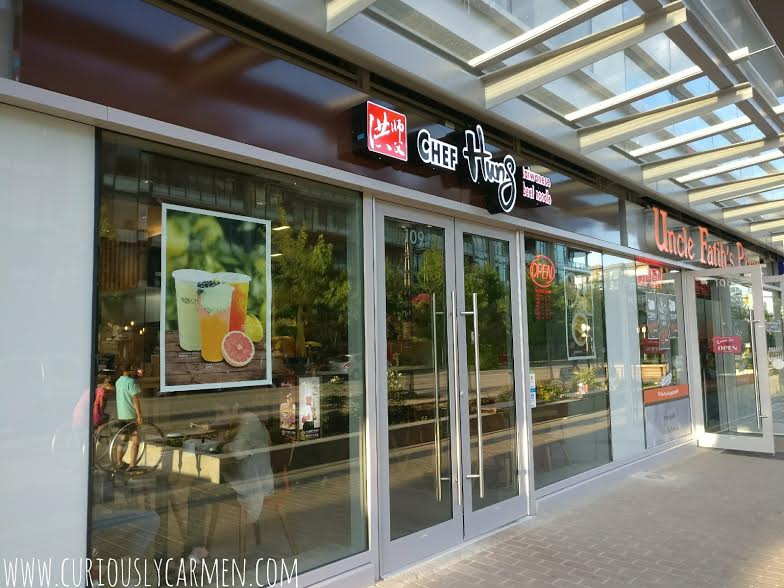 I've been to the Chef Hung at Aberdeen Center in Richmond at least 6-7 years ago and remembered that it was really good but haven't gone back since.
Seeing that the distance between Chef Hung's and another Taiwanese beef noodle place was about the same we decided to go to SFU because we knew that it would not be as busy on a Friday night.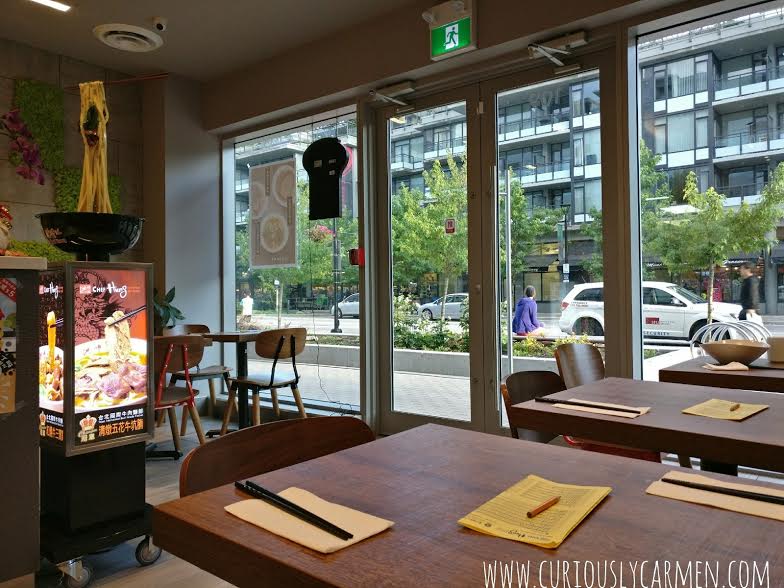 Since it was semester break the restaurant was pretty quiet. Prior to visiting, we called the restaurant to see if it was open as many other food places at SFU were closed during the break.
I've heard that during school time the restaurant is pretty lined up and busy though.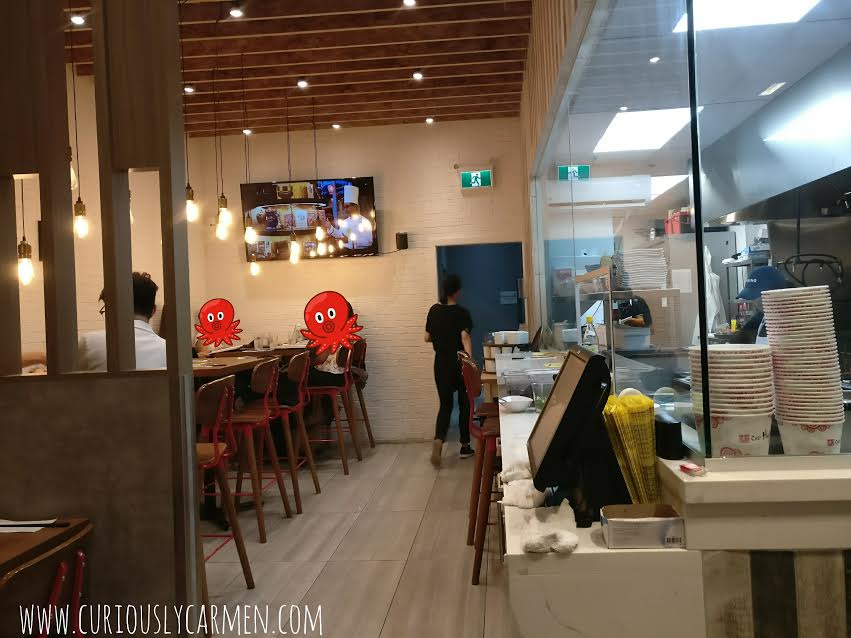 The restaurant was pretty comfortable and also very clean! That's always the plus side of going to new restaurants 🙂
Champion beef brisket in clear noodle soup: I just wanted the standard Taiwanese beef noodle but the menu was a bit confusing as the descriptions didn't seem to have it. So I decided to just take the chance and get this one and hope that it was the correct one.
Unfortunately, I was wrong! This was not this Taiwanese beef noodle soup that I was craving but I decided to try it anyways! I wasn't a big fan of the meat because I don't normally enjoy eating skin or tendon or anything like that, so luckily the boyfriend was able to have all of the meat.
As for the broth, it was really clear and it tasted pretty healthy. I was hoping to have the dark beef broth with preserved veggies that usually comes with Taiwanese noodles but this one was alright too. The only thing that matched my cravings were the chewy flat noodles which were delicious. There were dense and chewy.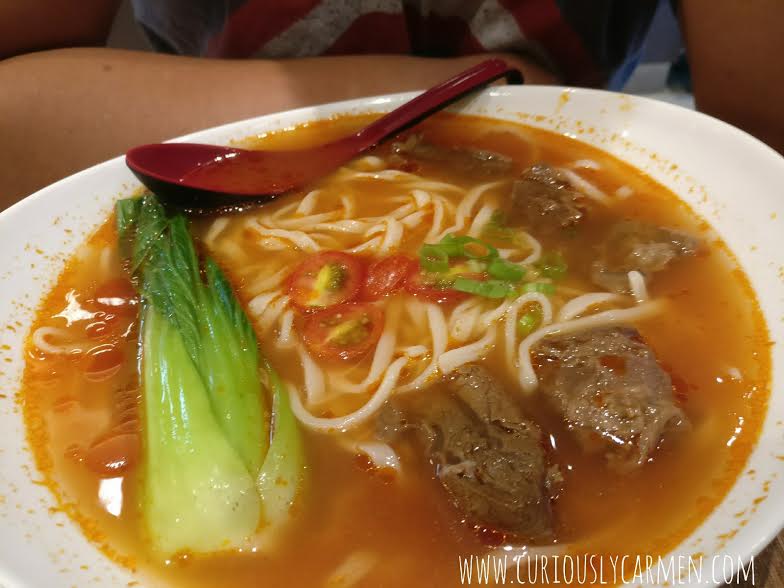 Award-winning beef shank and tripe in tomato noodle soup: I guess beef shank was the meat that I was looking for but it's quite confusing because restaurants describe their meats differently.
So we ended up trading the meat and I had the beef shank, which the boyfriend didn't mind because he liked the meat in my bowl better anyways. The beef shank was PERFECTTTT, it was so tender and full of marinated flavour!
Just like my soup, his tomato soup was pretty clear and also healthy not to oily or salty.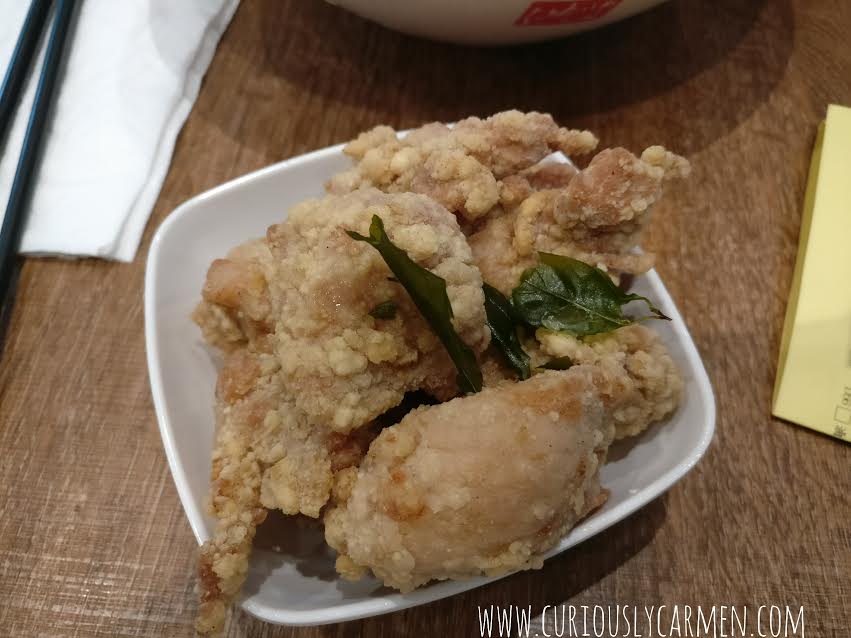 Taiwanese chicken nuggets: The boyfriend was curious as to how the chicken nuggets fared here. It was a good choice because he really liked them! They weren't too salty, not overcooked, and very fresh and crispy.
Overall I think that this place is a bit overpriced but you do get what you pay for! All the ingredients are of good quality but it was disappointing to see that they didn't have the standard Taiwanese beef noodle soup that most Taiwanese restaurants have. However, it's definitely a decent option to have if you are stuck on campus.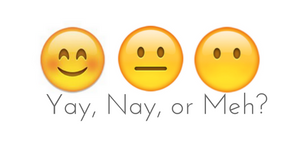 Yay!