I've written about all the Deer Garden locations (Fraser Street, Burnaby, other Richmond location) so far, except for the second location in Richmond on the second floor of Venezia Plaza!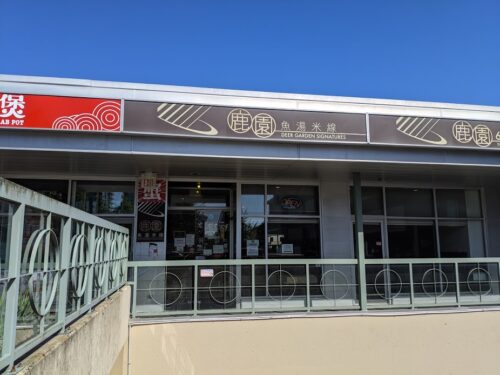 Usually, our go-to location is the Fraser Street location but since we were going to Richmond, we decided to go here instead.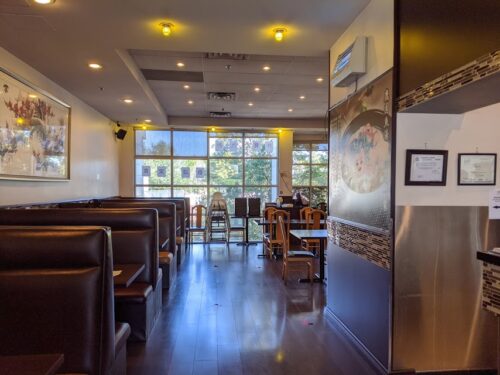 I've been to this location a couple times over the years. From what I remember, parking is usually horrible, cramped and busy in this plaza (as with most Richmond plazas…) but things have quieted down due to the pandemic, I am assuming. There was no issue finding parking this time.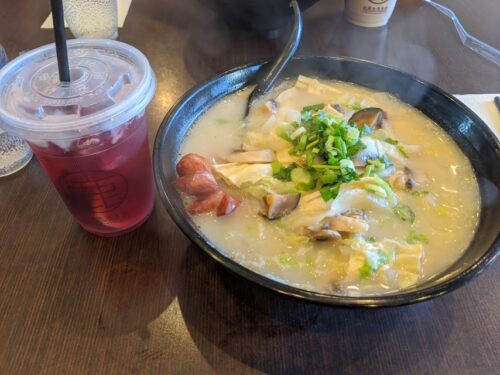 DIY noodle soup: I went with my usual DIY combo, which hasn't changed for many years now. For those who haven't been to Deer Garden, you pick your soup base – most have no MSG, two toppings, noodle choice, and drink.
I went with the century egg and parsley soup base, pork sausage, extra fresh beancurd, and Korean crystal potato noodle. You can also add on a small appetizer as well.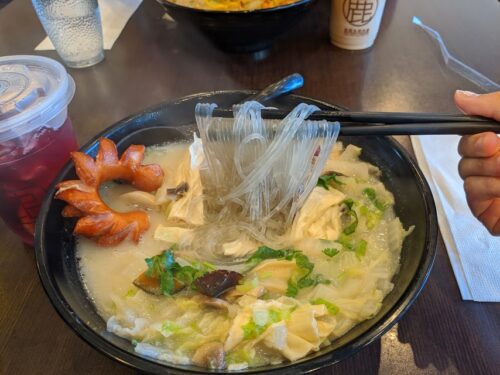 As usual, everything was delicious and super filling. My only complaint was that the century egg could have been tastier. There was a bit of an old, cupboard taste to it.
For my drink, I went with a lemon ribena. It was recommended to me by Latte and was refreshing and delicious.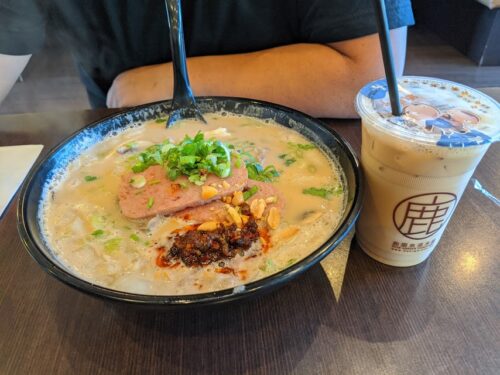 DIY noodle soup: The fiance went with the peanut chili soup, luncheon meat, beef brisket and egg noodles. Over the years, we've gone to many soup noodle places but Deer Garden consistently has the best peanut chili soup. The milk tea was fragrant and strong as well.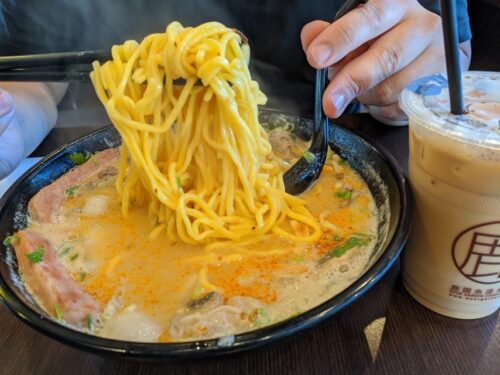 Deer Garden is consistently delicious and reliable, no matter which location you go to!