I can't believe I haven't written about Deer Garden yet because I love this place so much! I would come here more if there wasn't any lines, and if I lived closer. The boyfriend and I both hate waiting in lines for food, which is why we don't come here as often as we like.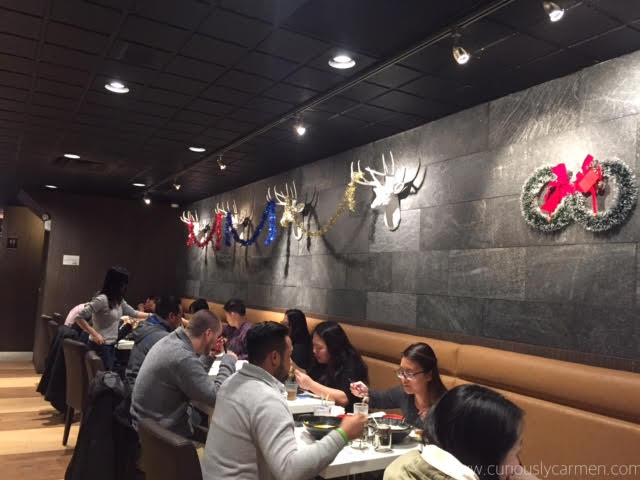 Does anyone here watch Big Brother Canada? Every time I come here, I am reminded of Marsha the Moose from their wall decor.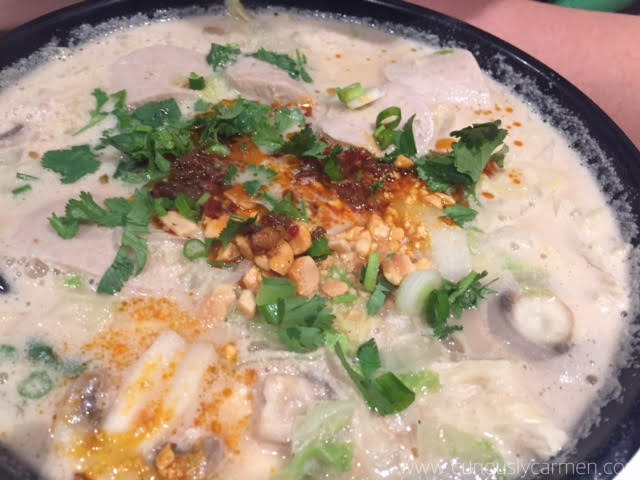 Soup base & noodles combo, $9.95: The reason why the boyfriend loves this place a lot more than Cattle Cafe is that Deer Garden still serves the spicy peanut soup. Ever since Cattle Cafe discontinued the spicy peanut soup, he jumps at the chance to go to Deer Garden as they are the only place around that still has it. Correct me if I'm wrong or if you know of any other restaurants with the spicy peanut soup base!
Choice of soup: Chili peanut
Choice of noodles: Egg Noodles
Choice of toppings: Chicken balls and Vietnamese style pork  (choice of 2, additional toppings @ 1.50 each)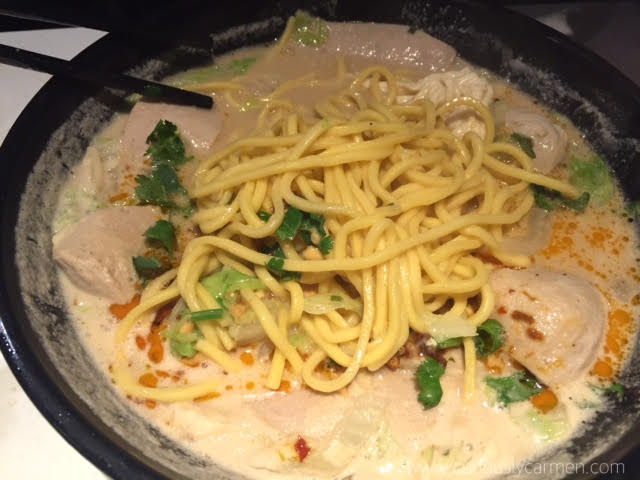 The soup has a very strong peanut taste, so I would definitely recommend this broth if you are an avid peanut sauce lover like he is. For me, I am neutral towards peanut butter and thought that the Cattle Cafe soup too strong. I can have some of the peanut soup here without feeling that it is overwhelming peanut-y.
As usual, the bowl came with a very generous amount of noodles!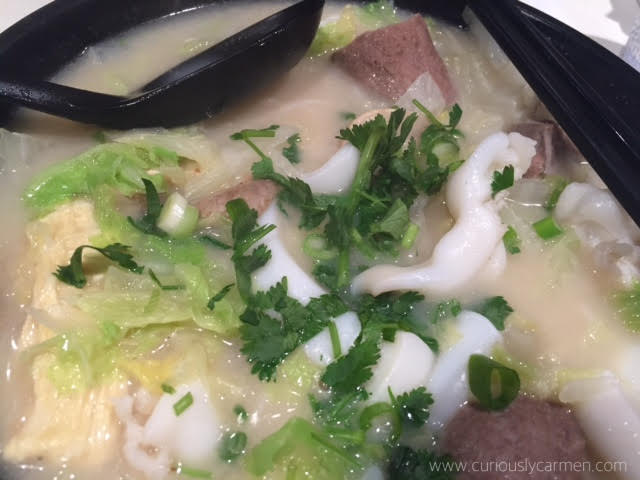 Soup base & noodles combo, $9.95: Fun fact about me, I have been known to place the wrong order with the soup noodle combo. This is the third time that I ordered incorrectly -_- I think it's because whenever I look at the ordering paper, I see part of the name and I just check it off without bothering to read the rest. The worst time was when I ordered a tomato soup base instead 🙁
Choice of soup: Fish soup
Choice of noodles: Vermicelli
Choice of toppings: Sliced cuttlefish (ordered the wrong item by accident), beef ball, and basa fish fillet ($1.50 extra)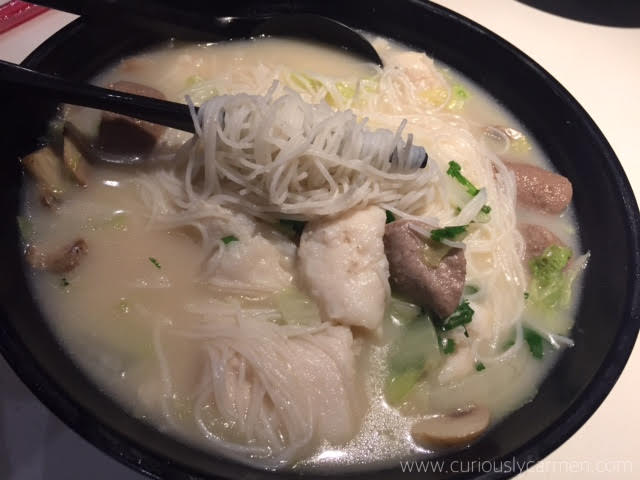 I normally get fish soup w/ century egg & parsely, but I've been getting off tasting century egg the past couple of times so I decided to just try the fish soup. It's actually just the same soup but without the century egg, and comes with some beancurd.
Normally, I would have just eaten the cuttlefish since it was my mistake and Asian restaurants aren't forgiving when it comes to this stuff and won't replace it for you. But I was really looking forward to the fish fillet and ordered it as an extra, giving the cuttlefish to the boyfriend.
As usual, the bowl of noodles was warm, comforting, and extremely filling. We love coming here because the noodle combos are consistently delicious and satisfying. It's too bad that there's always a line up here, or we would be coming a lot more!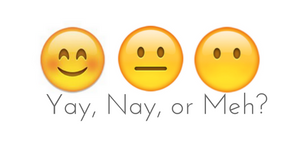 Yay!
Thanks for reading!
Carmen