Indian food is a cuisine that the fiance and I have been trying more recently. Prior to this year, we didn't really get Indian food that much, but we have been really enjoying it and getting to know the different dishes!
Before settling down and finding our go-to delivery place, we have been trying different places. After looking on UberEats, Delhi Fusion looked decent so it was the pick that evening.
Delhi Fusion seems to be a new restaurant too. After looking at reviews online, the oldest Google review was only 2 months old and I don't see it on Google street view either (it was last updated in May 2019). They are located on Commercial Drive.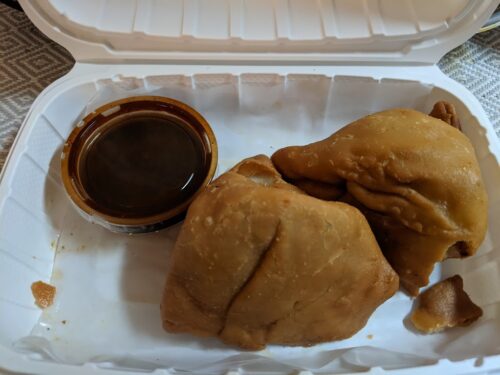 Samosa: The samosa skin was thicker and crunchier than I've had at other places, so I wonder if they deep fry it twice here. The samosa skin on the outside was also really flavourful, they marinated the skin with some sort of herb mix before frying which was delicious. The samosa filling could have used a bit more flavour, but it was not bad.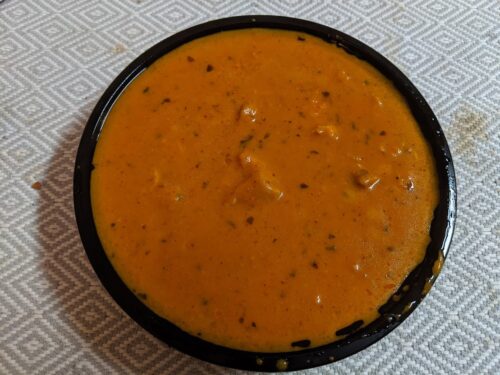 Mango chicken: I usually go with a biryani, but after being disappointed a couple times with it I decided to try something else this time. The mango chicken sounded interesting, and I love mango so why not give it a try!
I wasn't really sure of what to expect, but it was really good and I'd order it again. There weren't any real mango chunks in it, so I am assuming that they use mango juice or puree in the sauce. I'm used to Indian food being more spicy and savoury, but the sauce was really sweet this time. The sauce also had a thick and creamy consistency.
Since most people are familiar with butter chicken, I will use it as an example to compare (Not minimizing all Indian food to butter chicken, it's just one of the Indian dishes that is most popular). Compared to butter chicken, I found the mango chicken to be sweeter but the consistency was the same.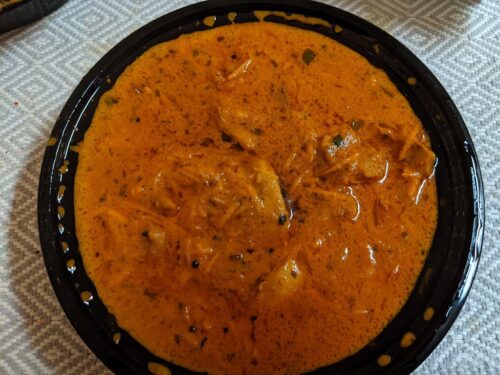 Madrasi chicken: Just like how I usually order chicken biryani, the fiance's go-to is chicken korma. However, he was also feeling adventurous this time so he went with the Madrasi chicken, which we have yet to try before.
Madrasi chicken originated from the city of Madras, India. Compared to other Indian dishes, Madrasi chicken is known for its tangy flavour. We also enjoyed this dish. Since the mango chicken was pretty sweet, I enjoyed the spicy kick of the Madrasi chicken. In addition, there were some coconut flakes inside which gave the dish a bit of a textural crunch and slight sweetness.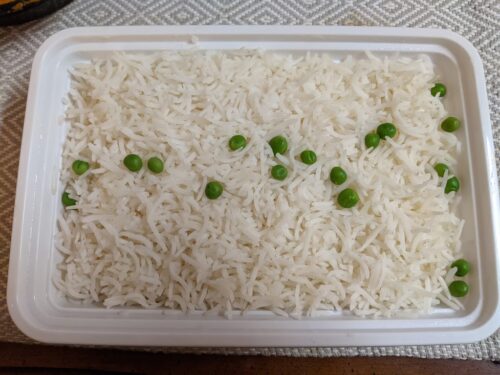 Rice: Both of the dishes came with fluffy basmati rice. I appreciated the addition of a few green beans, to add some colour to the dish.
Overall, we were impressed with Delhi Fusion and wouldn't mind ordering from them again!