Konnichiwa from Osaka, Japan! The fiance and I are back in Japan! I have a backlog of food posts though in my absence. Stay tuned for Japan posts next month!
While looking for a place to have dinner, Applesauce and Jalapeno suggested Dosa Corner. We have never been here and it had great reviews, so off we went!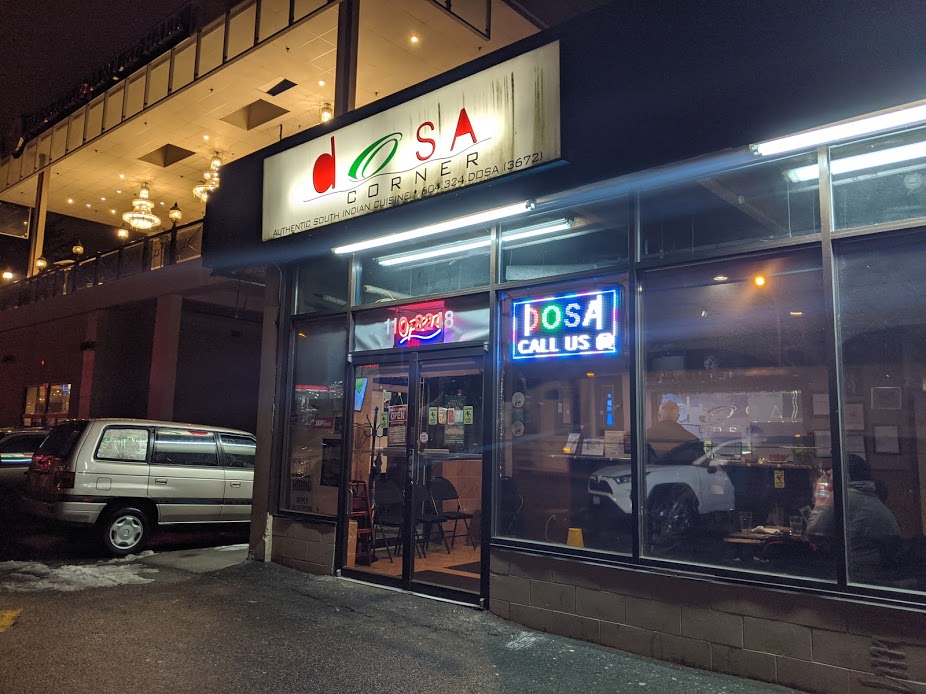 Dosa Corner is very hidden, quietly tucked away at the end of Fraser Street by SW Marine Drive. This wouldn't be a restaurant where someone would just happen to stumble upon, as this was an industrial area (unless you work around here I suppose).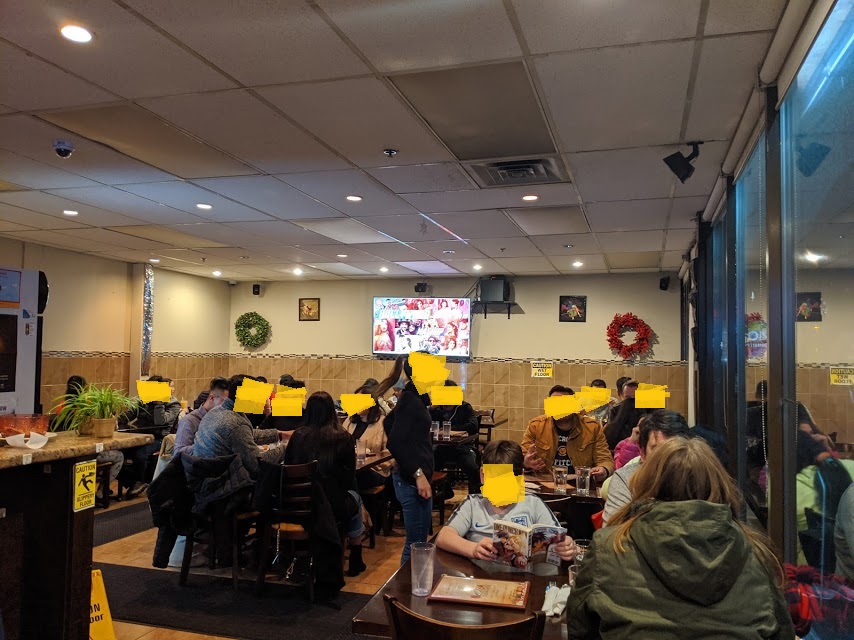 Yet, the restaurant was completely full and busy! They don't take reservations, so we came a bit before 7pm to beat the dinner rush. We had to wait about 5 minutes while they cleared the table. A line was forming during and after our dinner.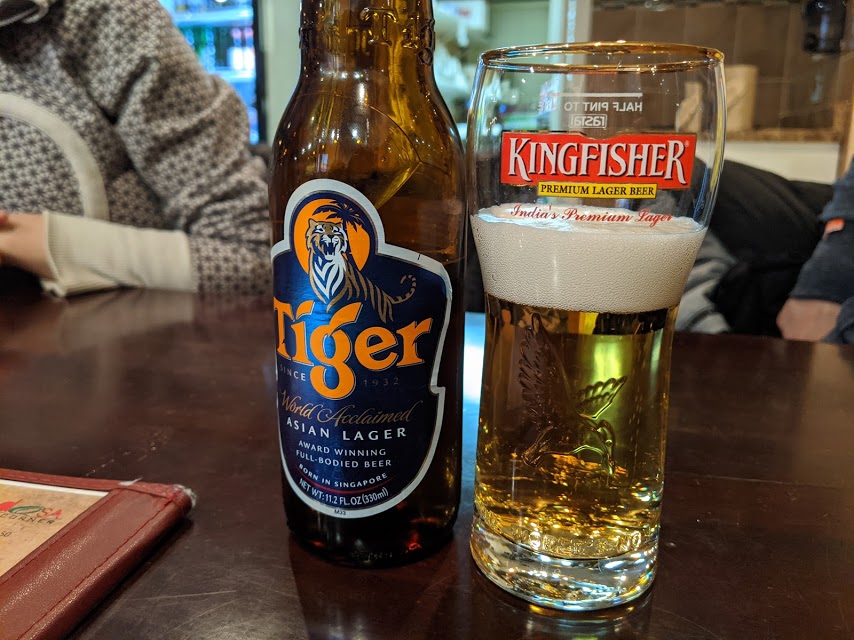 Tiger beer: Jalapeno started off with a Singaporean beer, Tiger. We've never heard or had it before, so he gave us a few sips. The beer reminded me of a pale ale, which I love. There were also some tropical hints to it. I'd order this if I saw it again!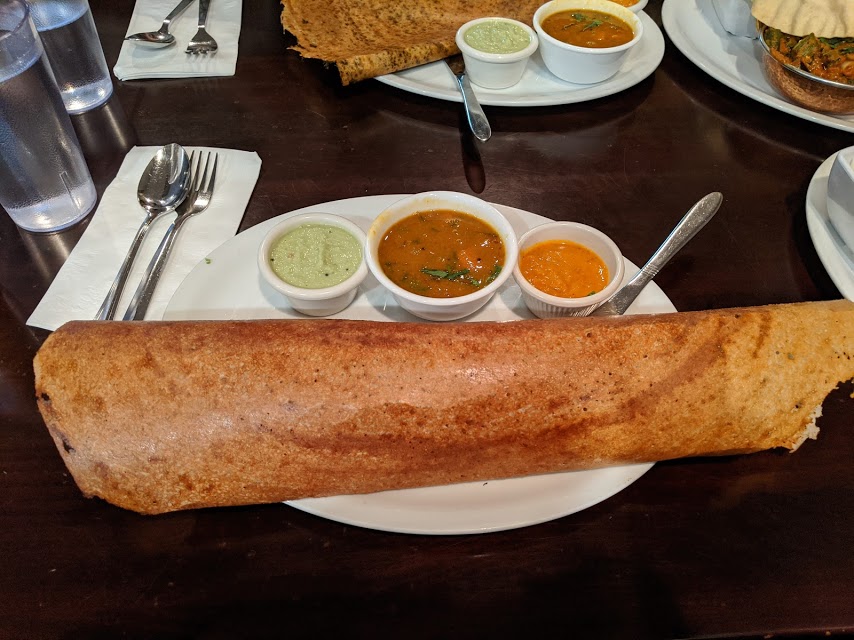 Chicken masala dosa: You can't go to a place called Dosa Corner and not get a dosa. The dosa was delicious. The boneless chicken was so incredibly juicy and tender.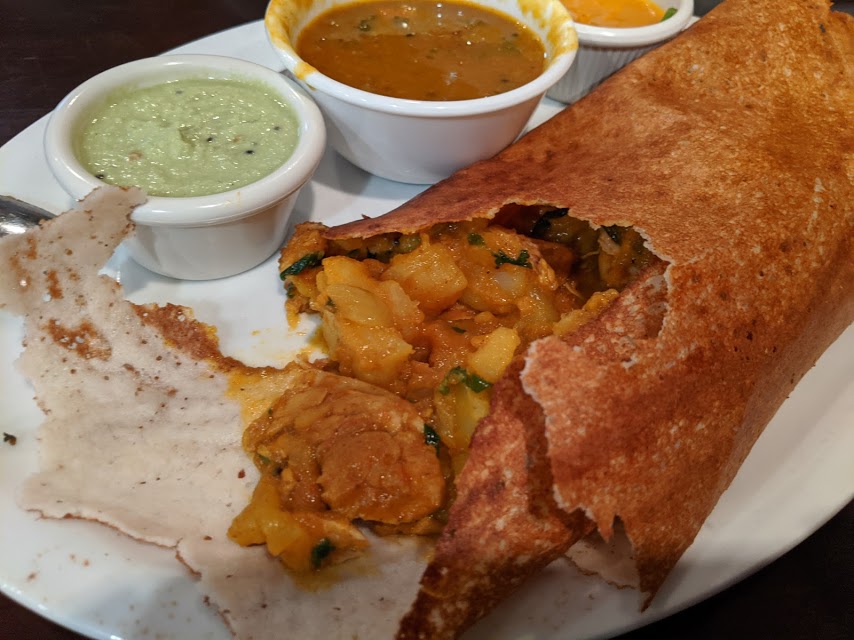 In addition, the spices used were so aromatic and tasty. Apart from the boneless chicken, the dosa was also stuffed with some spiced mash potatoes and some sauce.
There were also two sauces and a soup. From the left, the green sauce was a coconut chutney, which helped cool down your mouth. The middle was a sambar – a savoury, lentil based soup. We ended up using it as a sauce because it would be too salty to drink by itself. I am not sure what the second sauce on the right was called, but it was quite gingery.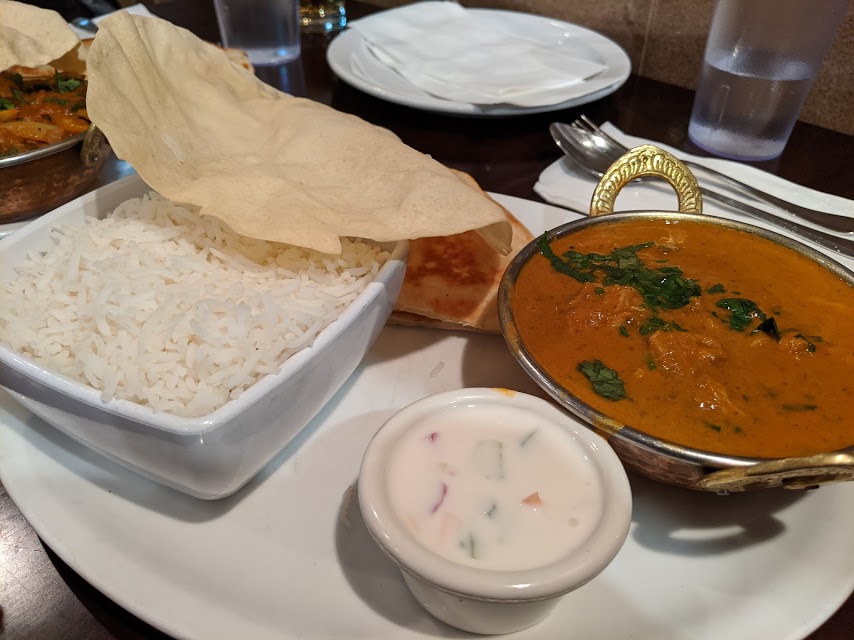 Chicken korma: The chicken korma was one of their chicken curry dishes. What separated the chicken korma and the other chicken curries was that it contains coconut milk. We decided on this one because we love coconut milk in our curries.
Just like the chicken dosa, the chicken here was also very tender and juicy. It was delicious and I wish I could tell you what kind of fragrant spices they cooked it with, but I am not sure!
This dish also came with a naan bread, rice, and papadum which is a salty, thin, crispy flatbread. At around $14, it was a great value and also very filling!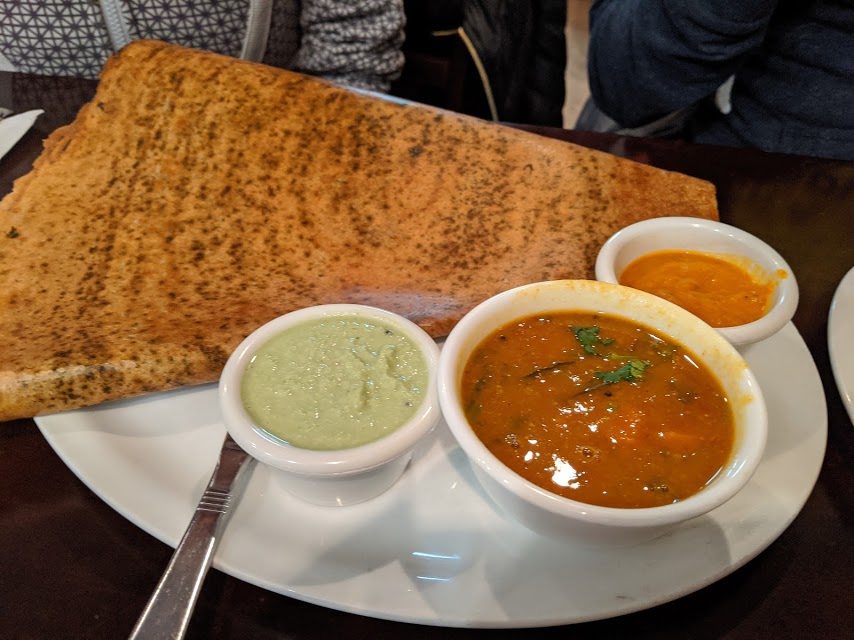 Spinach masala dosa: Jalapeno and Applesauce ordered the vegetarian spinach masala dosa. Their dosa came in a triangular shape. They enjoyed their dosa and had no complaints about it.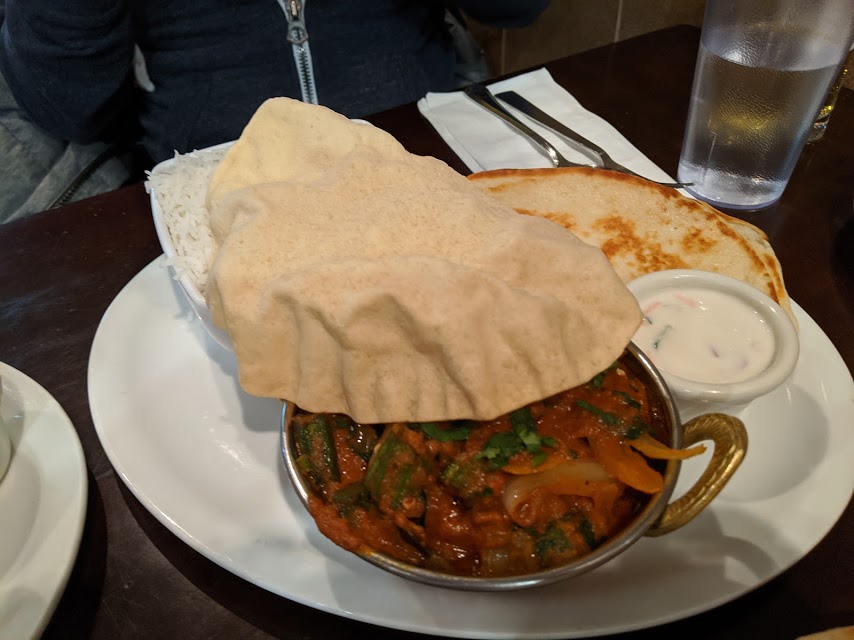 Okra curry: Jalapeno and Applesauce ordered okra curry, which was vegetarian and also came with naan bread, rice, and papadum. They enjoyed their curry a lot as well. I had a bite of the this, and although I am usually not a fan of okra, it was good with the curry.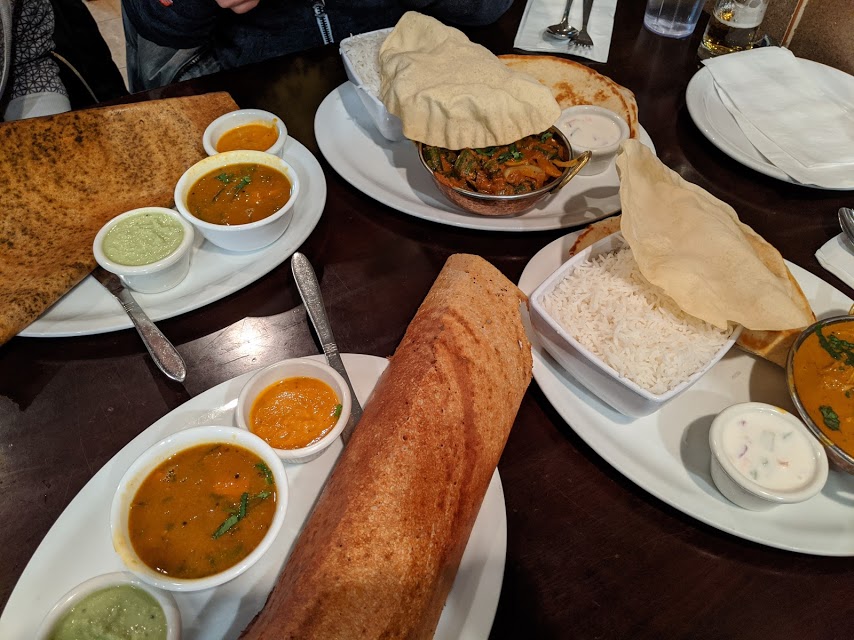 We left very satisfied and full after Dosa Corner. The food was delicious, filling, and cheap. I'd definitely come back!