Ebi Ten… One of my favourite restaurants ever! I discovered this place about 8 years ago, and would come pretty often if I wanted a quick bite in downtown. They used to have Twitter specials so I remember walking here after class to take advantage of it!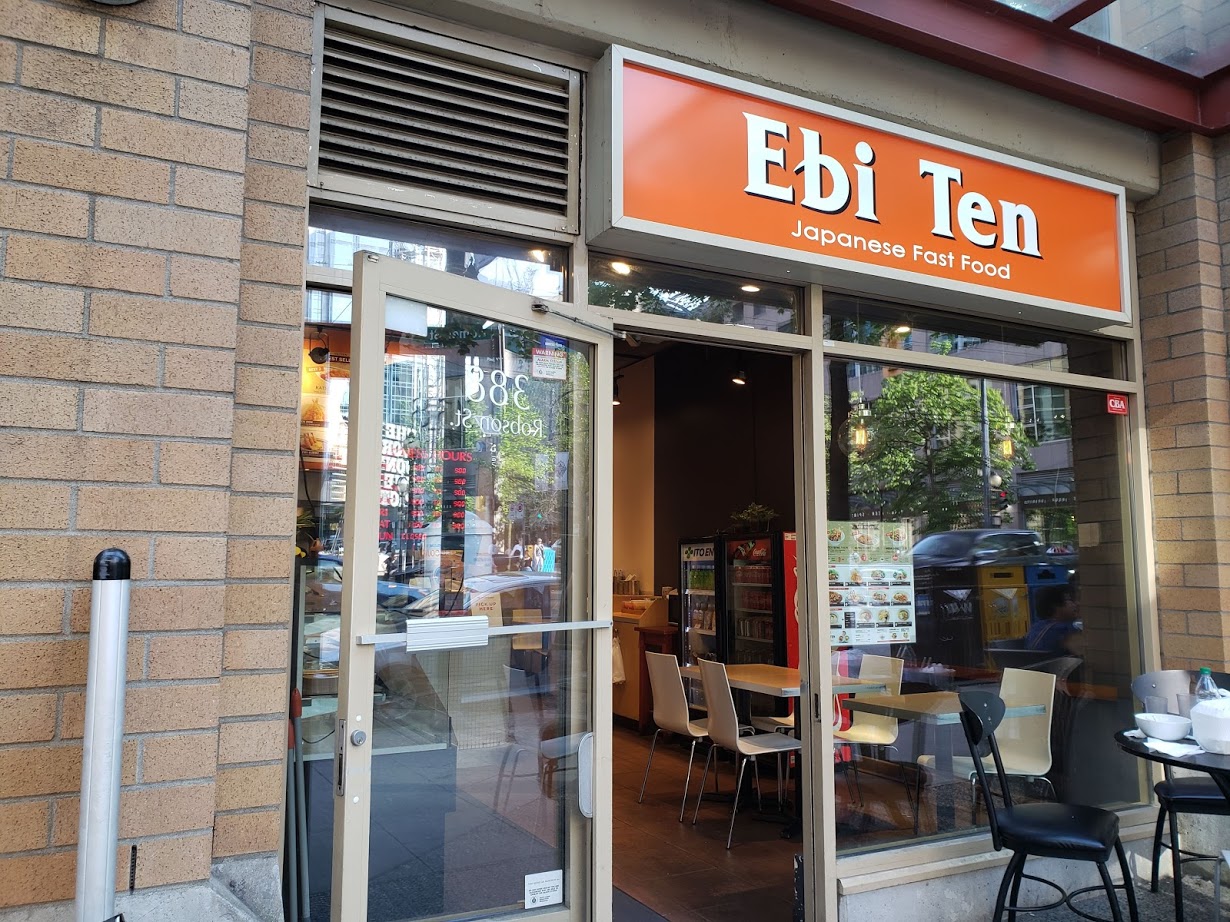 It's been a few years since I've come here, because I'm not in this area as much anymore.
However, we recently decided to start Japanese lessons (woohoo!!!) close to Ebi Ten, so we stopped by for a quick dinner beforehand. The days beforehand, we were so excited to have Ebi Ten again!
Ebi Ten is a small, quick service Japanese restaurant like what you'd find in Japan minus the salarymen. I love this place because it is consistently delicious, quick, cheap, and the quality is great for what you get.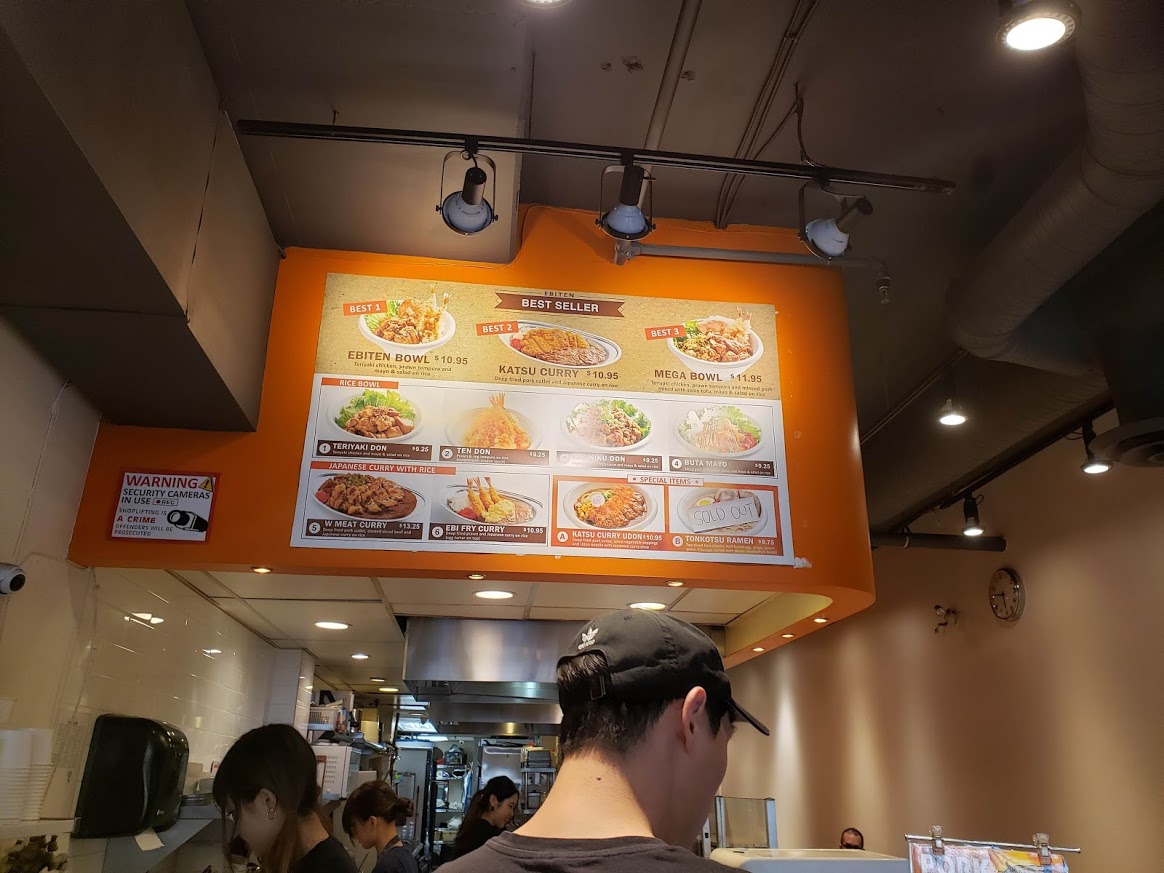 You order at the counter and then wait for your food to be cooked. I find that the staff do not speak English that well, so it may be hard to order if you have questions or special requests. I guess we just have to work extra hard with our Japanese lessons now 😉
Pork katsu curry: For authentic, comforting, Japanese-style curry, Ebi Ten is definitely the place to go. The boyfriend really enjoyed his curry and ate it all up. His pork katsu was also very fresh and crunchy.
There was also a small side of sliced marinated beef with onion.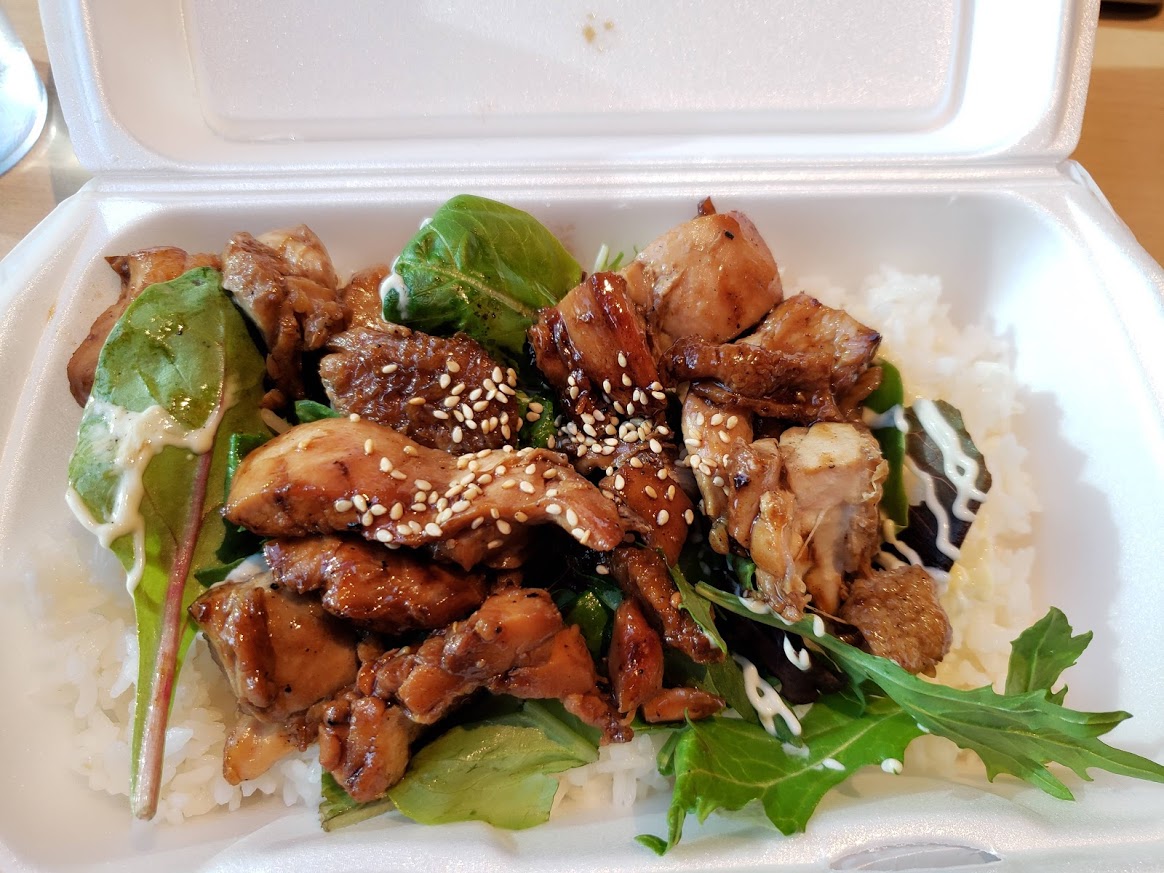 Chicken teriyaki: I ordered mine in a take out box because I wasn't super hungry yet and knew I wouldn't be able to finish. The chicken was tender and marinated in a soy/teriyaki sauce.
It was delicious, although I was really thirsty afterwards. I love Japanese mayo, and would have loved to seen more drizzled. If you haven't tried Japanese mayo before, give it a try – it's much tastier than regular mayo!
I have no doubt we will be back more, now that we are starting to take Japanese lessons in this area.
If you are wanting a filling, delicious, and relatively cheap meal for downtown prices, head over to Ebi Ten – you won't be disappointed.
えびてんはおいしいです!:)