Happy new year everyone!
It's been a few years since our first visit to Fable Diner. We came here with a group back in 2016 when they had just opened, you can read that review here. Fast forward to present day, we were looking for a place to have dinner one evening that wasn't one of our usual places!
After some browsing, we decided to come here because the fiance loves the tomato cheddar soup and I would finally be able to try it! I'm happy to say that my digestive issues have temporarily subsided so I need to take advantage of being able to eat dairy.
Peanut butter and Nutella milkshake: This was one of the items that was ordered in our first visit, but I wasn't able to have dairy back then so I didn't try it. I was able to try it this time and it was very delicious!
The milkshake was very creamy, rich, and chocolatey. There was also a good balance of peanut butter as well.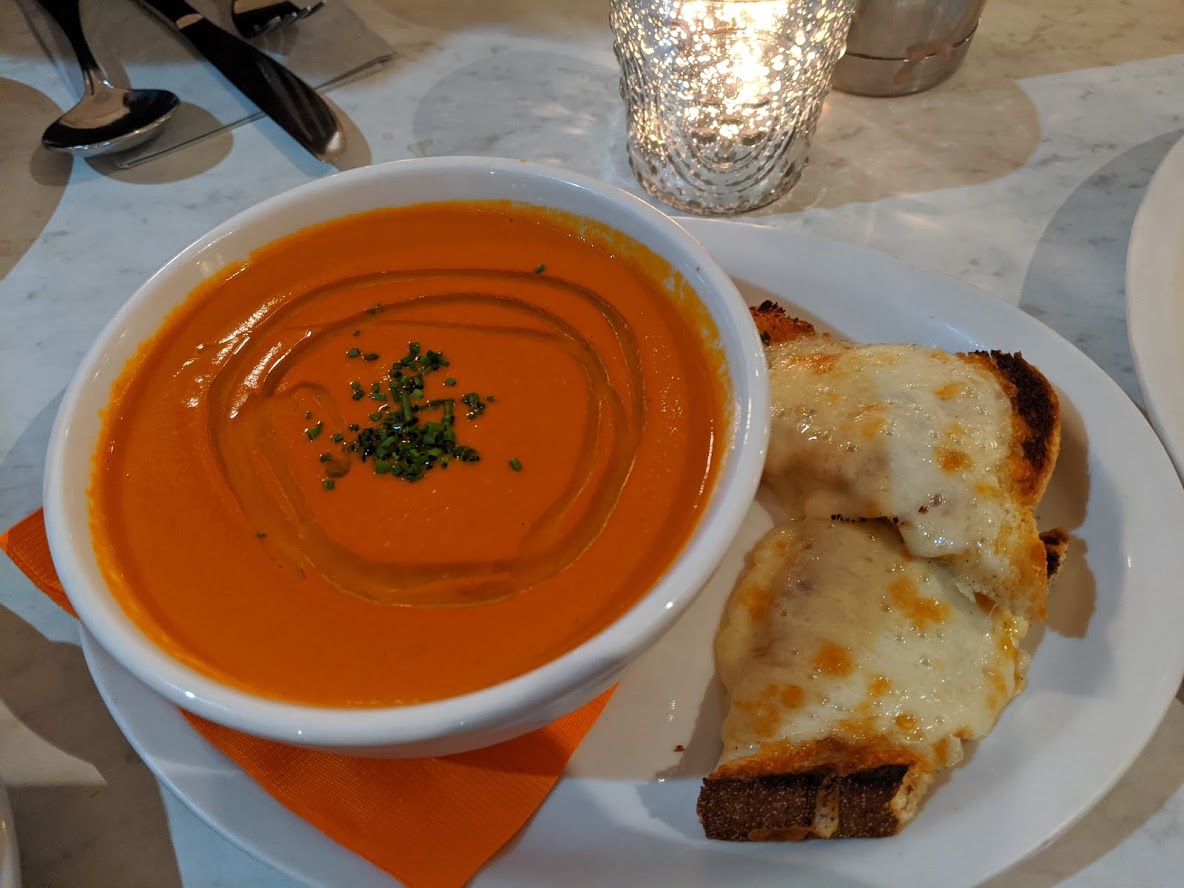 Cheddar tomato soup: The star of the show! This soup has been raved about by multiple friends and the fiance. It did not disappoint as well!
The soup had a nice, smooth pureed texture. It was very tomato-y and you could taste the cheddar that was pureed in as well. To elevate the soup even more, it came with some deliciously cheesy garlic bread on the side.
Poutine with BBQ duck: The poutine was delicious with lots of cheese curds and gravy. The BBQ duck was very moist and tender. It reminded me of Chinese style BBQ duck.
Both were good separately, but I did not find that the combination went well together.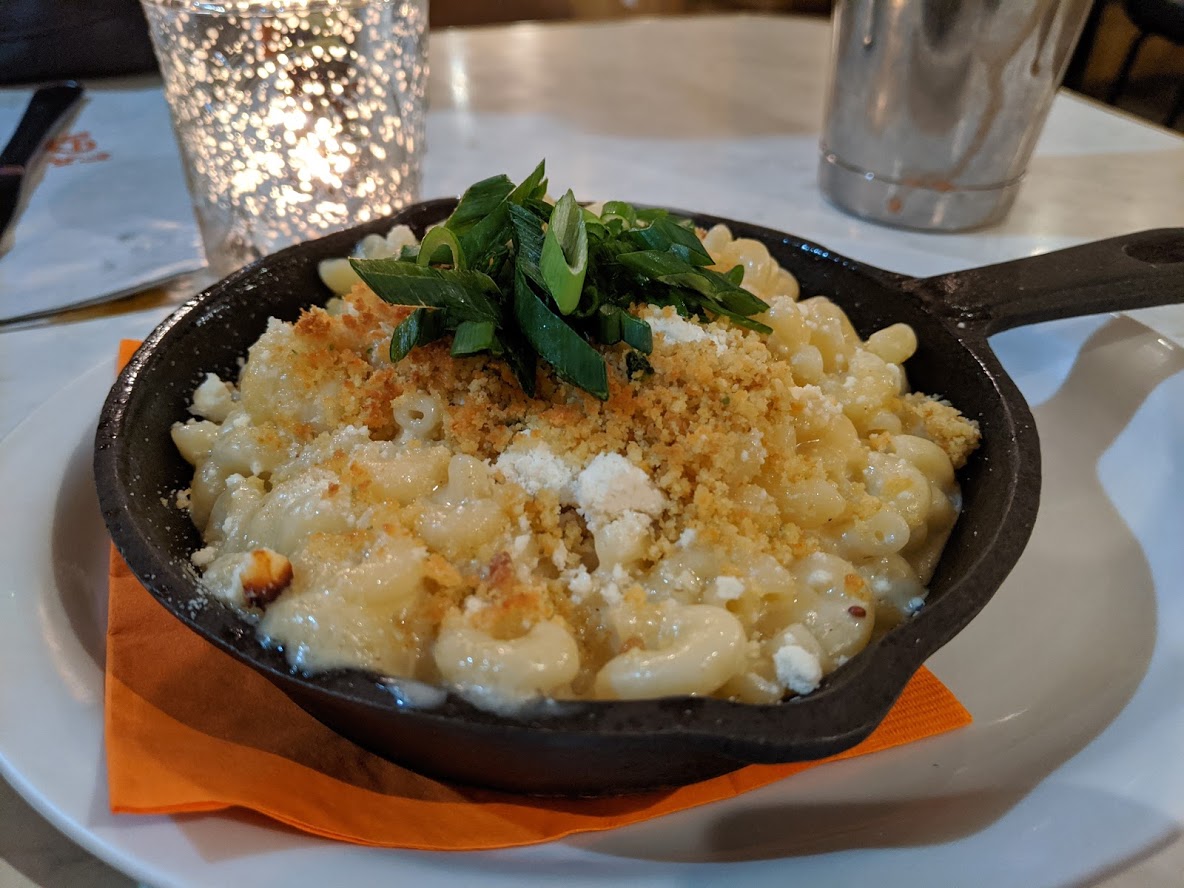 Mac and cheese: The mac and cheese was my favourite dish of the night. It was so incredibly cheesy. The sprinkled goat cheese on top gave it more excitement.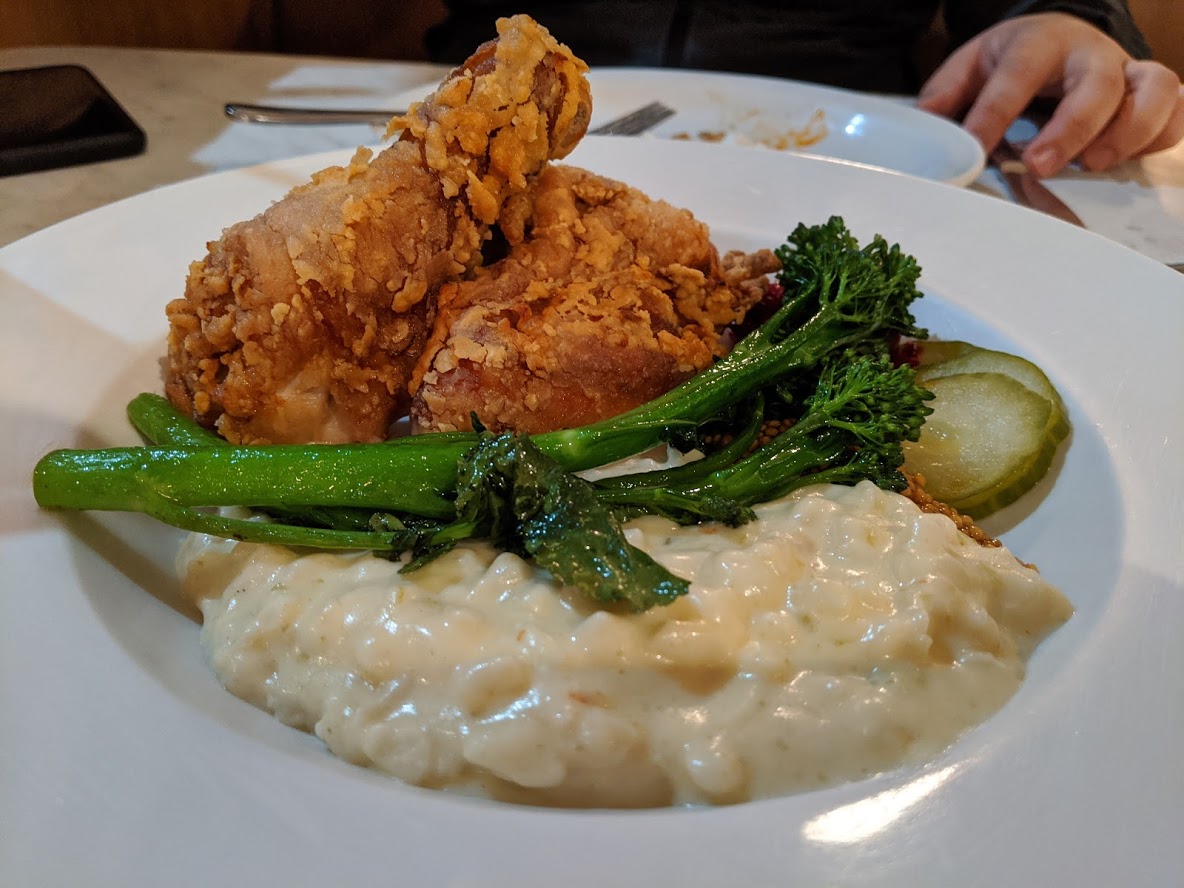 Chicken and grits: We both never had grits before, so decided to give it a try. I was not a fan of the texture at all. It appears that each restaurant makes it differently. I found it to be undercooked and as if I were eating plastic.
The fried chicken was juicy, fresh, and crispy! We got two pieces with this plate.
We ordered a lot of food and had enough leftovers for the next day. It was nice to be back at Fable Diner and I would recommend going. Service was very attentive and friendly throughout our dinner too.