I can't believe I haven't been to Fisherman's Terrace yet, it seems like one of the staple dim sum restaurants in Richmond. The husband has been hearing good things about their dim sum lately, so he wanted to go try it out!
Fisherman's Terrace is located on the top floor of Aberdeen Mall. It was really busy when we went, so we had an idea that it was probably going to be delicious. Make sure you get here early to avoid waiting!
This post is a review of our first visit, which was really good! Unfortunately, we came back a second time a couple months later and that visit wasn't as good. A couple of items we ordered before were sold out and didn't taste as good.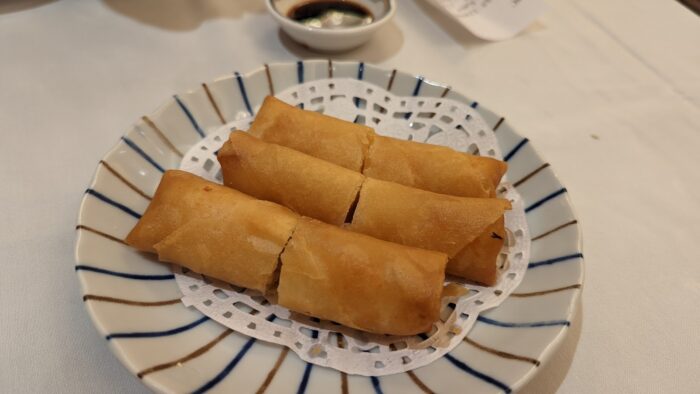 Garlic spring rolls: The garlic spring rolls were delicious! They were fresh, crunchy, and had a nice garlic taste to it. The prawns inside tasted fresh and snappy too. These were a great start to our lunch.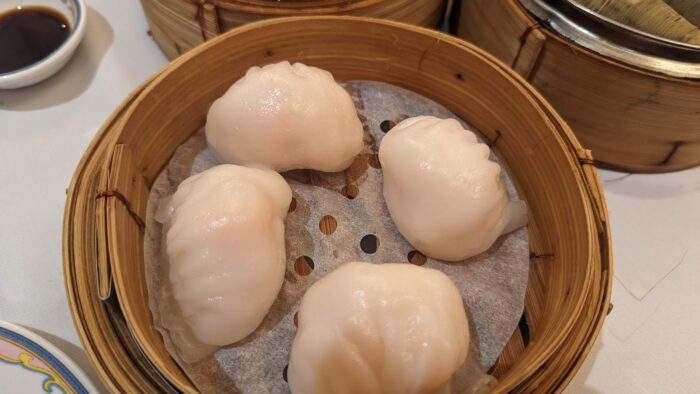 Shrimp dumpling: My favourite dim sum dishes are all shrimp, I am not sure why. The shrimp dumpling was pretty good too. They were plump and filled with fresh, snappy prawns.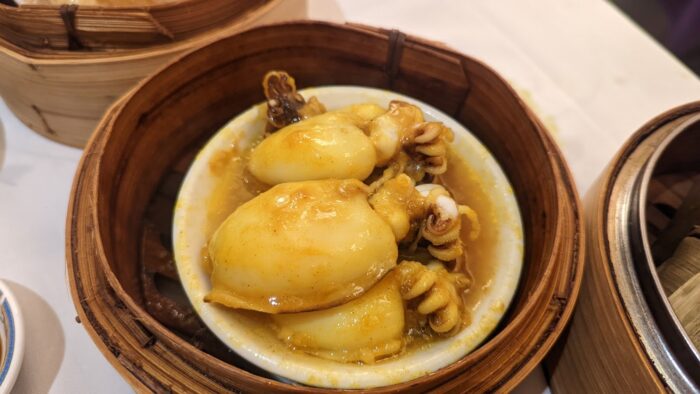 Curry cuttlefish: The curry cuttlefish are another favourite. The cuttlefish here were pretty big and tasted fresh, with lots of curry flavour.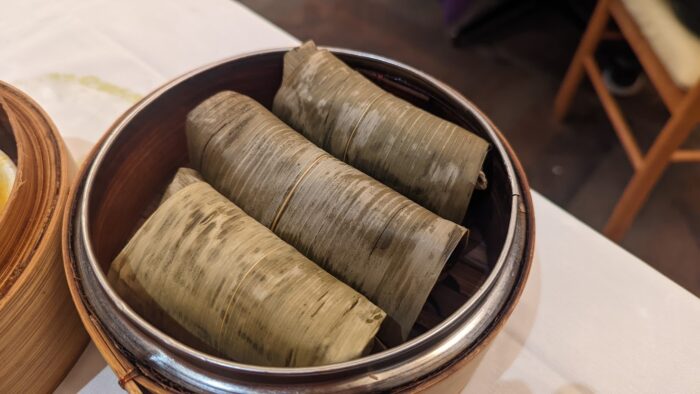 Steamed sticky rice: I think we actually packed the entire dish to go because we were getting so full from everything.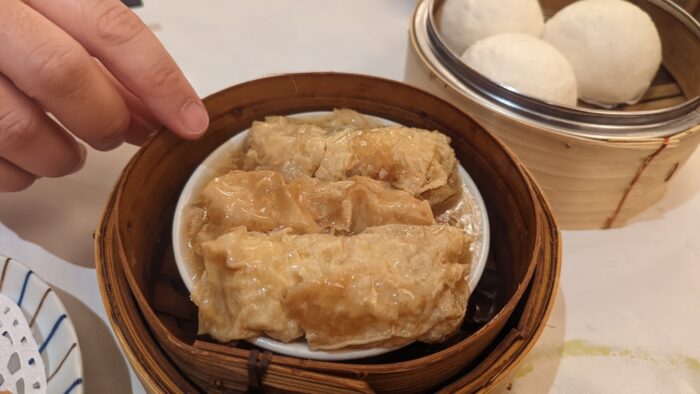 Bean curd wrap: The husband loves his bean curd wrap, but it's hard to find one he really likes. Unfortunately, he wasn't a fan of the filling in this one.
Overall, our first visit to Fisherman's Terrace was great but the second visit wasn't as good. I think we'd be back again if craving dim sum in Richmond though.