Originally, Coffee and I had plans to eat dinner in the West End. But on the day of, it was pouring rain, I didn't get enough sleep the night before, and overall did not want to make the extra trek to downtown anymore.
Luckily, she was accommodating about the last minute change and so I quickly looked up some places on Google and came across Assembli, a new DIY pizza place which had good reviews!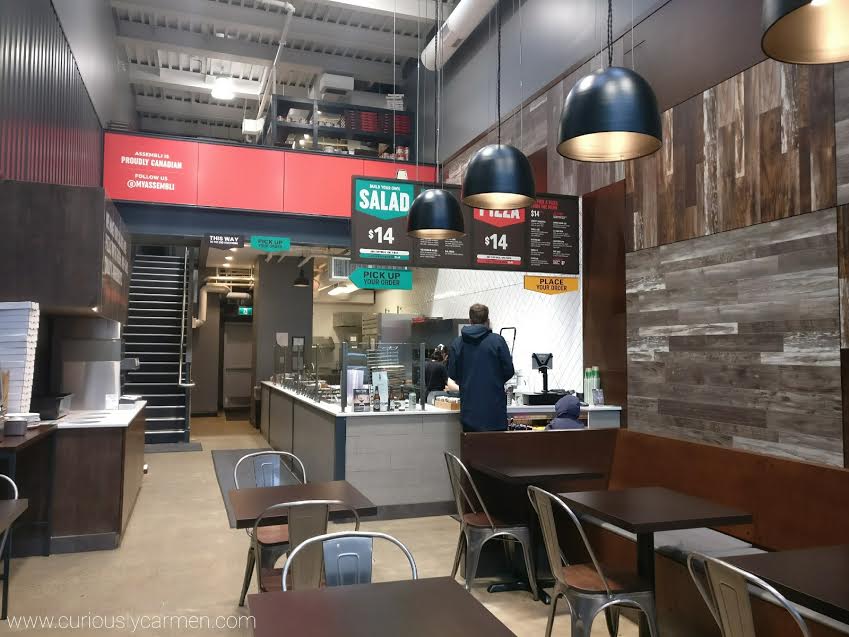 Assembli is located by Broadway and Cambie, an easy walk from the Canada Line. It seemed to be pretty new and it was comfortable in there, with super high ceilings and spacious seats. It seemed like a restaurant that would be really busy at lunch with office workers, but it was quiet when we came in the evening.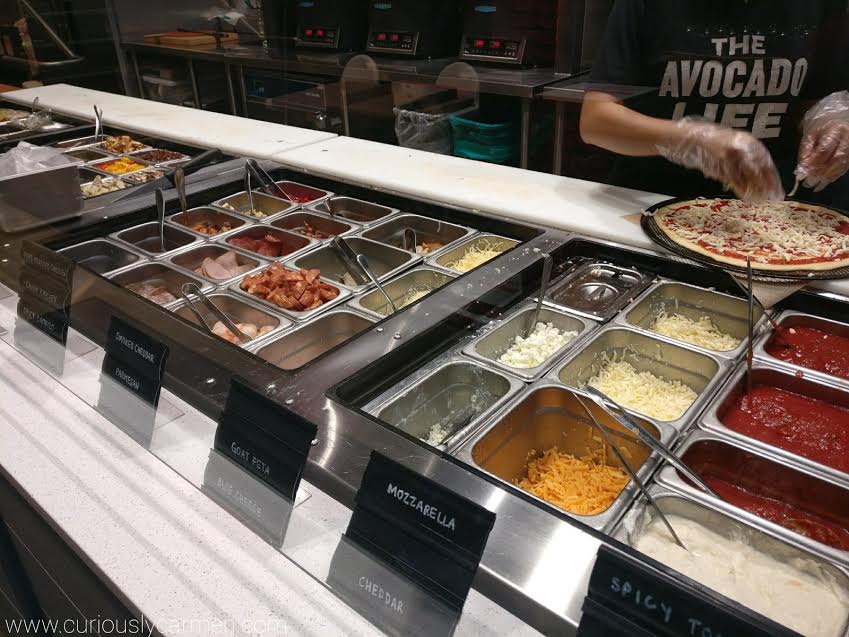 The best part about this place is that for only for $14, you can get a decent sized pizza with unlimited toppings! Yes, you read that right… unlimited! Even the meat! I definitely took advantage of this deal.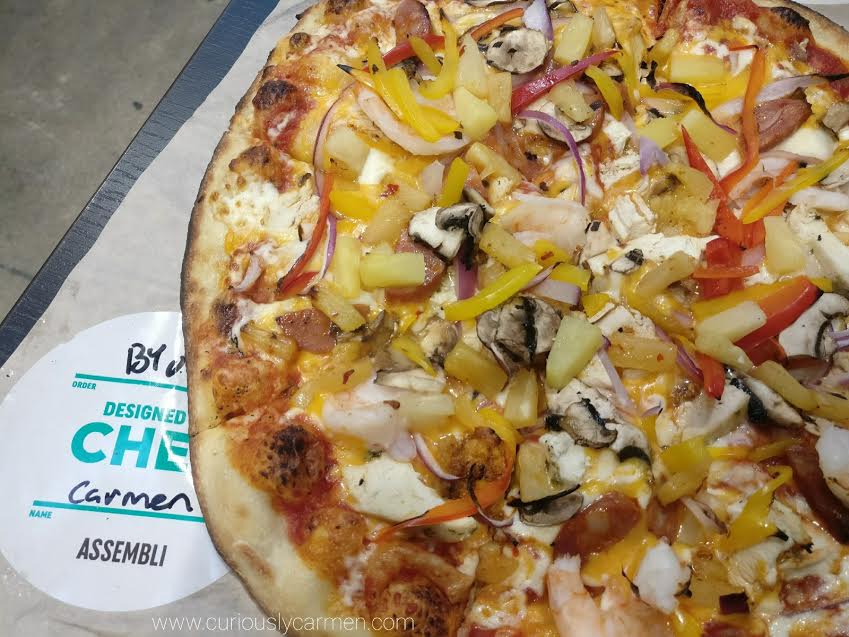 Custom pizza, $14: To create your own pizza, it is like Subway, where you tell the staff what kind of toppings you would like. You pick your own: sauce, cheese, meats, and toppings. Afterwards, they bake it for you fresh and bring it to your table.
I got the: spicy tomato sauce, cheddar cheese, mozzarella cheese, chicken breast, shrimp, salami, mushrooms, pineapples, and red pepper.
I absolutely loved my custom pizza and thought it was such a good deal for $14! It was really cheesy and they did not skimp out on the meat. Every bite had a different meat. You really can't go wrong with a custom pizza since you're picking the ingredients that you like!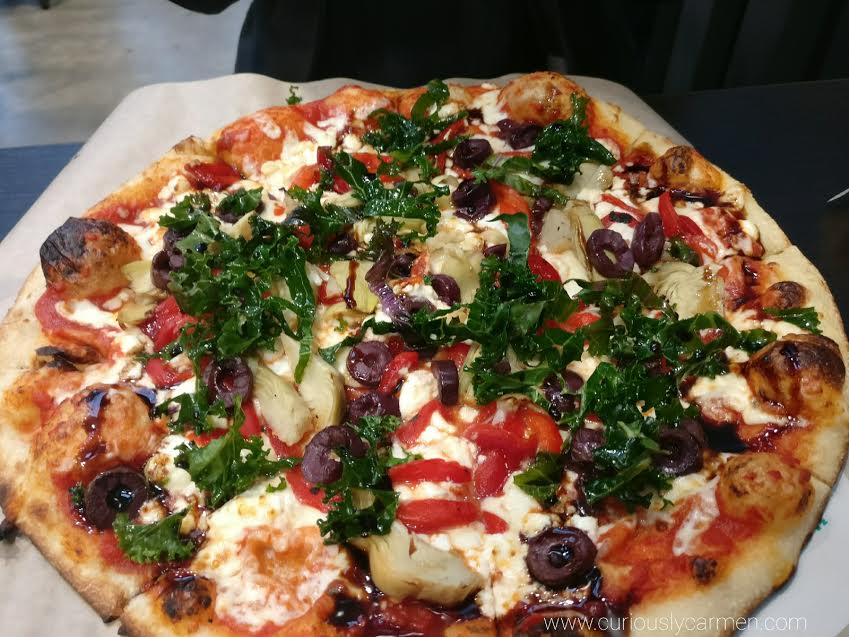 All Greek To Me pizza, $14: Coffee went with one of the pre-determined pizzas. It came with goat feta, mozzarella, red peppers, olives, artichokes, kale, and balsamic drizzle. She was a bit disappointed with her pizza because the melted goat feta had an odd texture that made her pizza very wet.
I had a slice and I agreed with her that the melted goat feta did not go well. If she came back, she would also order a custom pizza.
Overall, I would definitely come to Assembli again and recommend checking it out. For $14, it is quite a good deal and they have a generous portion.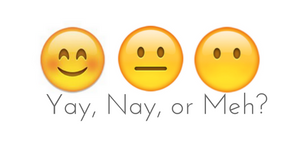 Yay!