Mmm, hummus. What is there not to love about hummus? It is a healthy, delicious, versatile snack. I was introduced to Sabra's hummus line via my blog, here's what I thought about it!
Sabra has many different flavours of hummus. The different kinds are the following: classic, caramelized onion, jalapeno, black olive, roasted garlic, roasted pine nuts, red pepper, spinach artichoke, sun dried tomato with Italian herbs, supremely spicy, and taco inspired! Which one sounds the best to you?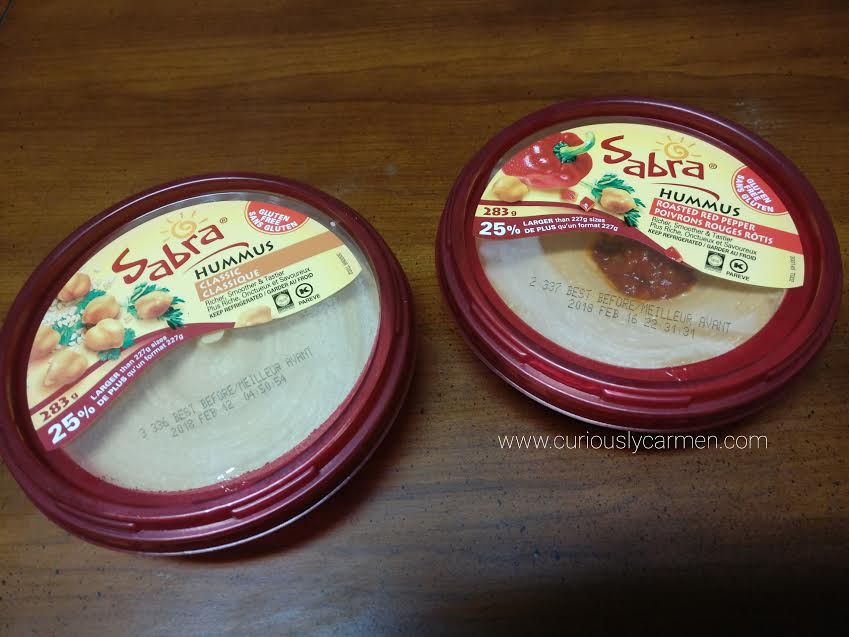 The boyfriend and I got our Sabra hummus from the Real Canadian Superstore. Superstore did not carry all of the flavours mentioned above, but we were satisfied with our two picks!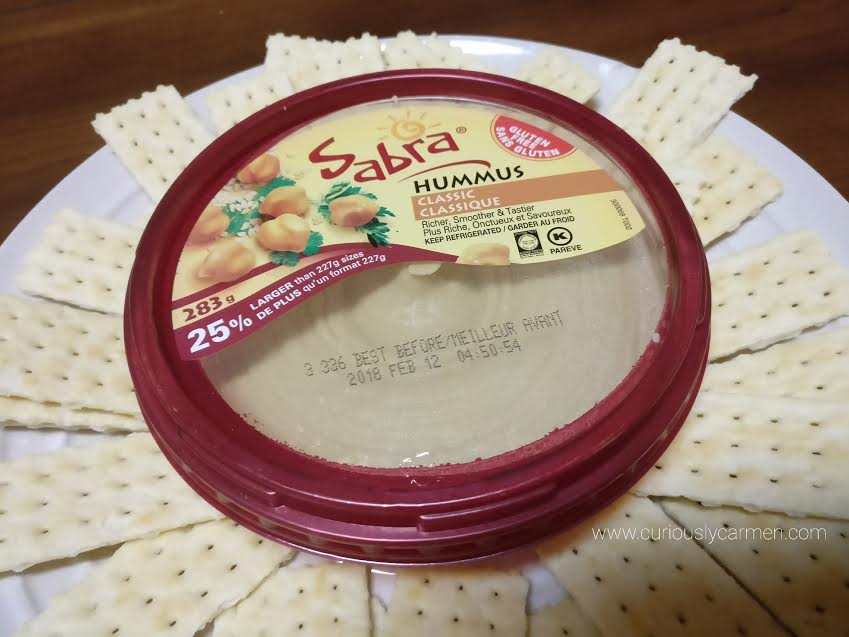 Classic hummus: You can't go wrong with classic hummus. The hummus was creamy and flavourful. There was also a hint of garlic in this one which added a nice touch.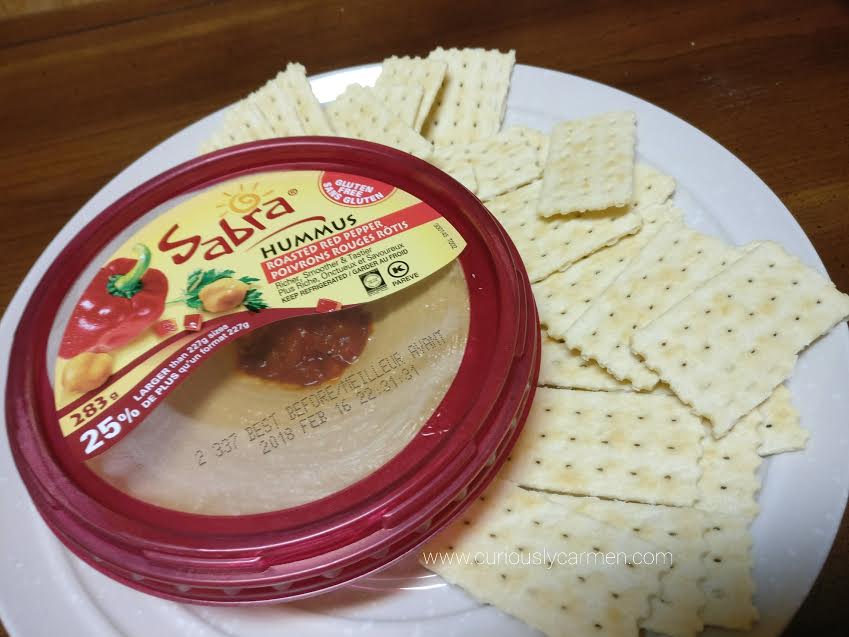 Roasted red pepper: This was the boyfriend's choice! It was the same flavour as the classic hummus above. The difference was that there was some red pepper in the middle, which we ended up spreading around to mix the flavour.
There was a strong red pepper taste. I was not expecting it to taste that strong because it didn't seem like that much red pepper, but it was yummy!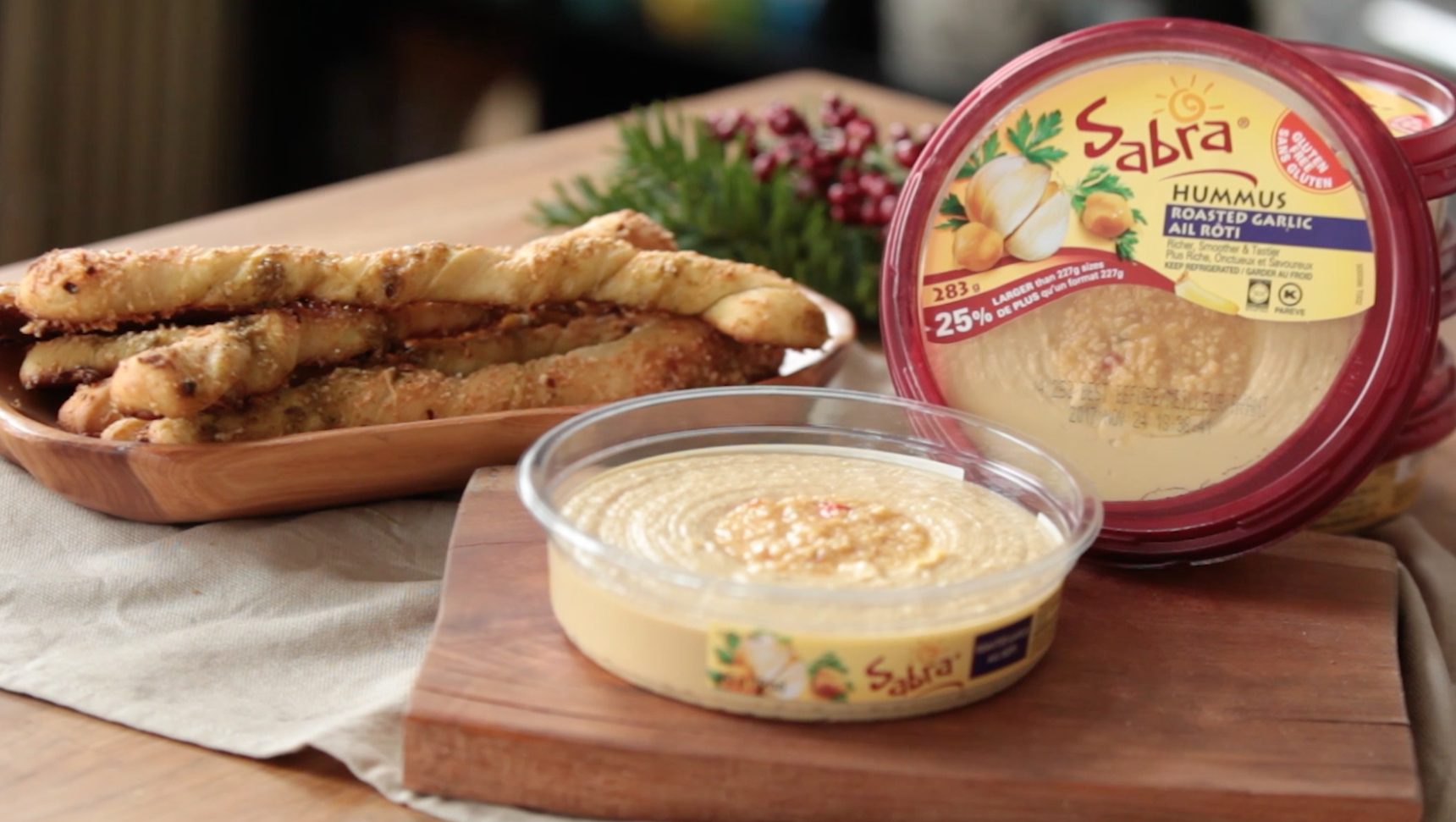 Sabra Hummus is vegan, kosher, gluten free and contains no gmo-s. I would recommend eating hummus with crackers, vegetables, or adding it in a sandwich or bagel. Hummus is high in protein, fiber and iron.
You can find Sabra Hummus at Wal-Mart, Superstore, No Frills, Extra Foods, and more. Use this store locator to find the closest location to you! They also sell hummus-on-the-go cups, guacamole, salsa, and spreads.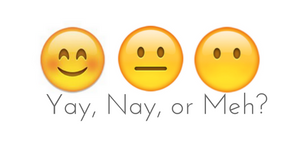 Yay!
Press product featured. Opinions are own.