Woohoo! This post makes me so happy to do because it's a long time coming. I did a Trader Joe's haul four years ago and wanted to do more reviews on their products, but then the exchange rate became crap and we stopped going to the states as often. But finally we came back!
Going to Trader Joe's is always a highlight of the states and during my visit in February, I made sure to stock up!
This will be a review of the items that I bought!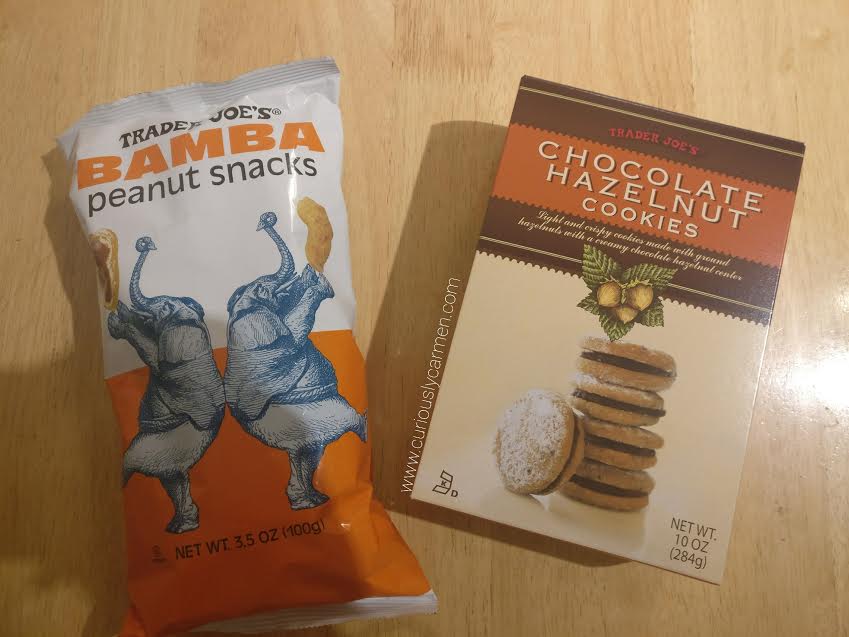 Bamba peanut snacks: These were quite interesting. They had a light fluffy texture like Old Dutch's Popcorn Twists. The taste was the same except that right after you bite it, it goes from salty to a powdered peanut butter taste. I didn't really like the taste and wouldn't order it again… Maybe if it wasn't peanut butter flavoured.
Chocolate hazelnut cookies: Oh gosh, these were AMAZING. I wish I bought more than one box. The cookies were light but tasted like shortbread. The hazelnut spread inside was super delicious. I don't have much of a sweet tooth but these were so good!!!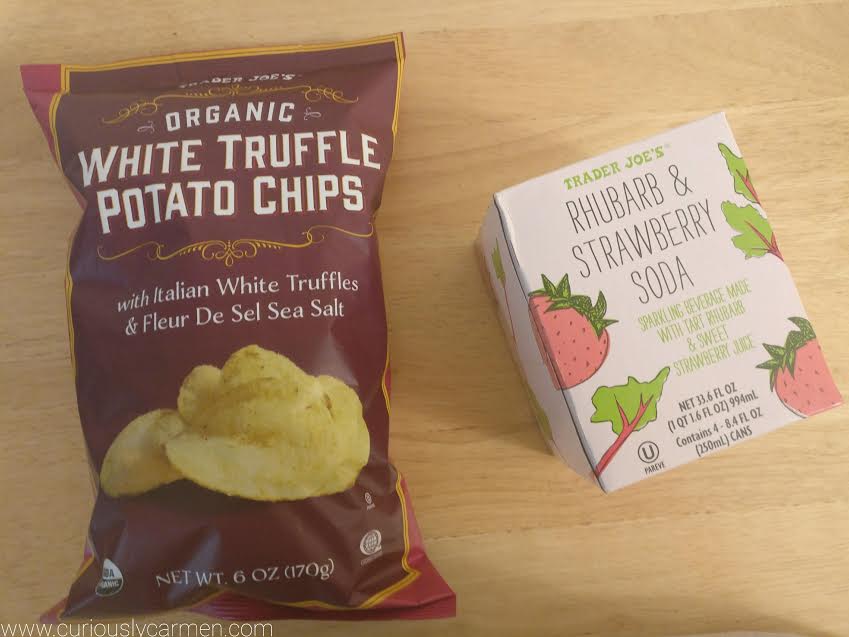 White truffle potato chips: We are huge truffle oil fans, so this went into the grocery cart instantly. They tasted like regular chips but with a hint of truffle oil. Would definitely repurchase this as well!
Strawberry rhubarb soda: The soda was alright, nothing too special about it. It had more of a rhubarb taste and didn't taste like strawberry. Not bad but not super good either!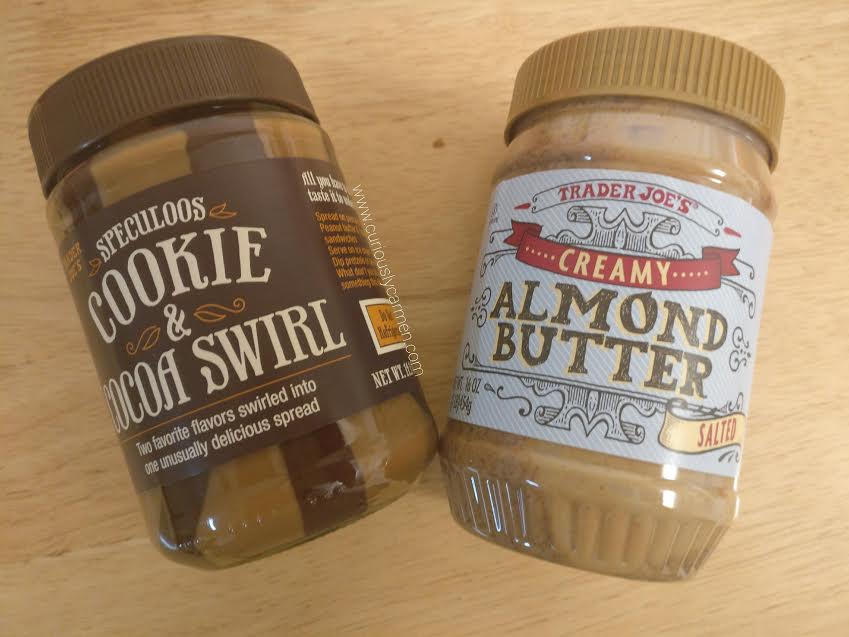 Speculoos Cookie & Cookie spread: The OG product that made me fall in love with Trader Joe's in the first place. A combination of their chocolate and cookie spread, this goes well with so many things!
Almond butter: The almond butter spread is pretty good too, although obviously not as good as the Speculoos 😉 It's a good alternative to peanut butter and also does a good job in keeping you full.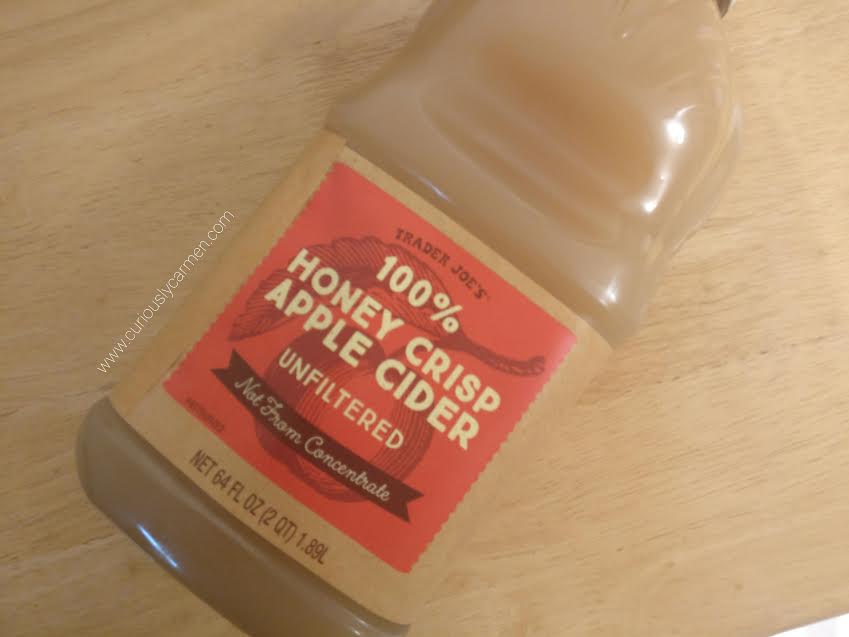 Honey crisp apple cider: I was quite excited to try this, but it tasted just like regular apple juice instead of a cider. It was still delicious and refreshing though.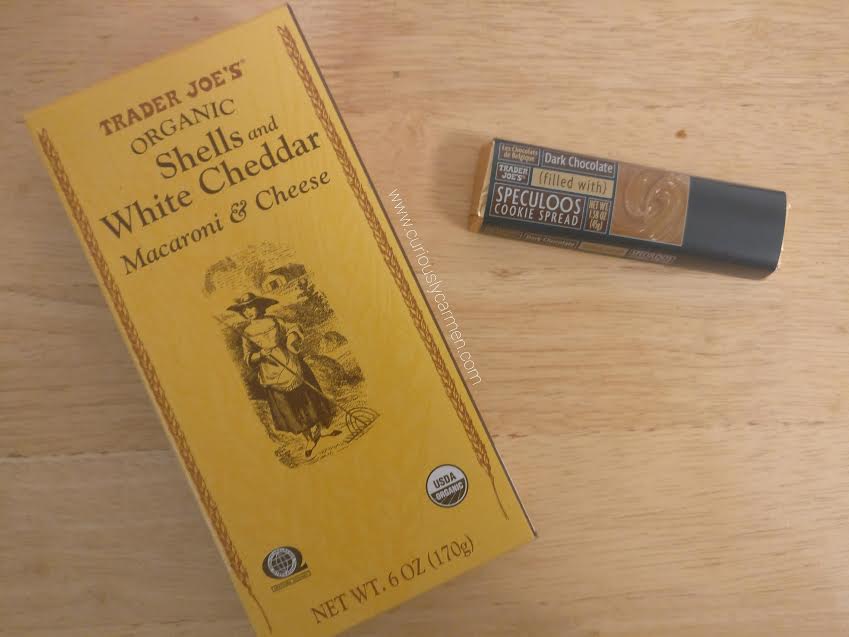 Dark chocolate Speculoos cookie: This was an impulse buy while waiting in line to check out. But man, am I glad I got this because it was delicious! Dark chocolate with a layer of Speculoos cookie inside? Can't go wrong with that 😉
Mac and cheese: The boyfriend ate this when I was not home one night. He said it was very disappointing, so I'm glad that I didn't miss out on much. He said that it wasn't cheesy or creamy at all. That's a bummer!
The items at Trader Joe's are either hit or miss. It all sounds delicious on the packaging so the real test is when you purchase and eat it. Hopefully this post will help you not have to test out as many products and save some moolah (especially since it's in USD)!
Read more: We stayed one night in the states, and I did a review of the hotel we stayed at!